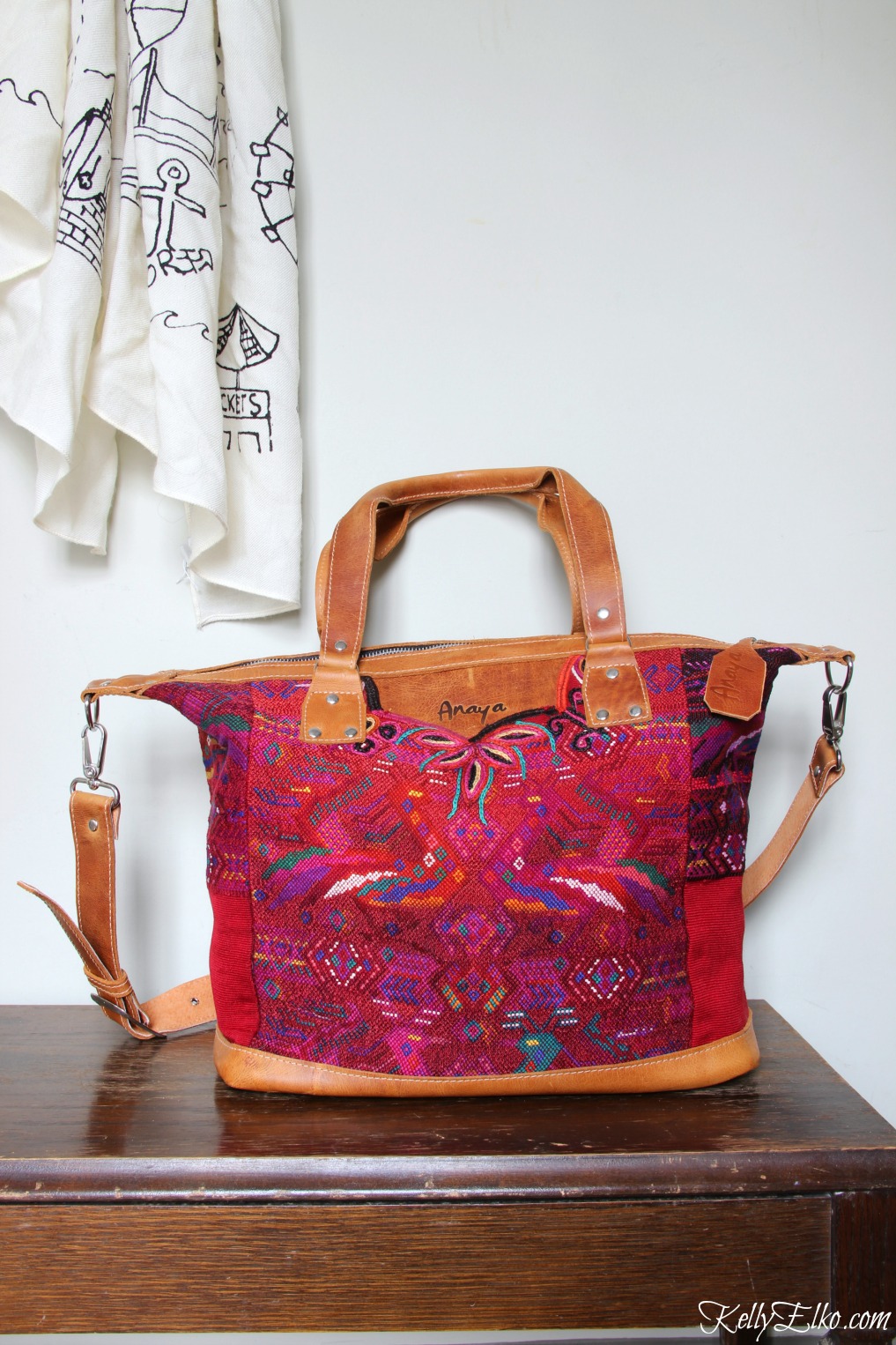 I created the Conquer Clutter Challenge to finally get my house organized!
But one place I have always had problems keeping organized is the bottomless pit that is my purse.
Receipts, gum wrappers, pens, ponytail holders and other random stuff seems to multiply.
I found the most gorgeous solution – Anaya bags. I fell in love with the vintage huipil fabric (intricately embroidered tunics worn by women in Guatemala). Each bag is hand made with top of the line leather and 10% of profits go towards creating jobs to lift people out of poverty.
There are lots of bags to choose from but I fell in love with the camera bag with dividers because it is perfect for keeping me organized.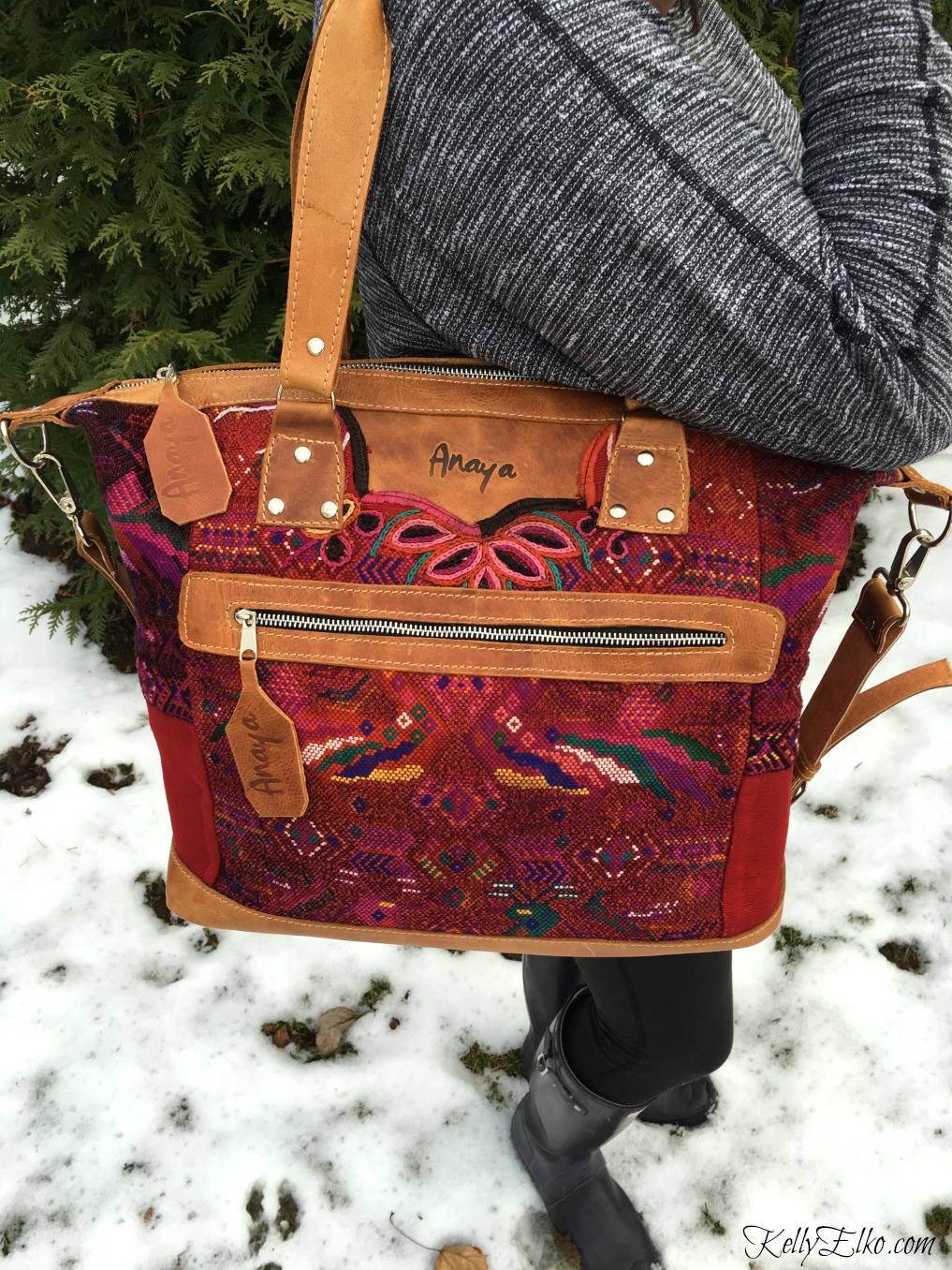 I plan to use it as both a purse and a camera bag (it can fit two camera bodies with attached lenses plus two extra lenses).
The divided insert is perfect for holding camera equipment but it's also genius for helping me find things easily – and I like that it's removable!
What's in my purse – wallet, makeup bag, hand cream, tissues, keys, sunglasses, reading glasses, cell phone, hand sanitizer.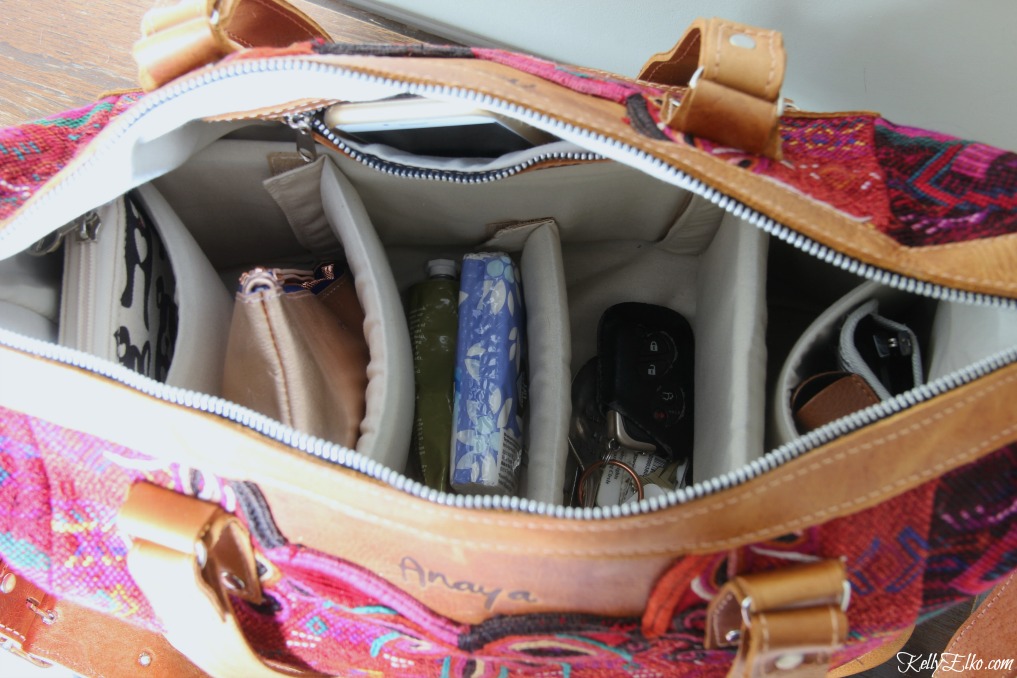 GIVEAWAY CLOSED – WINNER: MARY R
Giveaway – Win an Anaya Bag
1) Hop over to Anaya then come back and let me know which bag you can't live without then leave a comment here
Extra Entries:
2) Follow Anaya on Instagram HERE (leave me a separate comment letting me know)
3) Follow Anaya on Facebook HERE (leave me a separate comment letting me know)
That's not all! I'm giving away an Anaya Camera Strap on Instagram – it's made of the same vintage huipil fabric (lots of choices).
Visit me on Instagram @kelly.elko HERE then find the photo of my Anaya bag to find out more.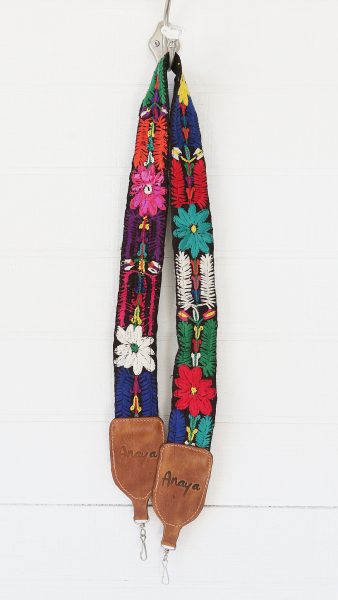 Deets: Giveaway ends 1/15/17 midnight EST. Bag winner chosen at random and will be notified by email – value up to $299.  Camera strap winner will be notified by direct message on Instagram. If no reply within two days, new winners will be chosen. Ships from Anaya to a continental U.S. address only. Must be minimum of 18 years old.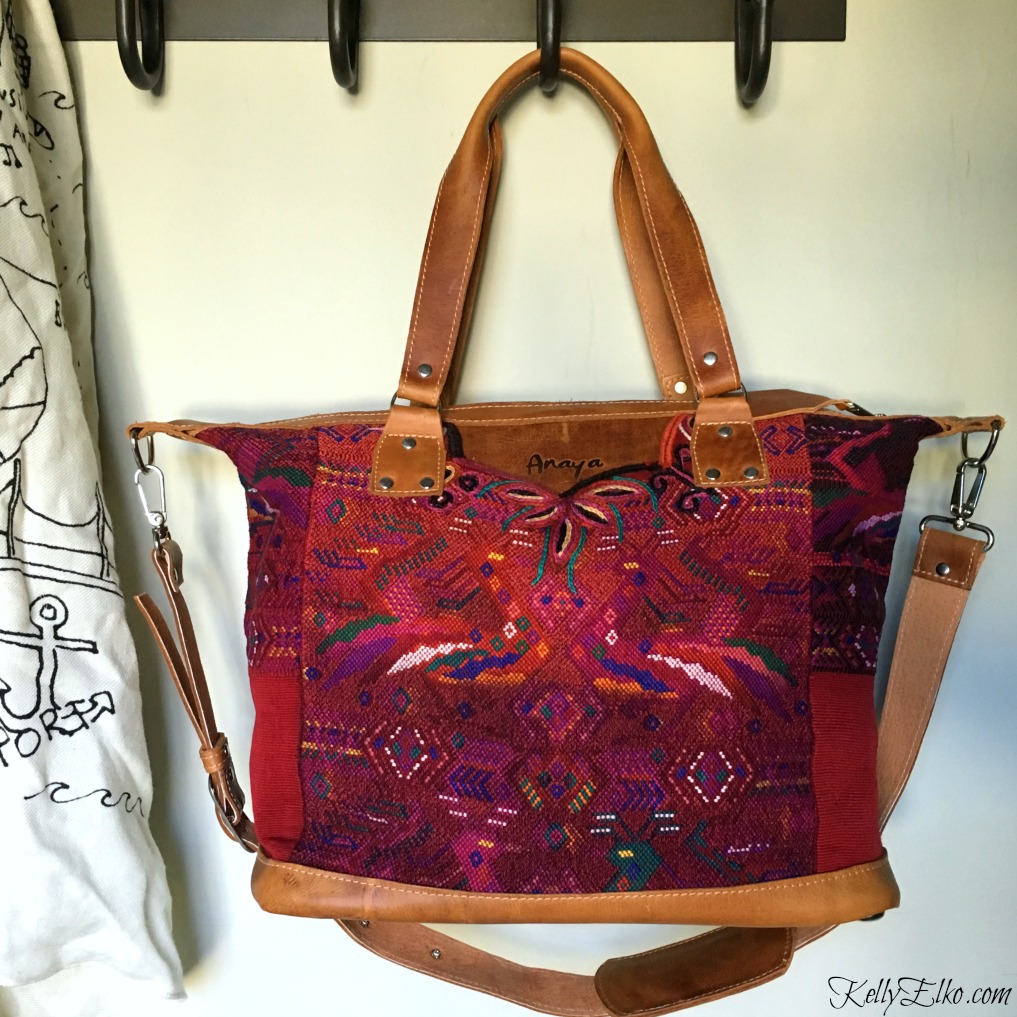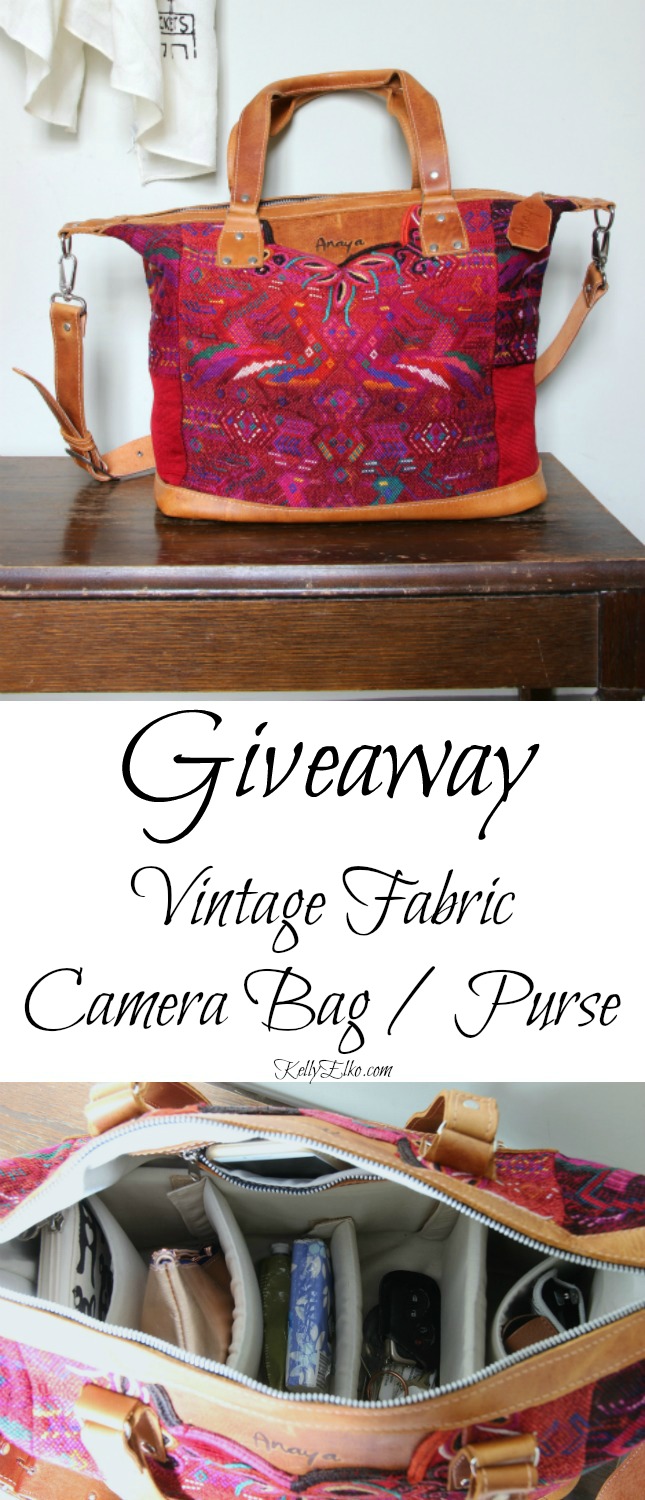 Thanks Anaya for sending me a bag that will finally keep me organized … in style!