Oh Christmas Tree, Oh Christmas Tree … sorry, got sidetracked once again!  Anyway, this year's Christmas tree has wide burlap garland running from top to bottom.  My girls said it didn't leave enough room for ornaments but as you can see, this tree is stuffed to the gills (and we didn't even put all of them up)!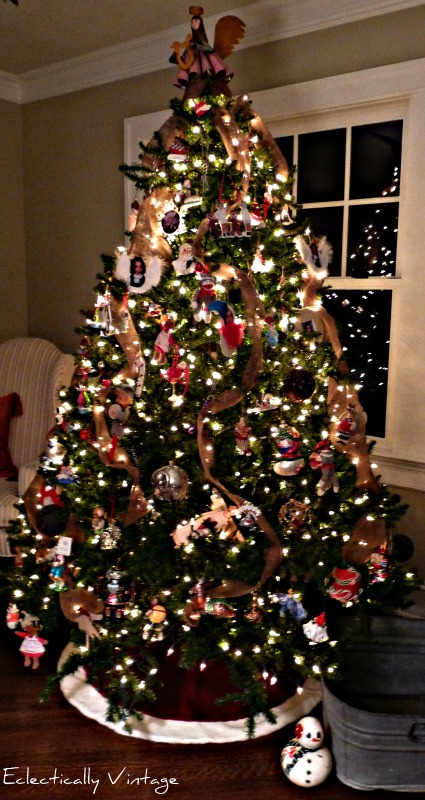 Our metal angel tops the tree.  The girls argue about who gets to put it on the tree every year so they take turns – one puts it up, then we take it off and the other one puts it back up!  Ah, the competitive nature of twins!!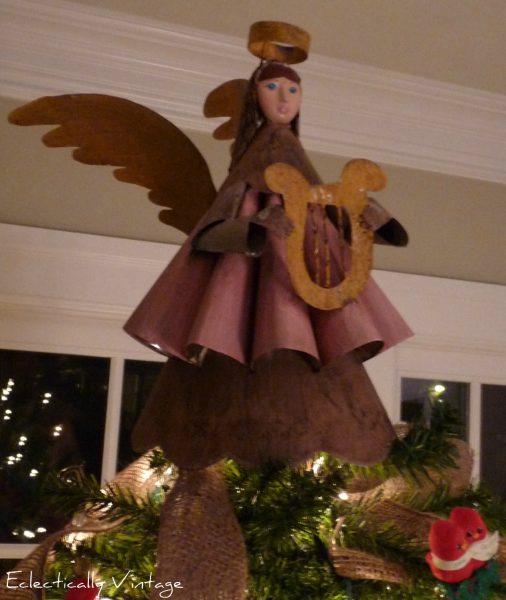 An old galvanized tub will be filled with presents and that little snowman is a painted gourd!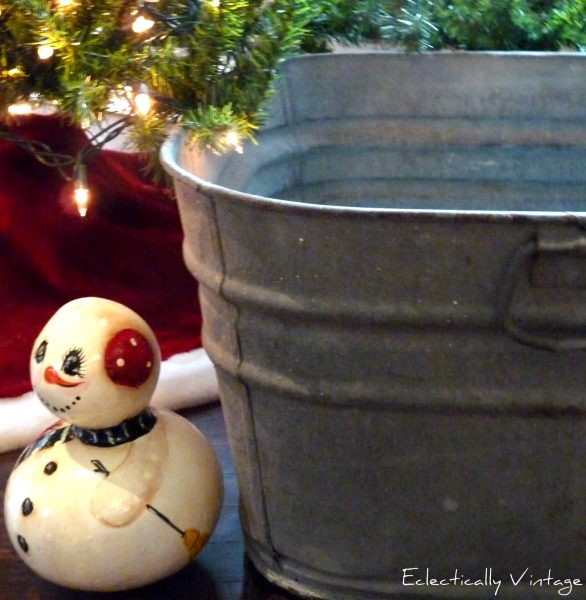 Found this cute little elf in my mom-in-laws attic.  Poor guy was dying to escape that box so I rescued him (haven't told hime he's going back in the box after Christmas!  We have lots of The Hubs old ornaments up too.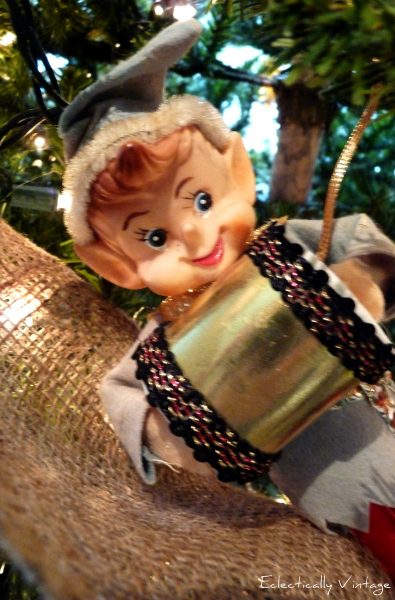 Love the reflection in the french door.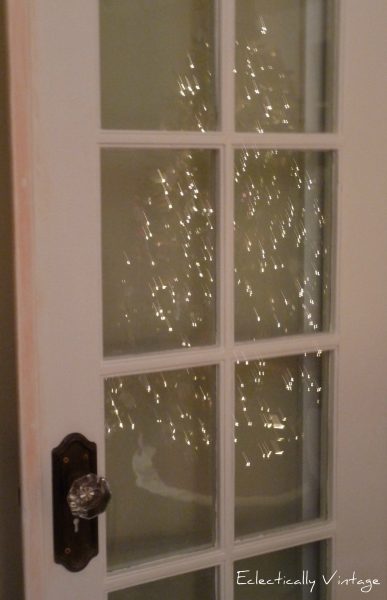 We have not one, but two trees this year – check out my alternative 
Ladder Tree
!
Santa, all I want for Christmas is photography lessons!  Capturing the twinkling lights of the tree is so hard (whaaah)!
Merry Christmas To All!
Check out my Christmas Open House Tour to see my house all blinged out!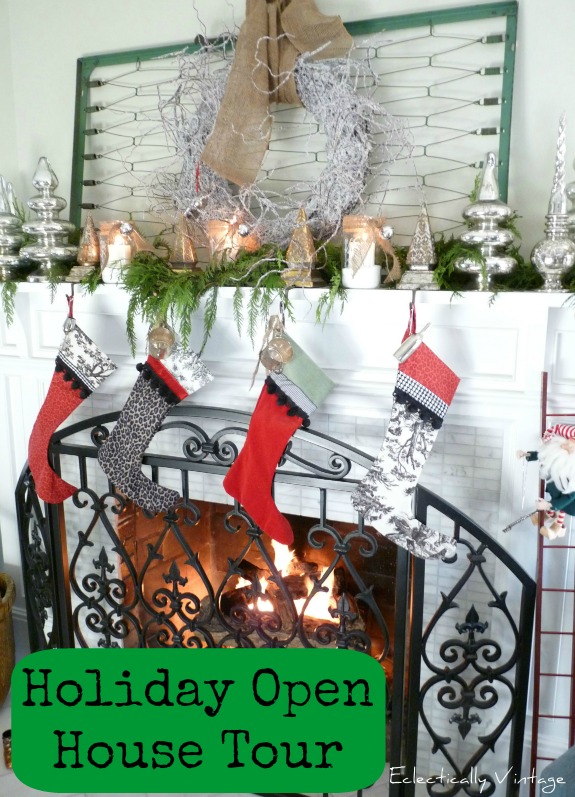 Linking here!