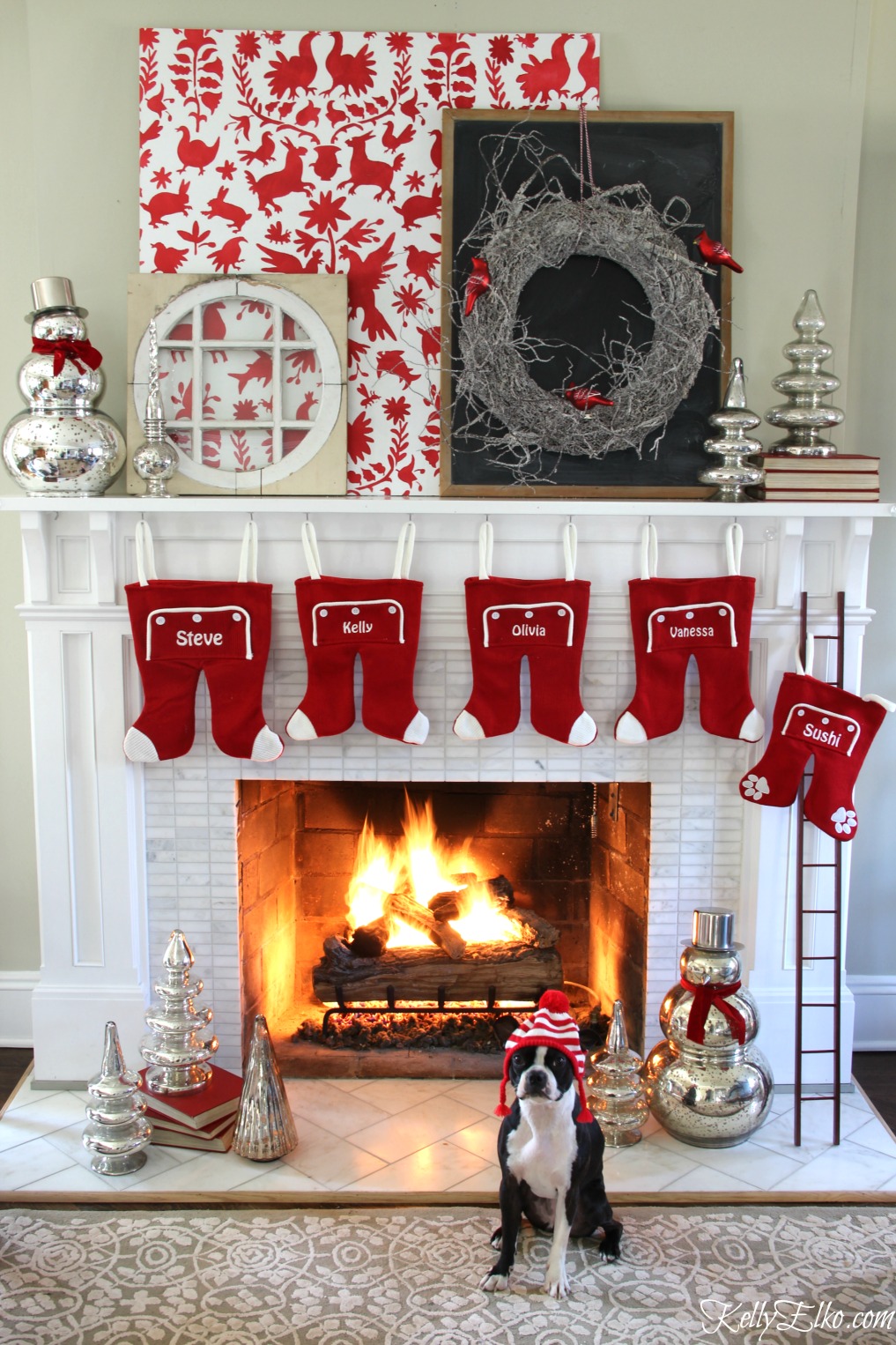 I had a vision for my Christmas Home Tour.
Months ago, I got the idea to use this cool otomi stencil as the backdrop of my Christmas mantel.
Even the best laid plans can go bad … very, very bad.
What's a girl to do? I texted my friend Cassie to get her expert opinion.
Here is our text conversation I have titled "Christmas Mantel Fails" …
Mantel Fail #1
Me: Thoughts? The green wreath is throwing me.
Cassie: Try swapping out the trees on the bottom with the snowmen on top. I think you just need more green balance on top?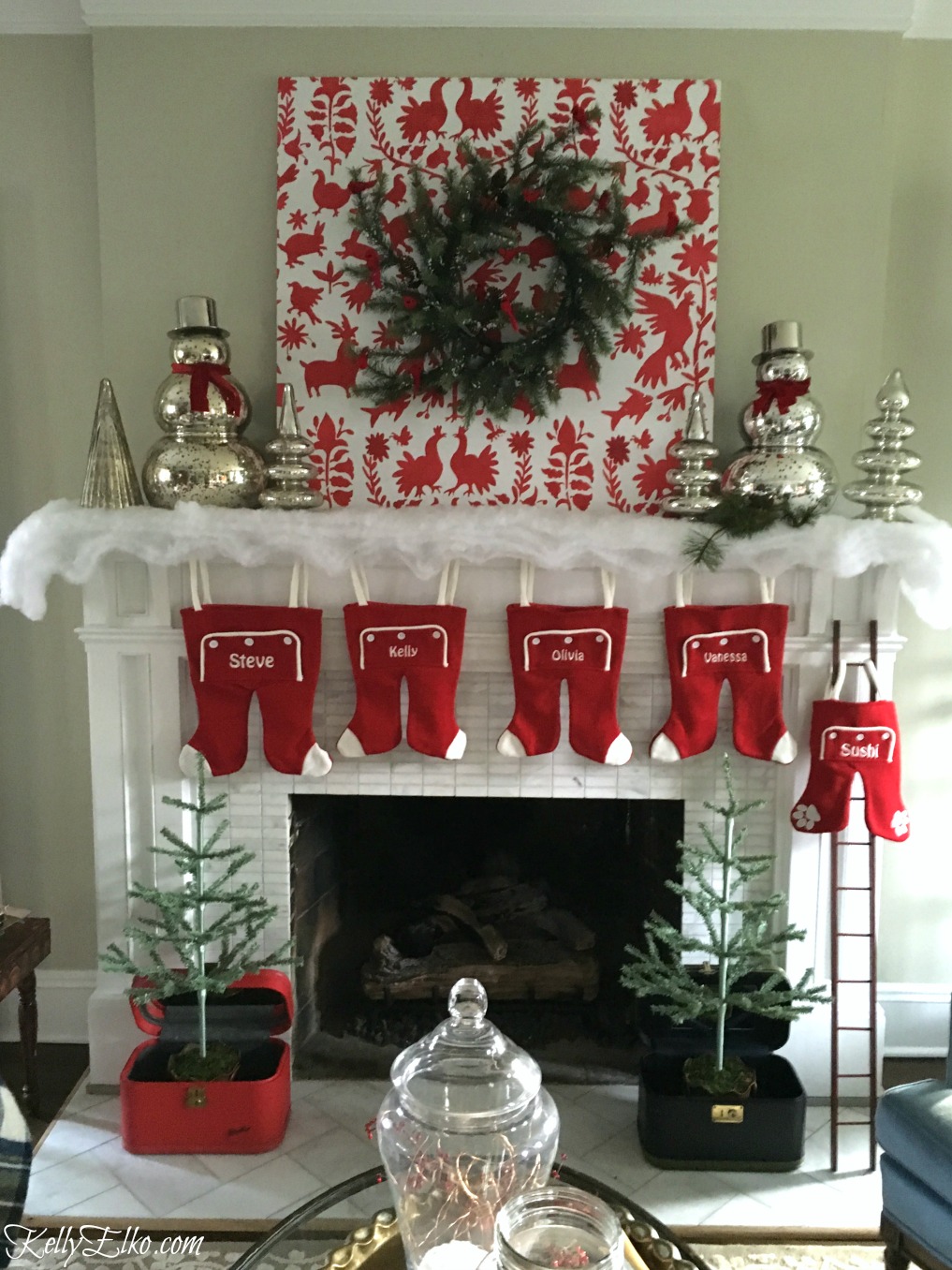 Mantel Fail #2 
Me: See the little bit of green I put near the snowman? Was thinking of adding more – think that would help?
Cassie: Yes, I think more green up there would help for sure! Even weaving a garland through just on the mantel shelf.
Me: I'm not liking the snow! Why did this look better in my mind?
Cassie: I like it more with that white wreath!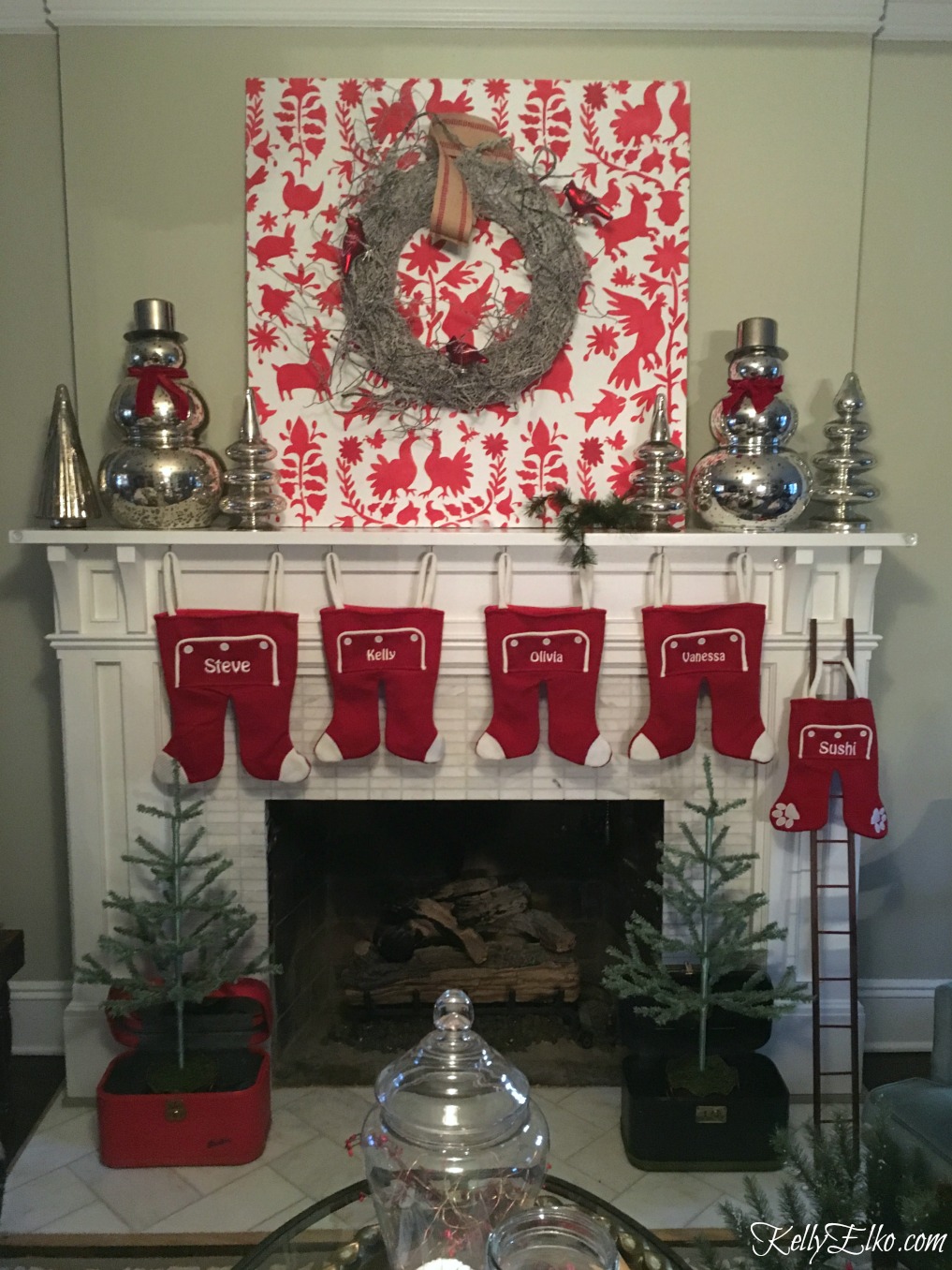 Me: Or should I ditch the back drop board and just hang this big plaid ball wreath.
Cassie: Could you move your board down to cover the opening like a fireplace screen?
Me: I thought of that but I think it's too big and too busy – why the hell did I waste my time painting that thing today!
Cassie: Surely you can use it somewhere – it's super cool!
Me: I've had this vision in my mind for months.
Cassie: I think you should rework the mantle to make the stenciled board work because it's really a cool and unique idea.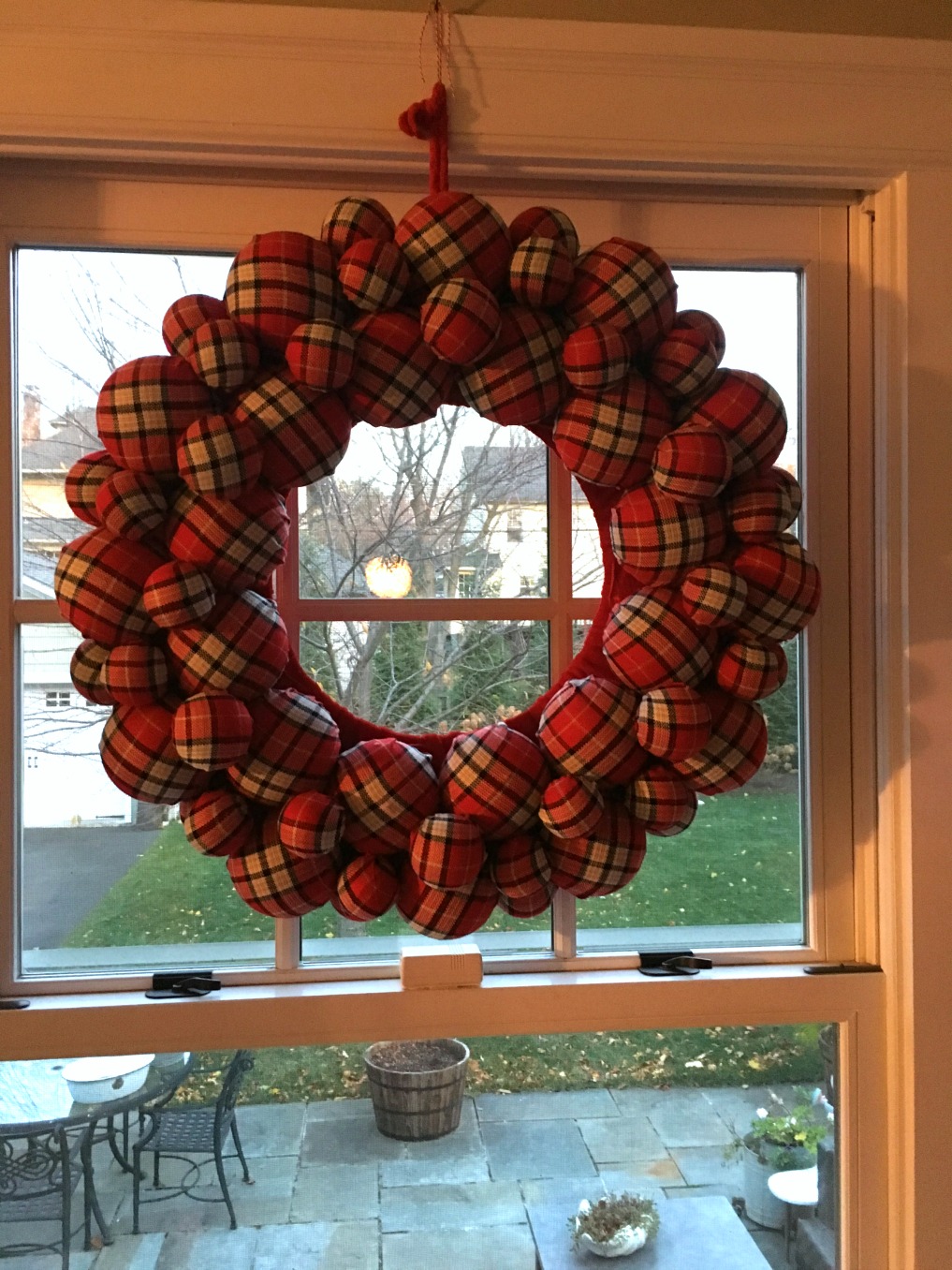 Mantel Fail #3
Me: Come over and help me, I'll give you wine (insert wine emojis)!
Cassie: Instead of a wreath hang or prop a mirror on it?
Me: I need a dirty martini.
Cassie: HaHa – yes you do.
Me: But I don't have olive juice. My life is ruined.
Cassie: Oh no.
Me: I have a really cool mirror in my guest room – I'll try that.
Mantel Fail #4
Me: Snowmen too big to fit by mirror
Ignore the s'mores
Cassie: I like the mirror up there – can you put the other snowmen down here next to the tree?
I like it because it mirrors the mercury glass look.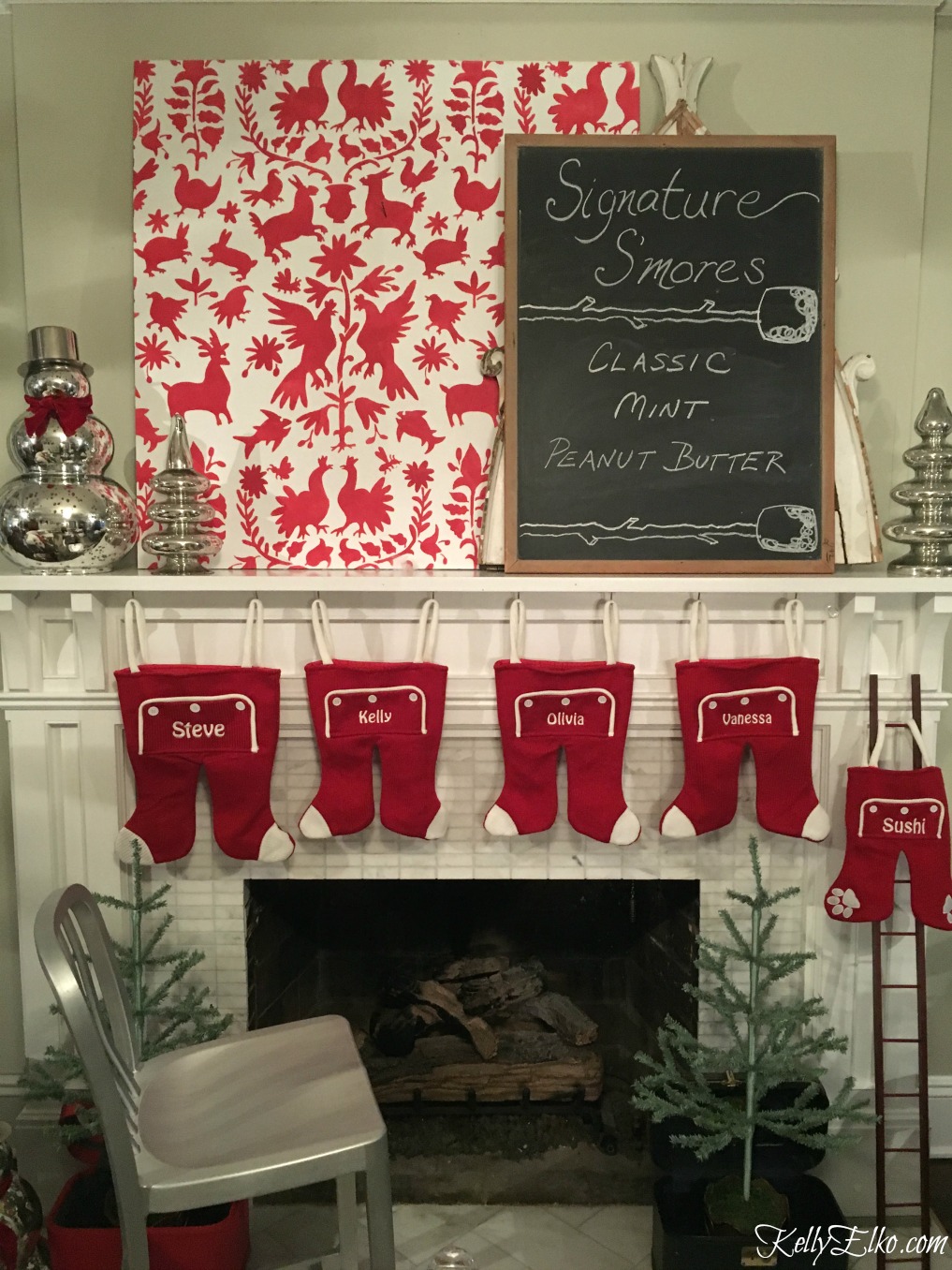 Mantel Fail #5
Me: No to the wreath.
Cassie: What if you put the wreath on the chalkboard?
I was doing my mantel the other day and stepping back and moving things and stepping back again and moving things again … for what it's worth.
Me: That's my norm but since I had that stencil in my mind and put all my other decorations around the house already, it's a pain now!
Cassie: Oh I know! But I think you can make it work!!!
Me: Yes Tim Gunn!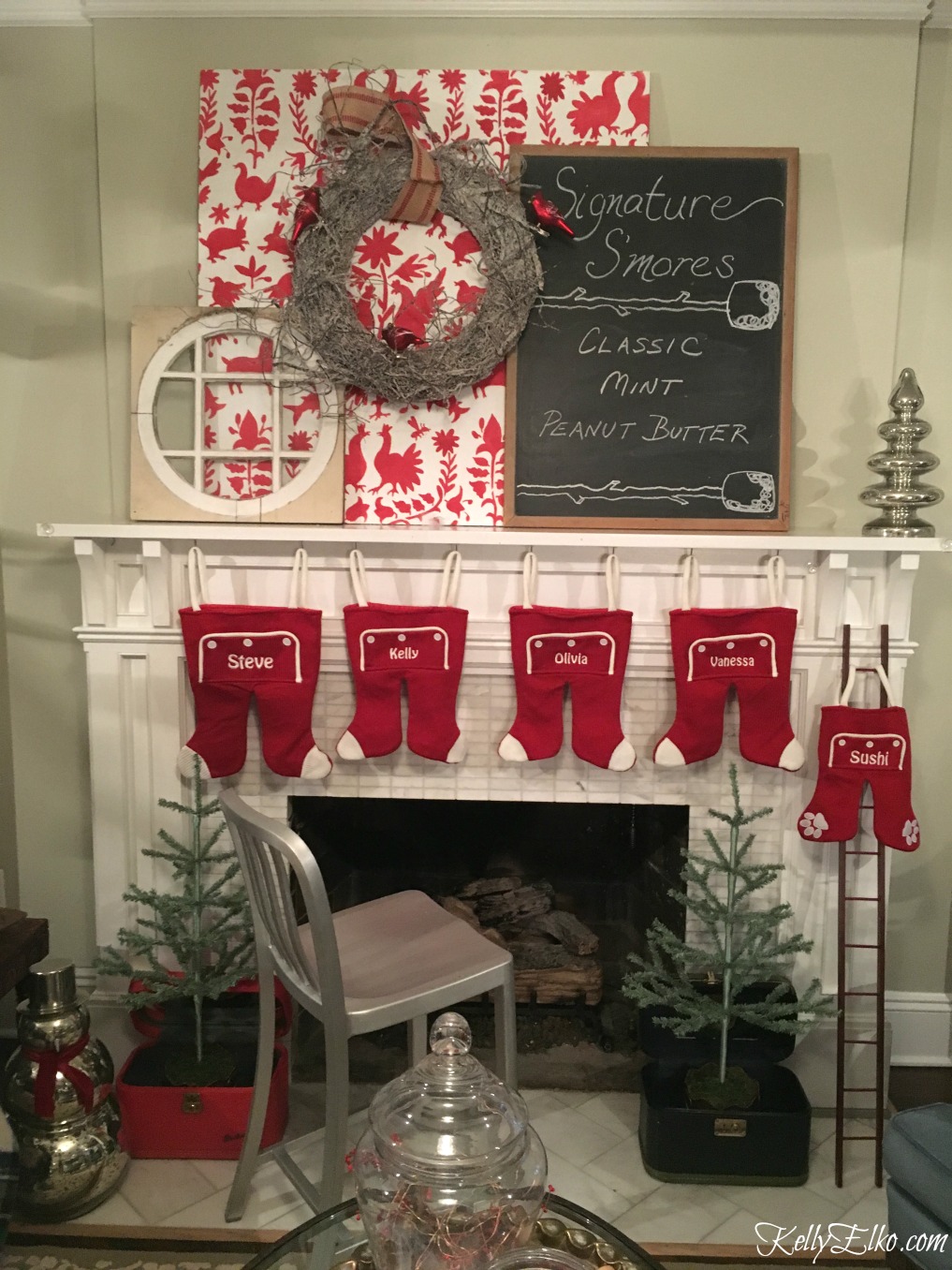 Mantel Success?
Cassie: I think it works – don't you?
Me: Yes – does it look too cluttered?
Cassie: Nope – I don't think so. It's Christmas and more is more baby!
Me: Vanessa (my daughter) came down and said she did not like it and she liked it the first way! That ain't happening!
Cassie: I like it better this way. Who does Vanessa think she is?!
Me: Exactly!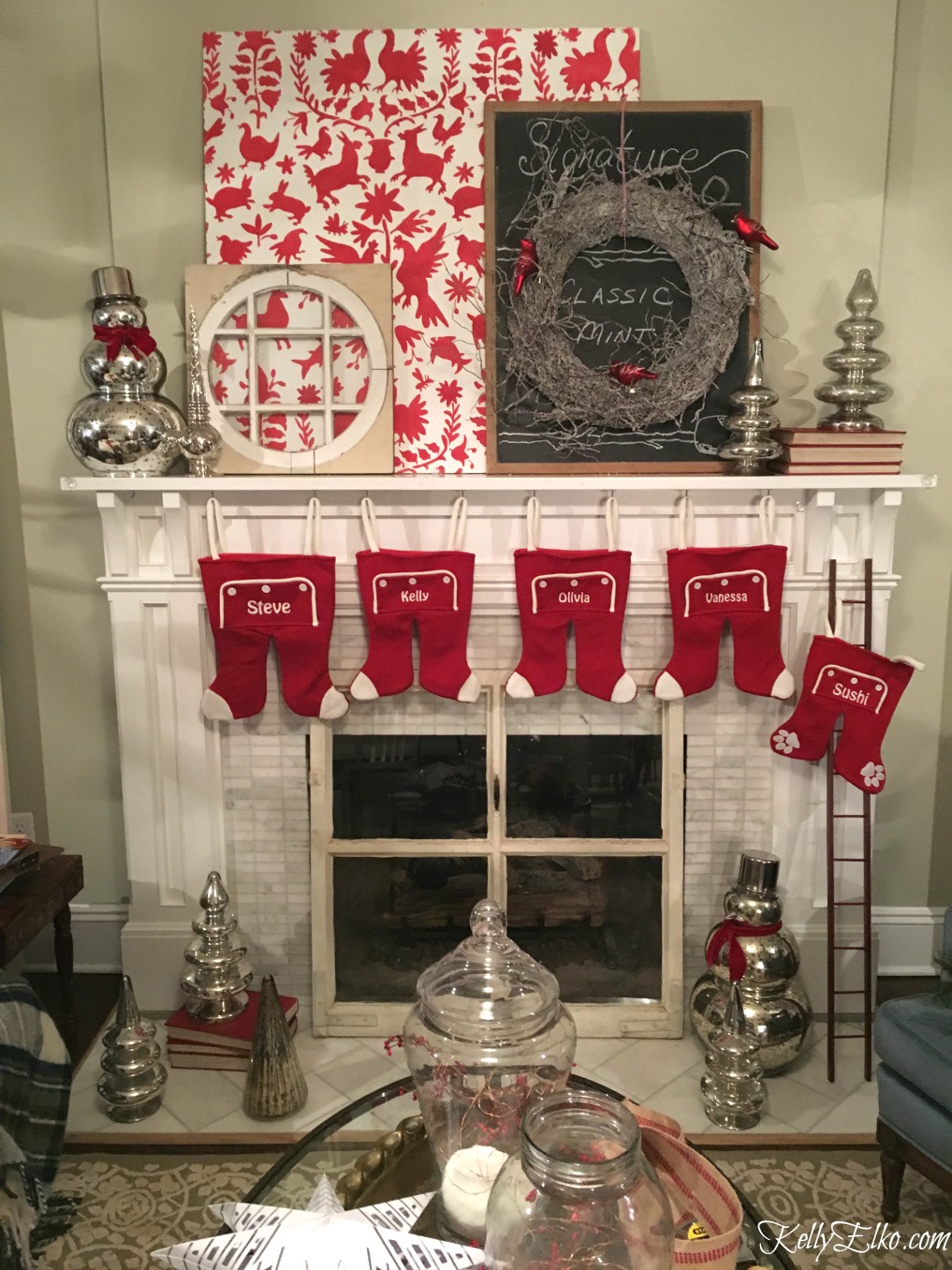 My Christmas Mantel
So I erased my s'mores menu and my mantel lived happily ever after.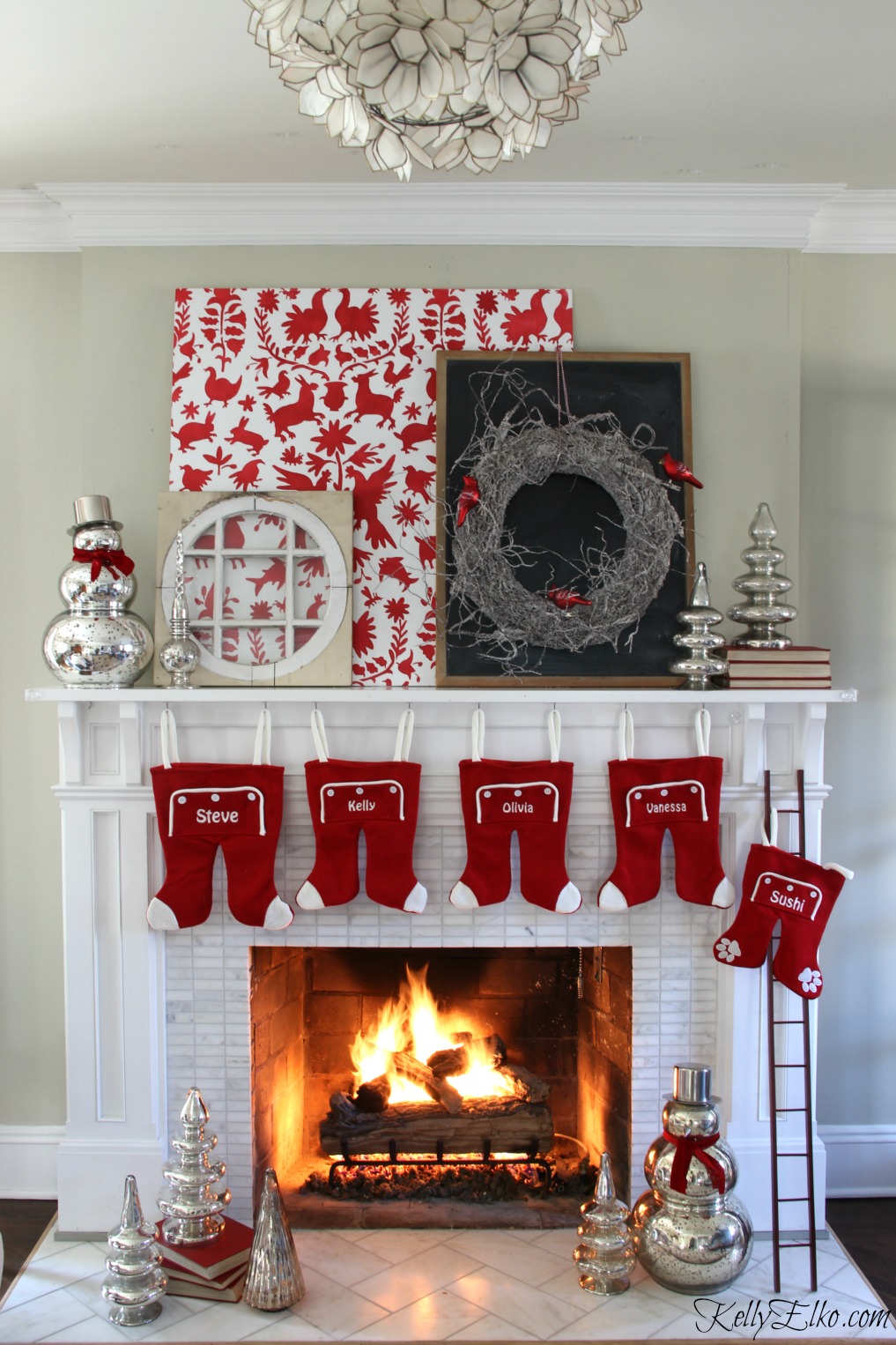 Thanks Cassie for talking me down from the ledge – I'm telling Santa to put you on the nice list.
Sources:
Otomi Stencil
Long John Stockings
Mercury Glass Snowmen, White Wreath – HomeGoods
My mantels change every year.
Want to see them all?
Check out My Mantels of Christmas Past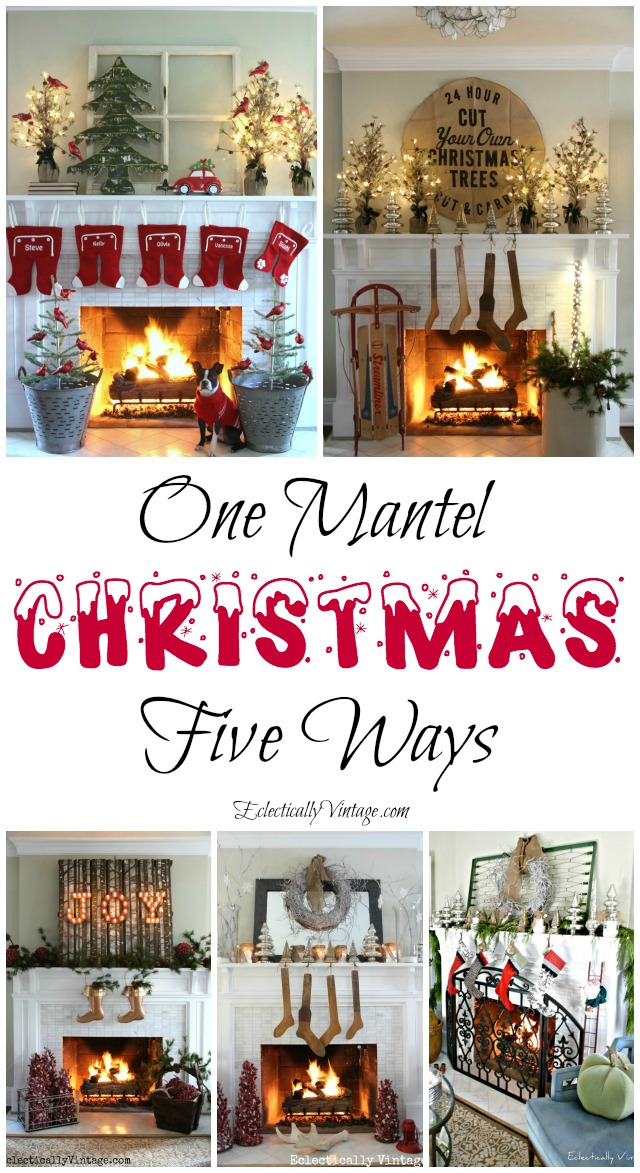 Don't Miss – My Christmas Home Tour