Let's kick off the first day of summer with an introduction to a favorite small business I recently discovered and a great giveaway ($185 shop credit to buy anything you want) because I know we could all use a little fun in our lives right about now! If you love all things monogrammed, personalized or one of a kind then you've come to the right place because Classic Prep Monograms is a monogram lovers dream come true.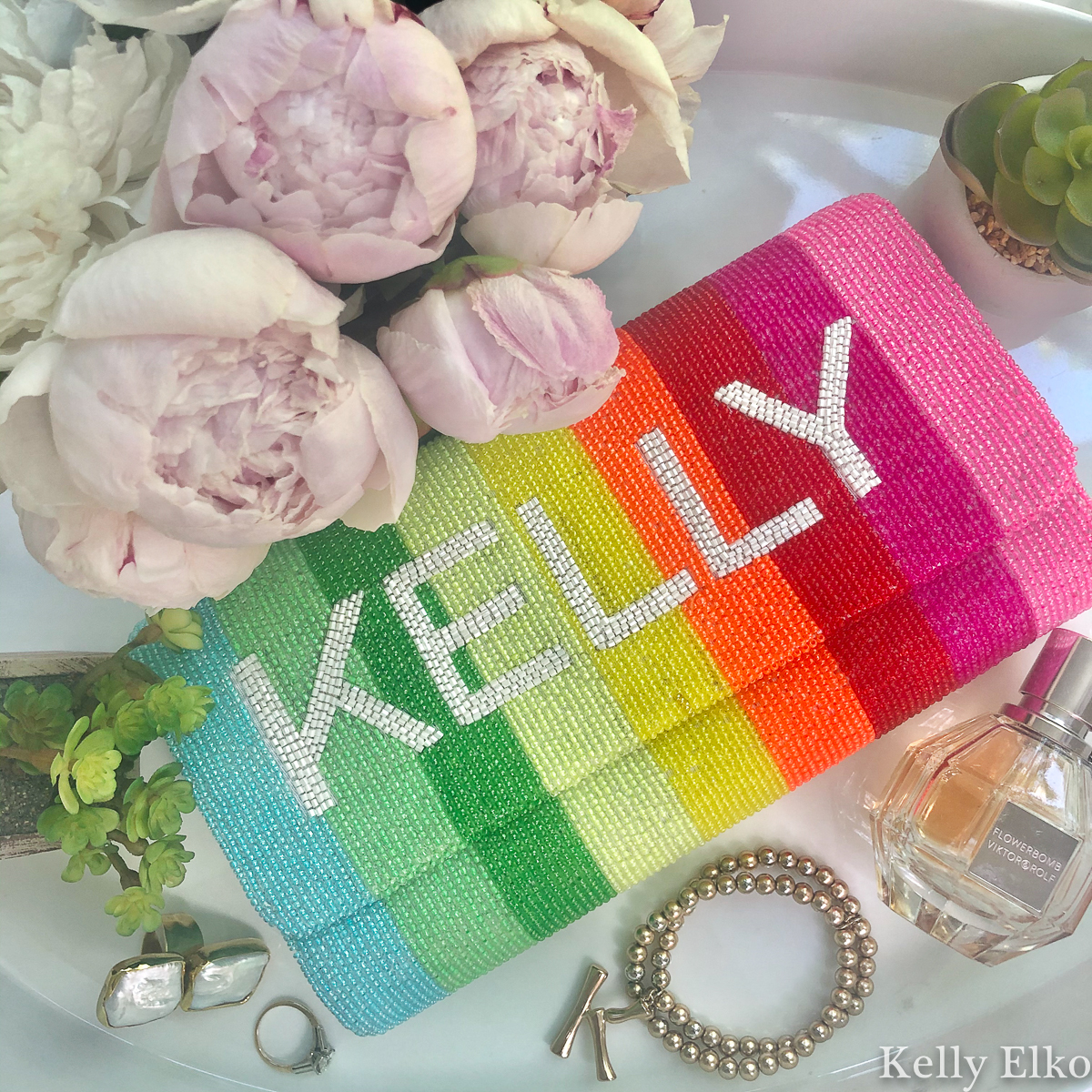 This post contains affiliate links which means if you make a purchase, I may receive a small commission at no extra cost to you.
Since we've been trapped inside for the past few months, my shopping has been mostly limited to food and alcohol! I did not buy one article of clothing. No shoes. No accessories. If you're anything like me, you have a closet full of clothes and accessories that you NEVER wear! I'm done buying throw away clothes that I wear once (or not at all) and into buying less, but better quality, things that will last and that truly make me happy. This colorful beaded rainbow clutch fits that bill!
Classic Prep Monograms was founded in 2012 by Michelle Brinker who says that "preppy" describes a classic style that stands the test of time.
I would not describe myself as preppy but I love everything in this shop! From clutches to totes & beach bags to jewelry to party supplies and so much more. Anything you can dream up, they can make happen and they encourage special requests.
In addition to the clutch, I could not resist the game day purse straps and I chose two in my girls college colors and couldn't be happier! It's such a great way to show your school spirit! The best part is the straps are interchangeable and can be used on bags you already own or you can get one of these cute clear bags like I did (perfect for sports games)!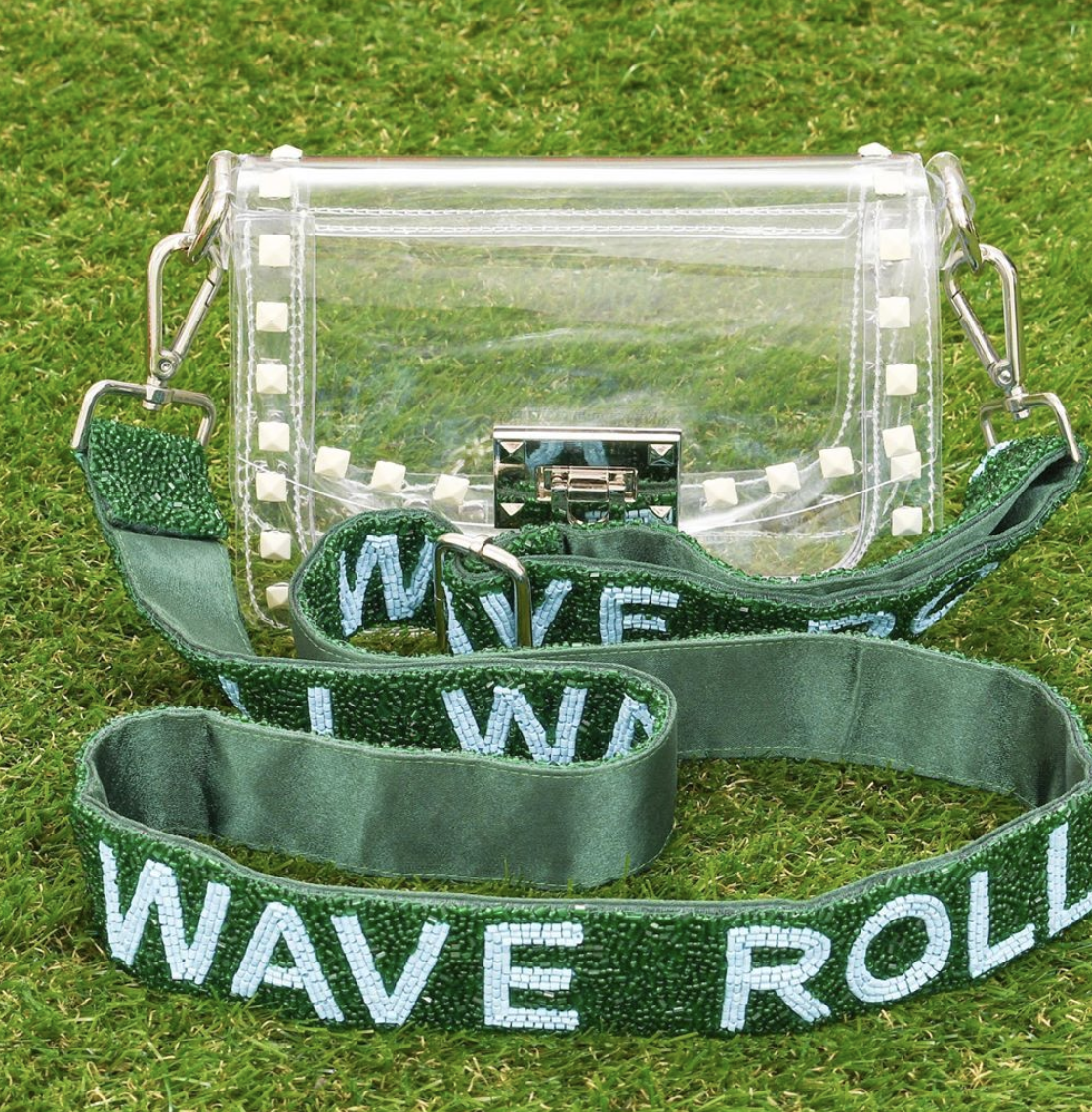 Classic Prep Monogram Giveaway – $185 shop credit
Winner will receive a $185 shop credit to purchase whatever they want including a personalized rainbow clutch like mine!
Leave a comment below letting me know what you would choose
Bonus Entry: I'll be posting the giveaway on my Instagram HERE at @kelly.elko later this morning so be sure to check there for extra chances to win.
Giveaway ends June 23 at midnight EST. Good luck!
P.S. Don't forget you can become a Christmas Candle Tester here!
Speaking of monograms, don't miss this easy project I did and still love …