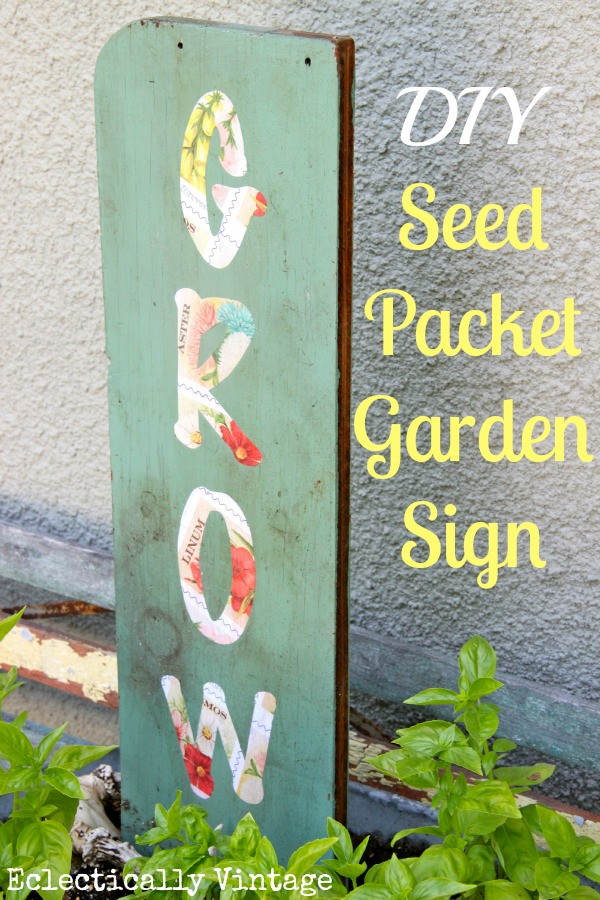 What do you do when you love pesto but your girls are allergic to tree nuts?
Make your own of course.
Bushels and pecks of it so there's plenty for freezing.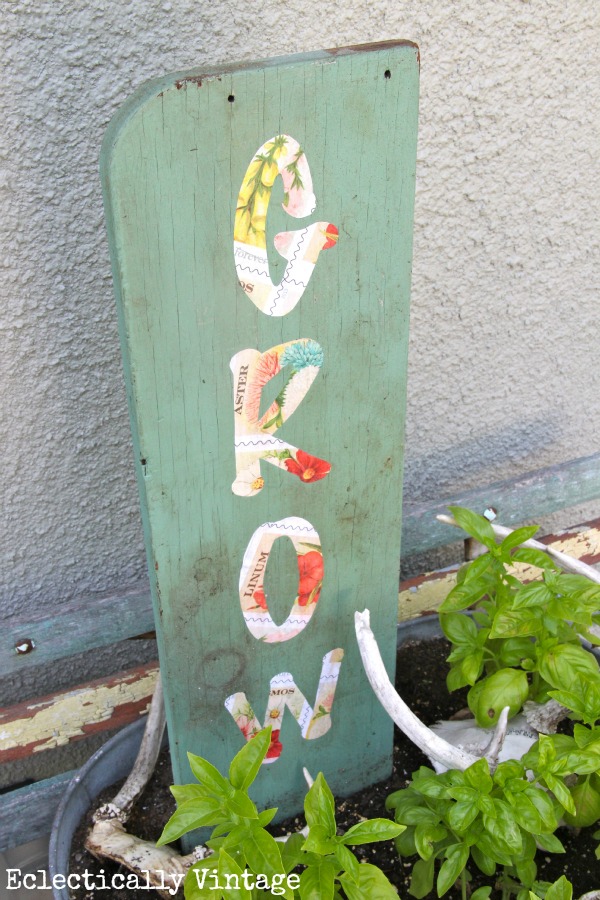 So I'm spicing up my pasta with pesto and my basil planter with a
DIY Seed Packet Garden Sign
This was done old school so all you need to do is:
1) print GROW letters (I printed them in Word using marker felt font at 375 size but your size will vary depending on the wood size)
2) cut out each letter
3) print seed packet stamps in color
4) trace letters onto seed packet stamps and cut out
5) mod podge letters onto an old piece of scrap wood
6) spray with a matte poly to protect from the elements
7) stick the sign in your favorite spot in the garden and watch it grow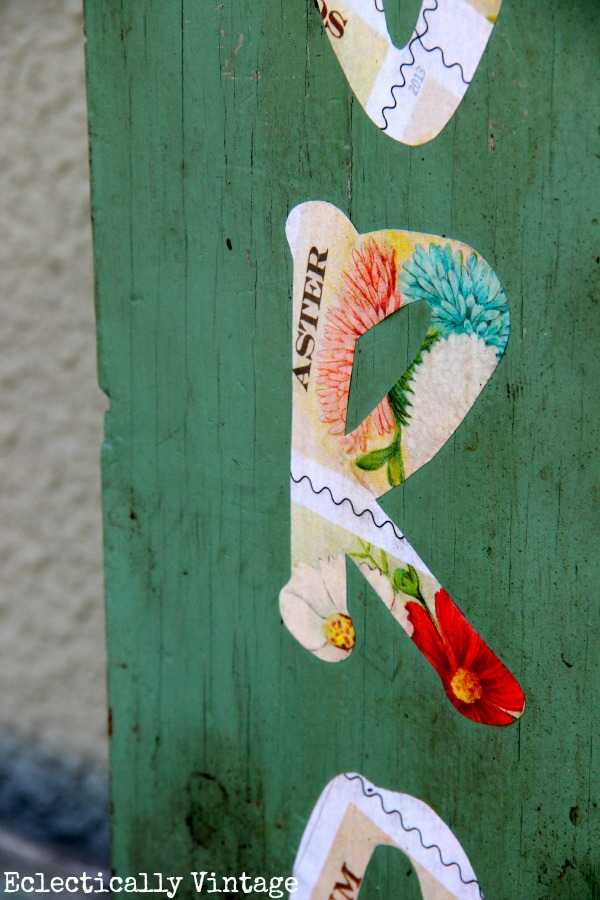 Here's to bushels of basil.
Sharing Here:
Savvy Southern Style