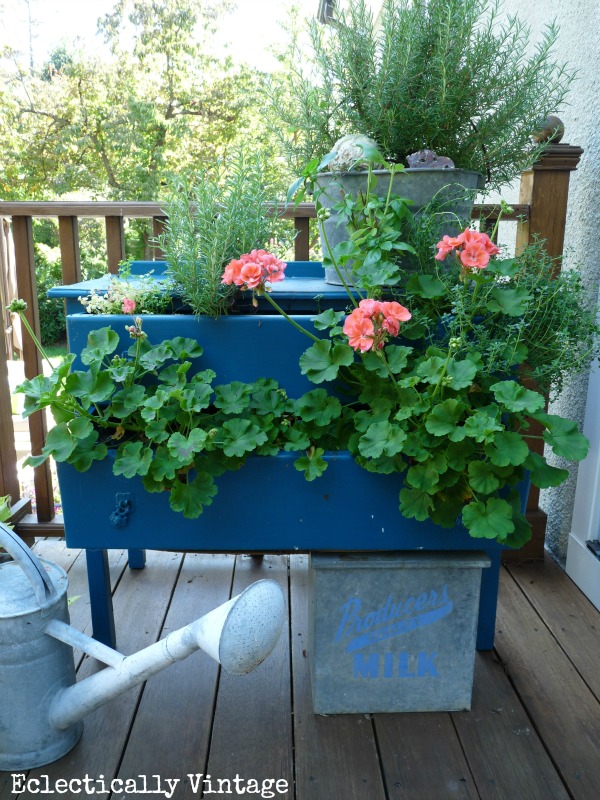 I painted and planted …
in the rain.
Talk about a bad hair day!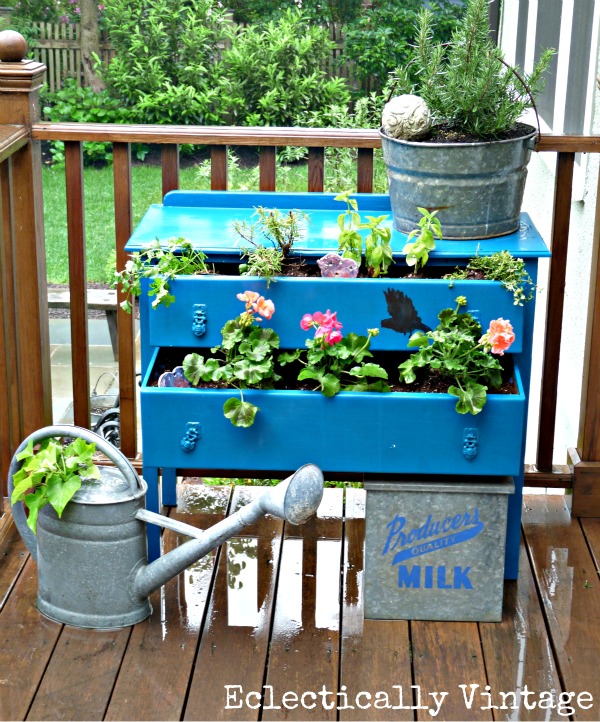 All to get ready for our The Great Outdoors link party on Tuesday.
Remember my $6 Thrift Shop Dresser Score?
Well, she got a makeover – lip gloss, spanx and a shiny new tiara.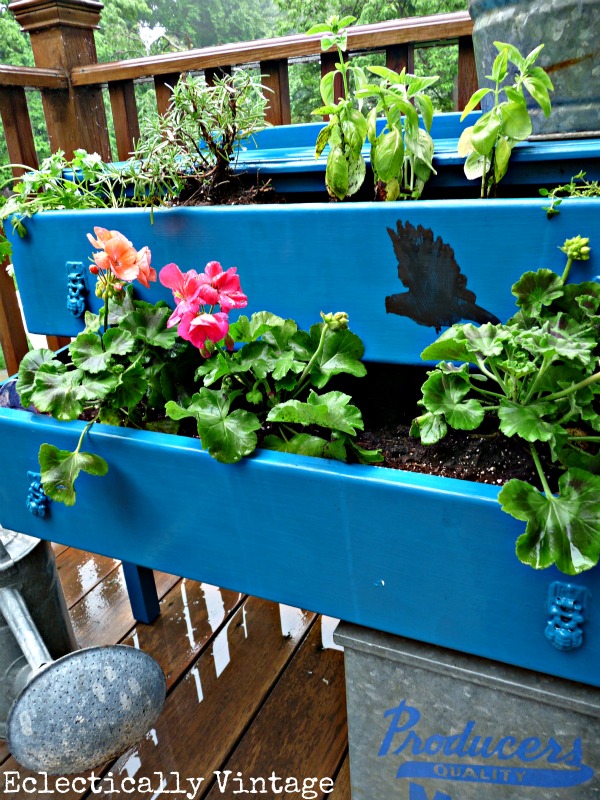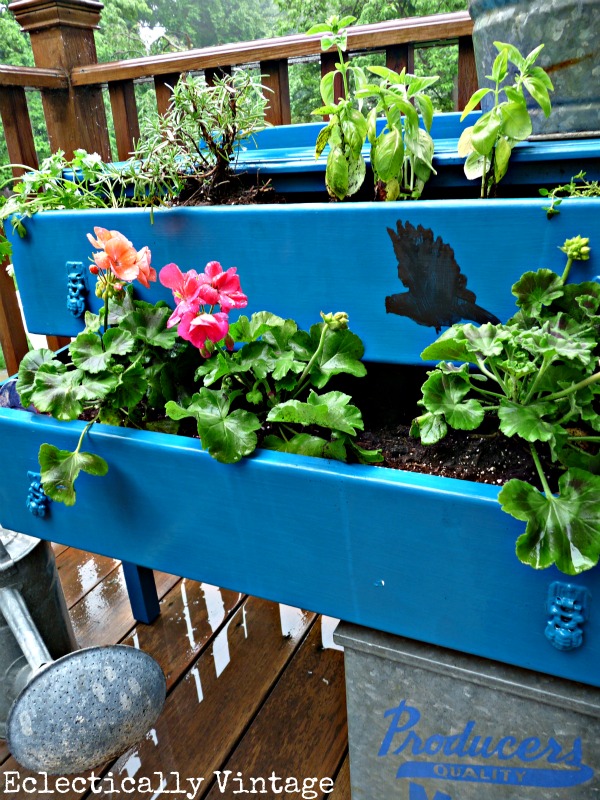 She's even wearing her favorite Behr Peacock Blue dress …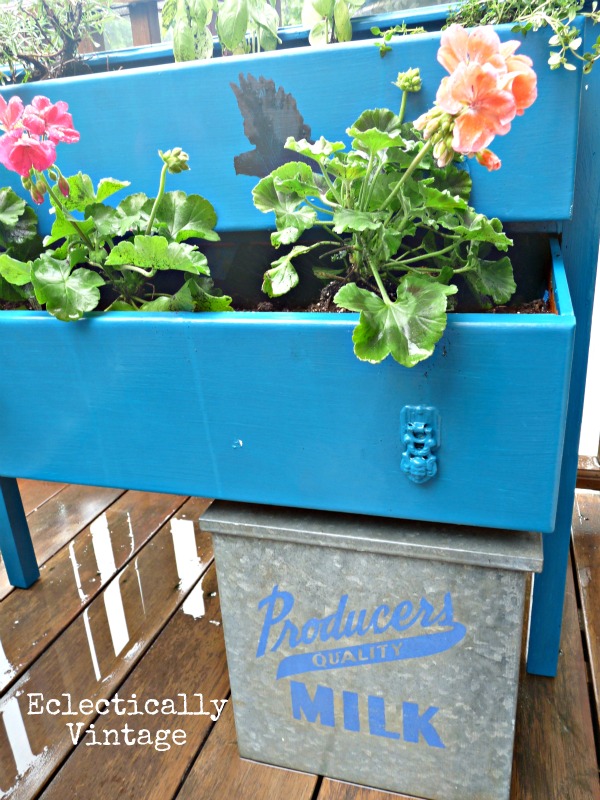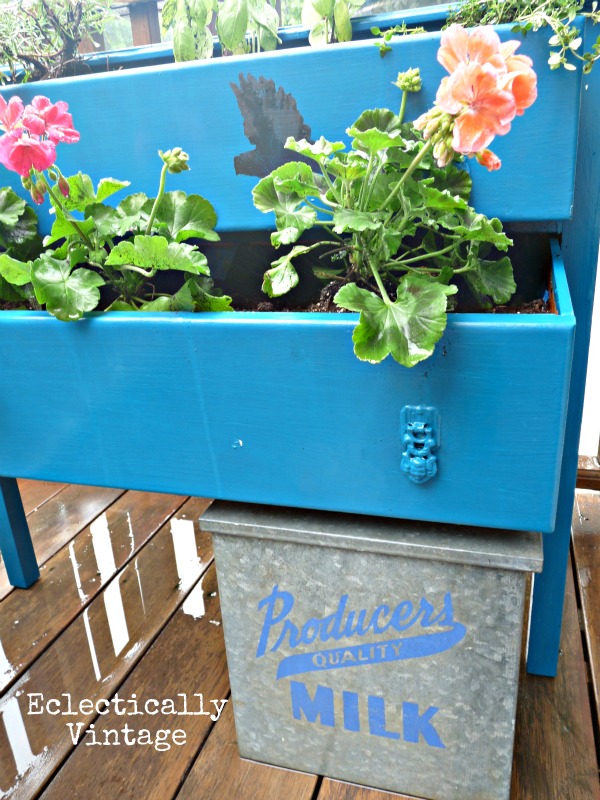 and a chalkboard bird brooch.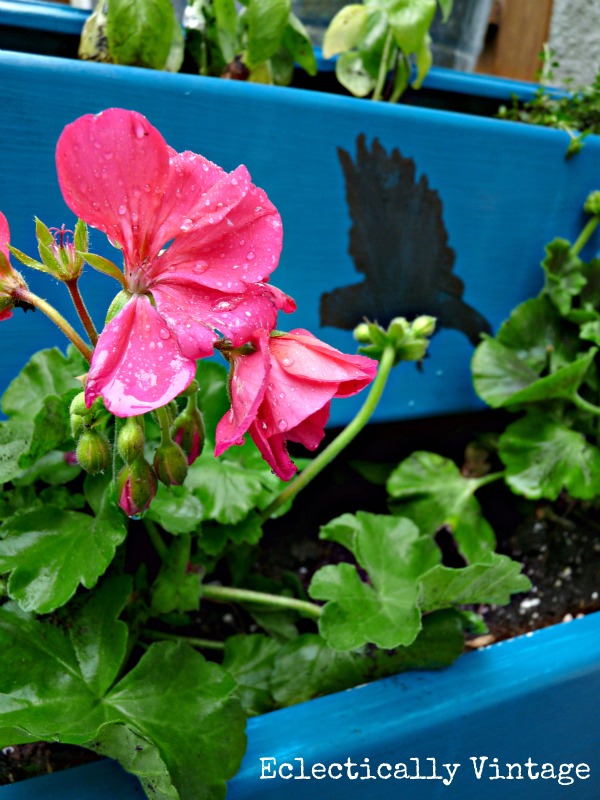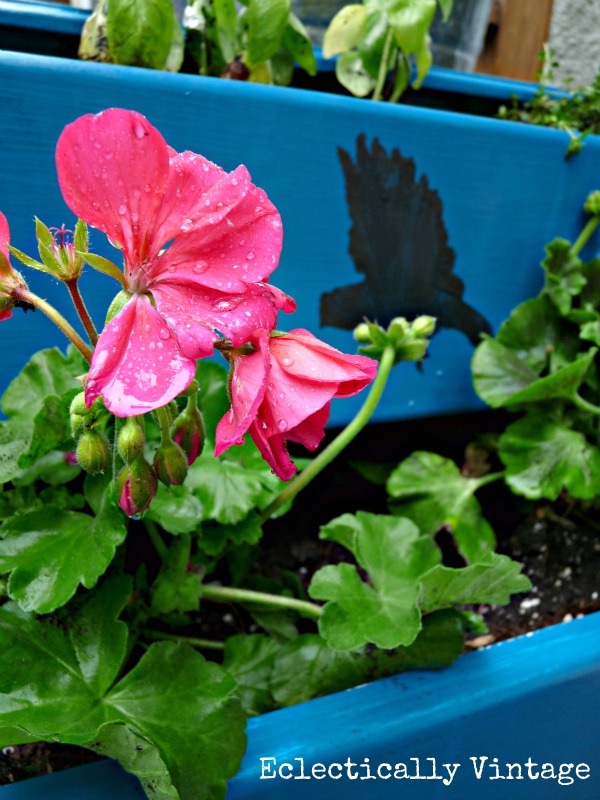 Want one of your own?
The deets:
* Clean the dresser with TSP (thanks for the tip, Karen from Redoux)
* 2 coats of outdoor paint (I used Peacock Blue – Behr)
* Line drawers with plastic garbage bags using painters tape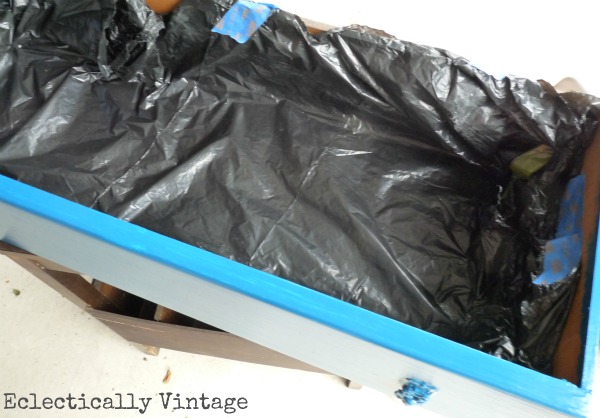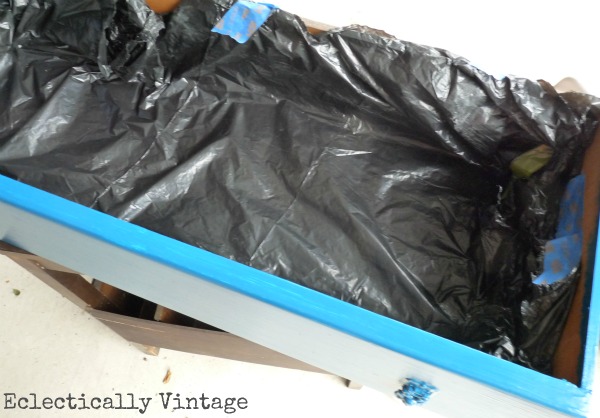 * Punch a few holes thru the garbage bags and bottom of drawers for drainage.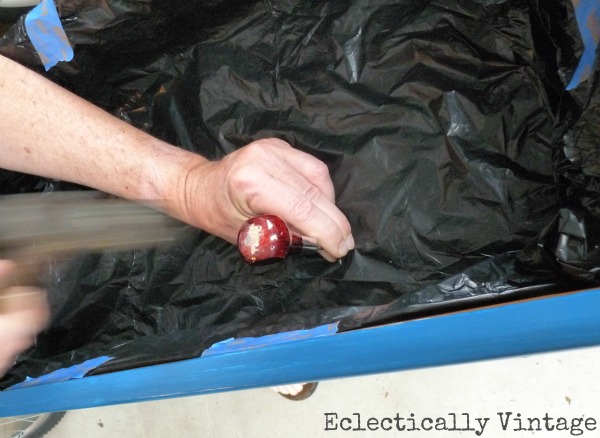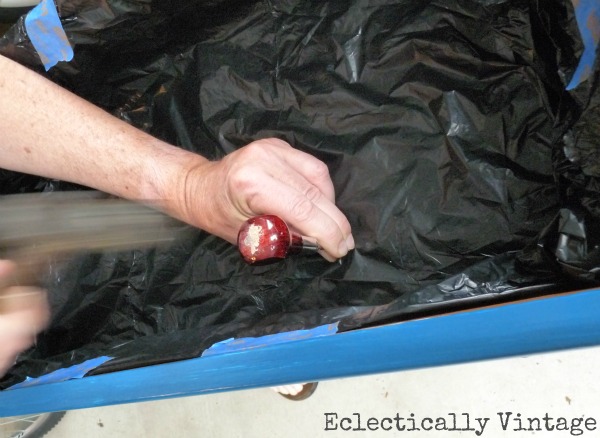 * Put something heavy in the backs of the drawers (I used 3 bricks in each) so the drawers don't tilt down.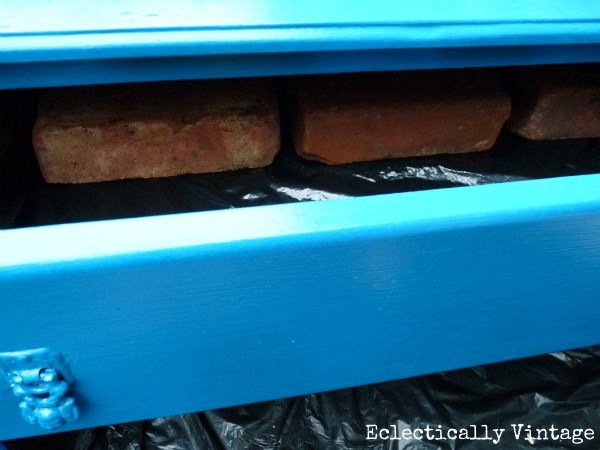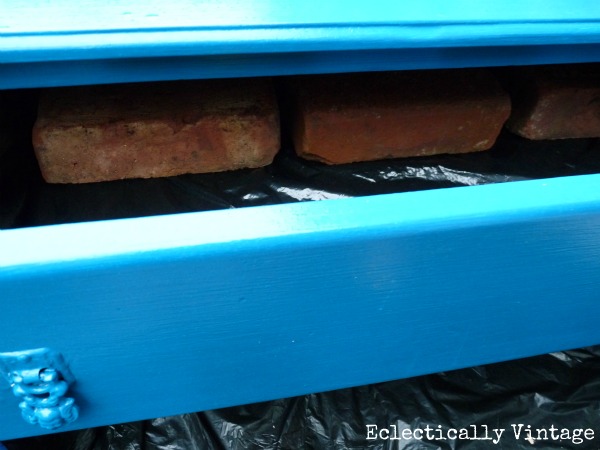 * Fill with dirt and plant away.
Her bustier is filled with herbs and her swing skirt with geraniums.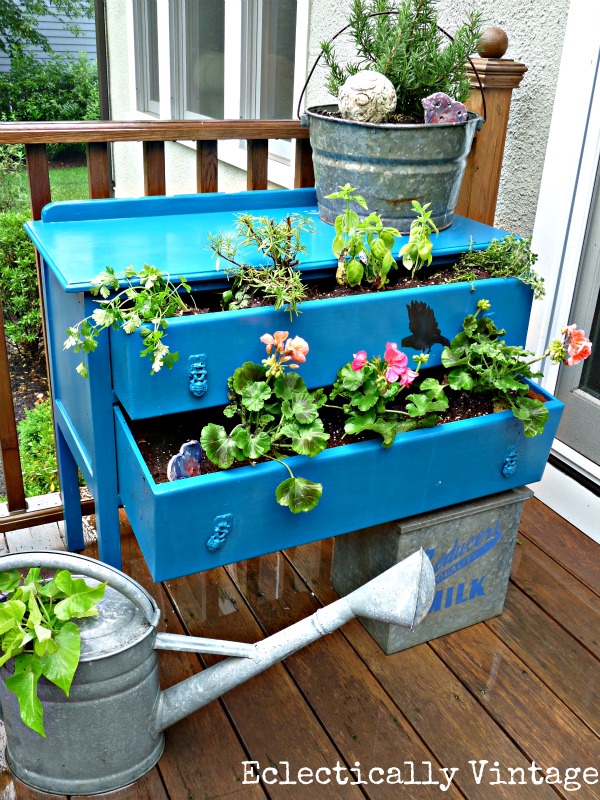 Want to see what my 4 co-hosts of The Great Outdoors link party are up to?
And Andrea of The Cottage Market.
Update:  Here's what she looks like all filled in!