Eclectic Home Tour – Living Vintage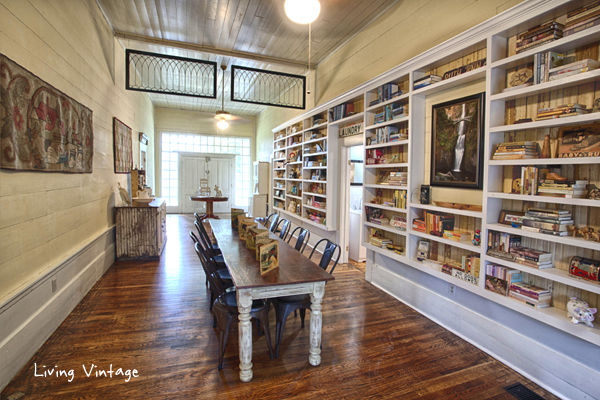 She lives and breathes vintage.
Kim of Living Vintage owns a company that deconstructs old homes then rebuilds new "old" homes and renovates new homes using the reclaimed materials.
Her home is her canvas with bead board ceilings and walls that look like art, vintage ceiling tiles that get a new lease on life and the coolest old finds (love dogs, Kim's got an amazing collection).
After searching high and low for a charming old home, Kim and her hubby were lucky to find an old dogtrot house (I had never heard of one) that was in foreclosure in Texas so they scooped it up (it did not look like this when they started)!
The centerpiece on that huge table that seats ten – charming old children's books filled with farm animals.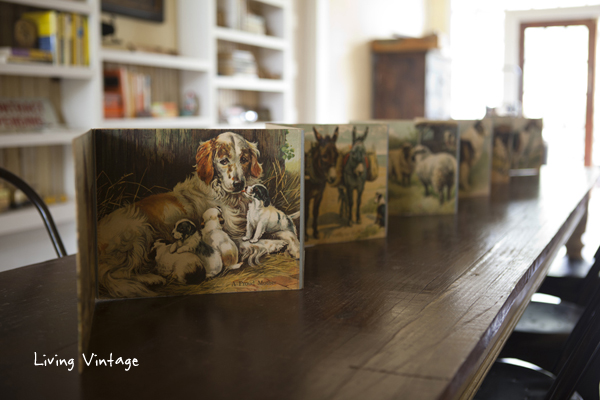 Slowly but surely, they've been renovating every room with their vintage finds like the old barn ceiling tiles that they painted and installed and a stunning wood scrap wall.
They even made this bed from reclaimed porch posts, an old door, and an old sidelight!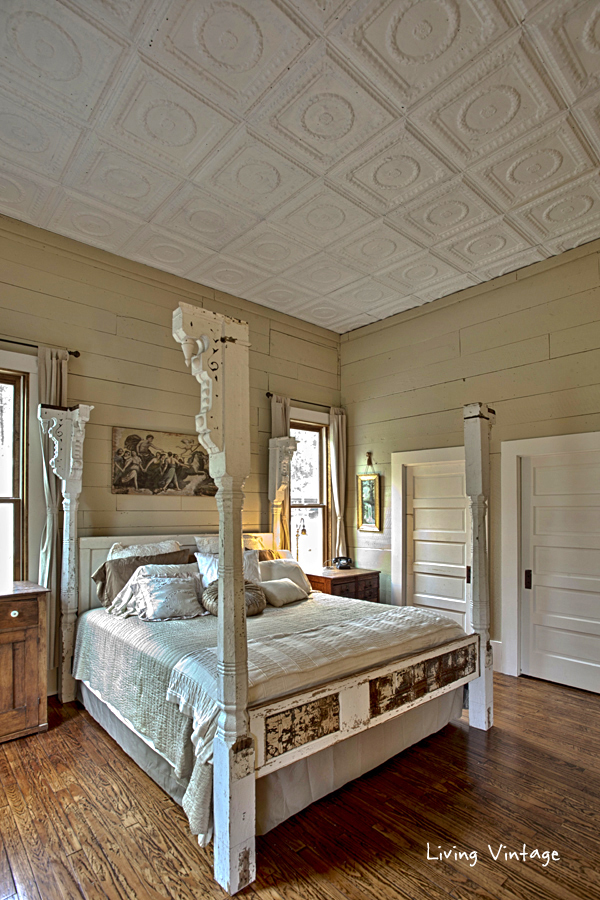 Master bath gets a vintage facelift.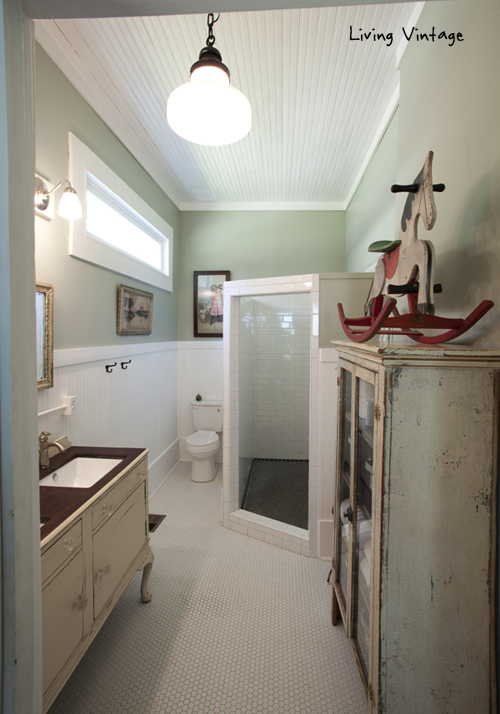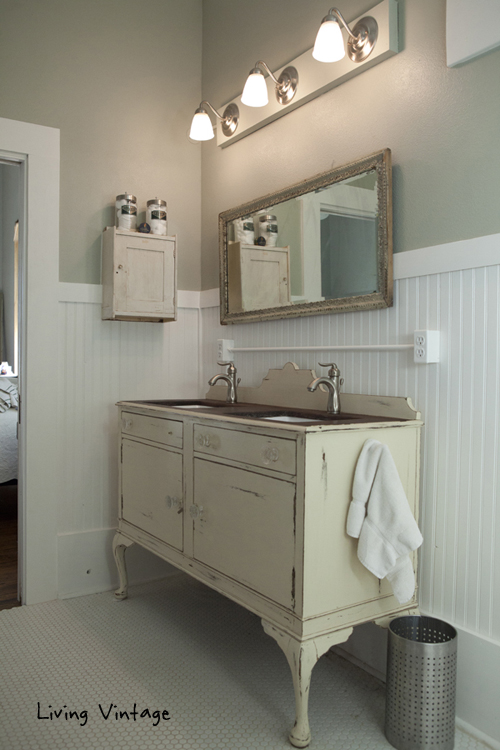 Another gorgeous tin ceiling.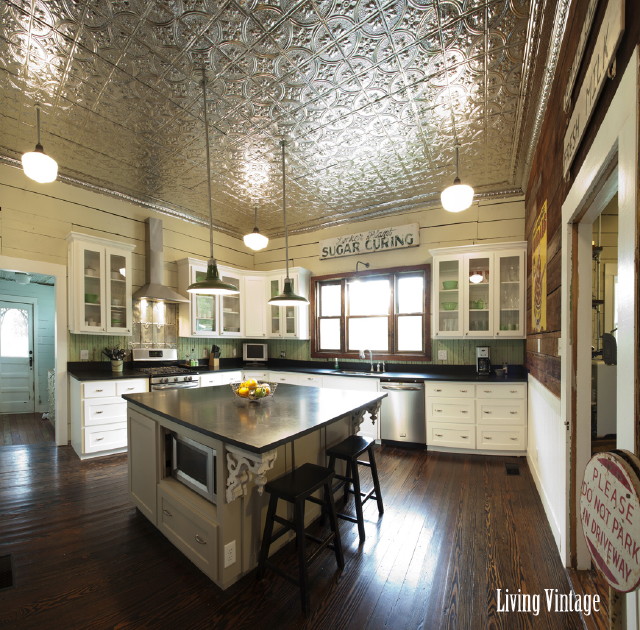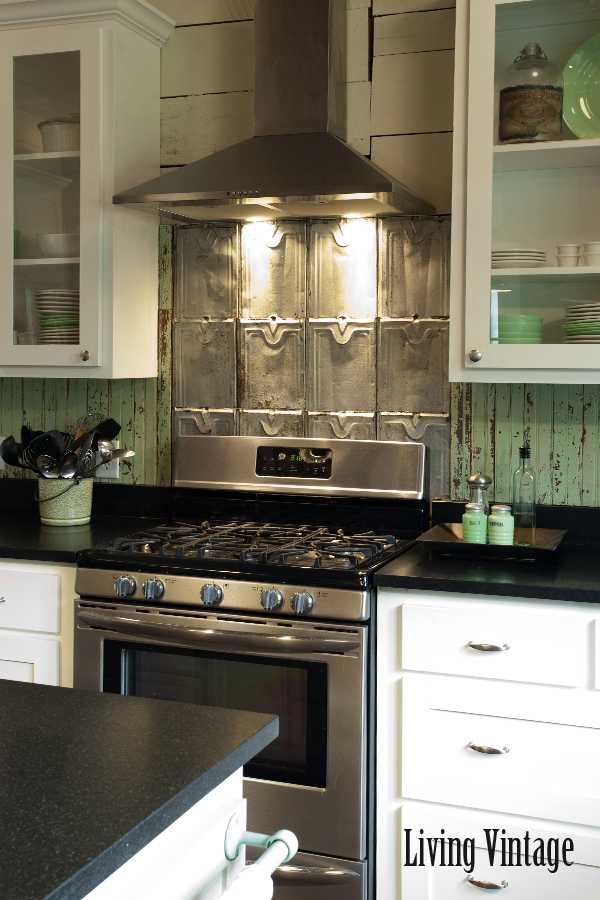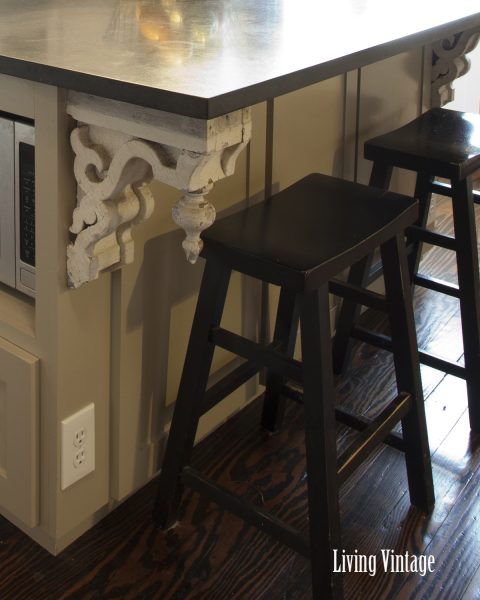 How fun is this screen door leading to the pantry.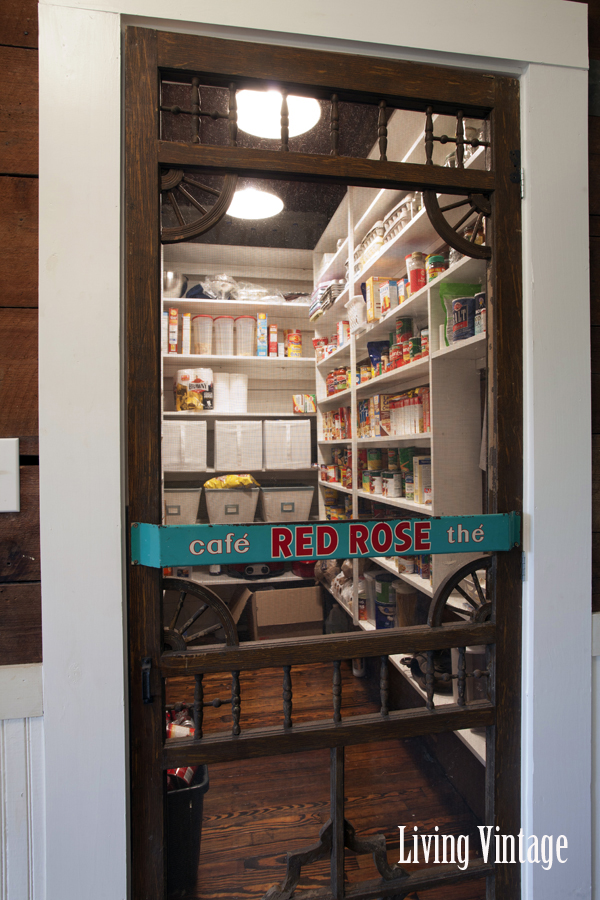 Step into this creative office.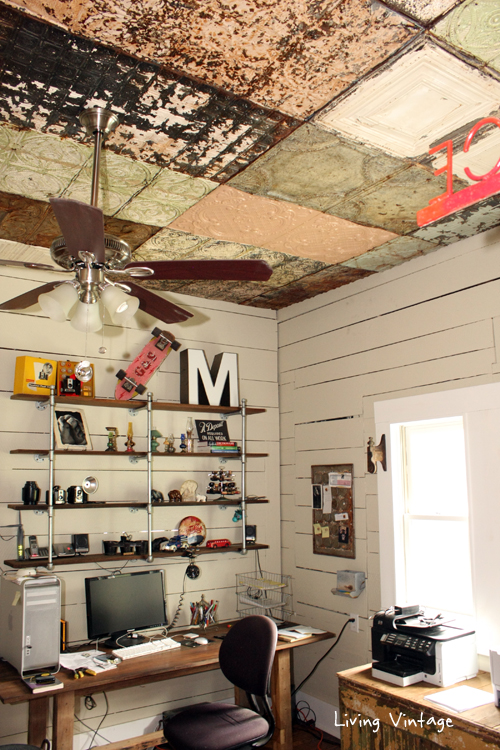 Kim's high school mascot was a greyhound so she started a collection.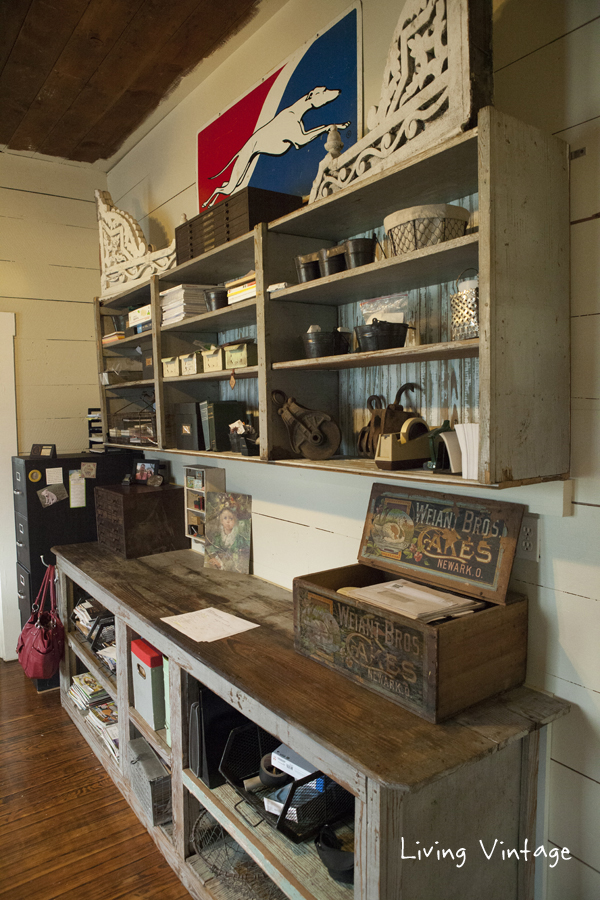 Even the dog loves vintage and has a ceiling tile doggy gate!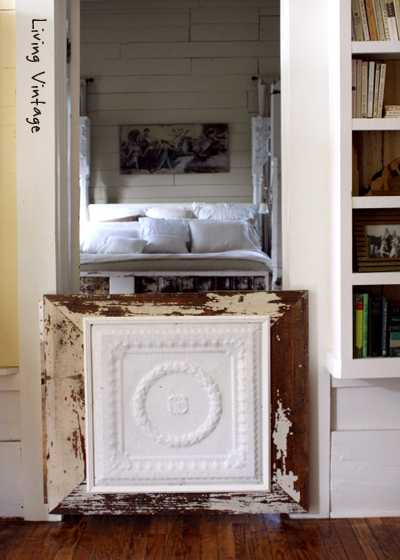 There's even a mudroom addition that looks like it's part of the original 1853 home.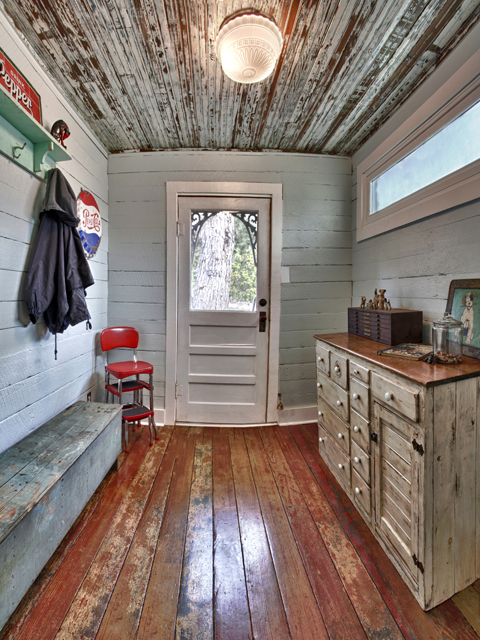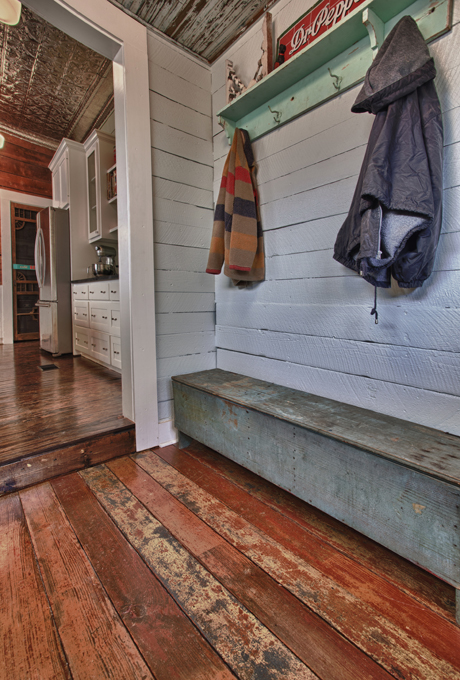 I have the sudden urge to scour an old architectural salvage yard.
Stop in and say hi to Kim at Living Vintage.
Love this home?
Check out the entire Eclectic Home Tour series.