I remember when my mom had me polish her silver tea set – not fun!
Getting into all those nooks and crannies was nearly impossible and then after all my hard work,
the damn thing would tarnish right up again!
I have the perfect solution – embrace the tarnish!
I've been collecting silver plate platters and they're easy to find at thrift shops.
Don't they look great in all their tarnished glory stored in an old wooden toolbox!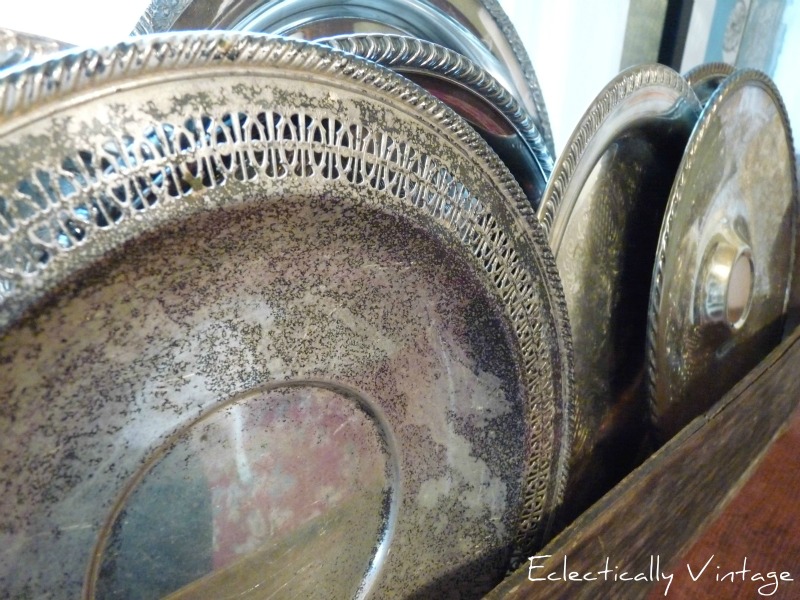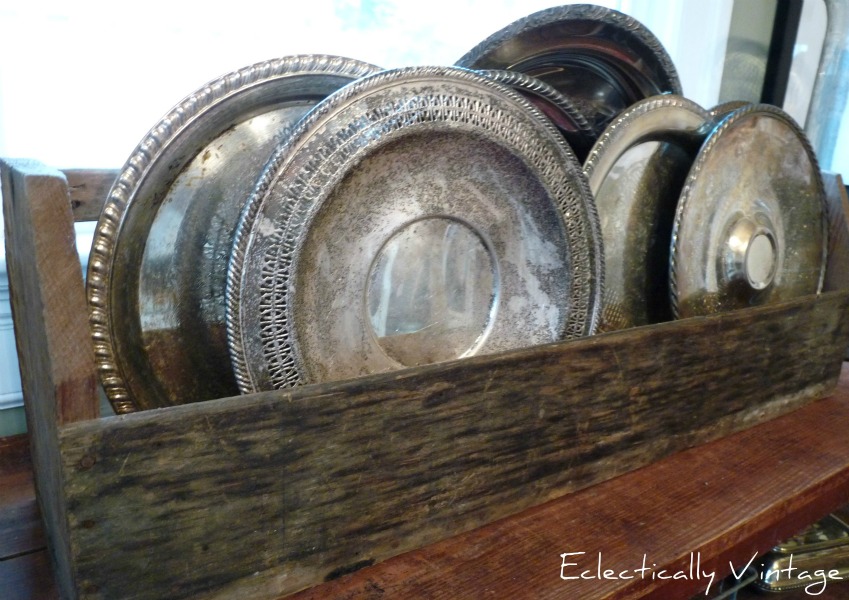 Looks like a horse may have galloped across this silver racing platter!It's my latest thrift score and is heading up to my bathroom for tray duty.I just love the inscription.