Vintage Felix the Cat yarn wrapped bottle – $5.
This reminds me of the craft I used to do in girl scouts plus I love Felix (I even had a cat named Felix long before I owned this).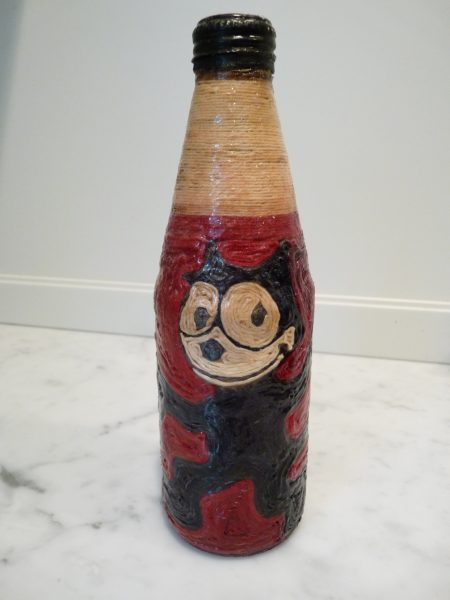 I will also reluctantly admit that I had a pair of jeans with Felix airbrushed on the front thigh! Well, it was the 80's – ok, early 90's (big hair and all)!!

This Felix sits proudly on my kitchen windowsill.

Do you have a favorite find?