This year, my banister couldn't have been easier.  Red berry garland (3 strands bought at Home Goods years ago) is wrapped around the banister and "sugared fruit" on picks is poked through the garland.
This one set a record for Christmas decorating speed coming in under 10 minutes – love that!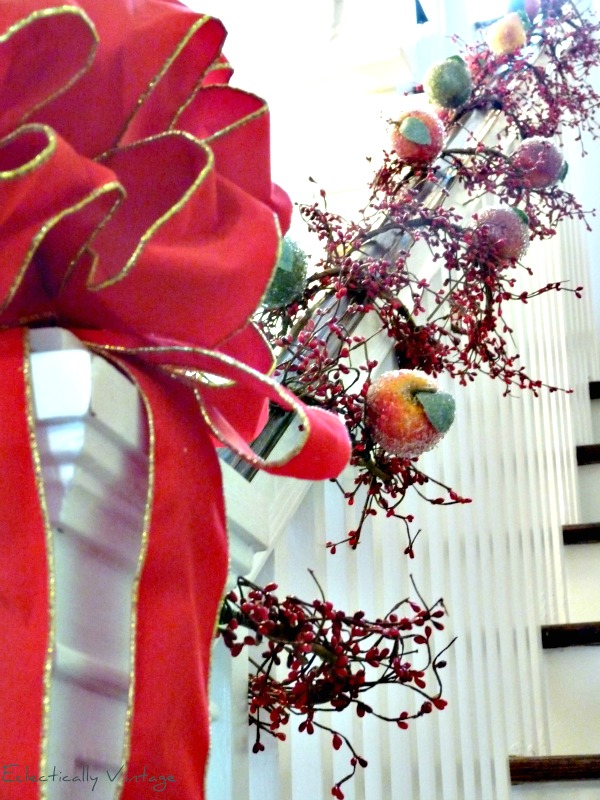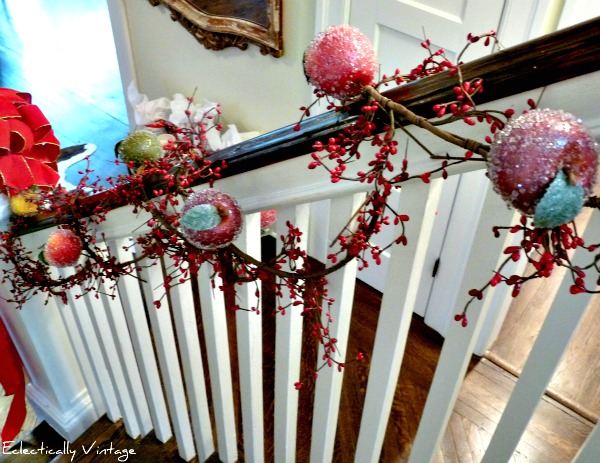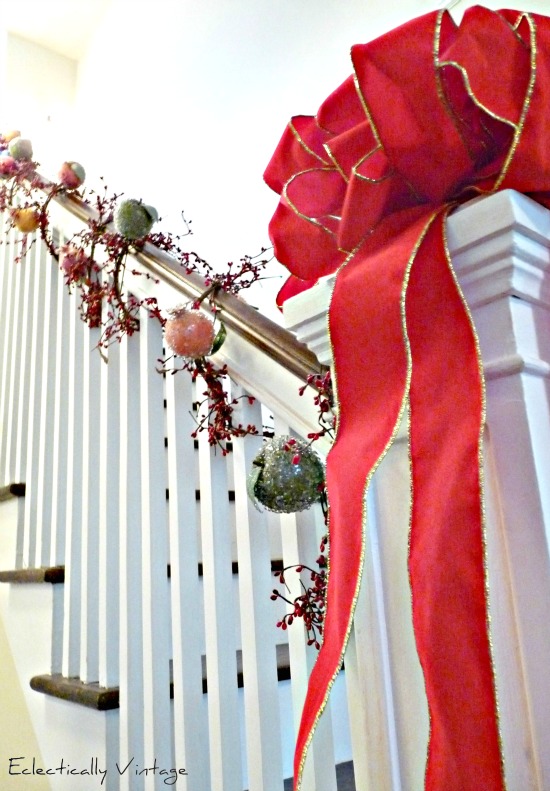 No sliding down the banister this year kids!