Wishing everyone a safe and fun Halloween.
Huh, you're asking, Halloween was last week.
True but not for us.  Our town canceled Halloween (is that legal?!) due to a freak October snowstorm which caused lots of damage (I'm back home after 6 days without power).
So tonight, I'll be donning my pink witches hat and taking the girls to the one street in town that decided to make the kids sugar dreams come true!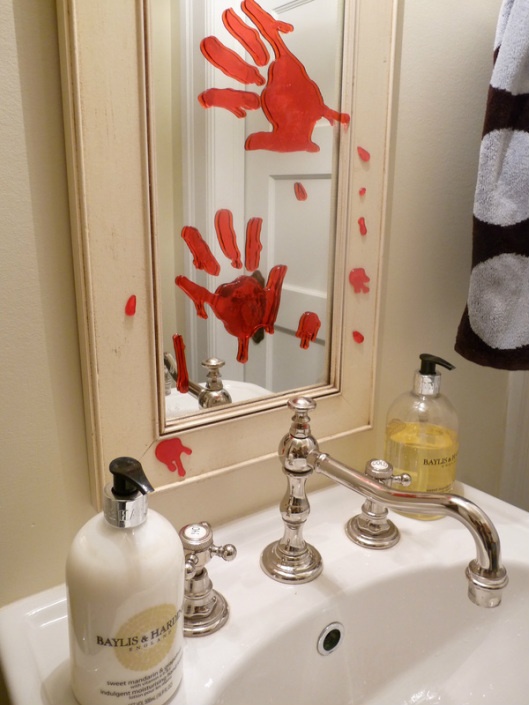 What did I tell those little monsters about getting hand prints all over the house! My powder room all decked out for Halloween.