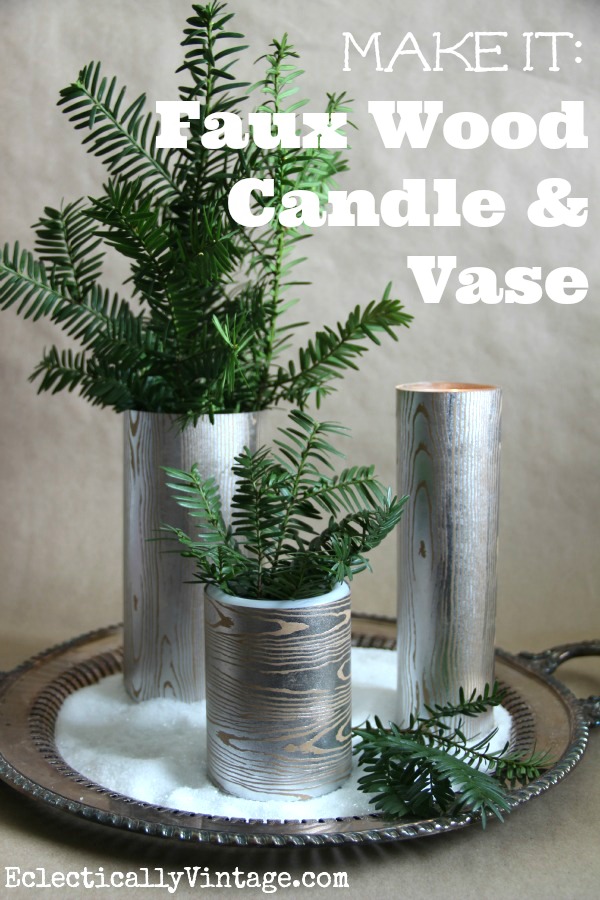 Instead of foraging through the woods and lugging branches and tree stumps home, then trying to cut a perfectly flat bottom, then drilling a hole for a candle or to hold flowers …
I have a much easier way to get the wood grain look.
I'm not talking the wood grain of the 70's (that still lives in my parents den).
I'm talking about an updated look that shimmers and shines.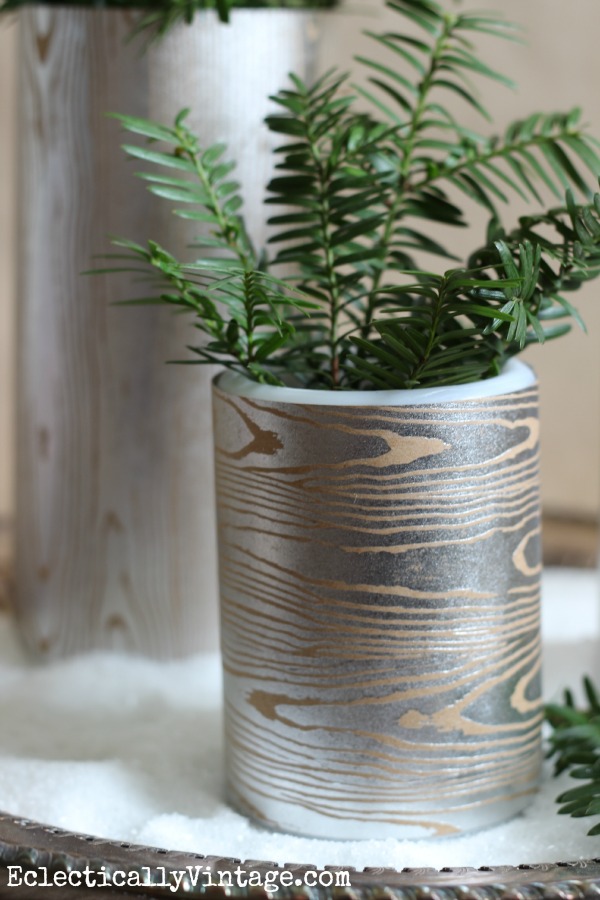 How to Make Faux Wood Candles & Vase
Supplies:
* Wood grain paper (mine came in this paper pad)
* Tall glass candle (dollar store)
* Glass vase – cylinder shape
* Paper trimmer (or ruler, pencil & scissors)
* Glue stick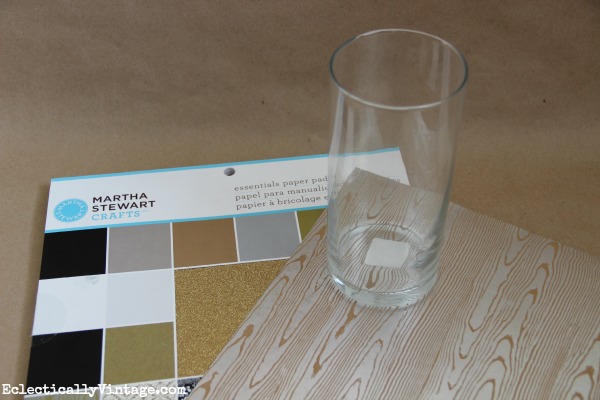 1) Measure the height of your candle or vase
2) Mark the measurement on the back of your wood grain paper
Note:  Make sure the paper isn't higher than the candle – for safety!
3) Use a paper trimmer to cut a nice straight line (use a ruler & scissors if you don't have a paper trimmer)
4) Wrap paper around vase or candle and mark where to cut (leave about 1/2″ for overlap)
5) Use a glue stick on the on the paper and the vase/candle – then wrap the paper around and stick edges together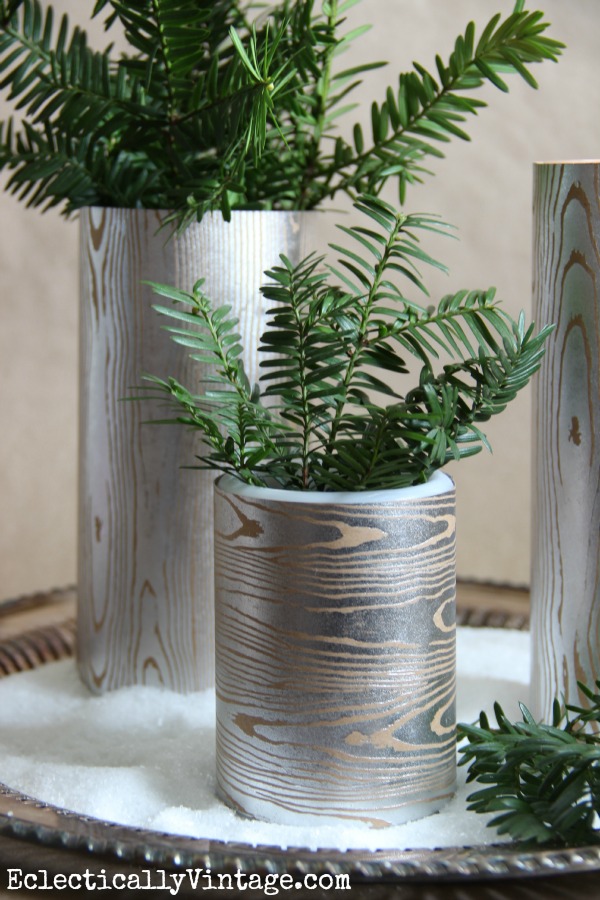 Bonus – no ticks, ants or spiders hiding in these stumps!
P.S. – like the snow on my silver tray?  You've got to see my snowy mason jar candles!
P.P.S. – I like simple things – check out all of my simple projects.
P.P.P.S. – Stay tuned for my full Holiday House Tour tomorrow – I'm up to my ears in tinsel and snow!
Don't forget to enter my Kelly's Favorite Things Giveaway – over $1,250 in prizes!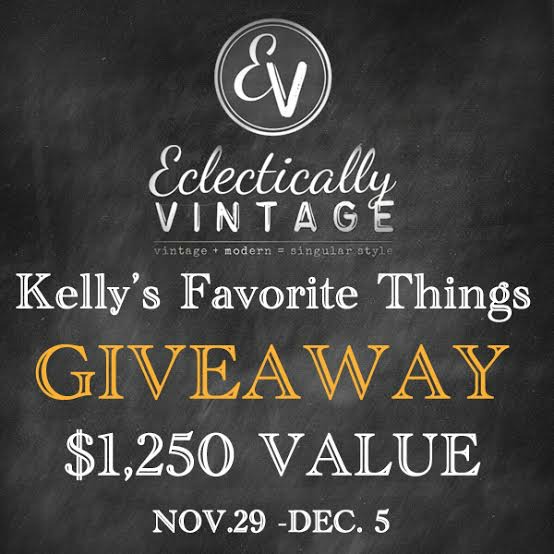 Starting today is the Jennifer Rizzo Holiday House Walk (I'm excited to be sharing my home tomorrow).