I herniated a disc in my back two years ago, had surgery six months later and then Covid struck. I could no longer go to the gym and since we barely left the house, I wore mostly leggings. Oh and did I mention I snacked my way through 2020? When I looked into my closet, I came to the horrifying realization THAT NOTHING FIT ME! So I treated myself to a couple of new (super affordable) summer dresses because I am tired of living in leggings and dresses are so quick and easy and perfect for summer. I'm trying them on for you to show you what they look like on a real person!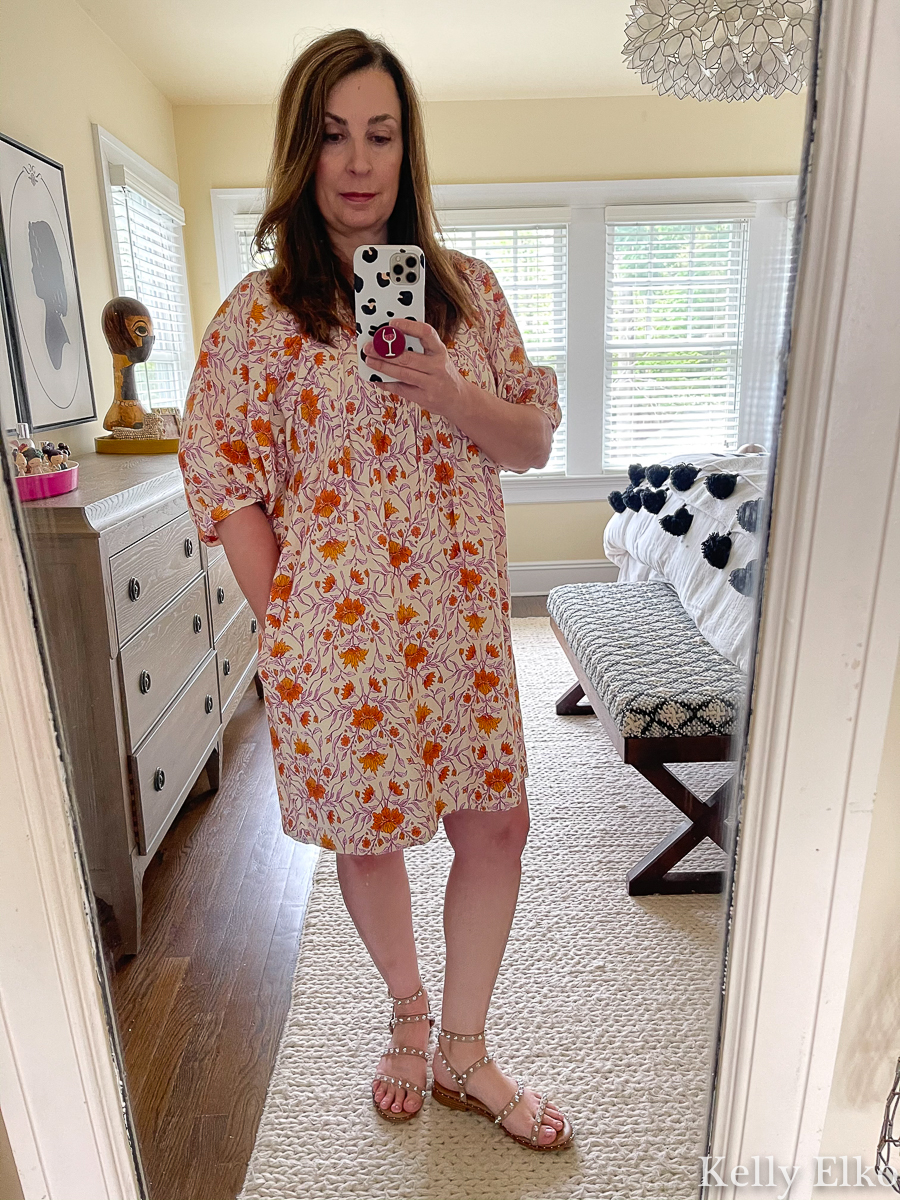 This post contains affiliate links which means if you make a purchase, I may earn a small commission at no extra cost to you.
$25 Floral Babydoll Dress – I thought this would make me look huge because it has balloon sleeves but it's adorable and the bonus is it has pockets! It comes seven other patterns and colors too. I am wearing size medium (it runs large).
Notice my favorite studded sandals that I bought last year but which are still available. They are a great under $70 knockoff of the $1,000 Valentino RockStud sandals and they come in three colors (I love the tan).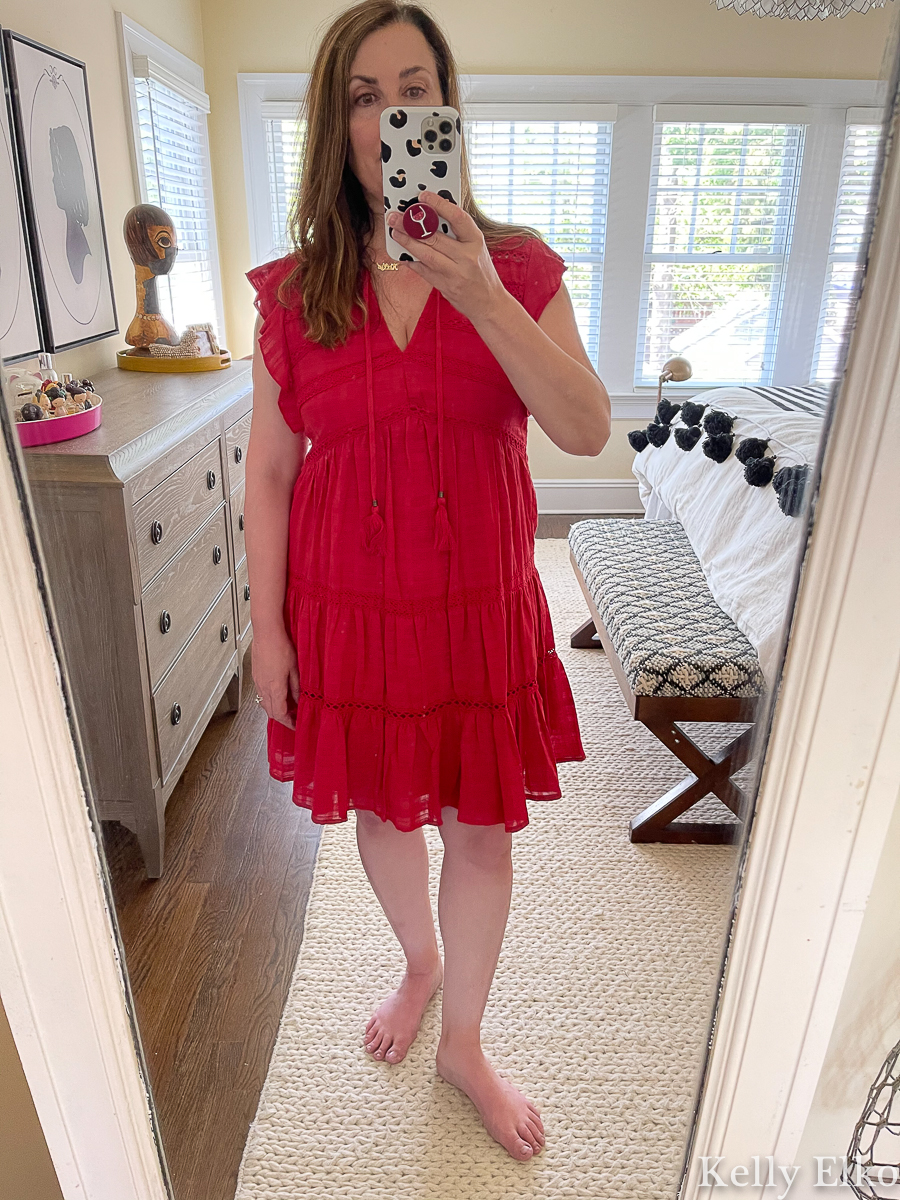 $30 Peasant Dress – This comes in four colors (the red sold out) and I love the flutter sleeves (they help disguise my flabby arms). It doesn't have pockets which I can live with because it's so cute and it looks great with a denim jacket. I am wearing size large.
I love that the two dresses aren't too short and they fall just above my knees (I'm 5'7″).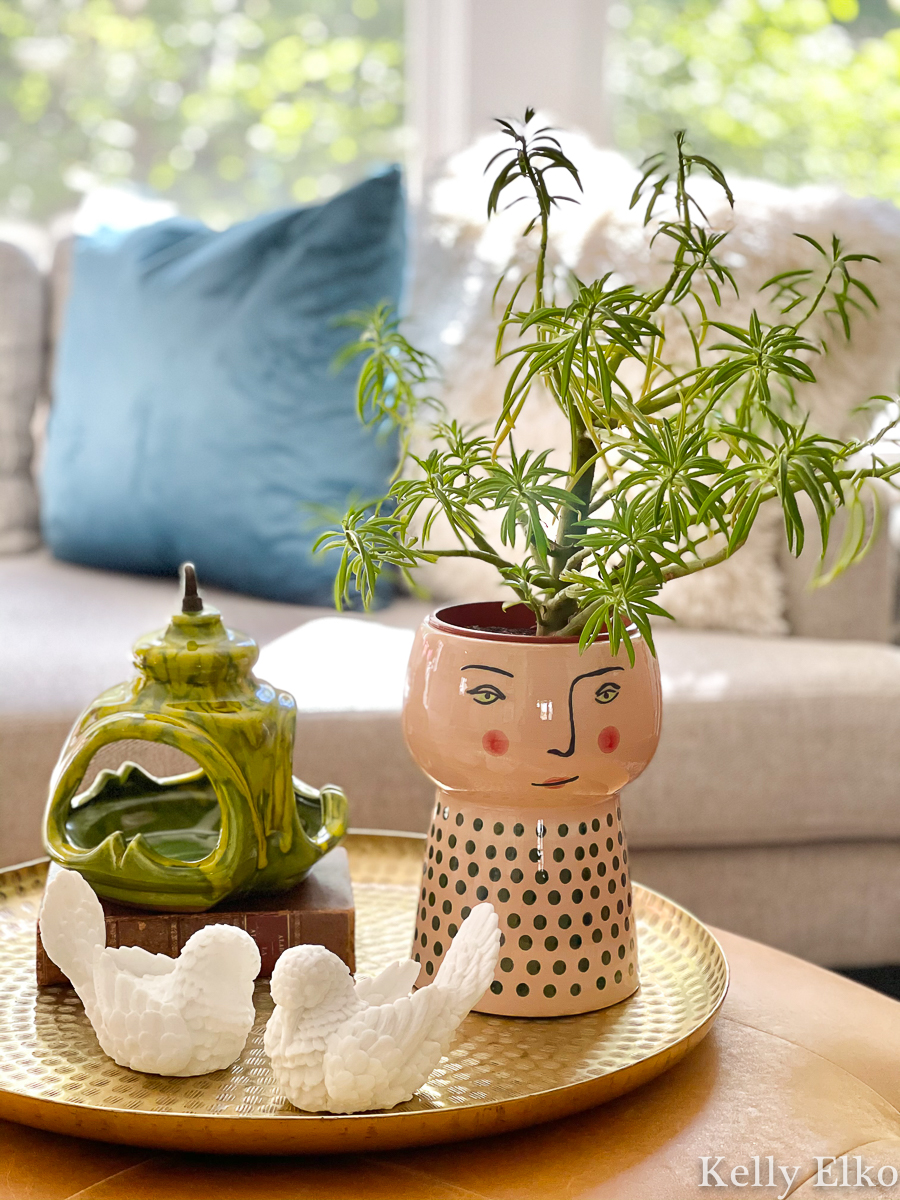 While at Target, I also picked up this fun little head vase. I got the large 8″ light brown one but it comes in three sizes and three colors. I also got this fun wine doormat that you can see on my front porch here.
Click the Pics Below to Shop

I also bought a bunch of dresses from one of my favorite stores, Anthropologie, but most of my dresses have sold out.
I tried on a ton of dresses and have the returns to deal with but it was worth it to get two really cute ones that make me feel good.
P.S. Thanks for not mentioning my pasty, white legs!