We threw down the gauntlet and they took our Imagine the Impossibilities Challenge – 361 challengers! From organizing to decorating to learning a new skill, they rocked this challenge!  
Organization
Carmel at Our Fifth House took a plain closet with a few wire shelves and transformed it into a place any gal would love to primp.  Her jewelry storage is ingenious (earrings hung from twine and bracelets strung from a cafe rod).  Of course, not only does the room have tons of storage, it's also blinged out to the max with a patchwork of fabulous fabrics that are simply tacked to the wall!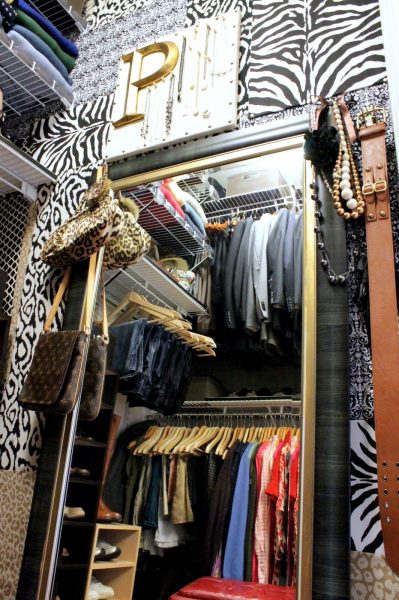 I can relate to Shannon at Fox Hollow Cottage as we both had similar challenges – to purge and organize lots of "stuff" that had grown to epic proportions.  Shannon had a throw down with her storage room and guess who won?  That's right – it was a knockout in the 5th round and she was victorious!  Now she has everything at her fingertips (I love the way she stores her tablecloths). 
Hayley at Welcome to the Mouse House transformed her dark, dingy, unfinished basement (sounds like mine!) into a colorful craft room for less than $300!  Looks like it could be in the main part of the house, it's so bright and fun.  Whaaah, I want one!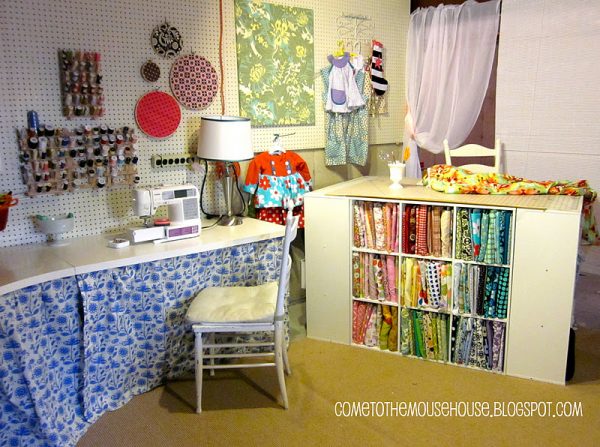 DIY
I was exhausted just counting the steps it took for Ruthie at Do It Myselff to complete this gorgeous ebony table!  First she painted it, changed her mind and decided to stain it – more sanding… lint… more sanding… brush strokes… more sanding… until finally, this beauty!  Well worth the effort I think!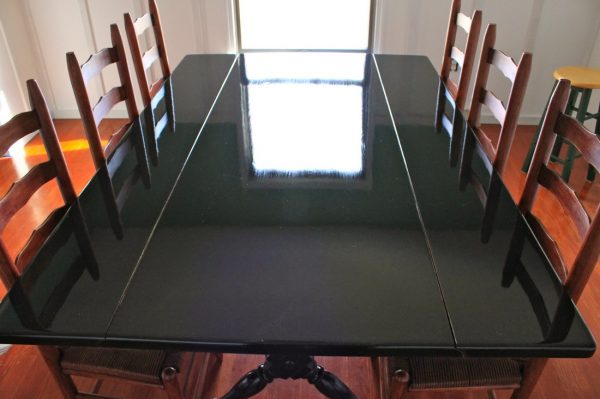 It's her first upholstery project and she has the scars to prove it!  Luckily Terrie at Terrie's Treasures from Above didn't get any blood on the chair (thanks to a box of band-aids)! This curvy channel backed chair was quite the challenge but she persevered and can now kick up her feet and enjoy the spoils of her labor.
Wow – I am bowing down to Abbie at Five Days Five Ways and her hubs.  They built an entire house (and this adorable barn) in less than one year, doing 95% of the work themselves and paid cash (they were in their 20's too)!  A tight budget but done with style, this house rocks!
Decorate
My plan is to track down Debbie at Refresh Restyle and move into her dock house!  Fixing splintered wood, replacing fabrics, adding drapes, creating tables out of tree stumps – it all combines for one very restful spot to kick up your feet and have a glass (or two) of vino.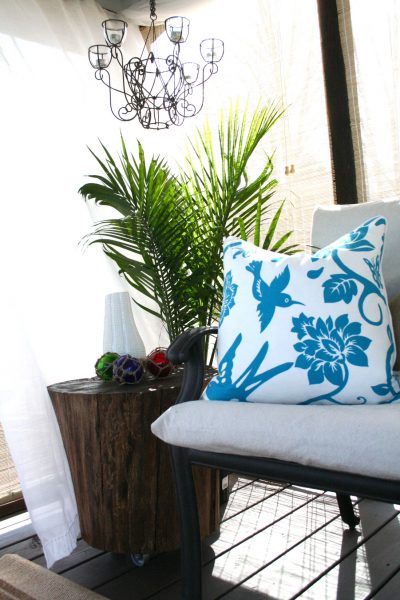 I want to hang out in this playroom created by Laura at Top This Top That (picture me on that rocking horse now)!  A stop light hangs front and center and lets people know to STOP and take notice!  Popcorn and candy is served up at the counter in vintage style canisters and a wall is filled with fun vintage style signs.  And to make me feel even more inferior, she finished this  room with one hand bandaged up after surgery!
This gal rocks at Thrifty and Chic.  She created a guest room/office for less than $275 – $7 headboard included!  She cleverly used curtains to hide the clutter and her DIY coffee filter light cost only $12 but looks like she spent hundreds!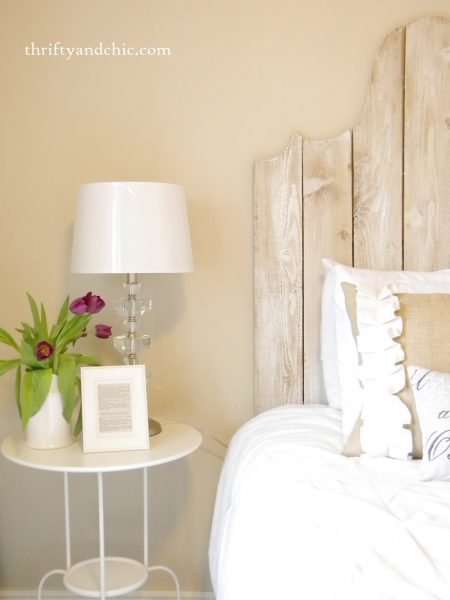 This remodel survived a shady contractor who ran off with their money, the death of a family member and some purchases that didn't fit in the small space.  Andrea at Queen B and Me overcame all of these obstacles and created a jewel of a bathroom!
The Old College Try
Peggy at The Painted Pair calls it an epic fail but I am impressed that she tried (and shared her shame with us).  We're cheering for your next chair Peggy!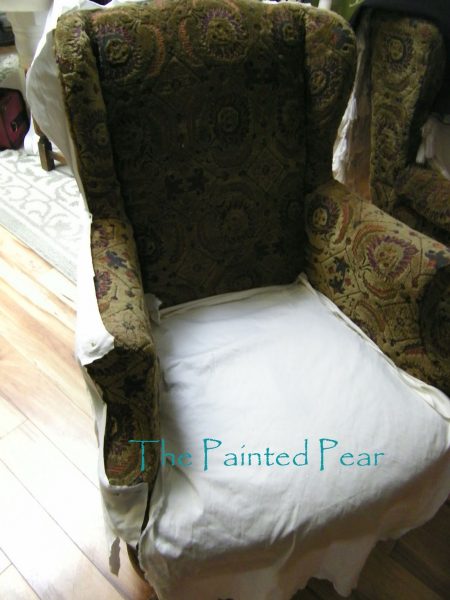 It's ok to show off – go on a grab this button if you've been featured!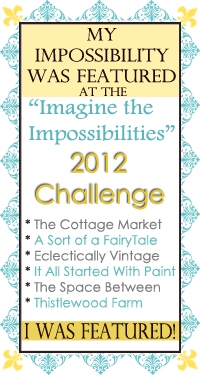 Congrats to everyone who joined our Imagine the Impossibilities challenge! 

Since it was so hard to pick just 10, I will be featuring more of my faves on my Facebook Page over the next few days, so pop on over.
My blog co-hostesses are featuring their faves so head on over and check them out – it may be you!
Kari at Thistlewood Farm
Linda at It All Started With Paint
Karah at The Space Between
Andrea at The Cottage Market
Stacey at A Sort of Fairytale
Have you heard about the new Linky Followers?  It's a great way to keep track of your favorite blogs.  
Let me know you're following and I'll follow you right back!