What better way to decorate for Valentine's Day than by remembering our kids when they were sweet
(aka, never talked back and listened to whatever we said)!
My still sweet twins are 12 now but I saved some of their cutest shoes – from booties to ballet shoes.
They look adorable on the mantel!
An old window and scrapbook paper hearts could not be simpler to make.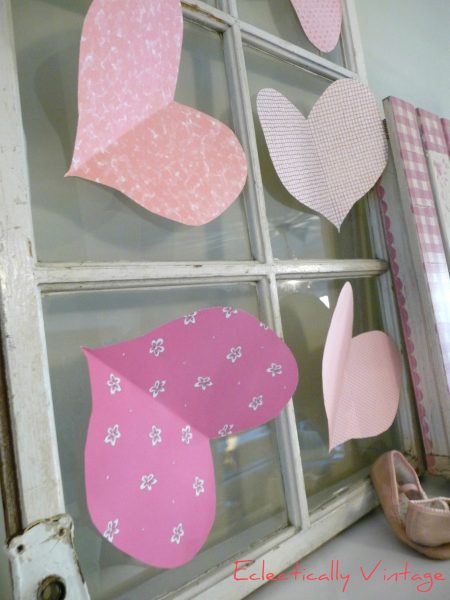 The girls all gussied up – now it's difficult to get them into a dress!  Love these jester booties.
They are long over the pink princess phase so it's nice to be able to be pink once again!
The checkered slat tabletop was missing the legs when I bought it – it used to hang as art in the girls nursery.
Crusty old backplates found during the renovation combine with the girls tarnished baby cups and spoons.
It's hard to believe these tiny red chairs used to seat the girls at their art table!
More shoes – this time their ladybug rain boots – sit by the hearth (I've always wanted to use the word hearth)!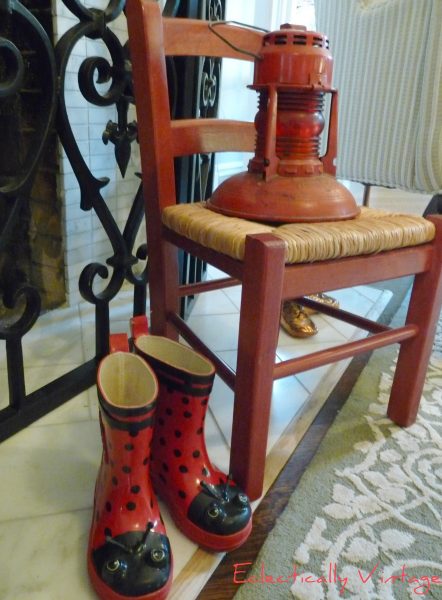 The key to our hearts (ugh, I'm getting all Valentine's Day corny)!!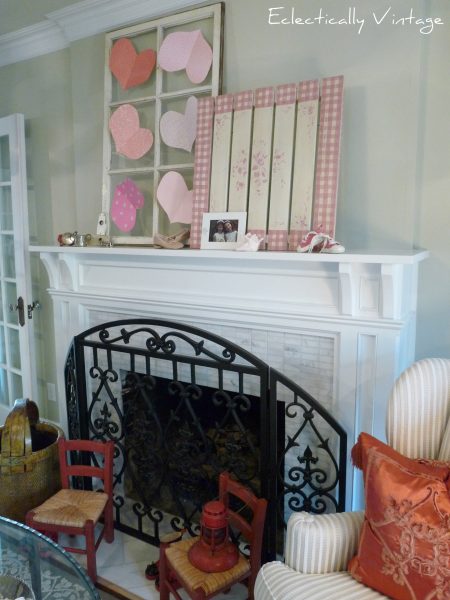 Planning a big love fest party for the girls and their fave peeps.
Can't wait to share the fun and frivolity with you soon.
Don't forget to join us on January 31 for our big blog hop link party – Imagine the Impossibilities Challenge.