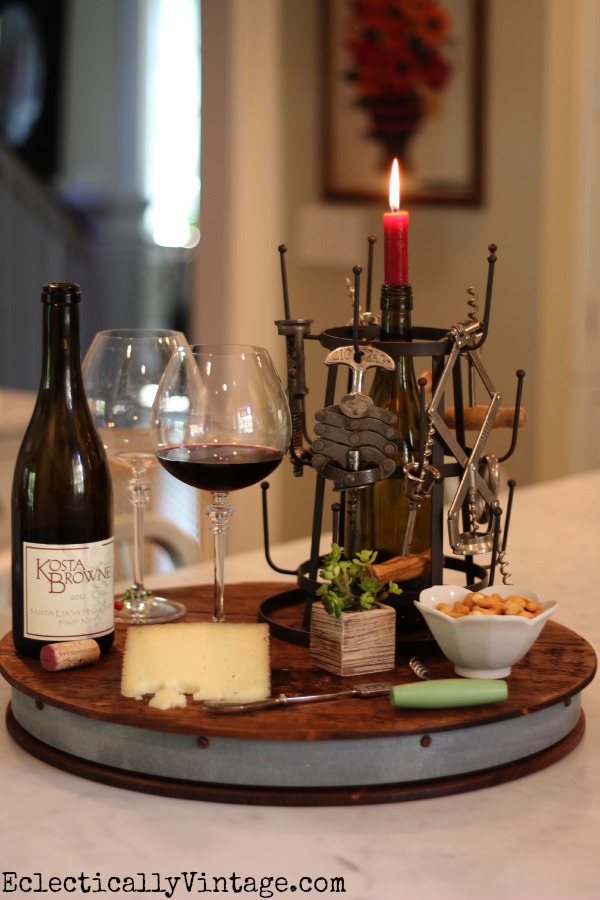 To know me is to know I love wine.
I also love having people over and the less stress the better so I usually opt for a simple spread of cheeses, dips and nuts (easy on the hostess with the mostest – that would be me).
So when I spotted this rustic, reclaimed wood topped lazy susan at Uncommon Goods, it was love at appetizer serving sight (it's food safe too).
Susan has been practicing her dance moves for weeks and she's got moves like Jagger …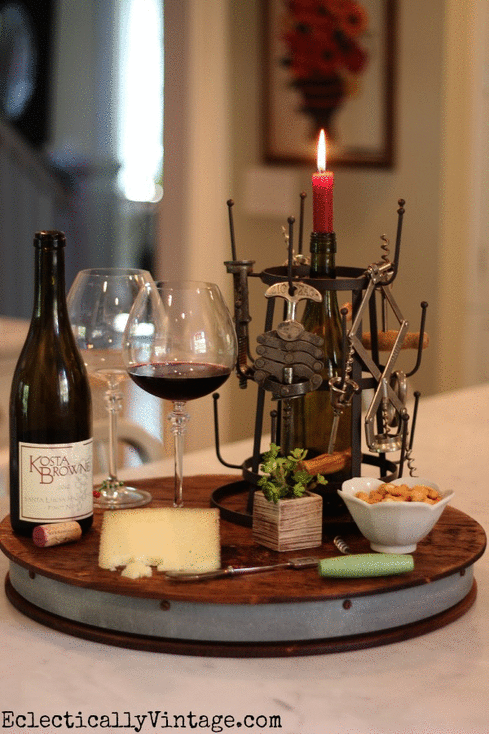 Uncommon Goods has the most unique, eclectic assortment of this and that's that we didn't know we couldn't live without!  In fact, half of what they sell is handmade – I love that!
What I love most about them is their commitment to provide a platform for artists to shine (they even open up design challenges to everyone so new talent can be discovered).  Their Better to Give program donates money to worthy causes around the world too and for every thing we buy, they donate $1 to one of the many charities that they support.
She's ready for her close up  – I love the reclaimed wood and it's food safe too.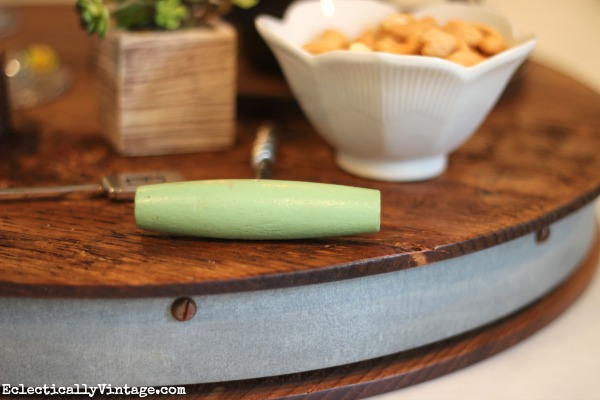 Now that I've put Susan through her rigorous dance moves, she plans on taking her show on the road.
I just hope she still let's me put cheese on her.
Check out Uncommon Goods for some very uncommon goods including my favorite wine and dine products and personalized gifts – and you can even vote for your favorite products for them to sell next here.