If you're a fan of small, family-owned American companies, you're going to love the story behind JK Adams. My friend Sarah's uncle, Malcolm Cooper, is the second-generation owner of JK Adams in Dorset, Vermont and I have been dying to visit the charming little town during fall foliage season and get a behind the scenes tour of their factory. I love that they guarantee their hand-crafted wood pieces for life because as they say, "disposable is not in our vocabulary." In these uncertain times and with so many companies forced to close, I am so impressed that this innovative company was able to quickly do a 180 degree pivot to make sure their company remains open and their employees continue to work (JK Adams PPE).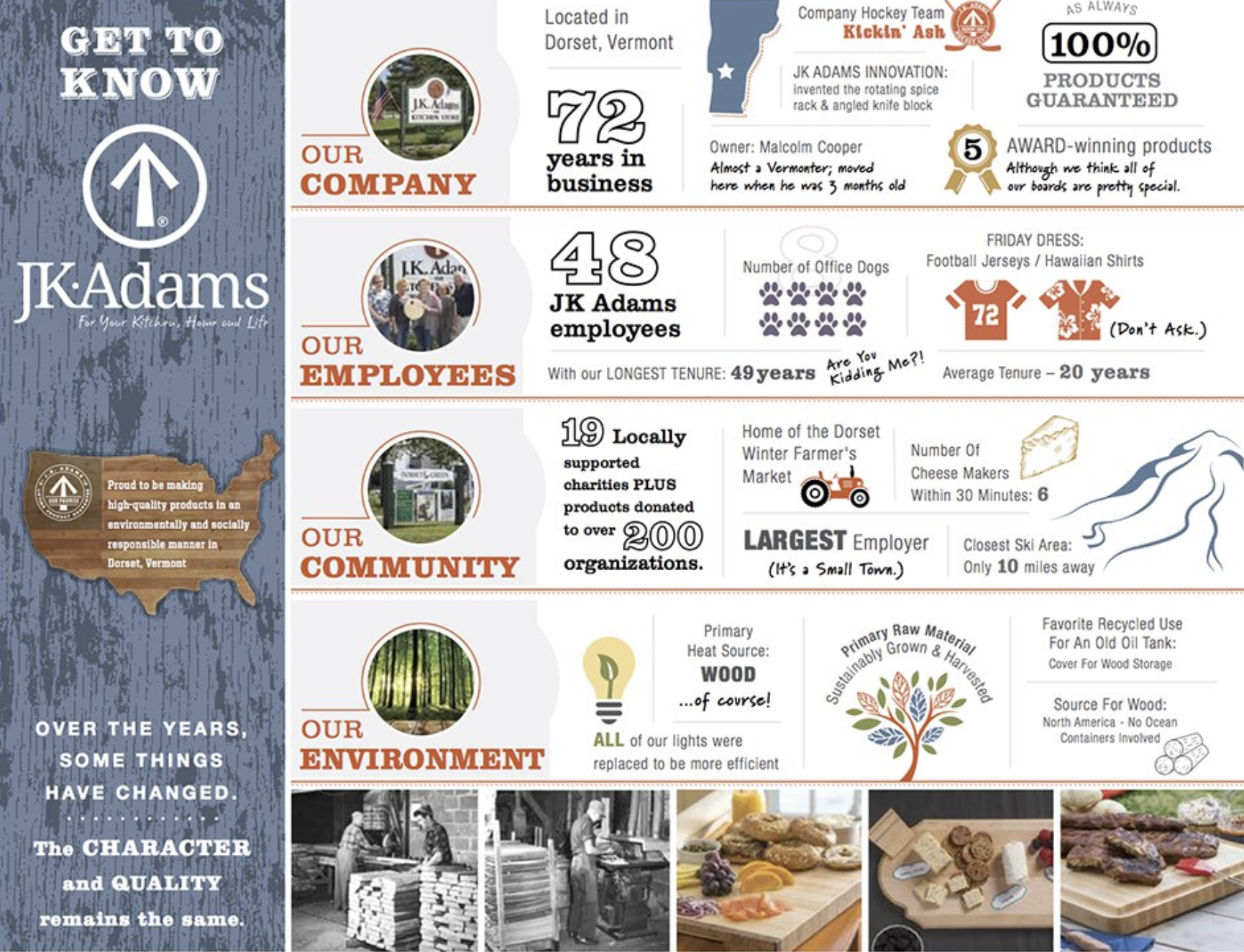 Fun Fact: JK Adams invented the many kitchen items we take for granted including the angled knife storage rack, in-drawer knife storage, rotating spice rack, modular wine storage rack and even the pistachio pedestal (for those who have everything)!
JK Adams now focuses solely on producing personal protective equipment (PPE). They are manufacturing full face shields that will initially be given at NO COST to any New England regional hospital or medical center who submits a request! My friend is an ER doctor and before I realized JK Adams was making these shields, a few friends and I chipped in to buy her some shields and they cost almost three times as much as the masks made by JK Adams!
Although JK Adams is focusing primarily on making PPE, they will continue to sell their in stock products through their website. I have and love the Slate Lazy Susan and Maple Butterly Serving Board (the sloped handles make it easy to pick up) which are perfect for serving charcuterie and snacks (because cooking every single meal is getting old)! Even though we are social distancing, I still love taking the time to set a pretty table for my family.
I've been making a conscious effort to buy American made whenever possible. It's easy to jump online and find cheaper imitations but if you do your homework, you'll find these inferior knock offs are usually made in China. I'm focused on buying less but better quality products.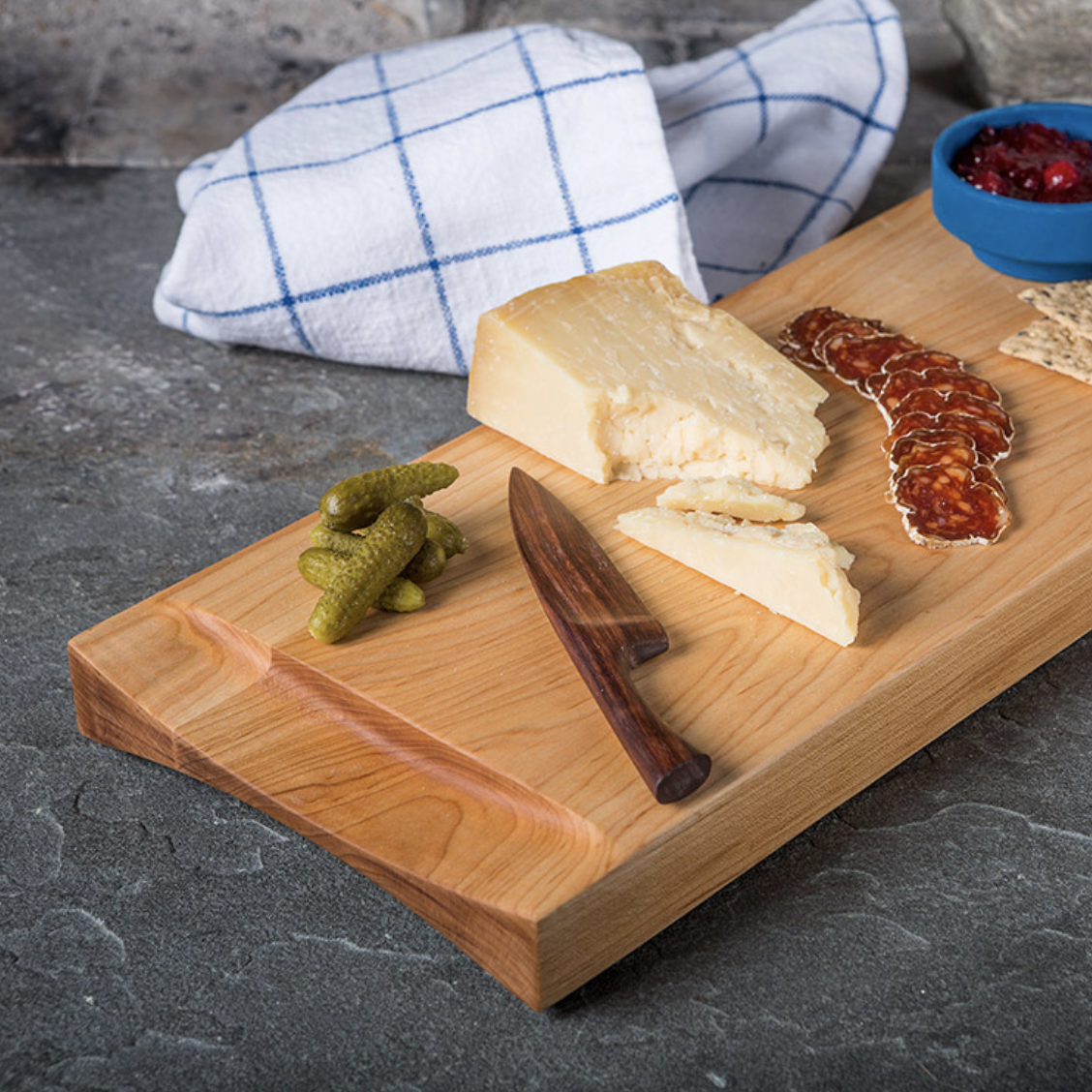 JK Adams isn't just wood. They have a beautiful selection of mixing bowls (I love this fox mixing bowl), measuring cups, baking pans, aprons and even Vermont cheese and meats, spices and rubs, jams and jellies and even great gift sets.
If you want to know more about the story and mission behind JK Adams, this short video is a must see.
I hope you enjoyed learning more about JK Adams and if your town is in need of face shields for your front line workers you can find out more information here: PPE Face Shields.