Make a Peeps Wreath that Lasts for Years!
Make this adorable DIY Peep wreath for Easter! I'll show you how to use these marshmallow treats to make the perfect spring decoration. It all started one year ago today with my Peeps wreath …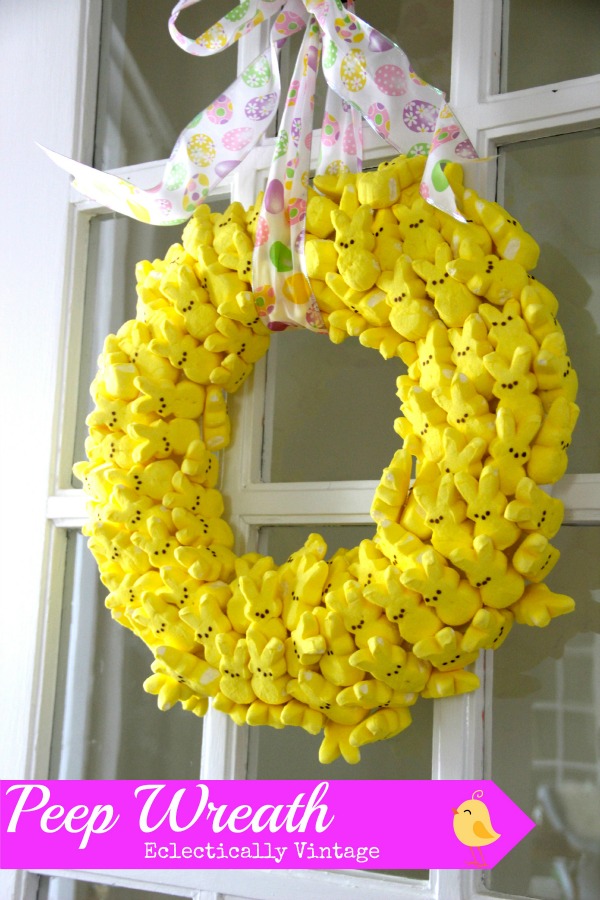 Did you hear of that teacher who left a Twinkie on the classroom windowsill for years …
and it didn't rot, go bad, spoil or fall apart!
No, it weathered the test of time and remained unchanged through many mid terms, science experiments and proms.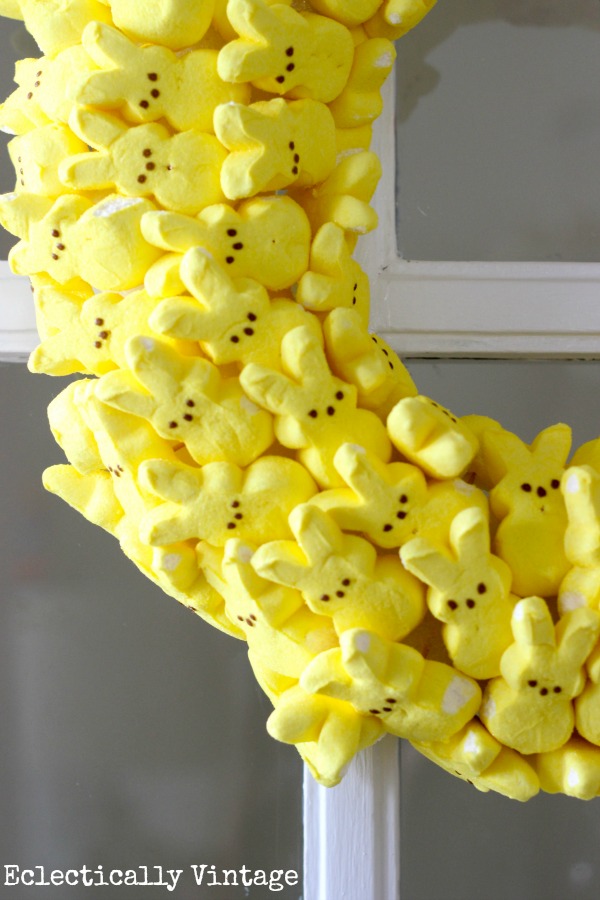 I cringe to think of all of the preservative filled Twinkies (and Chocodiles) I happily consumed as a kid (and adult!).
Hey, I've got a sweet tooth and never met a Ho-Ho, Little Debbie or Hostess cupcake I didn't like.
But I draw the lines at eating Peeps.  I don't like marshmallows.
During campouts, I would toss my marshmallows and graham crackers in the bushes and just eat the squares of Hershey's chocolate.  It's amazing I wasn't attacked by a roving grizzly!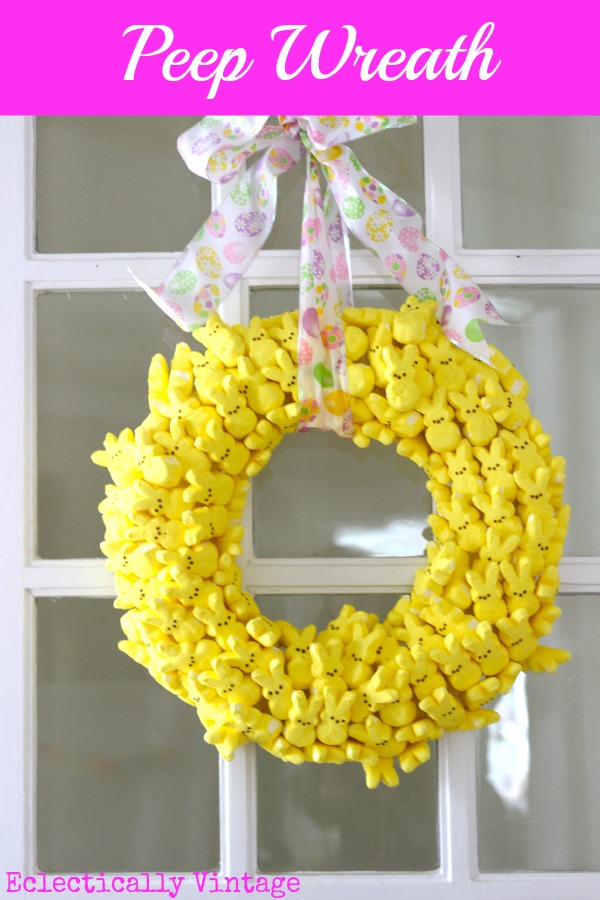 Since I don't eat Peeps, it was easy for me to whip up this wreath without even being temped to take a bite.
I made this Peep wreath last year.
She's stood the test of time and is holding up remarkably well for having been stuffed inside a plastic garbage  bag in my dark and dreary basement.
Preservatives – they're a good thing.
See how I made the Peeps Wreath here.
P.S. Have you ever had a Chocodile?
Check out more of my (preservative free) projects & crafts here.