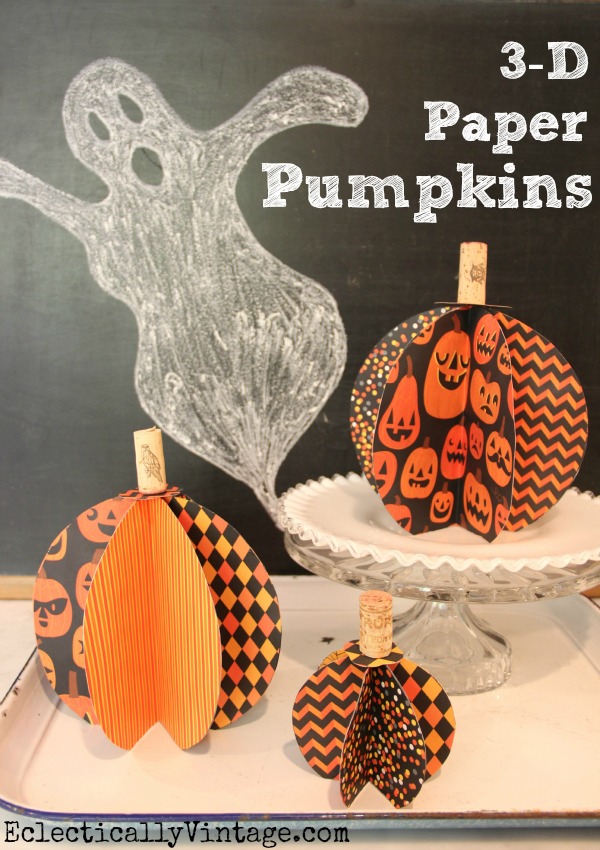 You know I'm a sucker for fall …
I've got my vintage fall decorations decking my house, my ugly plastic pumpkins turned music sheet planters on my steps and my old toolbox centerpiece smack dab in the middle of my table.
My girls love 3D movies …
arrows and rocks flying towards us in the theatre.
Distracting when I'm trying to munch on my extra-buttered tub of popcorn.
My girls love these fun 3D pumpkins just as much (although you won't be ducking and dodging these).
Make It:  3-D Paper Pumpkin
1) Cut 6 equally sized circles (whatever size you like) from different pieces of your favorite heavy weight paper – I used Martha Stewart Crafts Paper Pad Halloween Masquerade.  How fun is that chevron pattern!
Note:  I used the top of a round vase to trace my circles
2) Fold each circle in half with the design on the inside fold
Note:  my paper was double sided so I made sure to fold my favorite design facing in – you can use single sided paper too
3) Use craft glue to adhere one side of each circle half to the next until all 6 pieces are connected
4) Fold the circles flat and cut a small piece from the bottom of the pumpkin so that it can sit flat on the table
Note:  If necessary, trim any overhanging pieces of paper from the circles
5) Make the stems by cutting random paper shapes then gluing on corks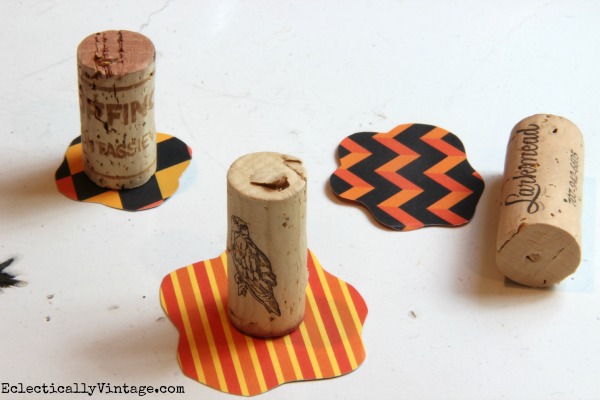 6) Glue the cork topped piece of paper onto the pumpkin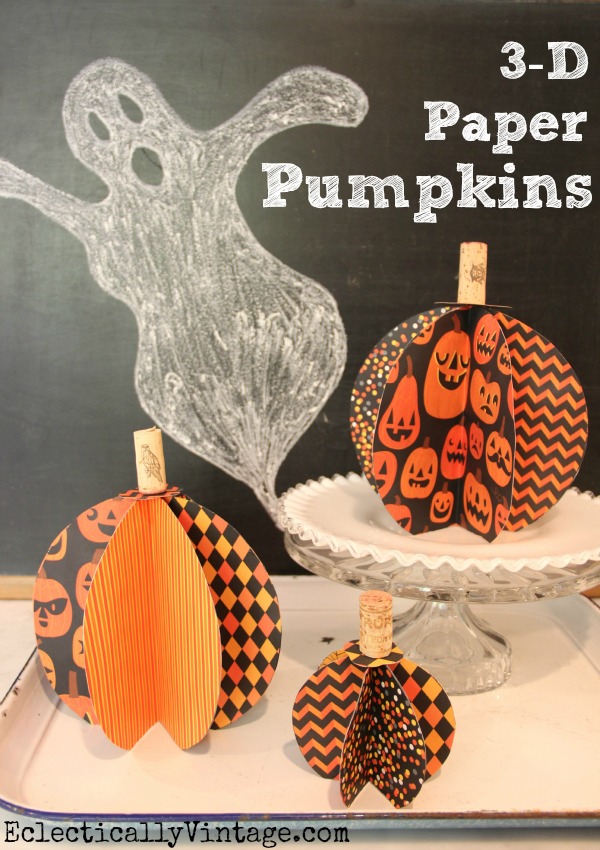 Of course I'll be decorating my house in full Halloween mode soon so stay tuned … if you dare.
Love pumpkins?
Check out my lace pumpkin …
Thanks for booing me Martha!  Thrilled to be part of 12 Months of Martha – where I create something fabulous every month from a mystery box from my BFF, Martha.