It started off like any other estate sale.  Some great vintage finds included a small globe bank (you know I collect globes, among other things!), some more fab mason jars with zinc lids, a small galvanized tub with handle and an old wire bin.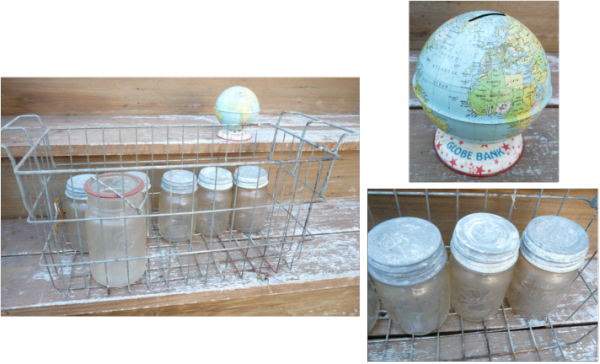 More mason jars with zinc lids, wire basket and vintage globe bank
Just another ordinary day – until I turned the corner into the back room.  Were my eyes deceiving me – an indoor in-ground pool!  Surrounded by a bar, fireplace and old wooden totems – there were probably some serious key parties back in the day!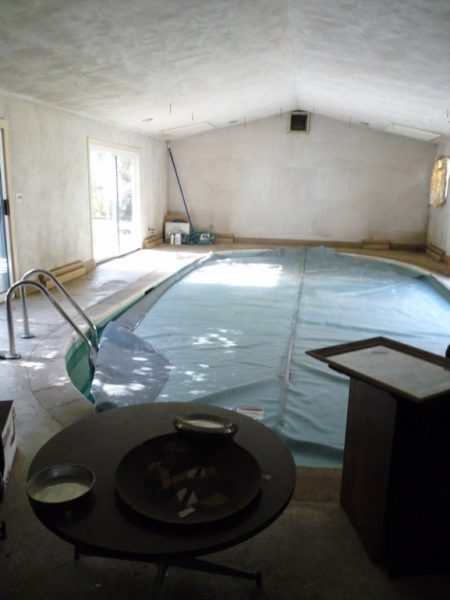 A Grotto in the 'burbs!
This probably explains the strange thing I found in the bedroom – "The Super Kegal".  A cross between a medieval torture device and a Suzanne Somers Thigh Master, it's something every gal needs.  I vehemently deny purchasing this thing – pics only!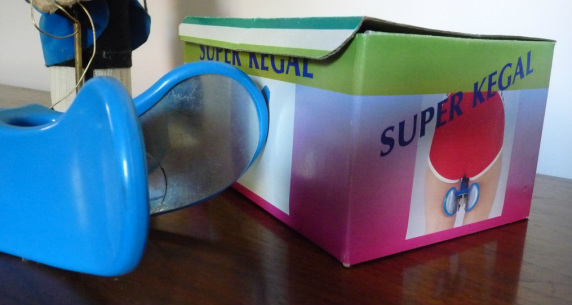 The Super Kegal!
Now you see why I can't stay away from these sales!
Linking here:
Homemaker on a Dime
Get Outta My Head Please 
Passionately Perfect