My Mudroom – Drop it & Shut the Door!
It's the first snow day of the year and it made me realize how much I love my mudroom.  Muddy boots, wet coats, soggy socks – they're no match for me anymore!  Just drop them all behind in the mudroom and shut the pocket door!
When we bought the house, there was no mudroom.  We bumped the house out a bit and added this small room in the back.  It's worth it's weight in gold!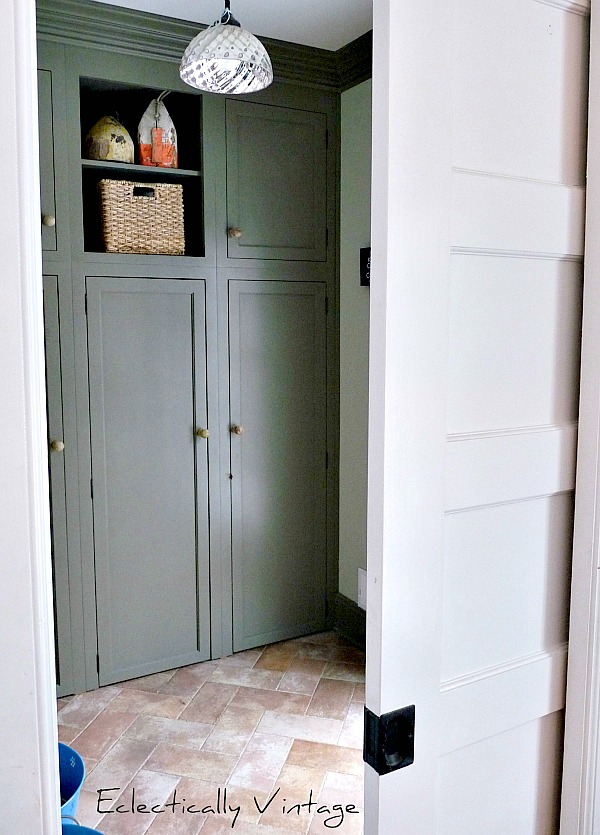 Instead of open shelving, I opted for built in cabinets with 3 closets for hiding the clutter of coats.  I love white woodwork and trim but went darker in here. The color looks rich and helps hide the scuffs from the kids flinging their shoes around.  I painted the trim and door the same color to blend in this small space.
A vinyl decal (found at Target) adds a little fun.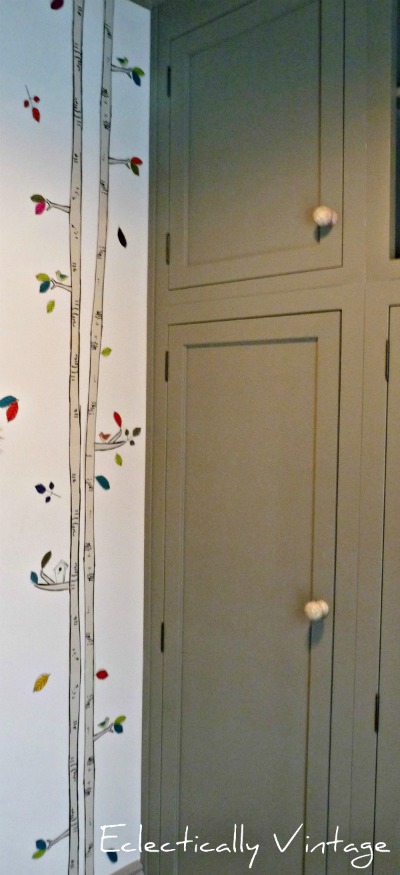 A double pole in the middle closet can hold 2 rows of kids coats.  Inside one closet, I hung sweater and shoe organizers.  In winter, the compartments hold gloves and hats but in summer the beach towels move in.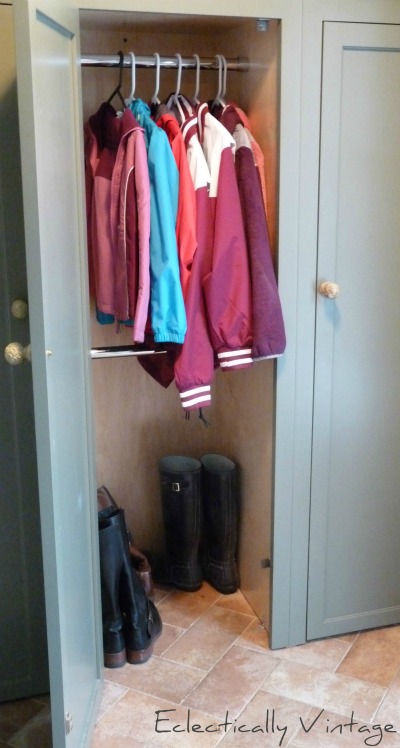 A heavy iron coat rack from Pottery Barn hangs on the wall making it simple (no excuses) for the kids to hang up their coats – no more nagging from mom (about coats anyway)!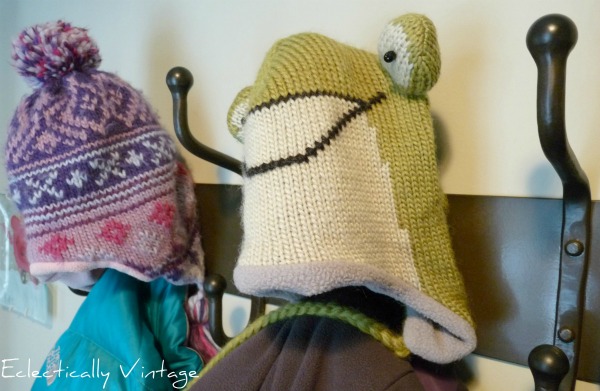 A bit of open shelving helps break up the expanse of dark cabinetry and is a place to show off old wooden buoys and a basket which holds more "stuff"!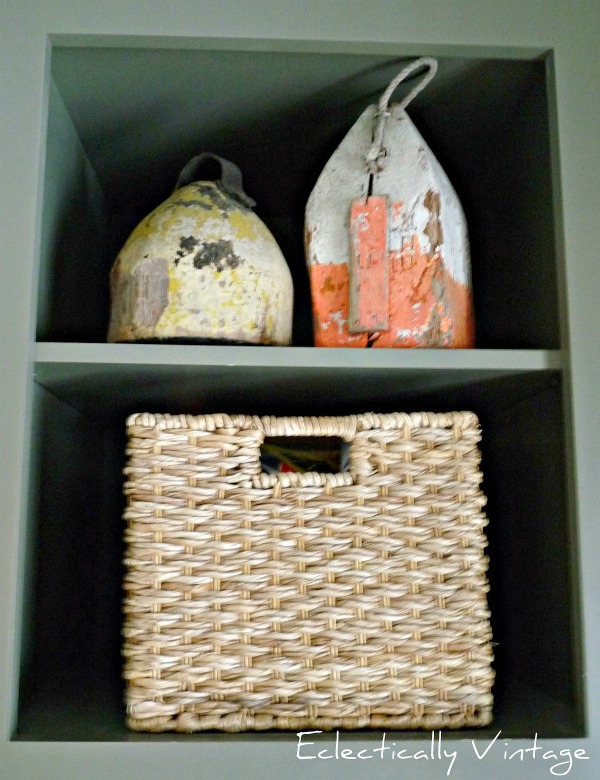 Love the Martha Stewart mercury glass light!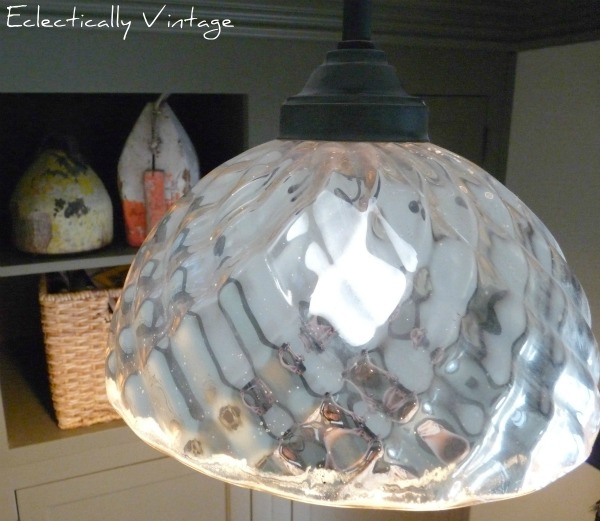 Keys hang from an antique doorknob backplate attached to an old piece of wood found at a flea market years ago.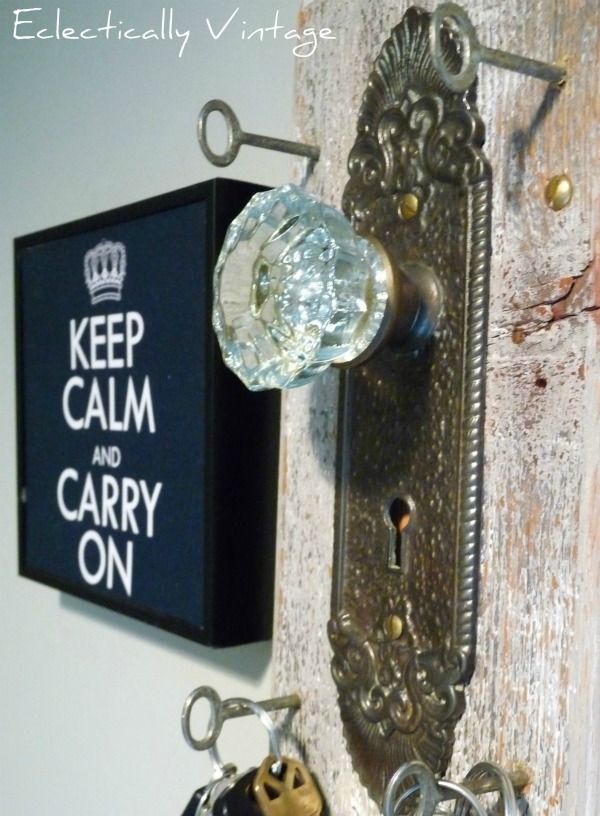 An old metal milk can holds our stash of umbrellas.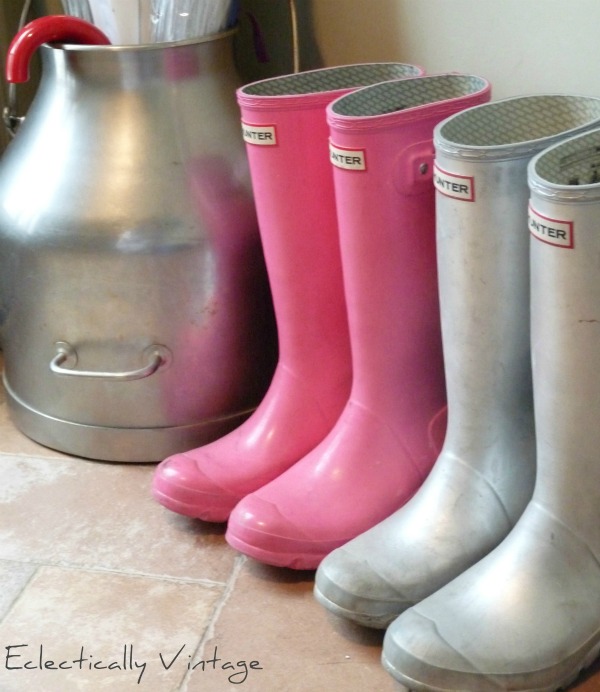 Metal bins found at a Target after Christmas sale hold stinky shoes.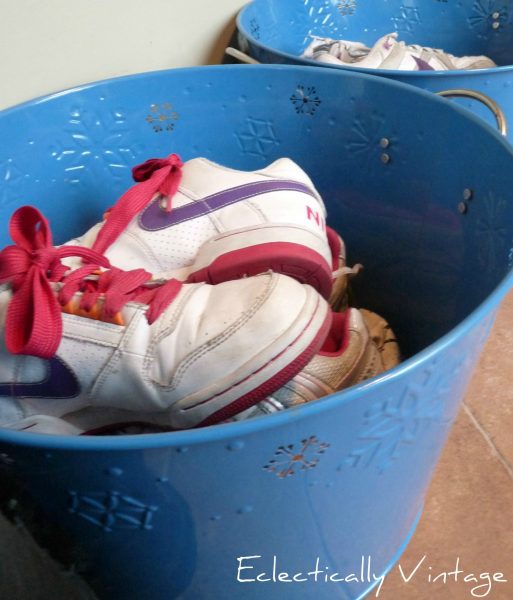 Loved the color but not the square shape of the ceramic floor tiles so I had my tile guy cut them in half and lay them in a herringbone pattern.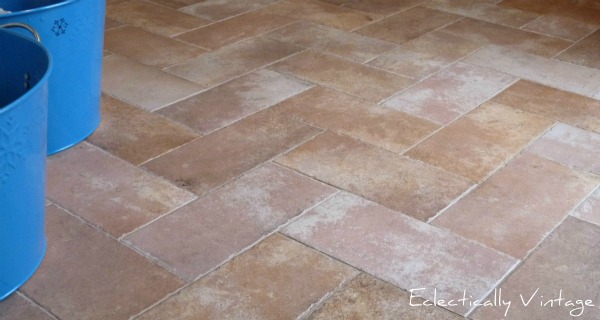 Found these great knobs at Anthropologie.