How to Make Your Own Jewelry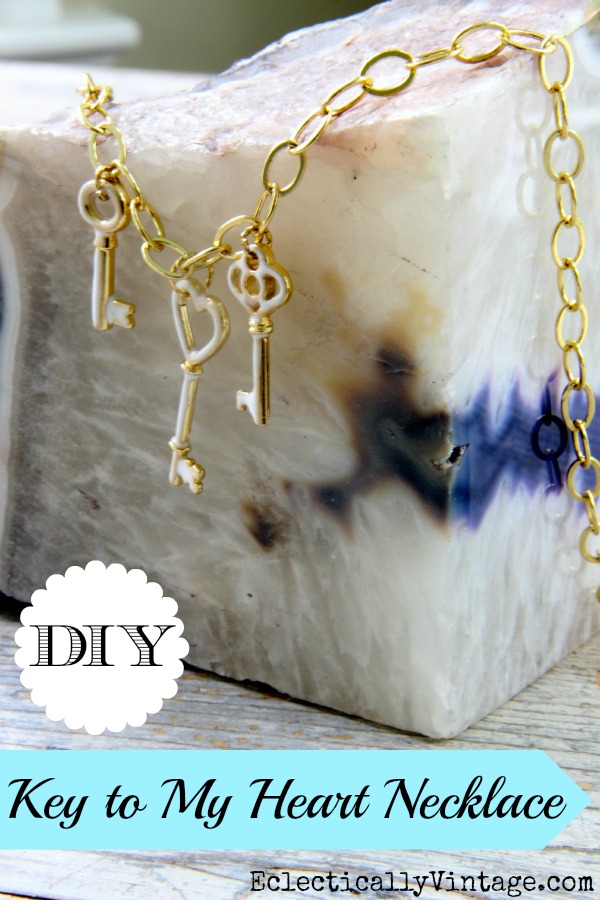 It's jewelry making 101 time.
I've already filled you in on the fact that my BFF is Martha Stewart.
So I was a little stunned that she hadn't picked up the phone to tell me she also makes a line of DIY jewelry.
Instead, she packed up a box full of jewelry making goodness and mailed it to me – thanks Martha!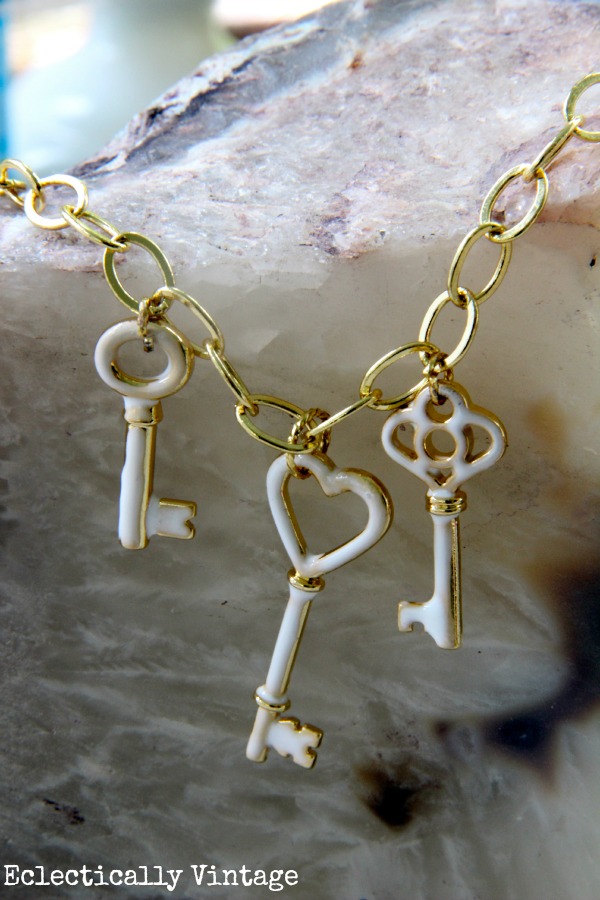 Every girl needs a bit of bling for summer and you know every Jersey girl likes gold.
So I made a key to my heart necklace … the big key for my hubby and the smaller keys for my twin girls.
DIY Key to My Heart Necklace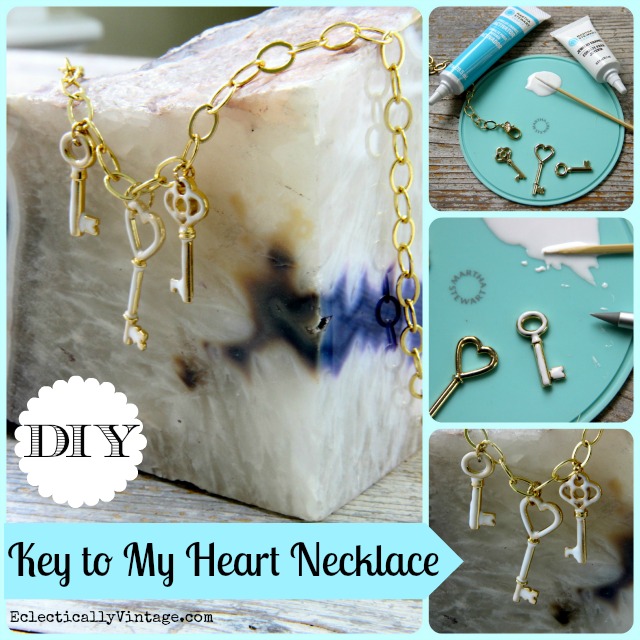 Supplies – Martha Stewart Crafts (everything can be found at Michael's)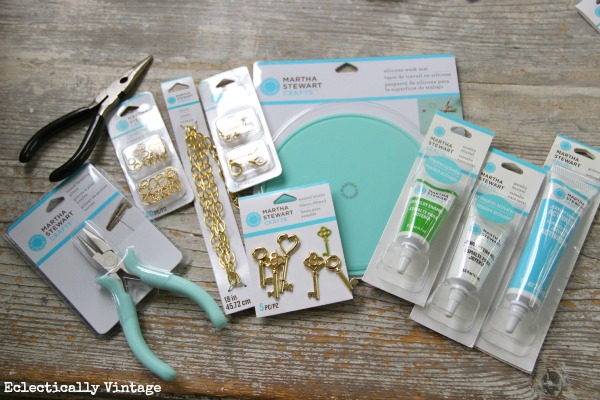 1) Mix 1 part jewelry enamel with 2 parts jewelry enamel activator onto silicone mat and mix together with a toothpick
Note:  For an sheer finish – use enamel right after mixing.  For an opaque finish (which is what I did), let enamel sit for 2-3 hours before using.
2) Clean charms and lobster clasp with rubbing alcohol to get rid of any dust
3) Lay keys and lobster clasp on silicone mat and apply white enamel with a toothpick (less is more).
(I wondered about the need for the silicone mat – but it's the perfect non-stick, easy to clean surface).
Note:  Use silicone tip brush to remove any enamel that drips down the sides.
4) Let dry according to package directions (mine took about 2 days)
5) Add key charms to chain with jump rings using jewelry pliers to open & re-close rings
6) When everyone asks you where you bought your beautiful, one of a kind necklace, smile and say, "I made it"!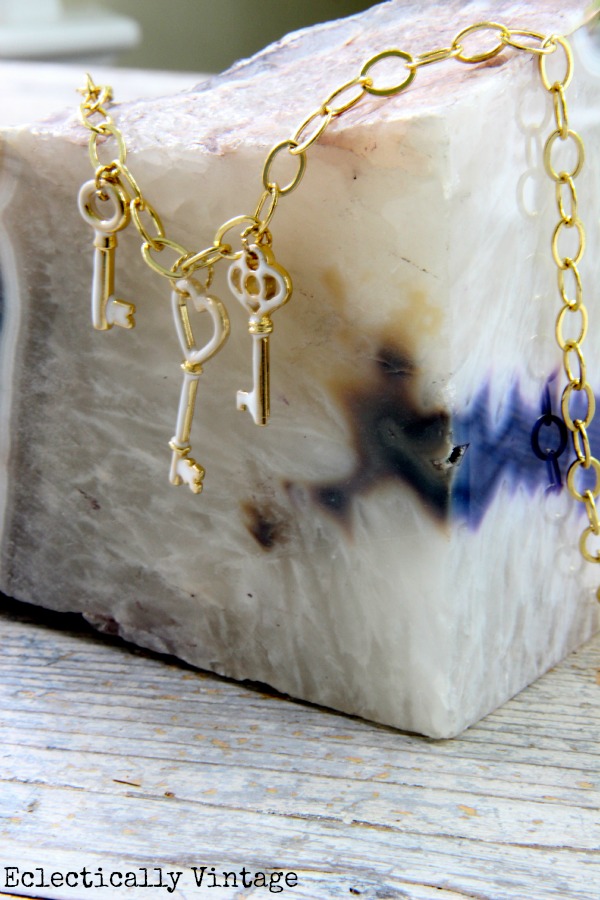 Thrilled to be part of 12 Months of Martha – where I create something fabulous every month.
My 12 Months of Martha Projects
January – Valentine Table
February – Peter Cottontail Silhouette
March – DIY Paisley Plate Wall
April – 3-D Butterfly Art