Need a unique handmade gifts?
Here are three amazing gifts any vintage lover would love!
Gift 1  – Homemade Bath Salts in Vintage Mason Jar & Vintage Stamped Silver Spoon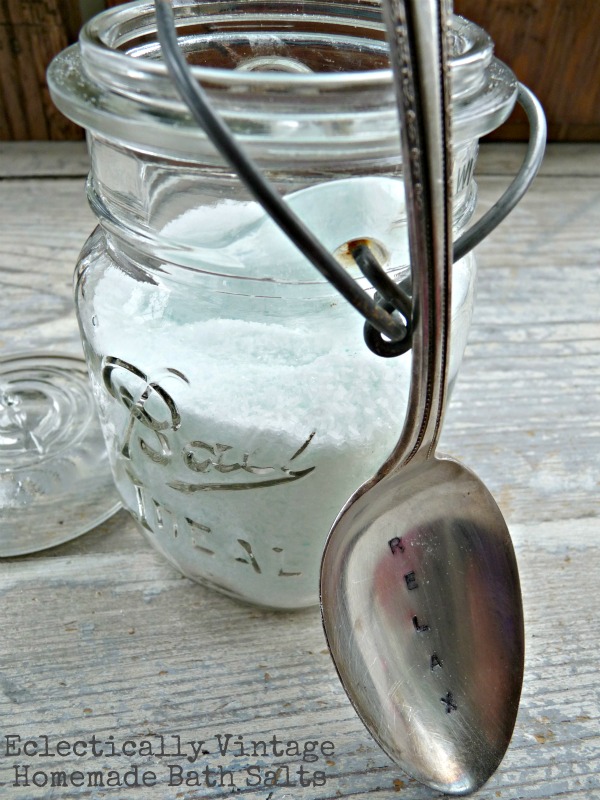 Love these old silver spoons and had fun stamping them with just the right words.
Bath Salts Recipe:
* 6 parts coarse sea or kosher salt (I used kosher)
* 3 parts epsom salts
* 1 part baking soda
* drops of essential oil til you get desired scent (I used lavender)
* food coloring (optional – I used green because that's what I had on hand)
* Mix to combine in a big bowl – pour in cute container and give!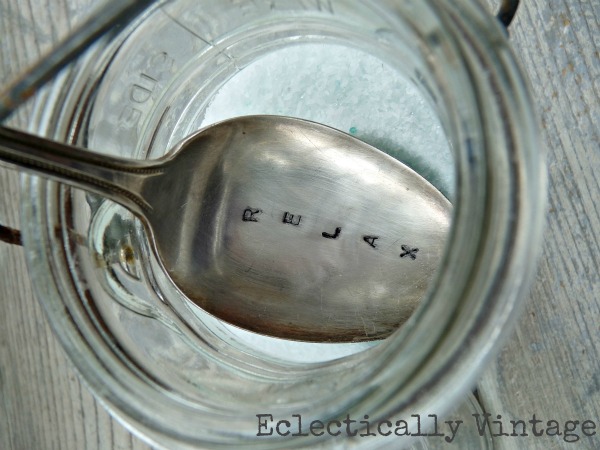 Gift 2:  Stamped Vintage Spoons 
See how I show you how to make your own stamped vintage silver.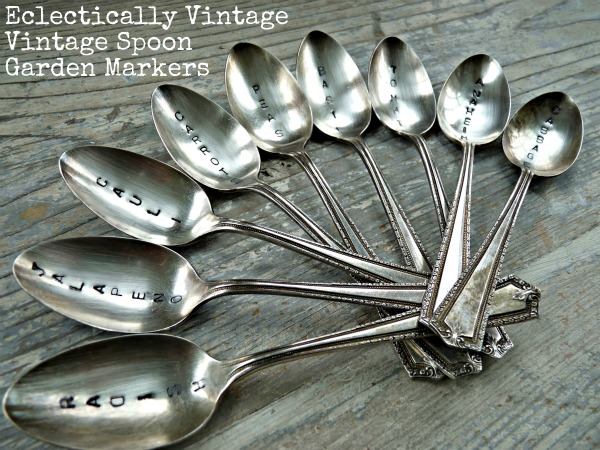 Cocktail lovers rejoice!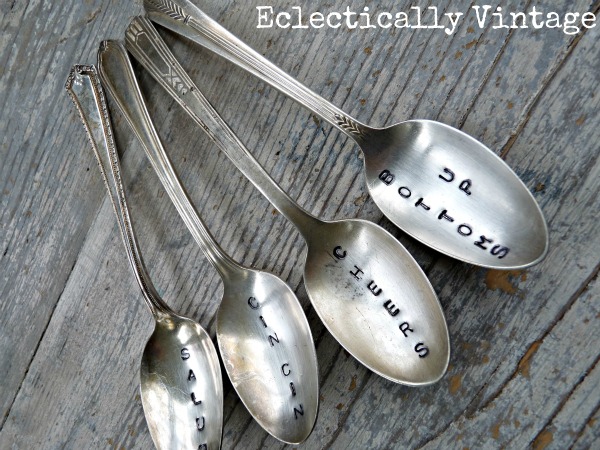 Gift 3:  Vintage Silver Plate Platter Chalkboards
I even started them off with a fun quote!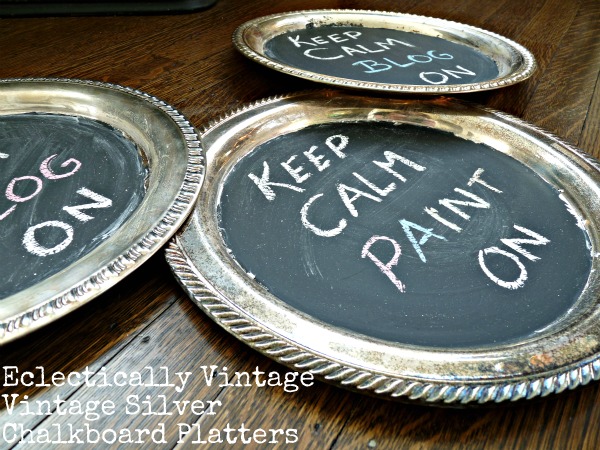 Learn how to stamp your own silver.
First items for sale are custom engraved vintage spoons/forks/knives.
Need some more simple gift ideas?  Check out all of My Projects.