Sometimes Imperfect is Pure Perfection
 Chipped, worn, tarnished, and scratched –
think of it as adding character and personality and forget about polishing or repainting.
Here's to embracing our imperfections!
Very worn silver ice bucket – I'll take it.
Does my rusty old fan work – who knows since I'm scared to plug it in – images of fingers flying!
Sit at your own risk — but it's the perfect plant stand.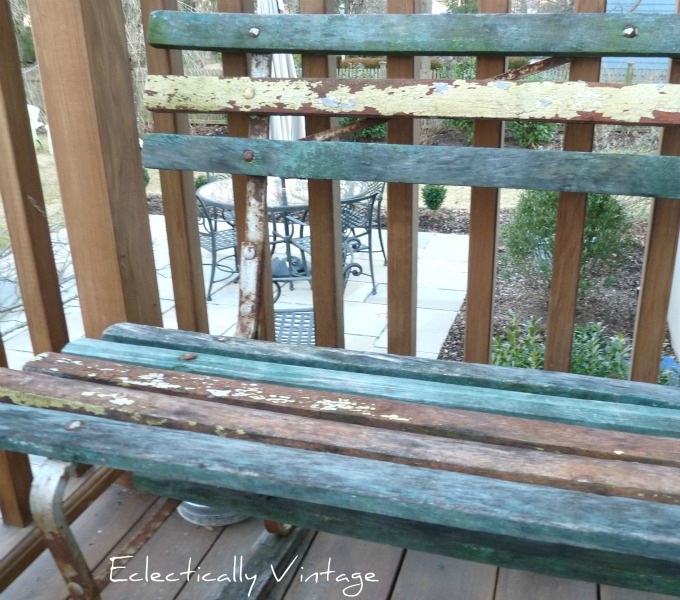 Worn antique spoons
Chipped paint doesn't make me love this landscape any less.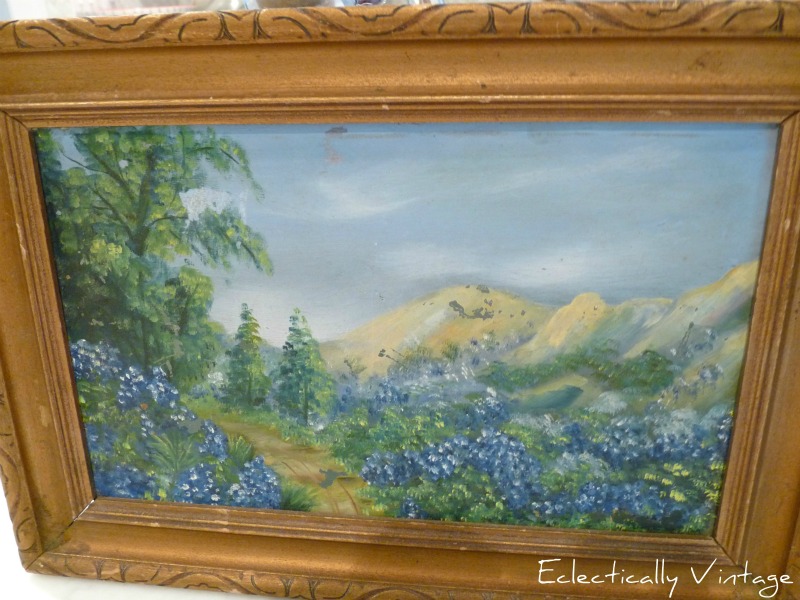 When I spotted this cobweb ridden typewriter table in the garage at an estate sale, it said, "Kelly, save me!", so I did!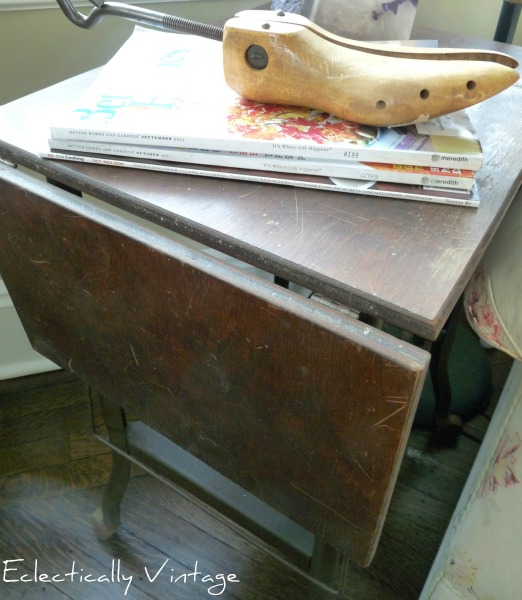 Glad I rescued this horse from the glue factory!
The original hardware holes add charm to this mirror.
The Rico Suave of gnomes, this little guy spices up my garden.
So when you spot a broken down and battered treasure, look past the lack of makeup and perfume
and you'll find it's perfectly perfect just the way it is.
I don't want you to miss out on my witty (in my own mind) posts so I hope you'll consider following me either through 
Facebook
, Google Friend Connect, RSS Feed, Email, 
Pinterest
 or the new Linky Follower (see top of sidebar for options).
Linking here:Monday
I'll be joining 
The Nester
 to flaunt my imperfections!