Exceptionally Eclectic – Memory Map Dresser
We've all seen maps on furniture but this dresser from Karah at 
The Space Between
 takes it one step further by adding the names of all the places she wants to remember – Maine, Iowa, California and now Curacao!  That girl sure does get around!
Did I mention that Karah lives on the Caribbean island of Curacao!!  How lucky is she?!  She's probably sipping a Mai Tai in her bikini right now, relaxing on the beach and laughing at the rest of us main landers!
Anyway, before I become completely delirious with jealously and buy a plane ticket and show up on Karah's doorstep, let's get back to the dresser!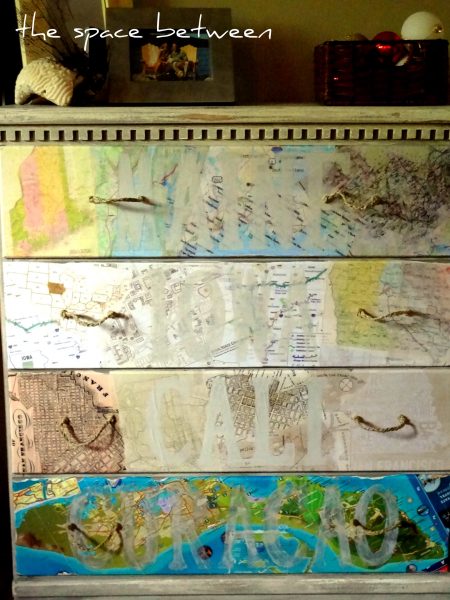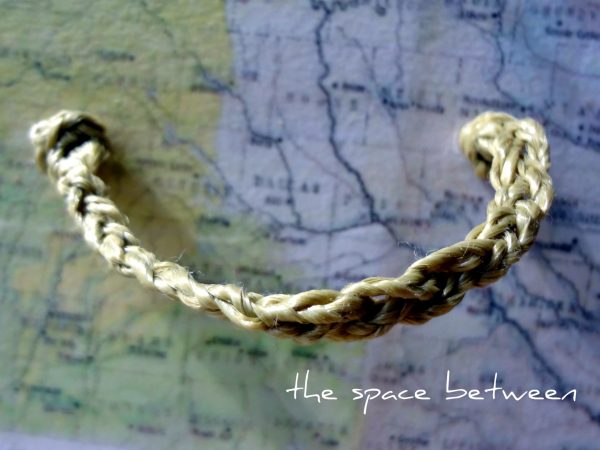 Karah actually made the stencils out of cereal boxes (you go girl) then dry brushed the names of the places she's been and wants to remember.  She even tied each twine drawer pull with her own two hands (probably between sips of her Mai Tai)!   Click 
here 
to see how she did it.So go check out 
The Space Between
 to see how life is lived stylishly in the Caribbean!