Found this old wooden stepstool today at the thrift store.  So much paint splattered character (my girls think it may have belonged to Jackson Pollack!) and will look great as a side table or plant stand – inside or out.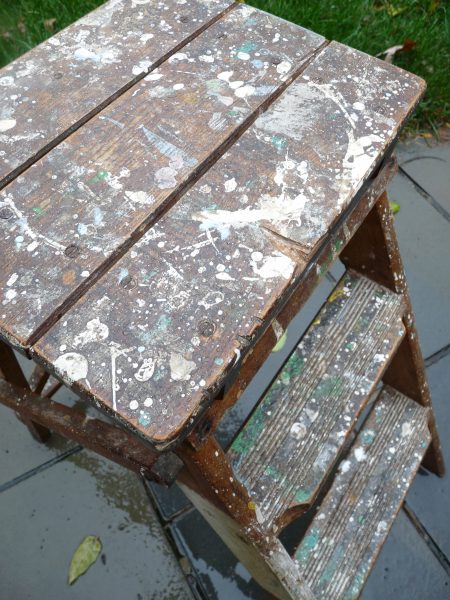 They say one man's trash is another man's treasure – but seriously!!??  Check out my strange finds (no, I did not buy these!).
I do love a good gnome and he's a real ladies man with those piercing blue eyes!  I managed to resist his charms and kept on walking.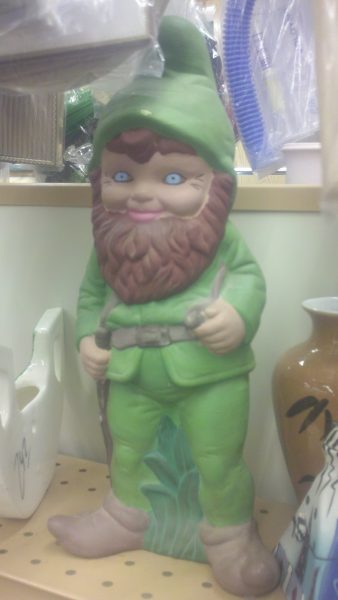 Huh?  Do It Now napkin holder!  I guess setting the table is a matter of urgency for some people.