Calling all color lovers! Today's Eclectic Home Tour of Effortless Style Interiors is bold, bright and fun! This gal knows how to mix color and pattern for a one of a kind home!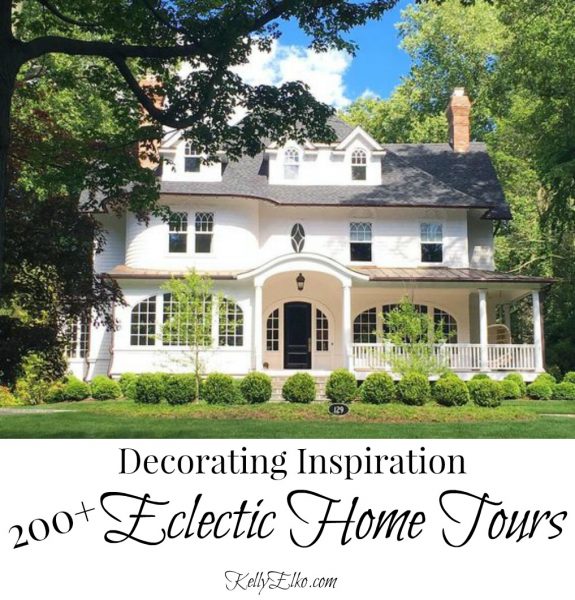 Camila of Effortless Style Interiors shows no fear when decorating her home and I love that she isn't afraid to show off her own unique personality.
Says Camila, "A room should be an effortless reflection of who you are. It shouldn't look like a page out of a catalog or the set from your favorite TV show. Your friends and family should be able to walk into your space and immediately feel comfortable because it reminds them of you.
"
The brick was painted white and new tile was laid on the hearth. Camila couldn't settle for boring white grout so she painted it a vibrant orange.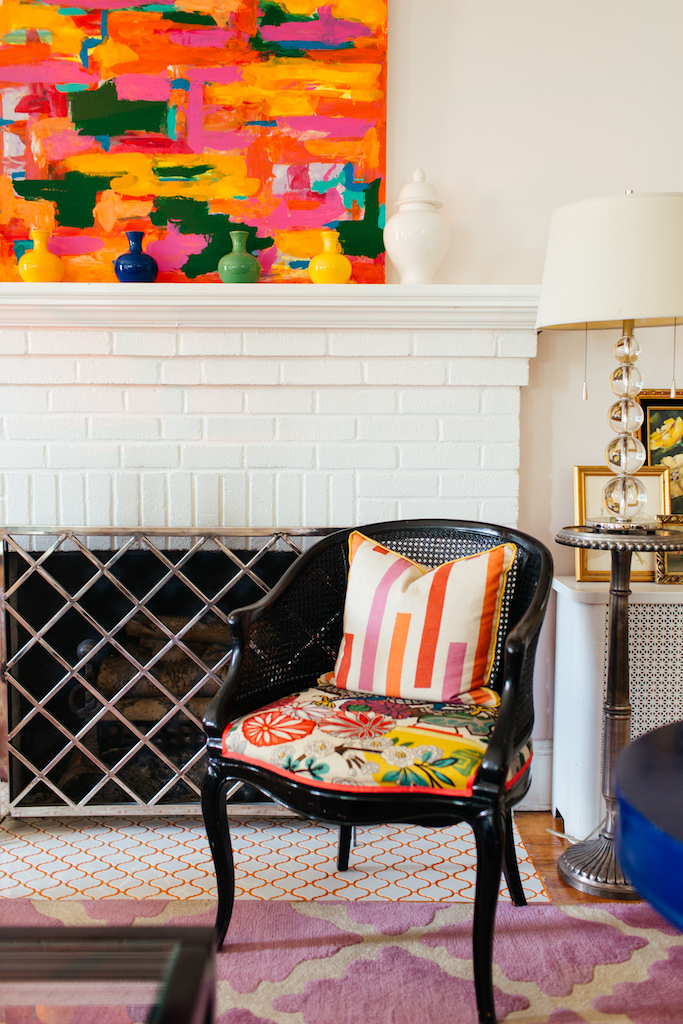 A pair of vintage chairs get a colorful makeover.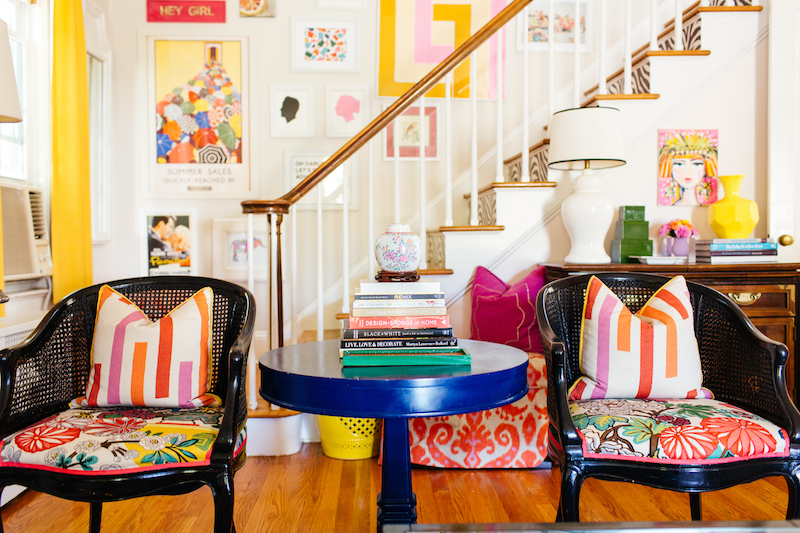 One person't trash was Camila's treasure when she scored this vintage cabinet at a neighbor's curb!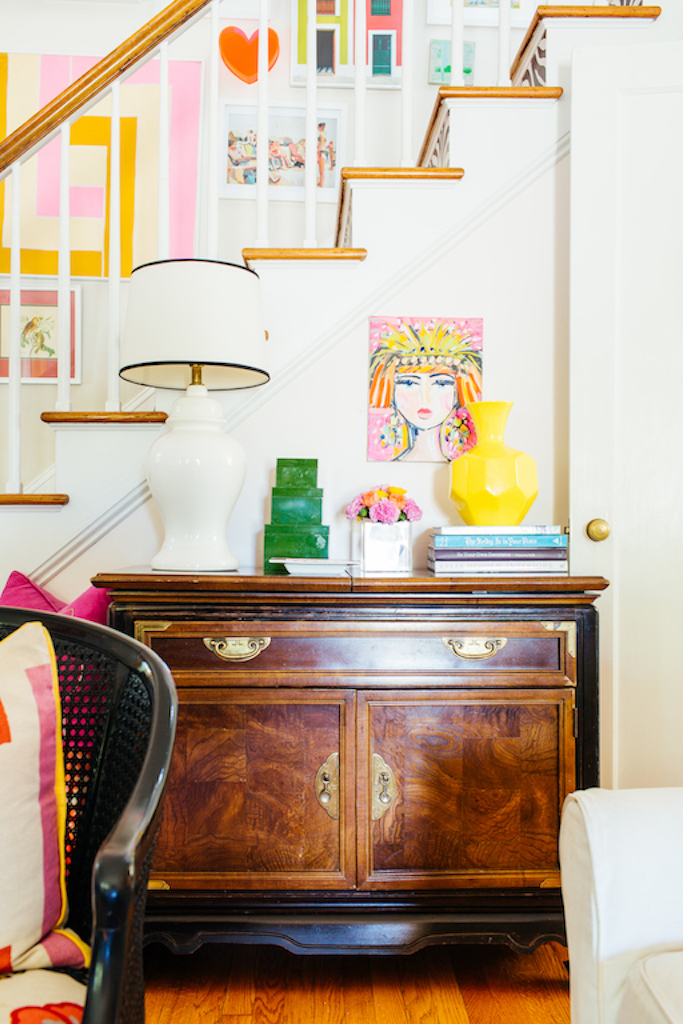 Quirky touches like this vintage elephant stool are great conversation pieces.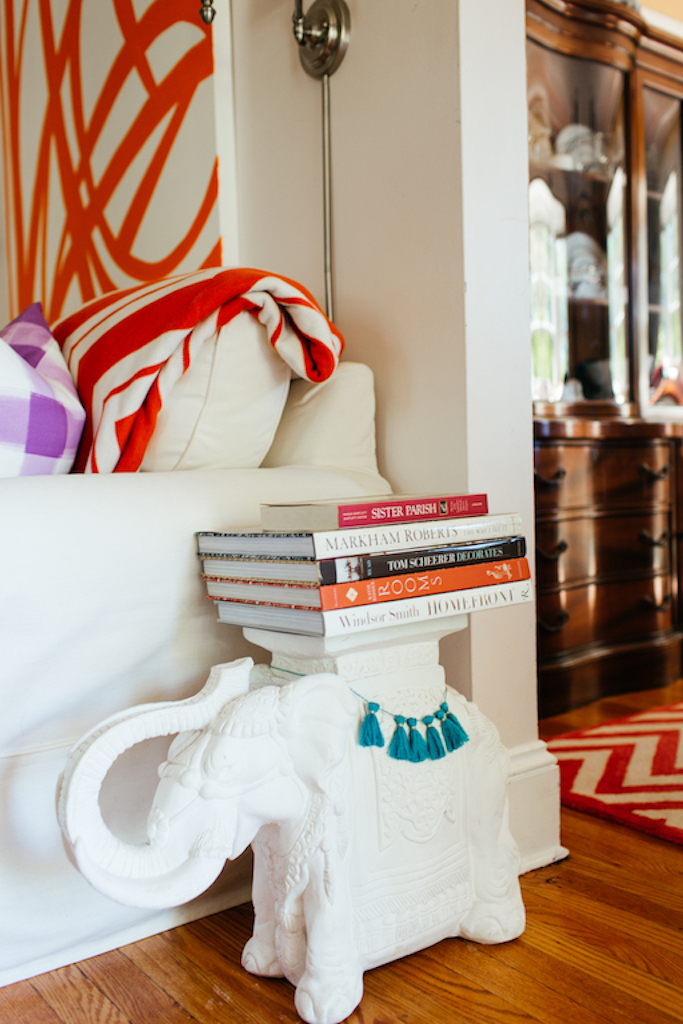 The sunroom turned into a light and bright home office.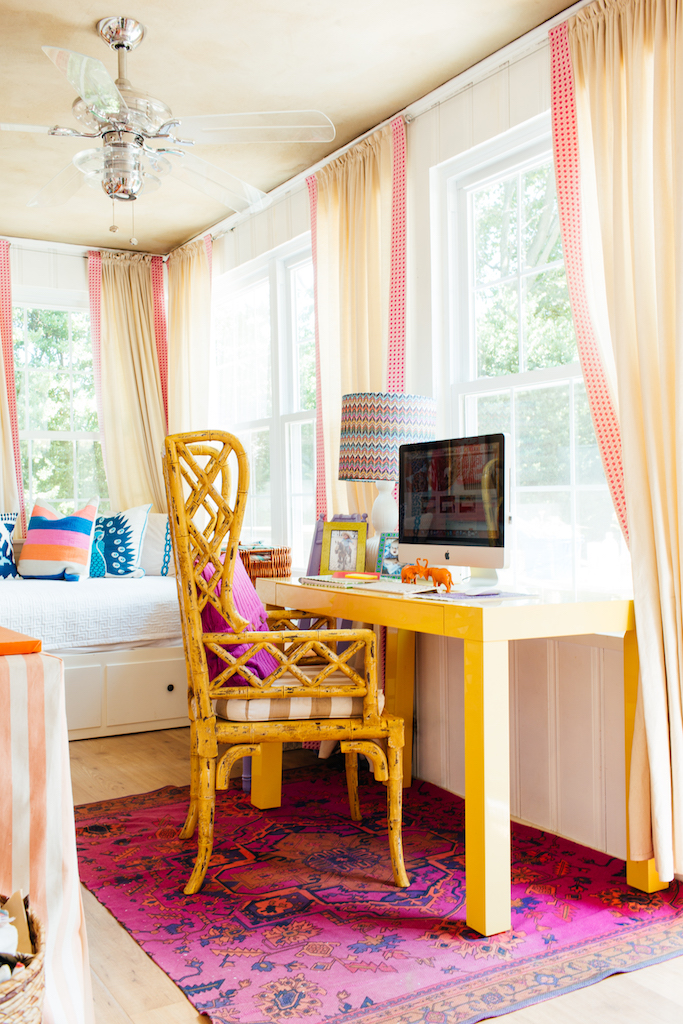 I'm not a fan of fans but have made a huge exception for this clear acrylic fan.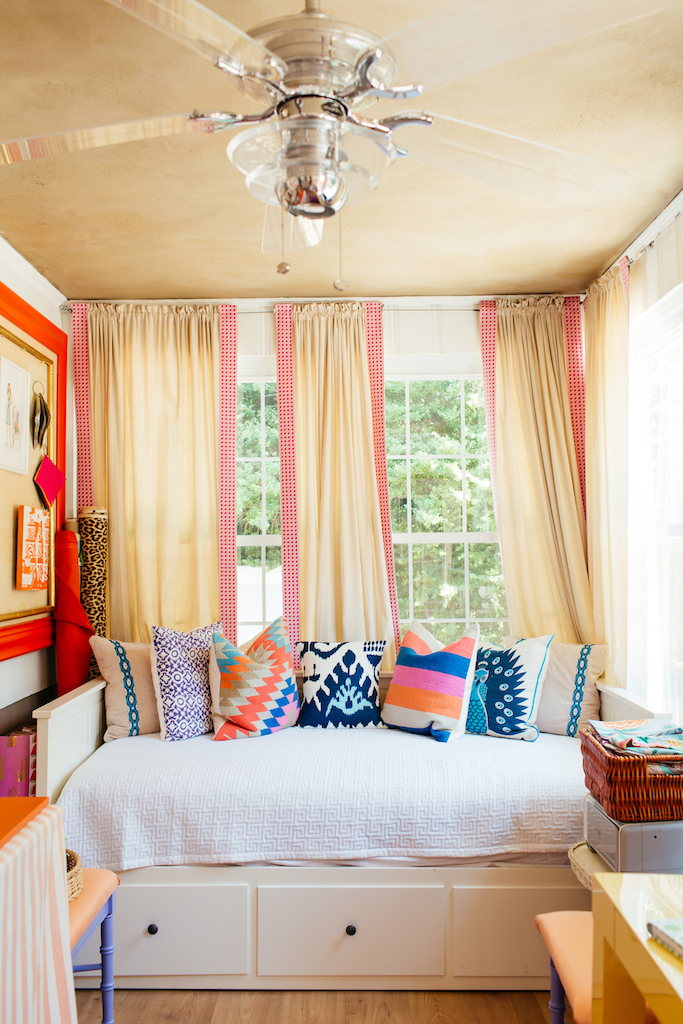 Clipboards keep design inspiration organized and on display.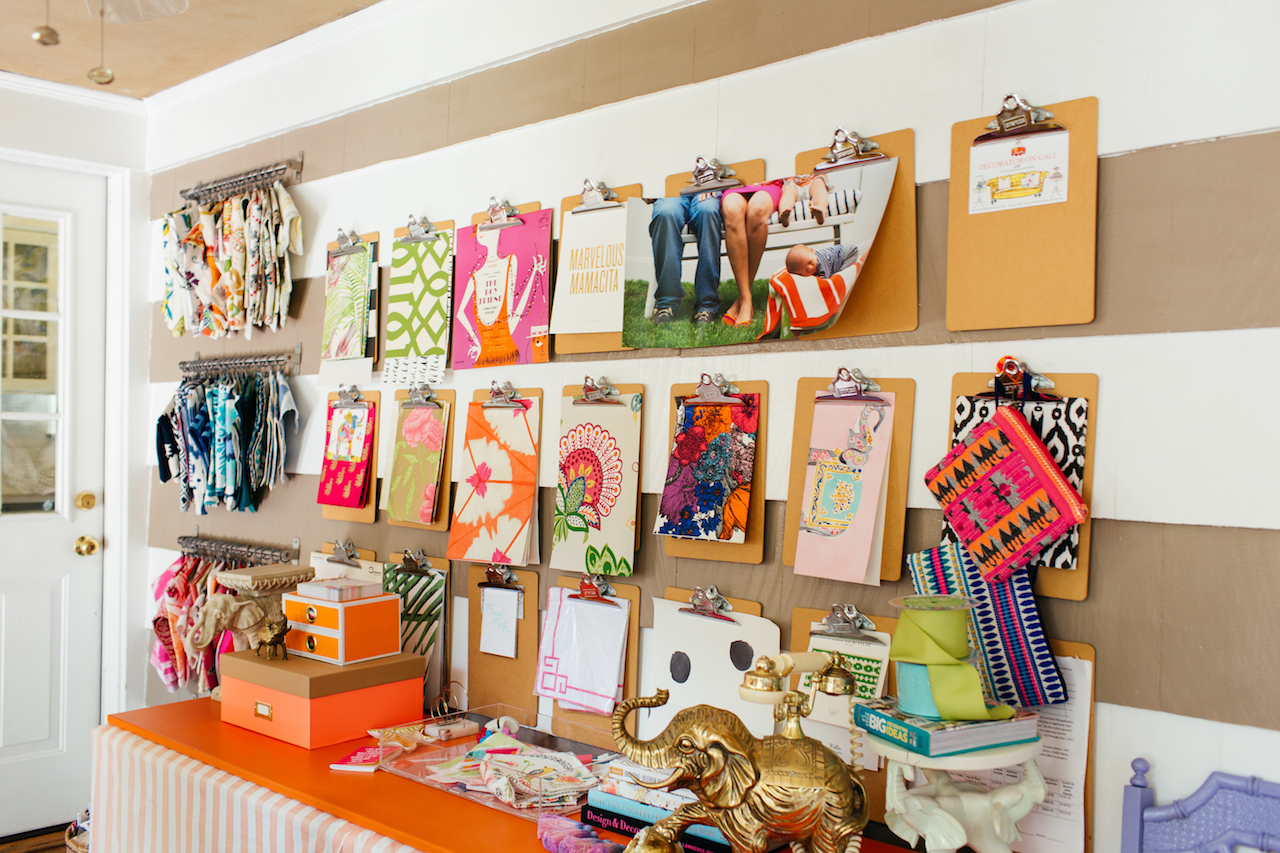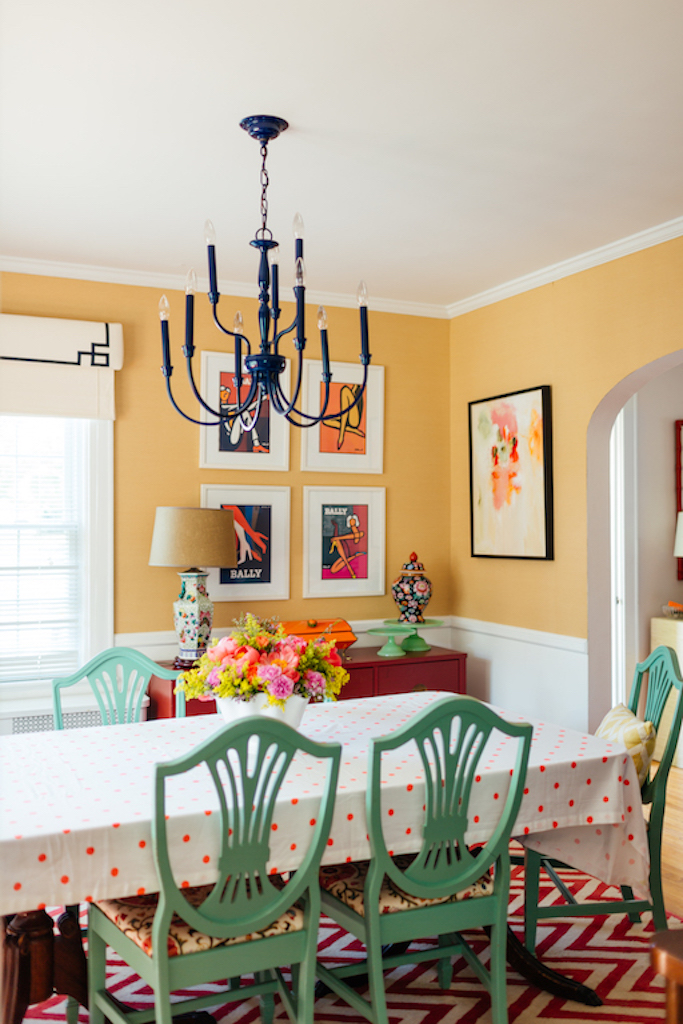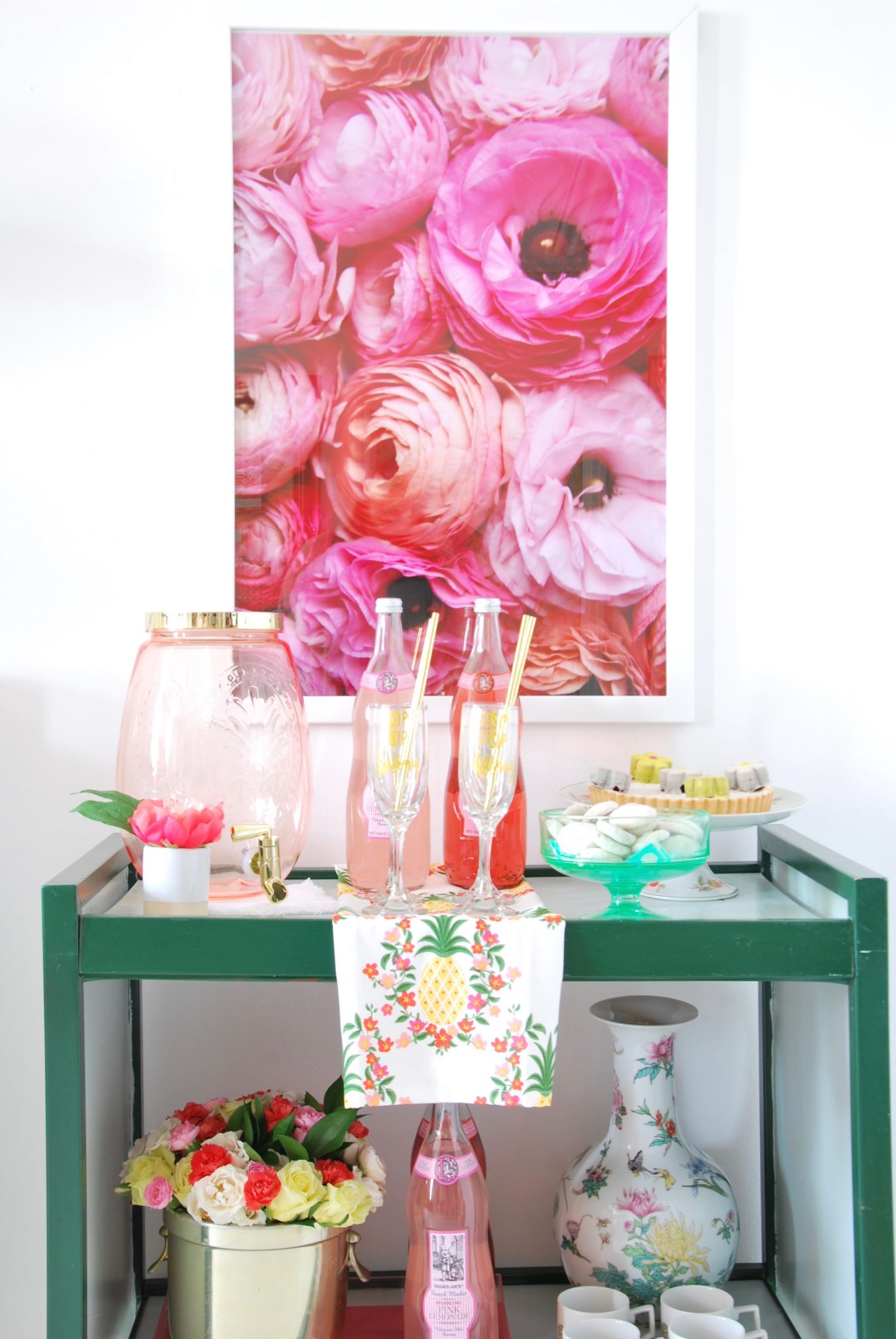 Decals are a no commitment way to jazz up a staircase and this zebra print is wild!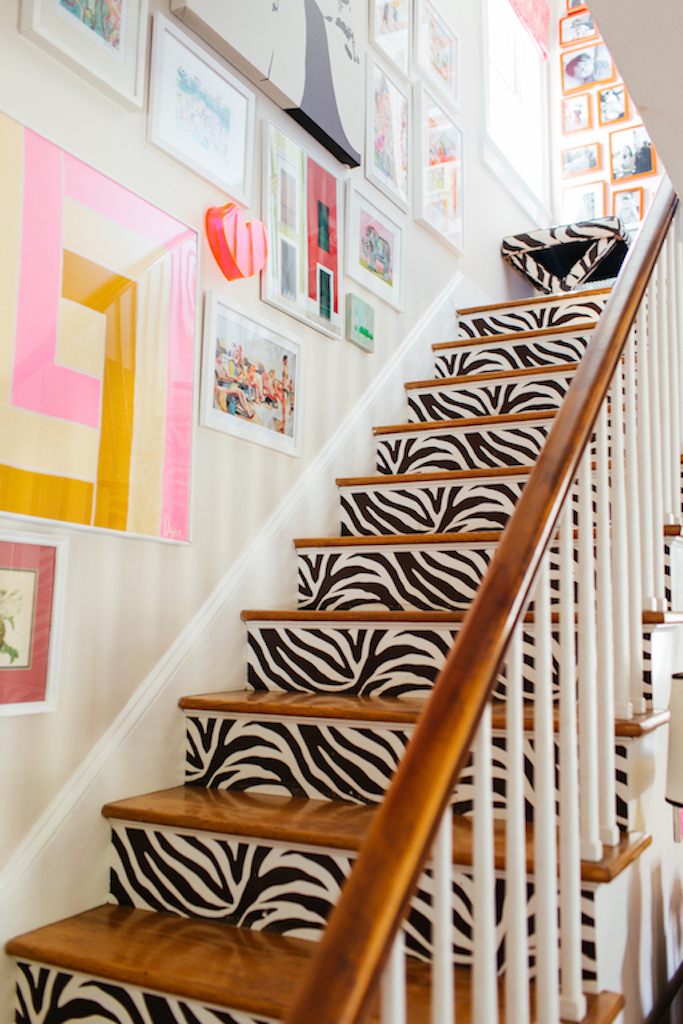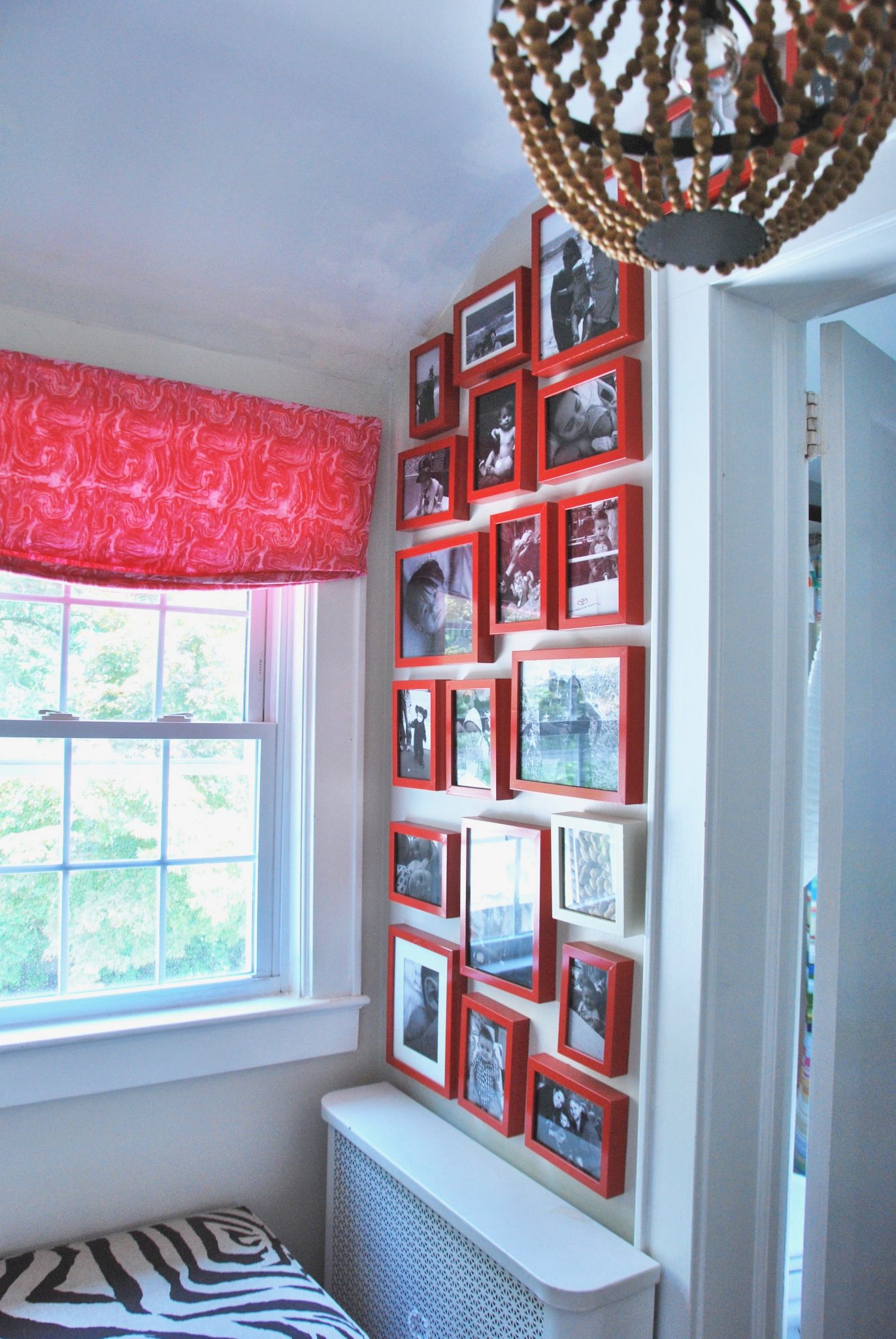 Asian inspired wallpaper is a beautiful backdrop on the bed wall.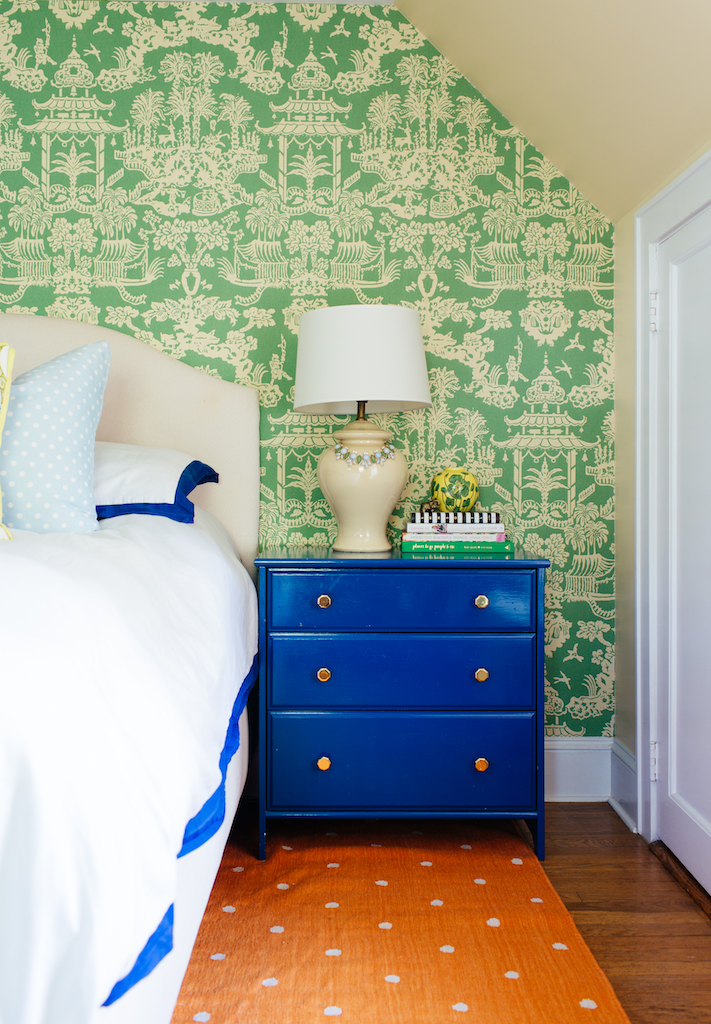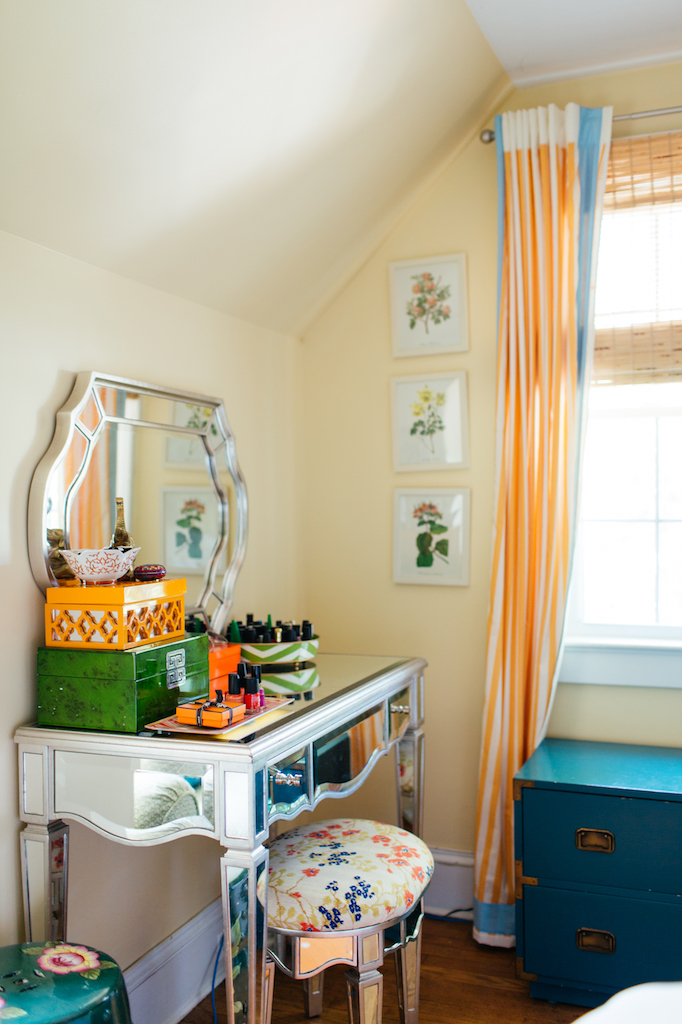 The kids room gets a dose of orange on the ceiling.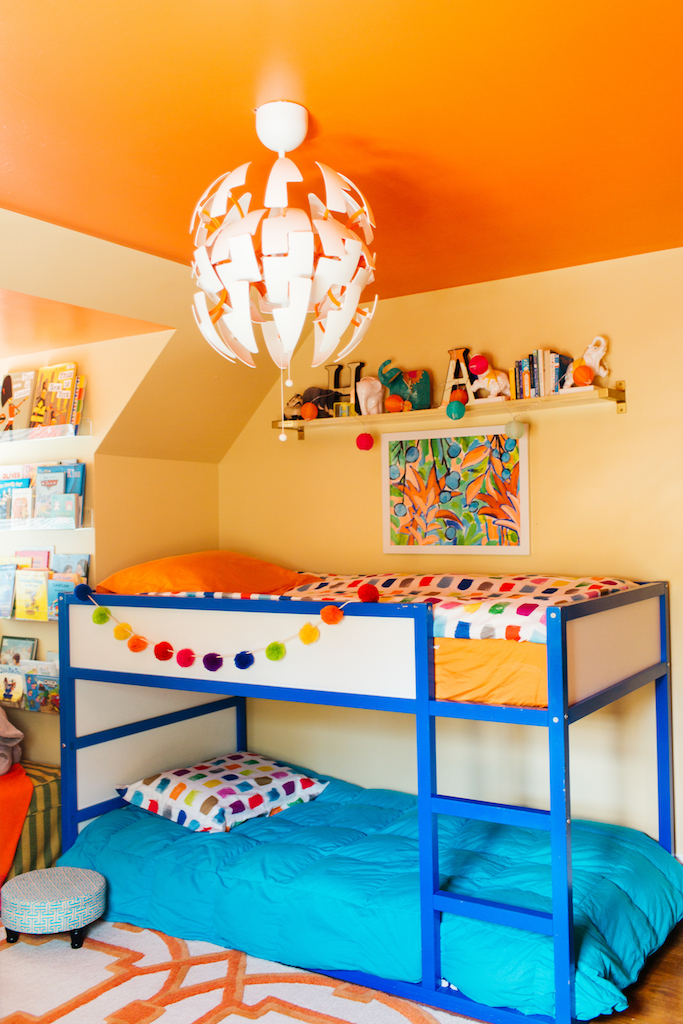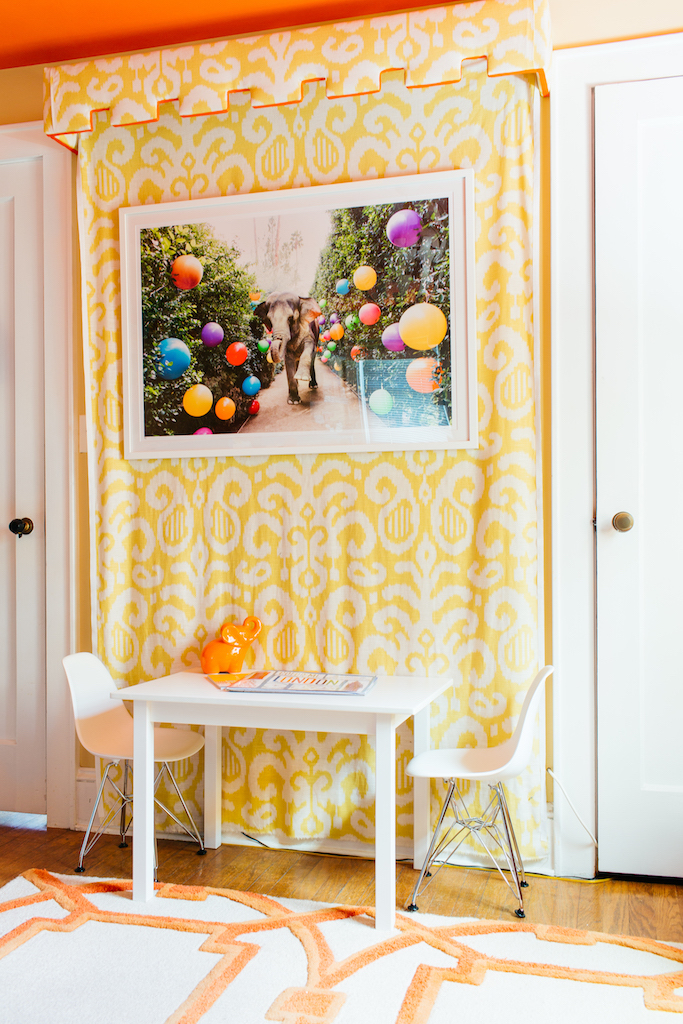 This is a great DIY on a budget. Camila had a piece of glass cut to counter size then painted stripes on the bottom side.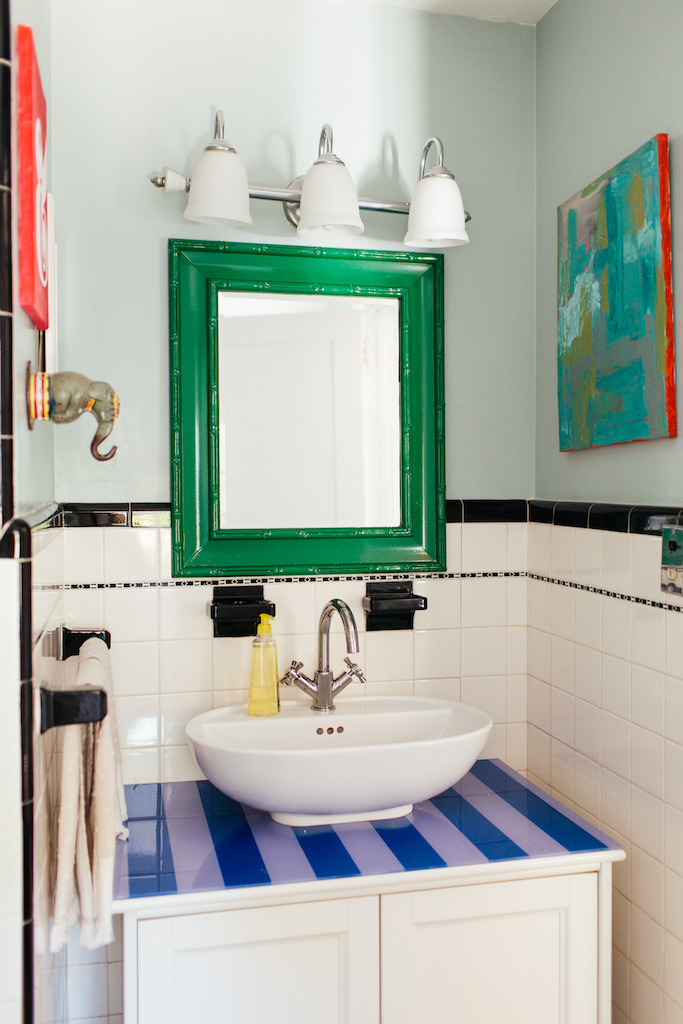 Even her table settings are party ready.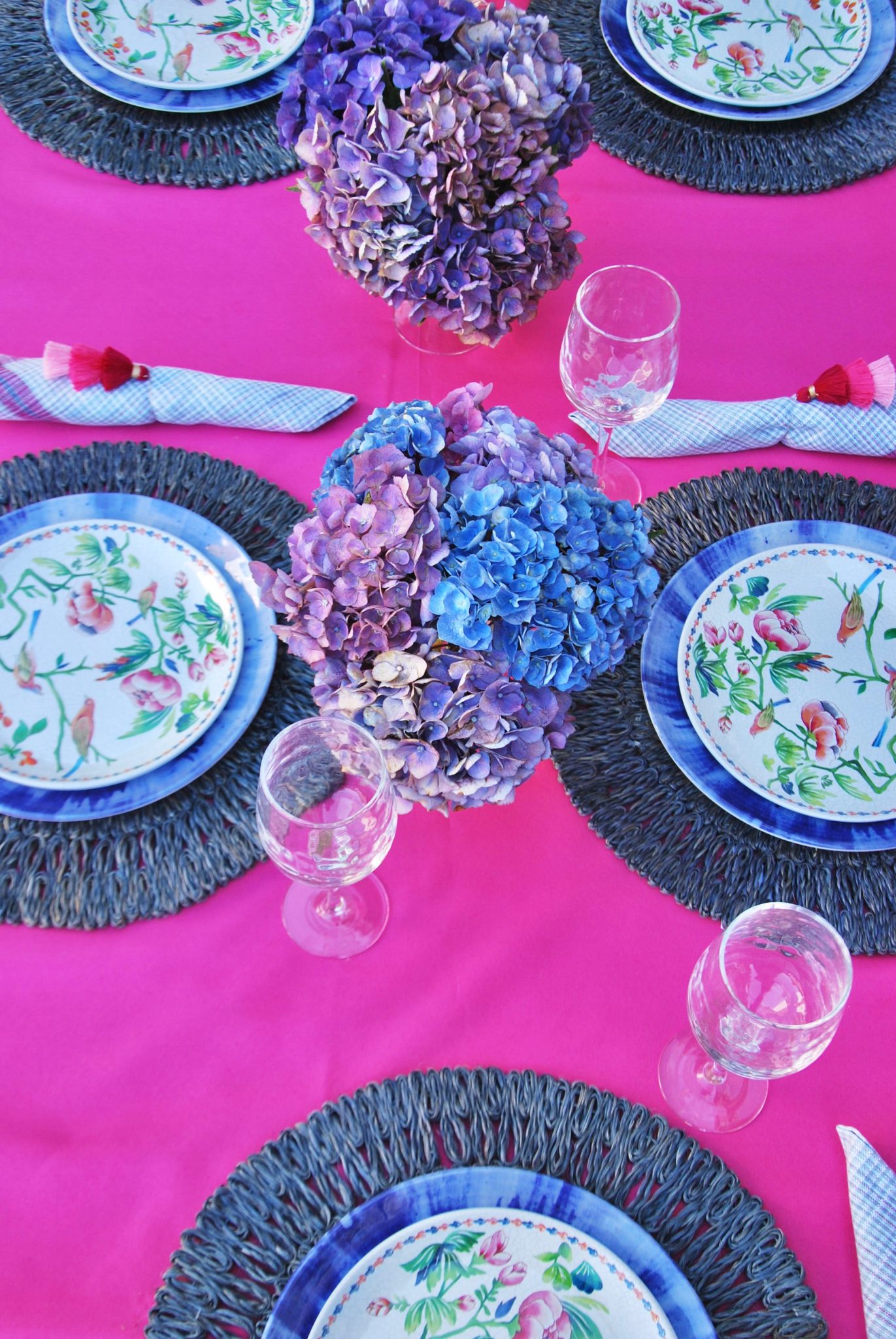 Camila doesn't just work her magic on her own home, she is an interior designer who designed this amazing mermaid bathroom.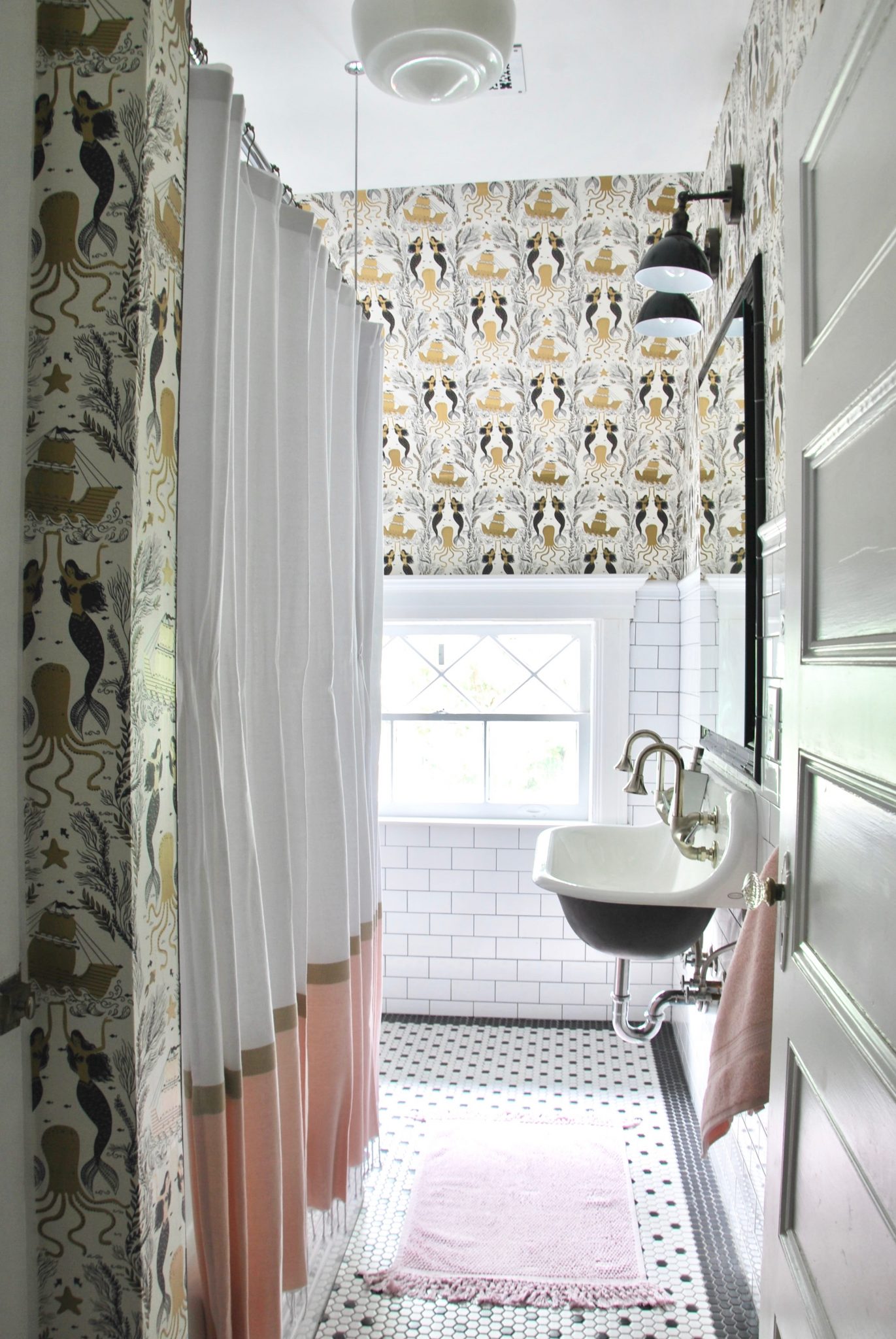 Visit Camila at Effortless Style Interiors for more colorful style.
Photography: Erin Kestenbaum
P.S. Don't forget to visit my affiliate curated Amazon shop HERE filled with some of my favorite finds in one spot!