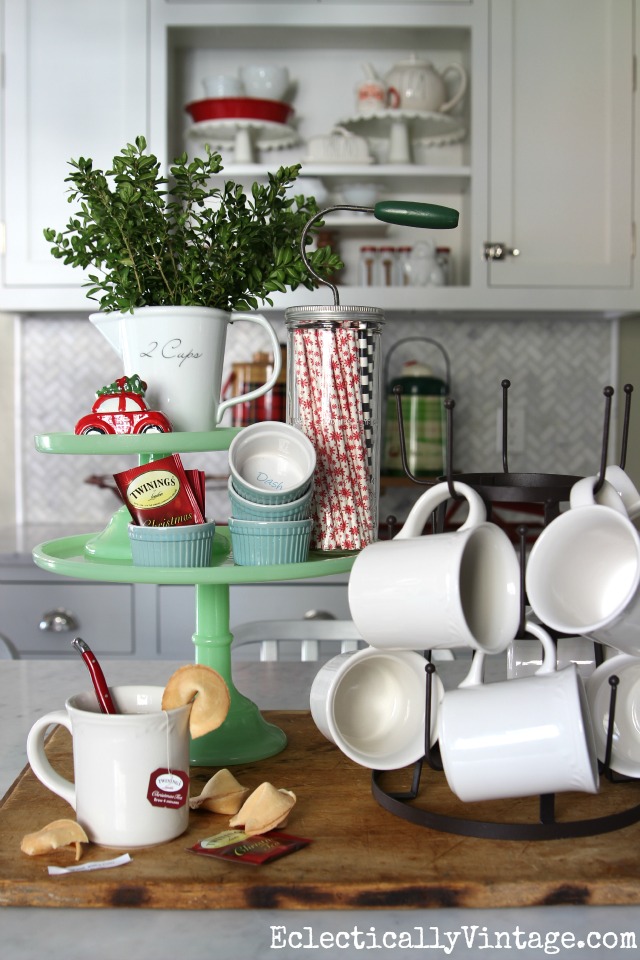 Let them eat cake …
and cookies, and muffins and cupcakes and pie.
When it comes to dessert, I don't discriminate but when it comes to my cake stand collection, I'm much more picky.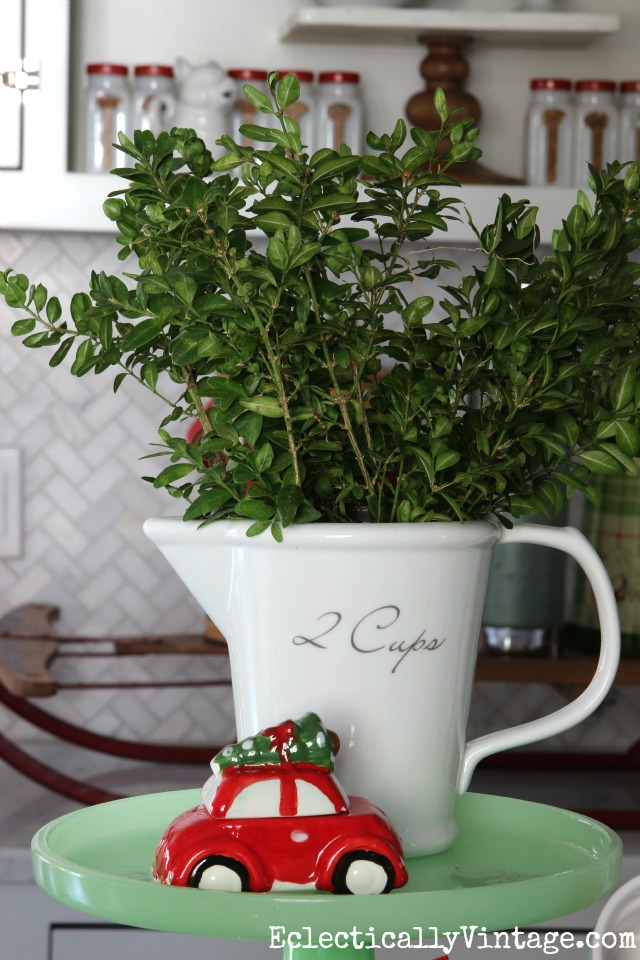 Stay tuned at the end of the post where I've gathered up my favorite fun affiliate gift ideas for everyone on your list!
I had so much fun at the grand opening of World Market in Shrewsbury NJ last week. In past trips, I've scooped up my favorite industrial metal cabinet for my dining room and my huge wood and metal shelving unit in my living room. This time, I focused on all the fabulous smalls. I was like a kid in a candy shop filling my cart with all these fun little finds.
The store was hopping and it was such a fun atmosphere.  Christmas was definitely in the air and the jazz band playing favorite Christmas carols really added to the festiveness not to mention the samplings of food (black truffle and olive oil potato chips anyone).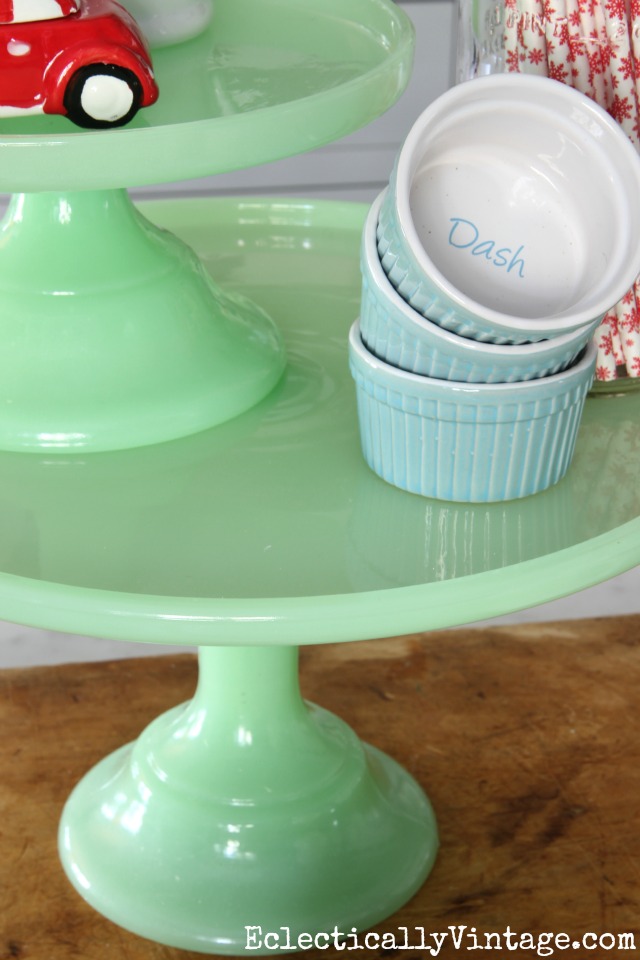 I could not resist these lovely vintage jadeite reproduction cake stand so of course they joined my cake stand collection.
To go with my favorite red buggy cookie jar (you can see it on my Christmas mantel here), I couldn't resist these little red car salt and pepper shakers. Wouldn't it be fun to have one at each place setting.
Tiny blue ramekins are perfect for gathering ingredients when cooking (they have other colors that say smidgen and pinch).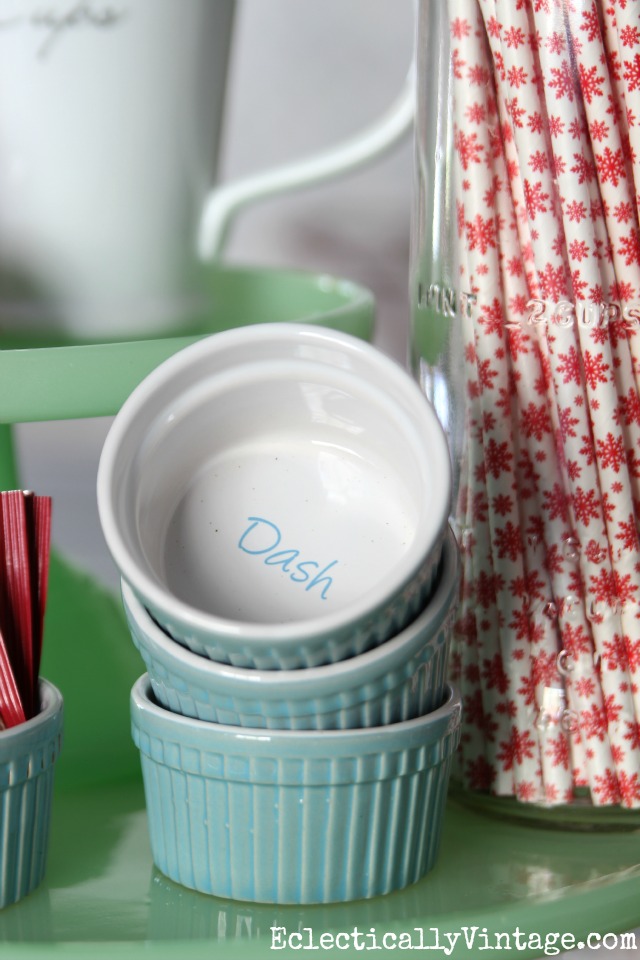 It's like choosing a favorite child. I just can't decide among my new green stands, scalloped stands and marble topped stand – I love them all equally!
I love layering them when displaying my favorite finds not to mention they're perfect for parties – appetizers and desserts look more special when they're displayed on a beautiful cake stand.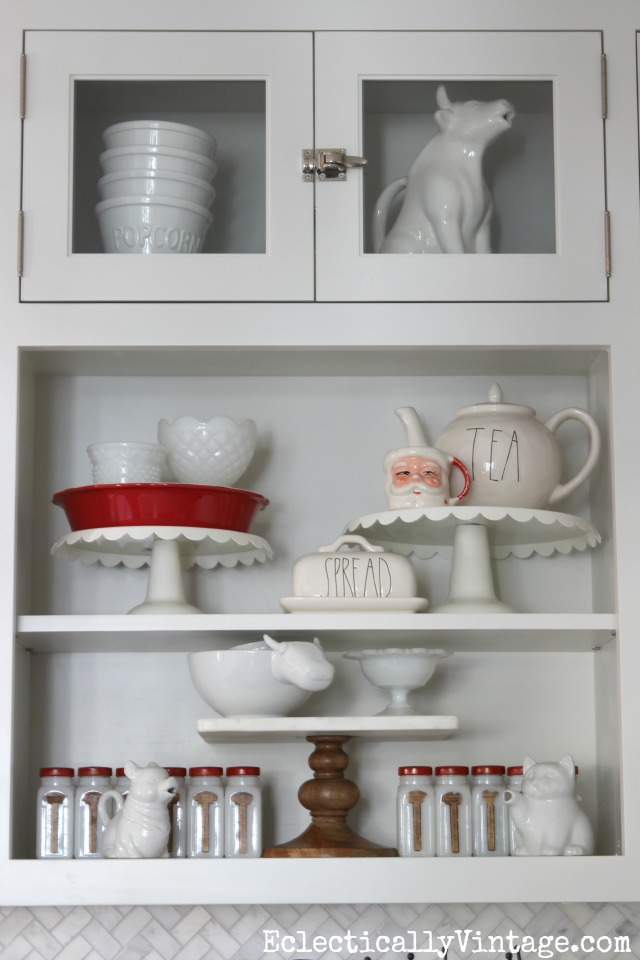 My girls made sure I came home with some Christmas tea and their favorite container of fortune cookies that are perfect for dunking.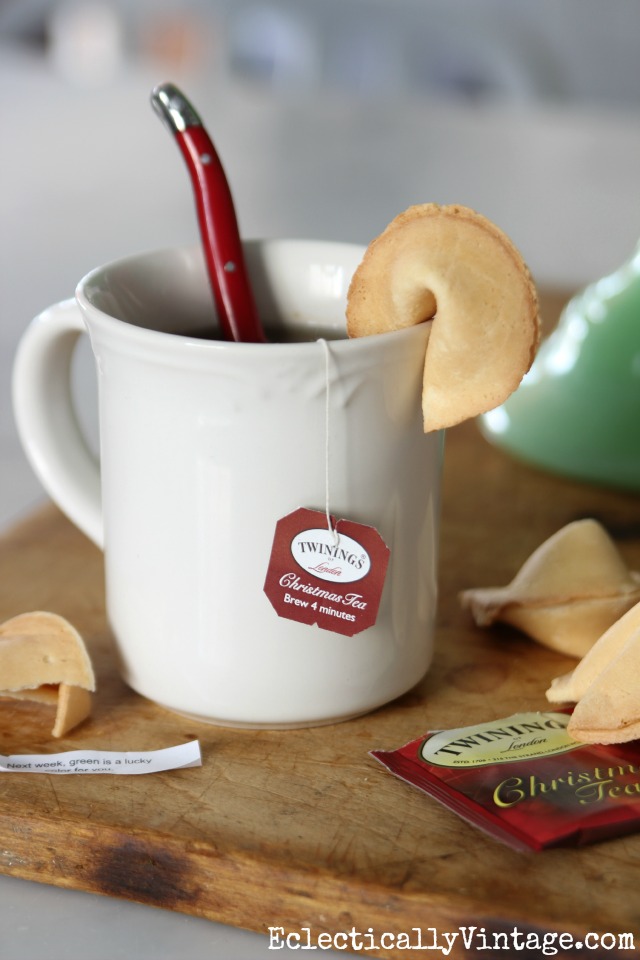 What's not to love about a store that has everything from food and drink to furniture to gift wrap and ornaments to soaps and lotions to pillows and rugs … I could go on and on.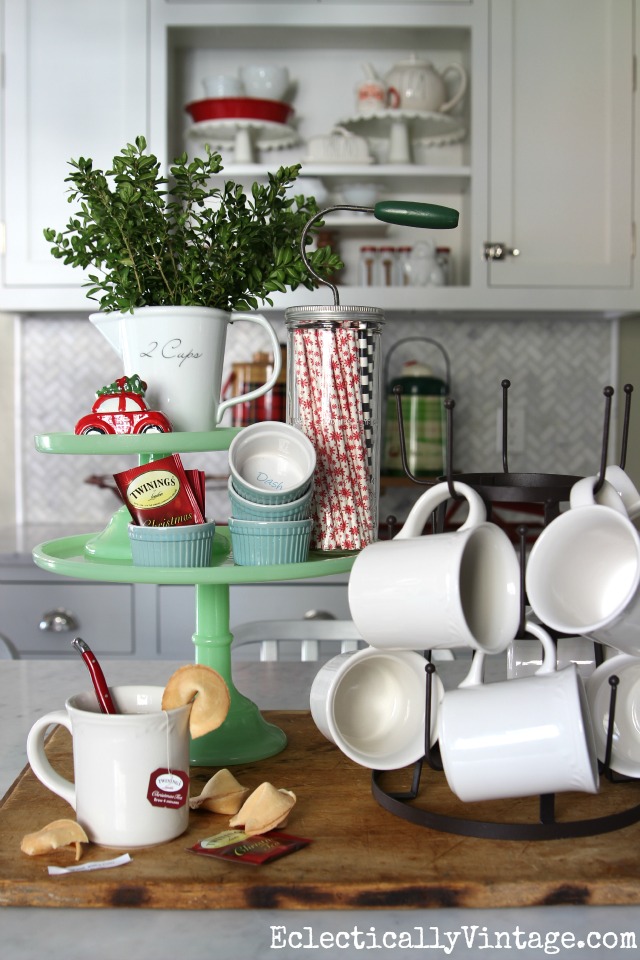 Oh, I can't forget to mention a few other of my finds …
this adorable gift wrap (of course it has Boston Terriers on it)
sock monkey mittens – you can turn down the heads to free your fingers! They even have a matching hat! Choose from frog or panda bears too.
Pug in a mug! The world's cutest tea infusers for my girls.
It's definitely worth the trip. If you're near Shrewsbury NJ head over and join their grand opening celebration going on all weekend (see this post for more info and coupon).
Here are some more of my favorite fun gift ideas at World Market – just flip through this little booklet to see them all.


This is a sponsored post from World Market – thanks for supporting the brands that make this blog possible.