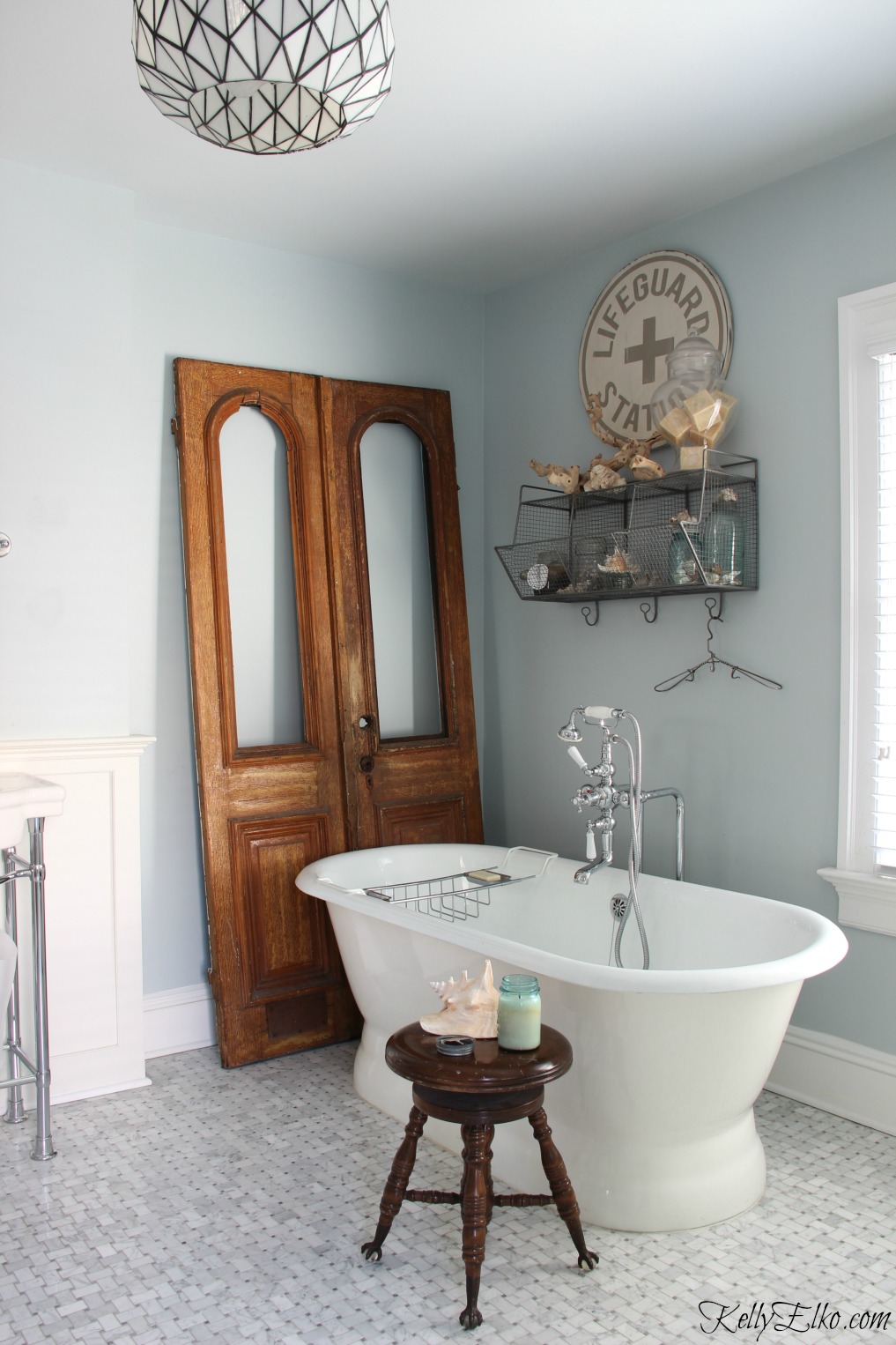 I'm on a mission to declutter (have you joined my Conquer Clutter Challenge)?
But that doesn't mean I'm going to pass up amazing finds when I run across them!
Have you read my tips for making money in Facebook buy and sell groups? Well, not only do I sell my unwanted stuff, I have officially made my first purchase …
these antique arched doors from an old brownstone are full of time worn character.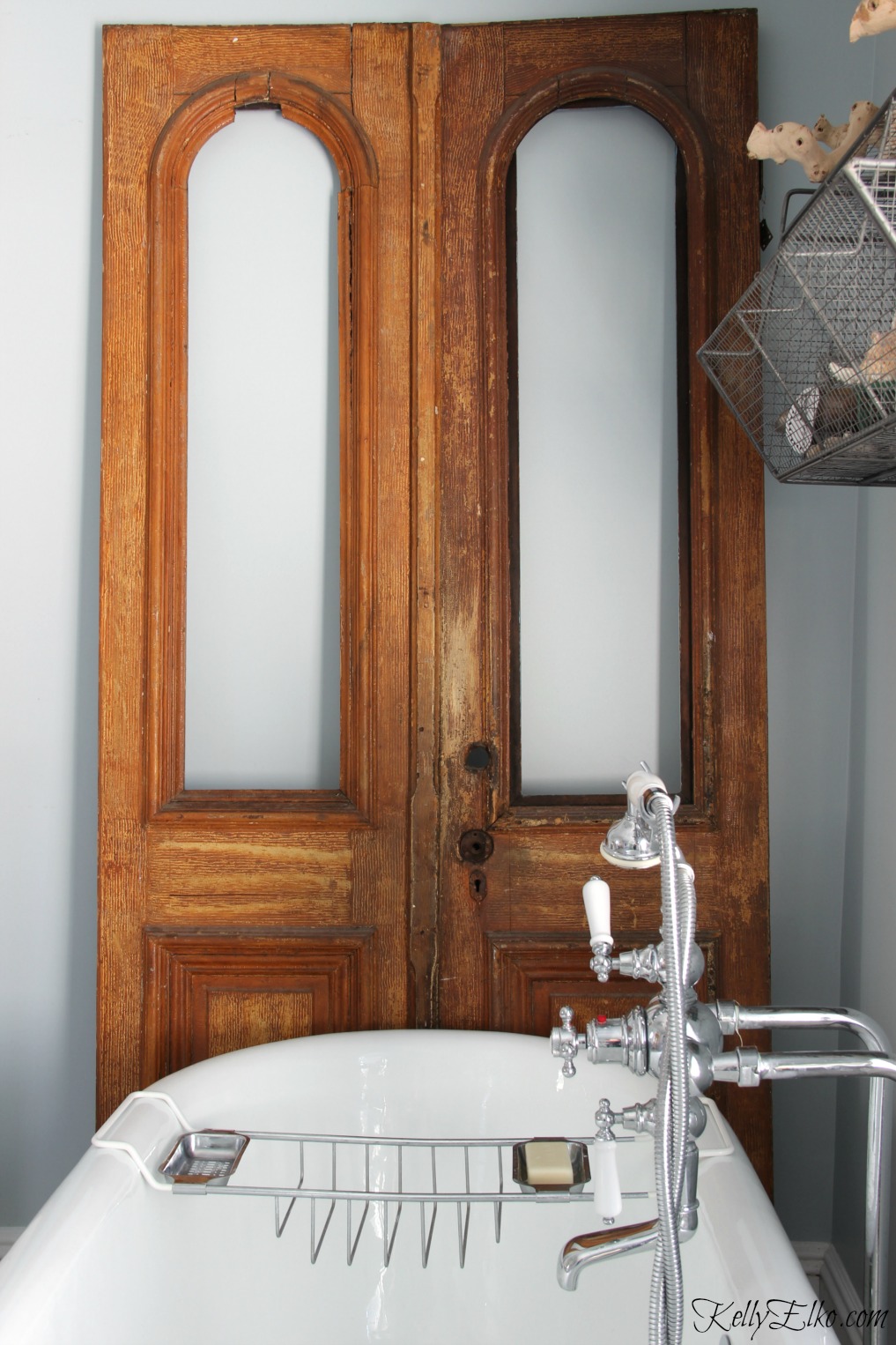 I plan to add mirrors and hang them on this wall so I can stare at them when Calgon is taking me away.
Maybe I'll add one of my antique glass doorknobs to give it some zing.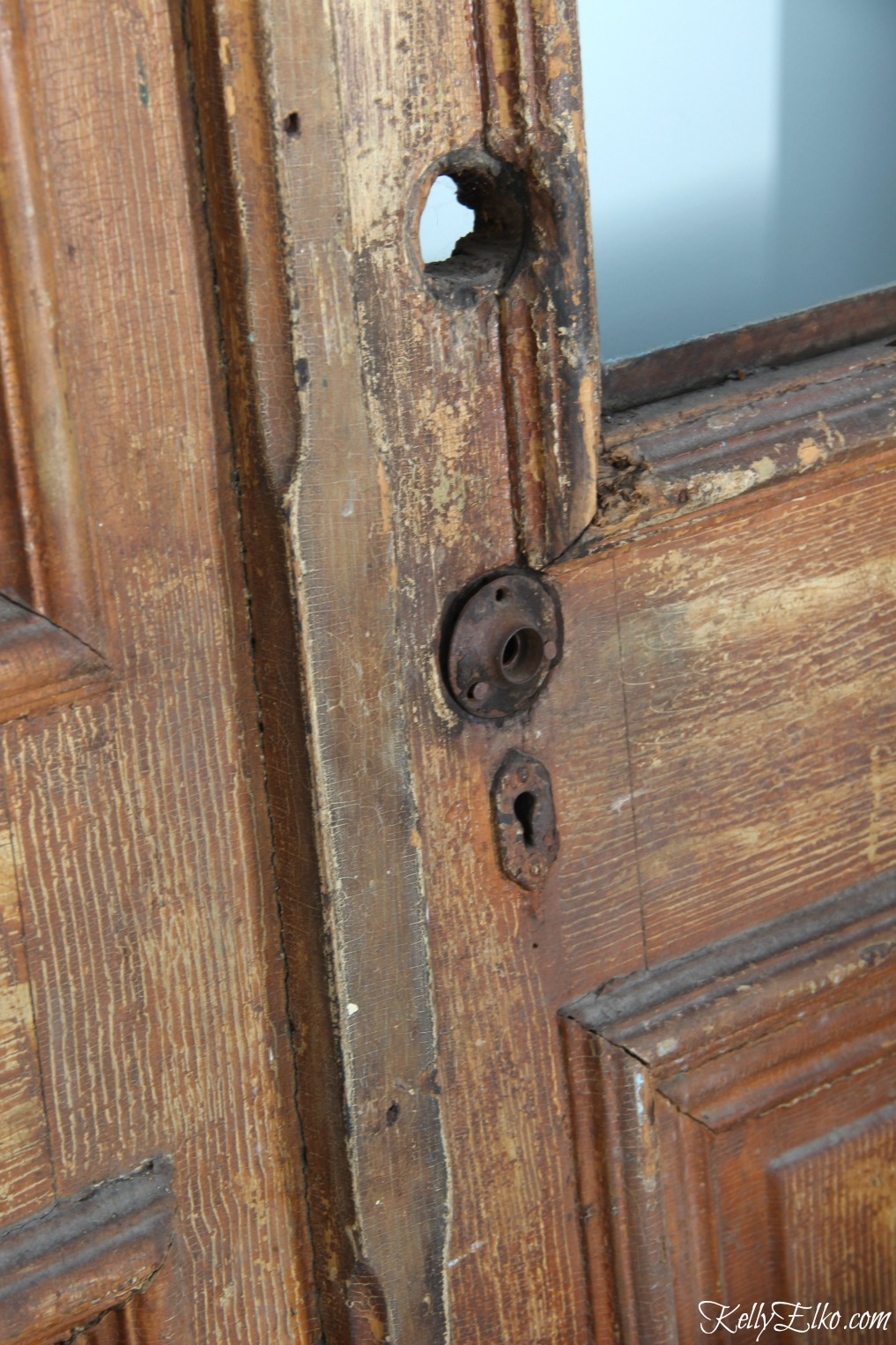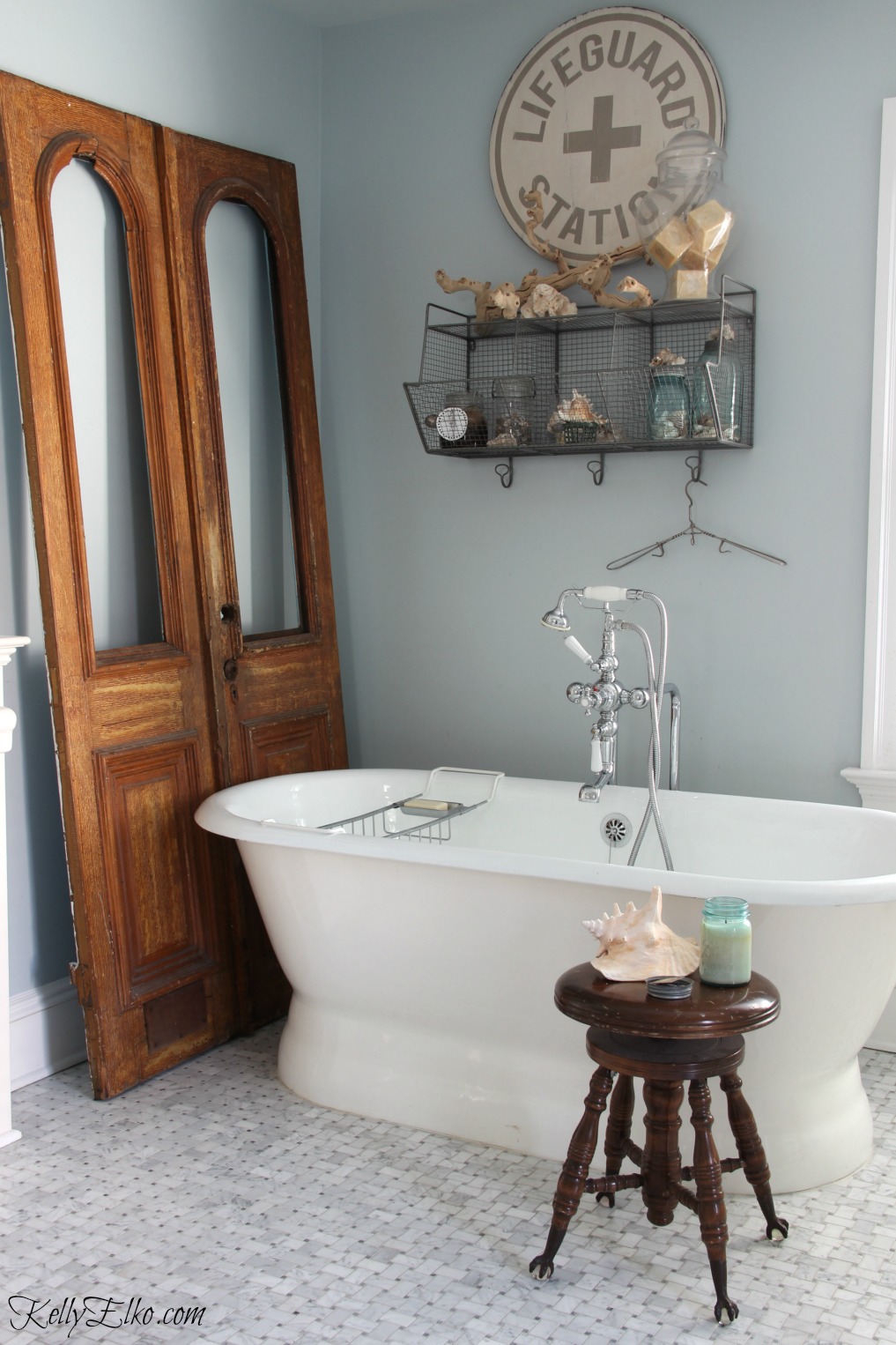 Bathrooms can tend to look cold with all the tile and reflective surfaces so adding wood not only gives it personality but it also warms up the room.
Open shelves add interest and I can display favorite things like shells, coral and a big piece of driftwood I found at HomeGoods.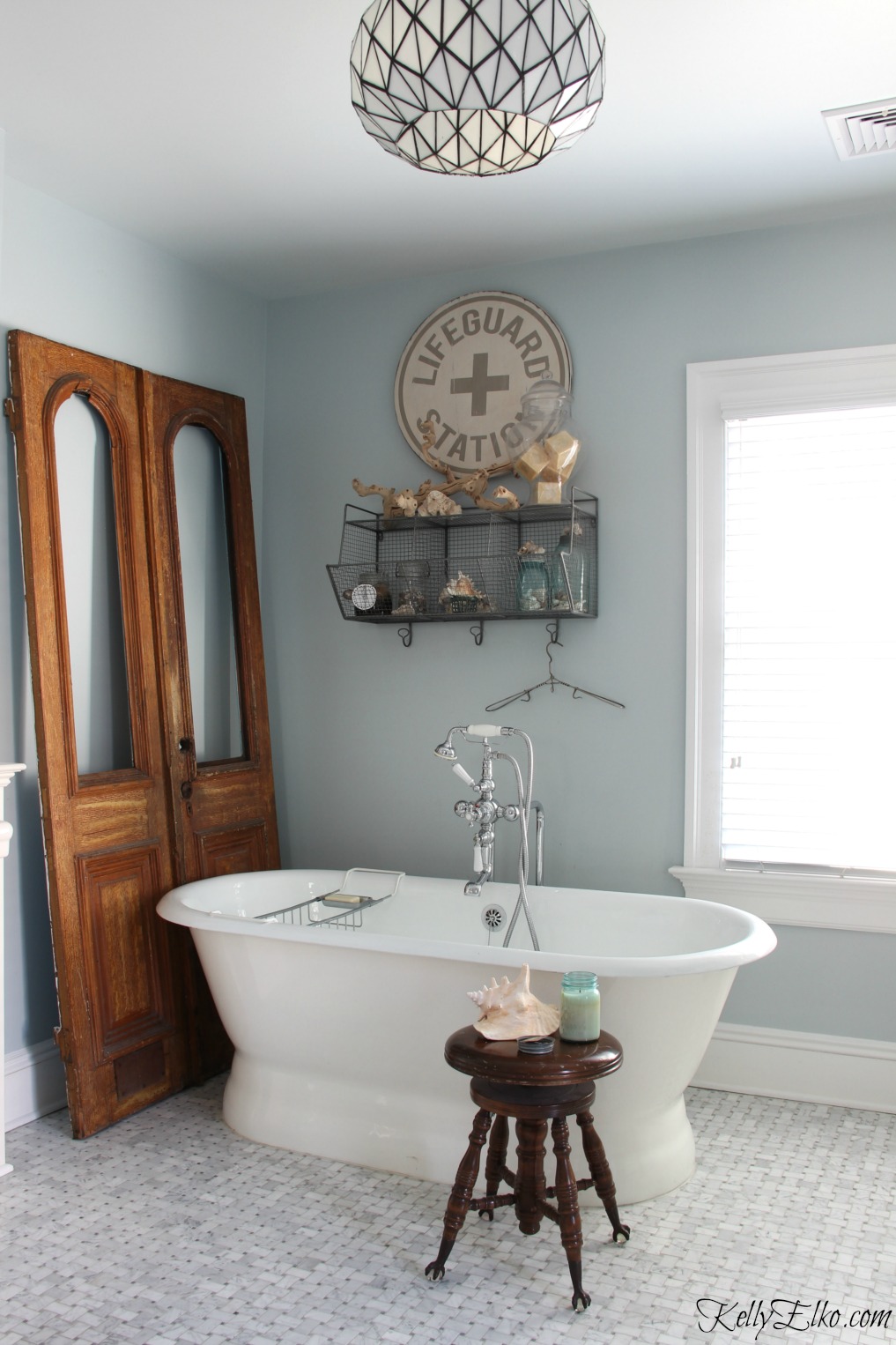 I will be selling the old ladder that once leaned on this wall trying to keep with my vow of one thing in one thing out.
What do you think of these doors?
Would you have scooped them up too?
Shop the Look


How to Make Money in Facebook Buy & Sell Groups