Designer Wrapped Soaps on a Dime
Out with the dark and dreary and in with the bright and cheery.
Make your own soap wrapping paper – perfect for any bathroom and makes a great gift.
Designer Wrapped Soaps
This is the perfect paper size for wrapping Dove boxed soap – if your box is a different size, your paper measurements may vary
* Cut 3″ off a piece of 12″ scrapbook paper
* Cut larger piece in half lengthwise (you will have two 6″ x 9″ pieces of paper)
* Wrap boxes of soap with the 6″ x 9″ pieces of paper
* Add chalkboard sticker (or mailing label) and paint on a monogram with self stick stencils
* Pile soaps into a glass apothecary jar and share with your guests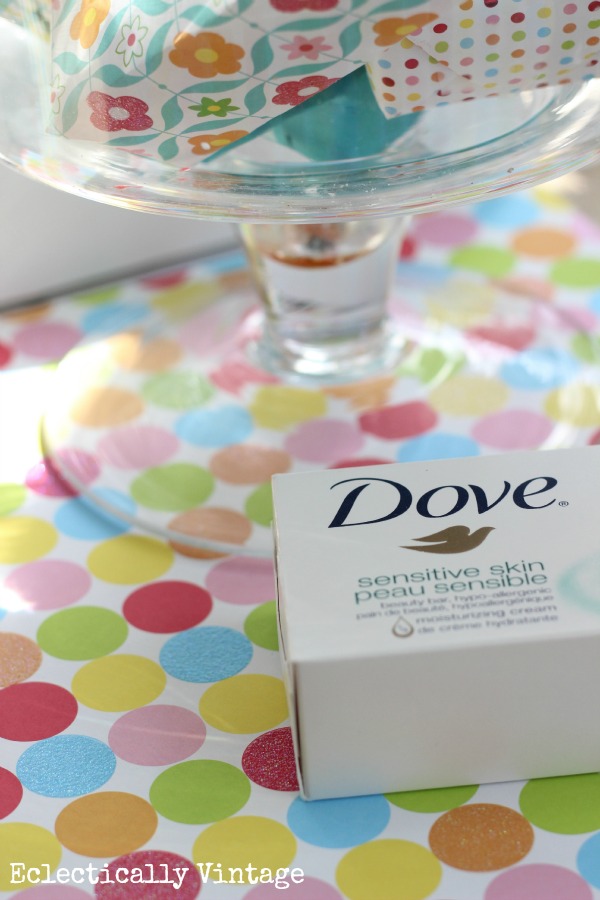 My bathroom has never been happier.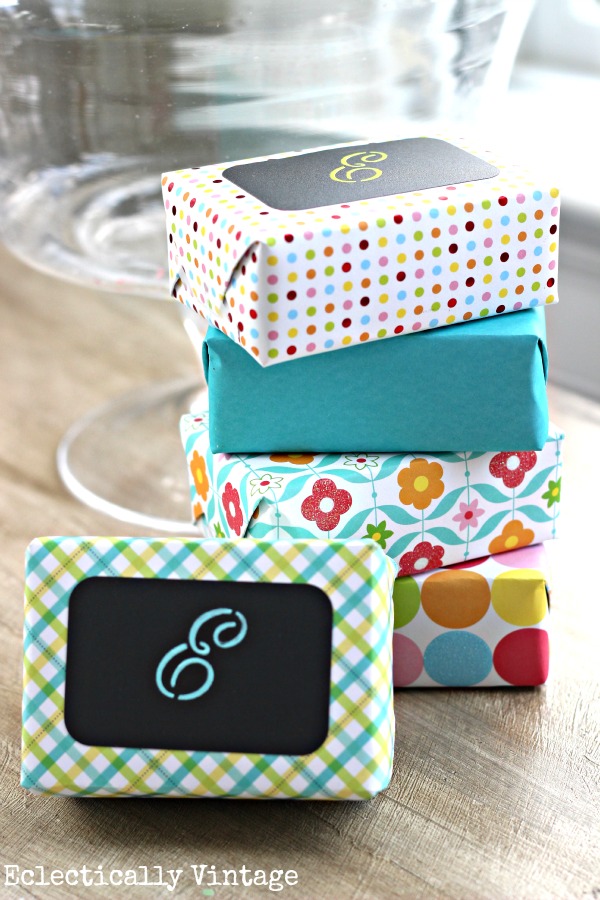 Here's to adding pops of springtime color all over the house.
If you've missed anything you can catch up …
Day 1 – Spring Mantel & DIY Egg Garland
Day 2 – Peter Cottontail Silhouette
Day 3 – Grow Your Own Centerpiece
My very talented friends have spring on their minds – make sure to pay them a visit.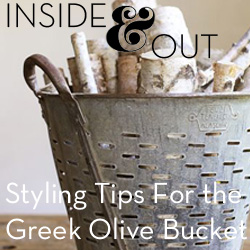 Saving my favorite for last so come back tomorrow where we'll be sharing 6 more springy ideas.