I'm sharing how to make a DIY fence flag. Hang it outside to show off your patriotism. I'll show you the easiest way to create and hang this giant flag that uses a wreath instead of the usual stars.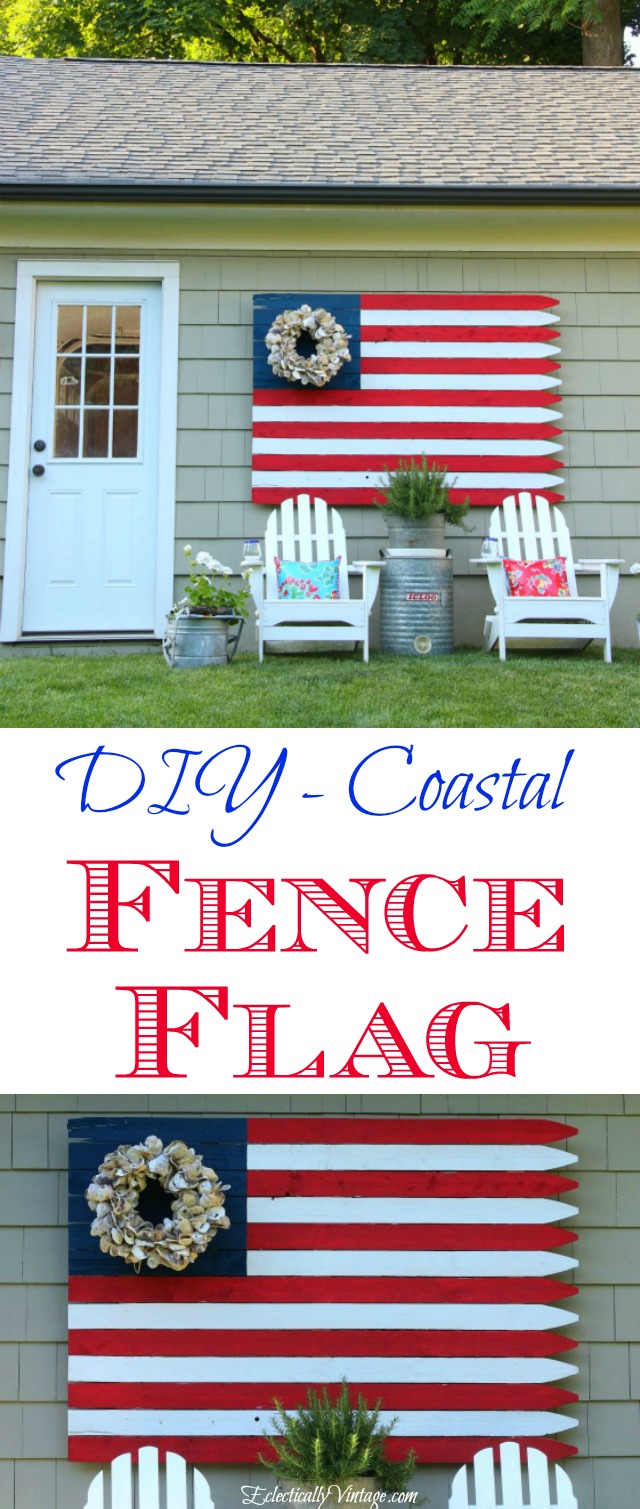 The year was 1976. I put on my favorite pair of plaid polyester pants, made myself a Fluff sandwich and joined my family around our little tv set (making sure the antenna was angled properly) as we anxiously awaited the Olympic Games. My favorite events were ice skating (remember the Dorothy Hamill haircut) and gymnastics (who could forget when Nadia Comaneci was the first gymnast to score a perfect 10!).
Today, I still love watching Team USA triumph and I decided to show my patriotic spirit with a huge symbol of my American pride. What's more American than our red white and blue flag – and of course I had to put my spin on it.
This hangs proudly on the side of my garage all year long – it's not just for 4th of July!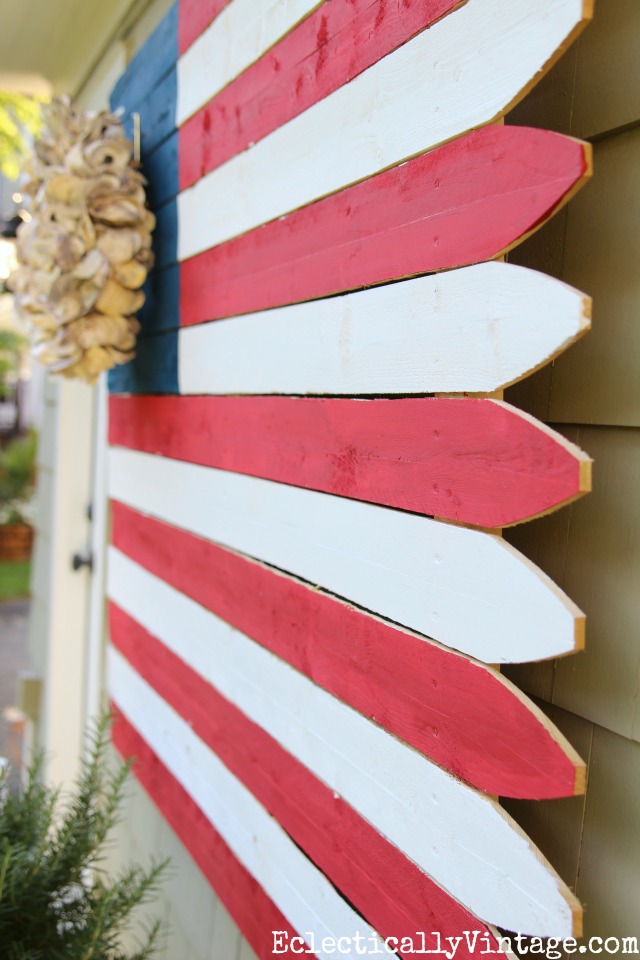 DIY Fence Flag
Fence – I cut a 26 panel fence in half (13 stripes in our flag)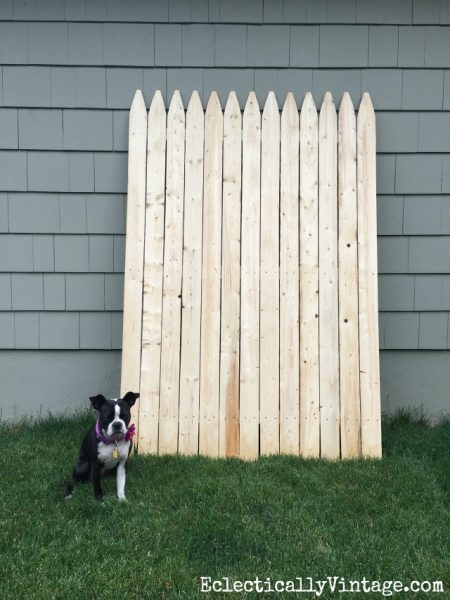 Lay favorite wreath on upper left side of fence and measure your blue square making it large enough to fit wreath – I thought this oyster shell wreath was a fun alternative to stars!
Tape off square and paint it blue
Paint one coat of red on alternating fence panels with angled paint brush which makes it easier to not get paint on other boards.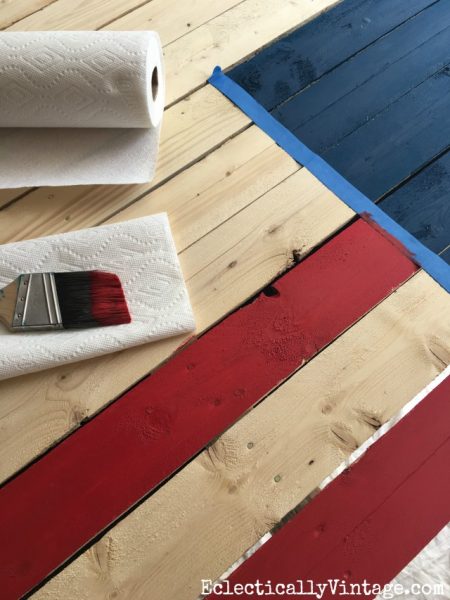 Paint one coat of white on remaining panels
Measure the center of your blue square then nail a 2×4 behind the center of the square
Screw hook into center of blue square and into the 2×4 you just added  (to hang the wreath)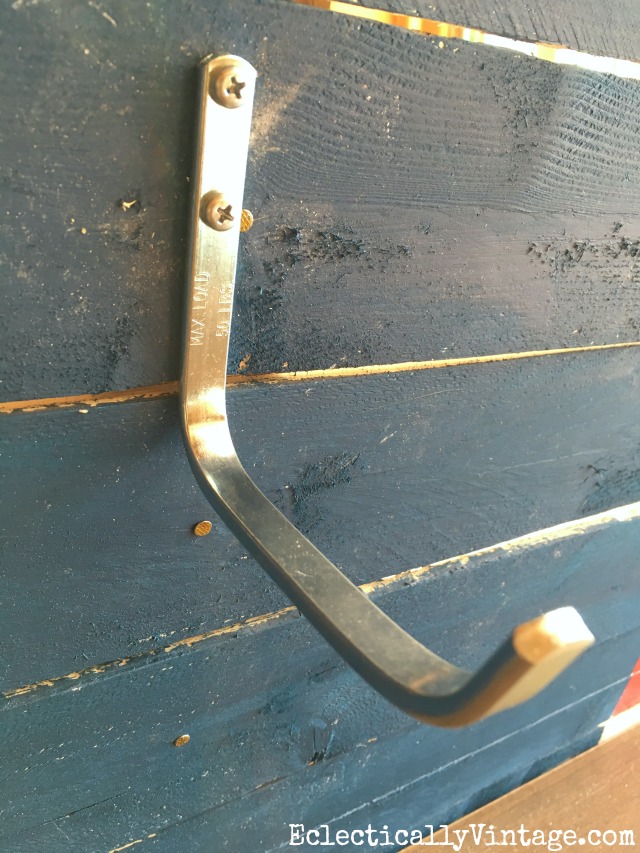 To hang, I added two metal cup hooks to the side of the garage (into the studs) then added two screw eyes to the 2×4 posts in the back of the fence (measure to make sure the cup hooks and screw eyes are the same distance).
The flag is the perfect backdrop for a pair of adirondack chairs.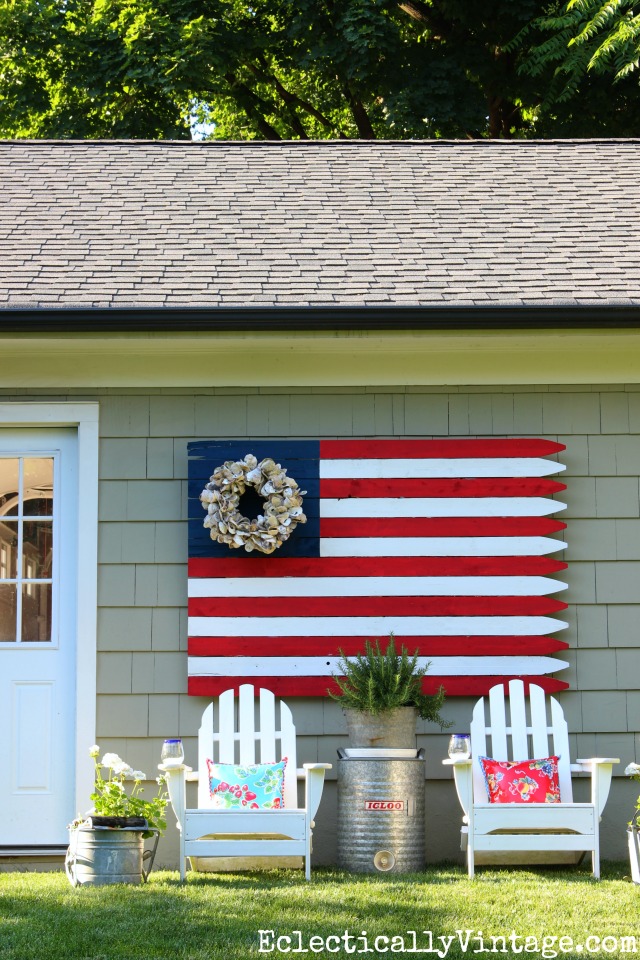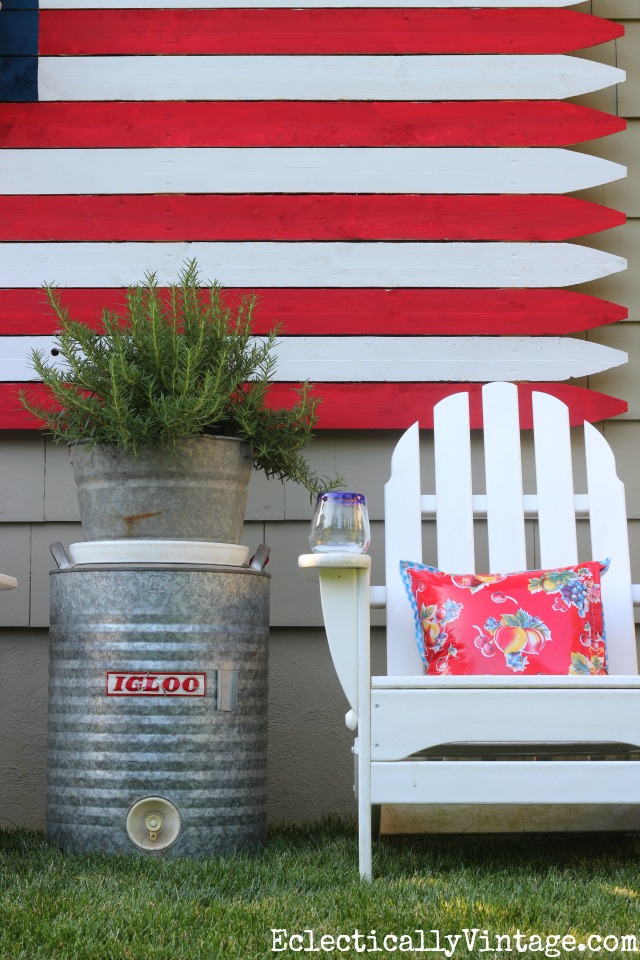 I love the 3-d effect the oyster shell wreath gives the flag!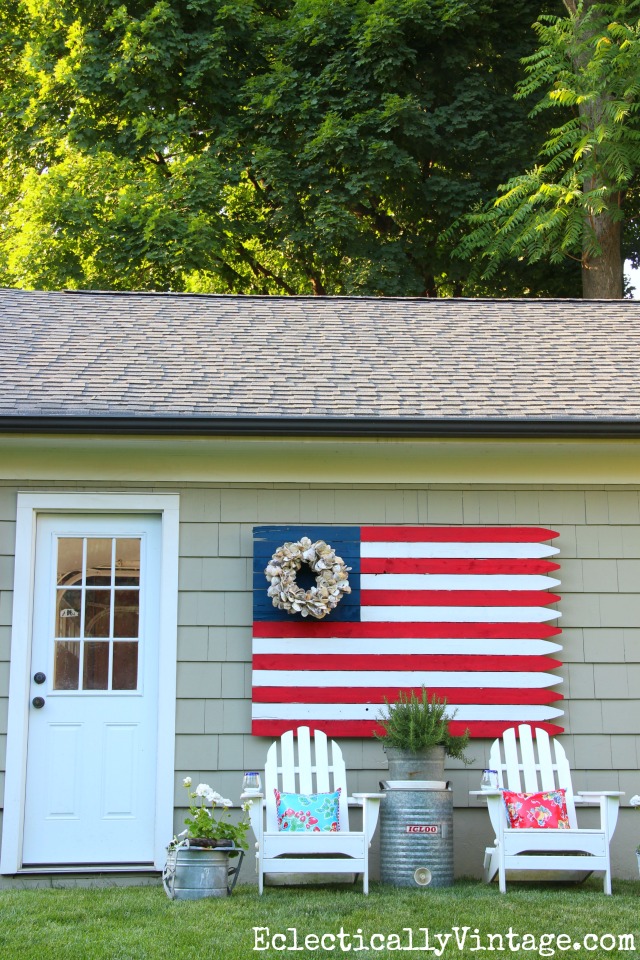 I'm giving myself a perfect 10 for this project …
and I didn't even have to do a backflip!