My Summer Must Haves and a Day at the Beach
The summer must have list! Everything you need for a perfect day at the beach, these summer must haves have you covered.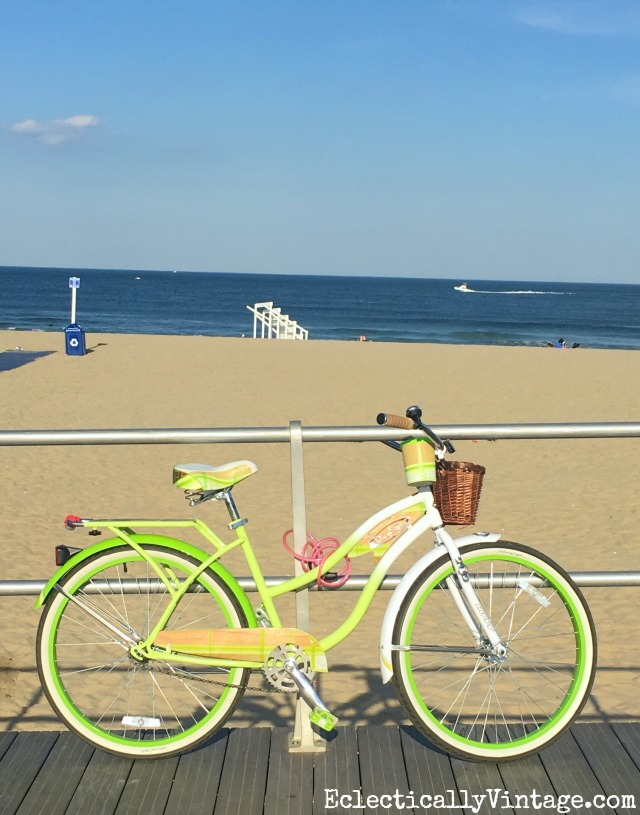 Summer solstice – the longest day of the summer – was June 20 and officially kicked off the summer season. Yesterday, my family headed to the beach (I'm lucky to live one hour from some of the most amazing beaches in NJ – don't mock the Jersey shore) so we love day tripping.
It was a beautiful, breezy day and I had seven of my summer essentials tucked into my beach bag.
Here are all of my affiliate summer must haves 2016 getting me through the hot summer months.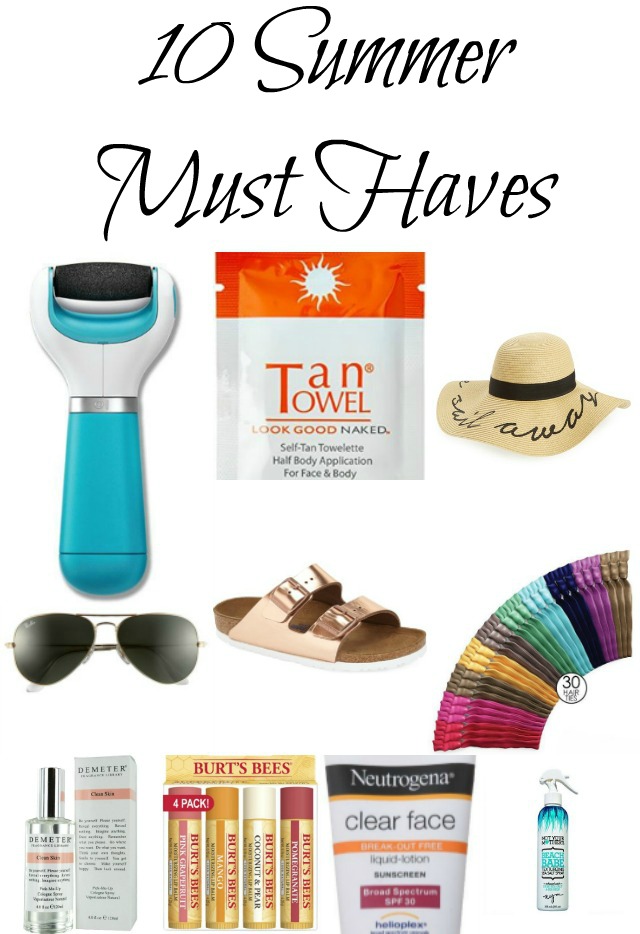 Foot File – LOVE – coarse roller spins to remove dead skin and keep my feet smooth and callous free
Tan Towel – no wonder their tagline is look good naked – bye bye pasty white skin
Floppy Hat – printed with "Sun Day", it's the affordable version of the $485 Eugenia Kim hats!
Sunglasses – I love the copper lenses and they come in other colors like pink and blue
Metallic Birkenstocks – my go to summer shoes in bronze – they come in other fun colors including gold and silver
Ribbon Hair Ties – no tangles and won't leave dents in your hair!
Scent – love this fresh, subtle scent that doesn't overpower
Lip Balm – 100% natural and love the four different flavors (especially pomegranate)
Face Sunscreen – love that this doesn't clog my pores (read: no zits)
Beach Spray – get that just stepped off the beach texture to your hair
Here's my daughter (I wish I could rock that bikini!) modeling my hat – isn't it fun!
Now if I could just find a three way mirror that makes me look amazing in a bathing suit and a cure for cellulite, my life would be complete.