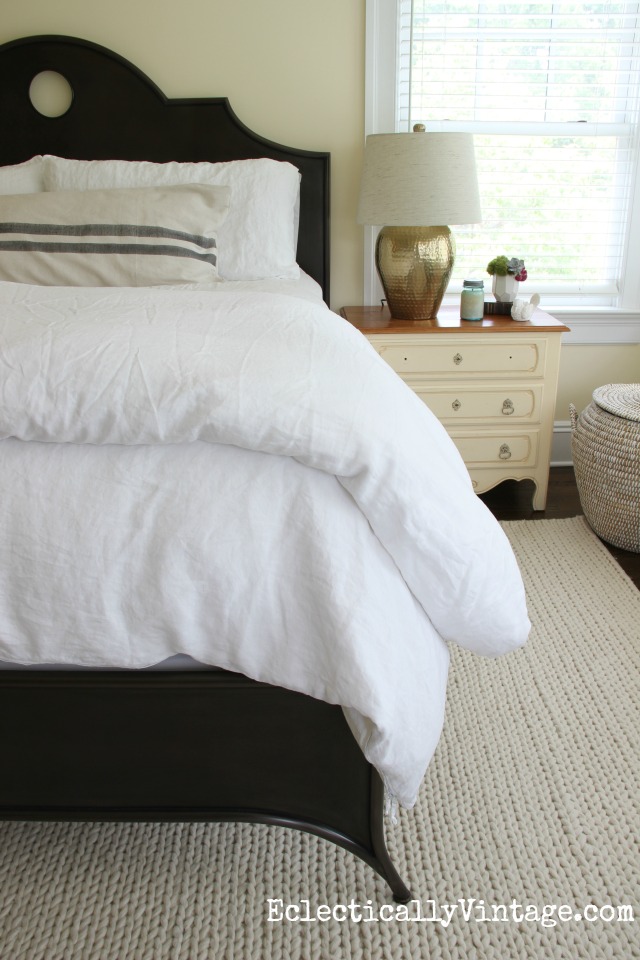 I'm in the process of redoing my bedroom and I'm craving a light and airy and simple look.
Be gone 10 throw pillows that I have to fluff every morning.
I'm taking it down to the basics and I'm loving the time worn, vintage feel of my linen bedding from Matteo – wrinkles and all.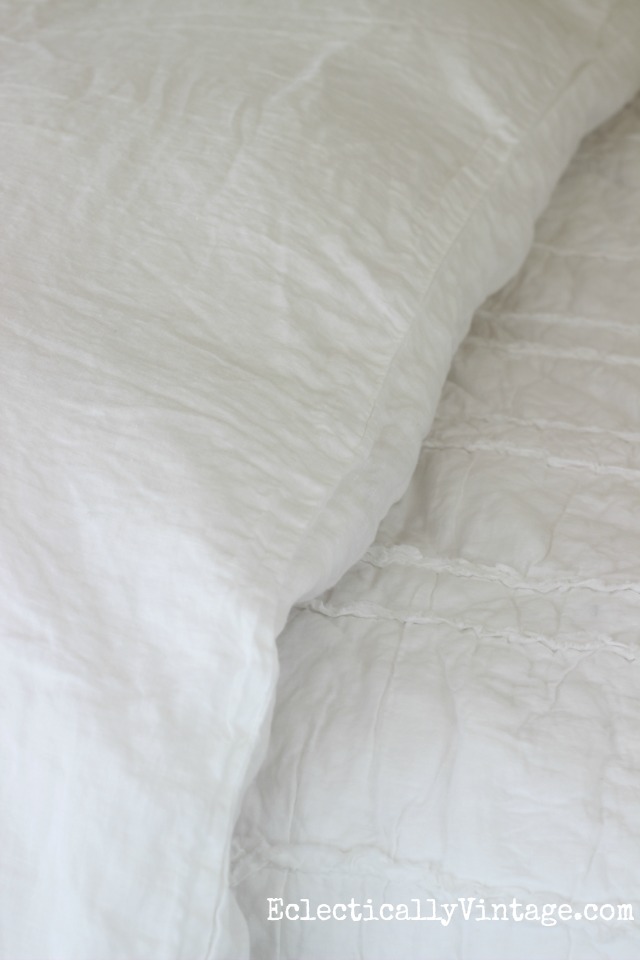 It's all about tone on tone layering with a ruffled quilt and the linen duvet cover at the foot of the bed at the ready for a chilly summer night.
It's a snap to make my bed in the morning with just the basic – two sleeping pillows at the back, two Matteo linen shams in front of them and a long grain sack style body pillow from The Vintage Songbird.
You can email Jenni to inquire about ordering your own pillow: [email protected]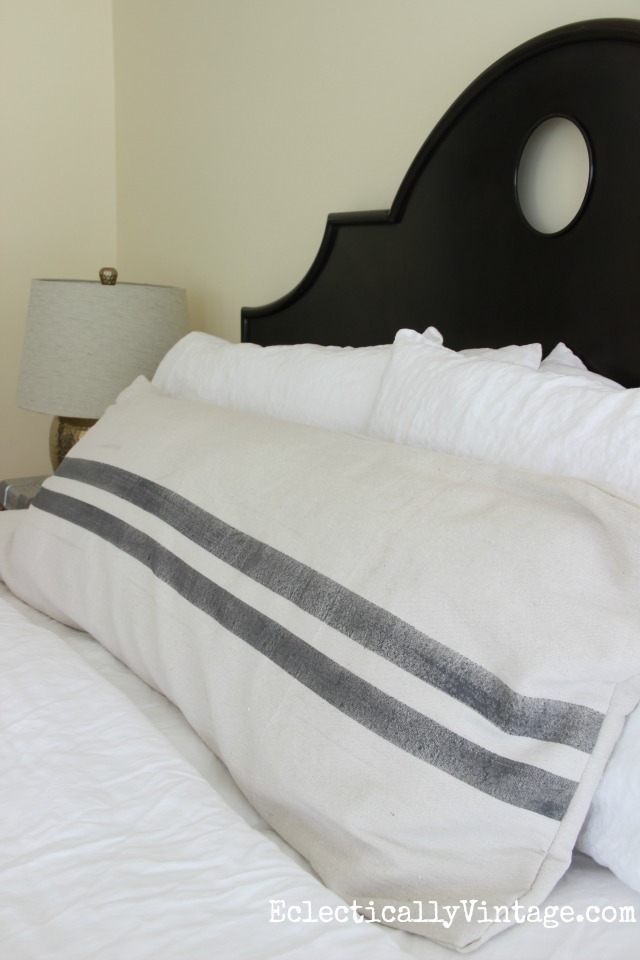 Linen is a natural fiber that tends to wrinkle easily and I'm embracing it!
I'm loving the texture the linen brings to the bed.  I chose the vintage linen duvet and shams in white but there are tons of styles and colors to choose from – you can even order fabric swatches online and they have an outlet store in Los Angeles.
I found a pair of hammered brass lamps at HomeGoods for a little glam.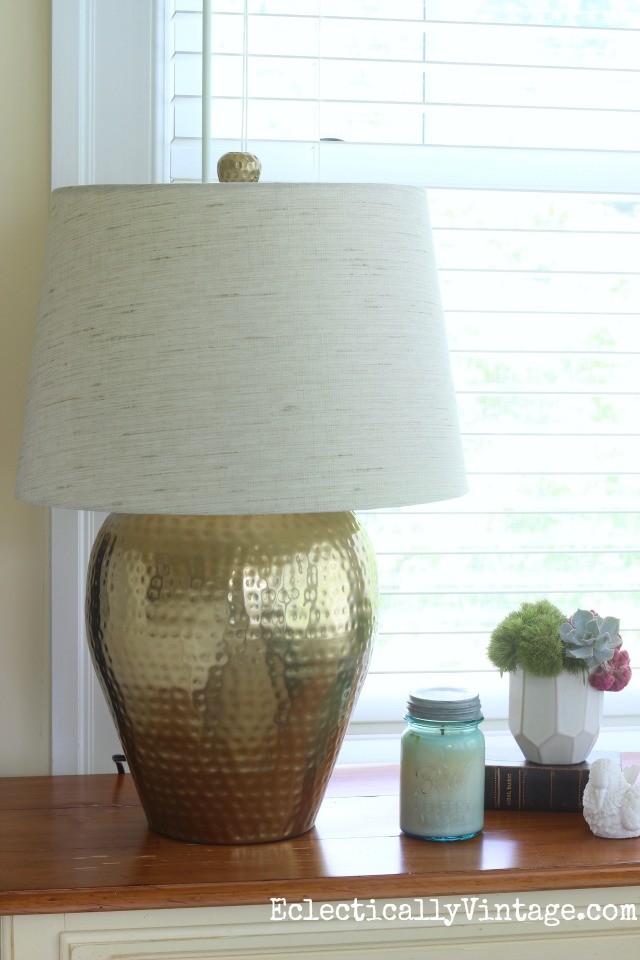 Next step is to paint the walls white once I find the perfect shade and add some art.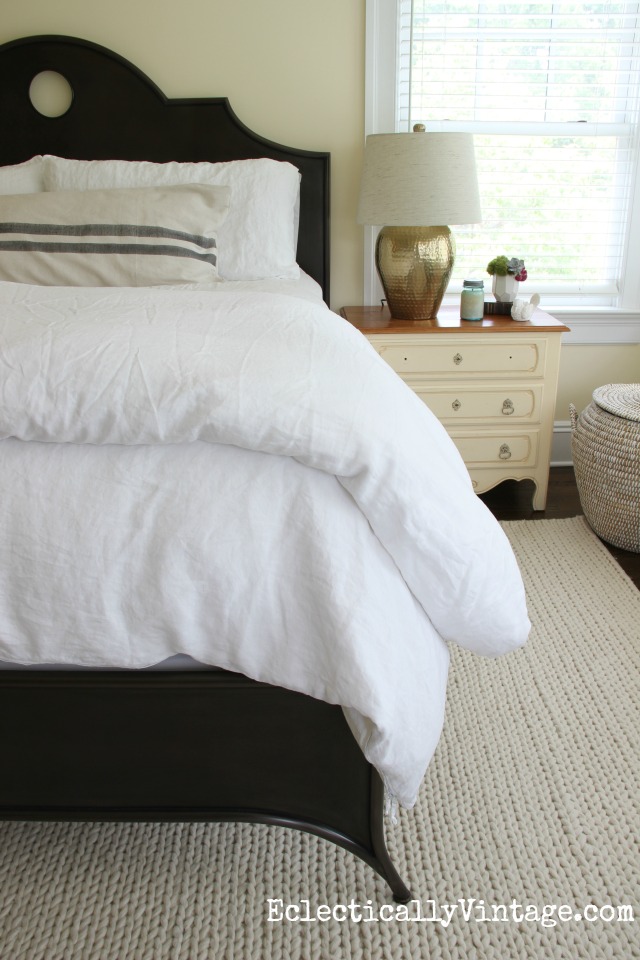 Here's to getting back to the basics.
Sources:
Linen Duvet and Shams – Matteo
Grain Sack Stripe Body Pillow Cover – The Vintage Songbird – email to order: [email protected]
Rug – Rugs USA
Bed – Restoration Hardware
Lamps, Ruffled Quilt – HomeGoods
Thanks for supporting the brands that make this blog possible.