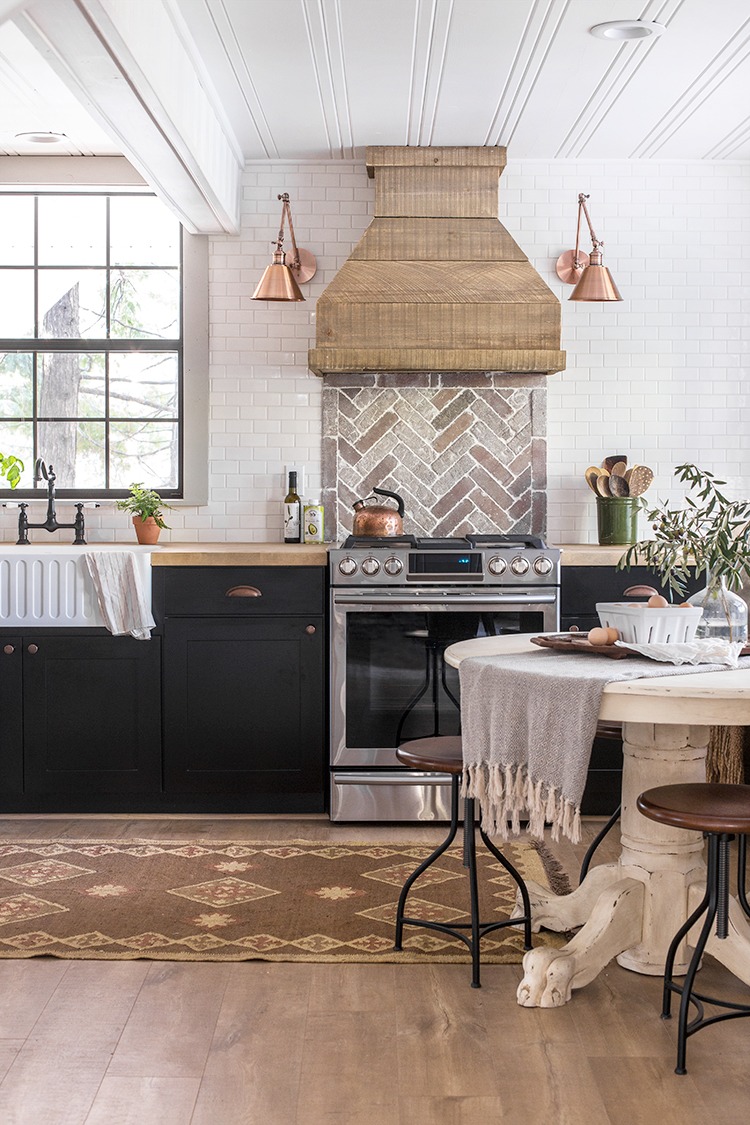 Jenna Sue Design has style! Not only did she renovate her own amazing home (tour Jenna Sue's other home here) but she's branched out to flipping houses and this is one house flip that I'm flipping over!
Jenna Sue says, "My design style mixes old and new while maximizing the budget. I love focusing on small details and adding personal touches, DIY projects and repurposing items in creative ways."
This is just one of my Eclectic Home Tours – click here to see them all.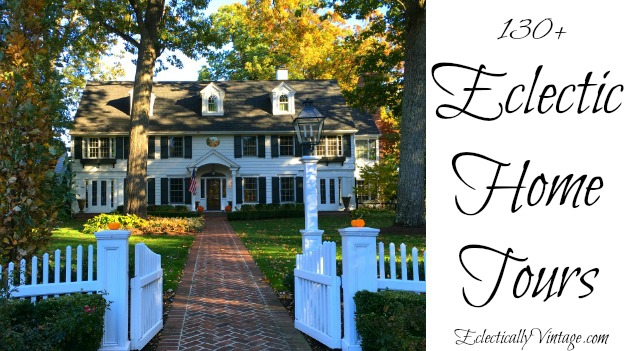 Four months of construction, lots of planning, a few unexpected expenses and tons of unique finishing touches turned this outdated mountain home in a charming cottage in a tiny CA town.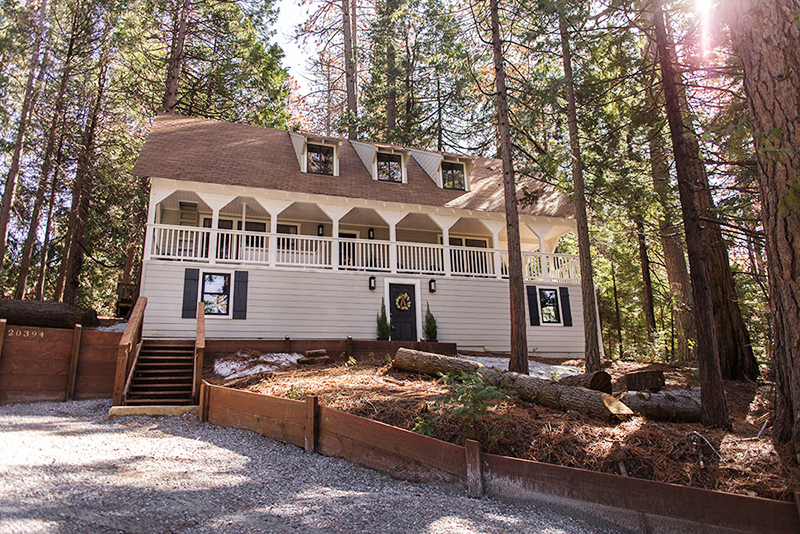 Classic adirondack chairs make this porch the perfect place to sit a spell.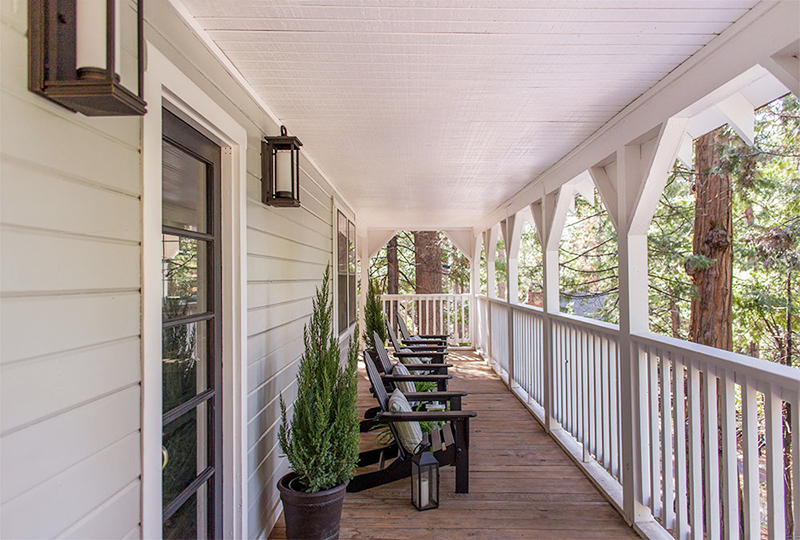 It's all in the details like the tiny bell and vintage style coat hooks.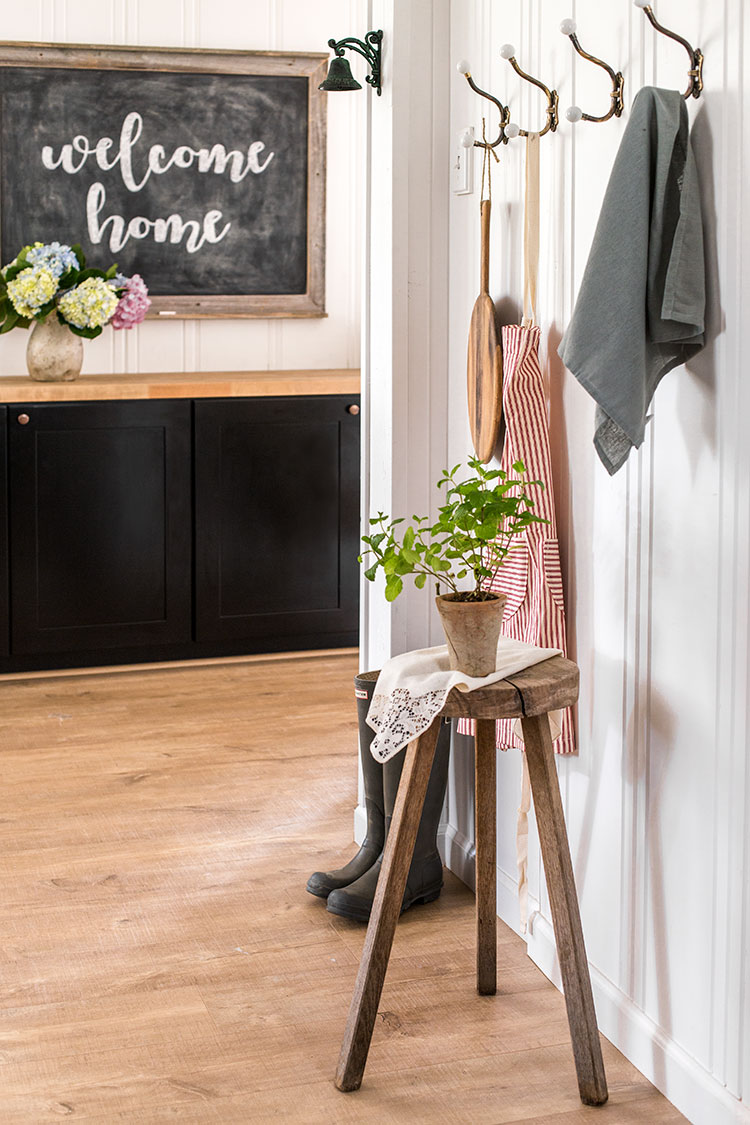 The house was gutted but I love that she kept the original dark wood ceilings but updated them a fresh coat of white paint.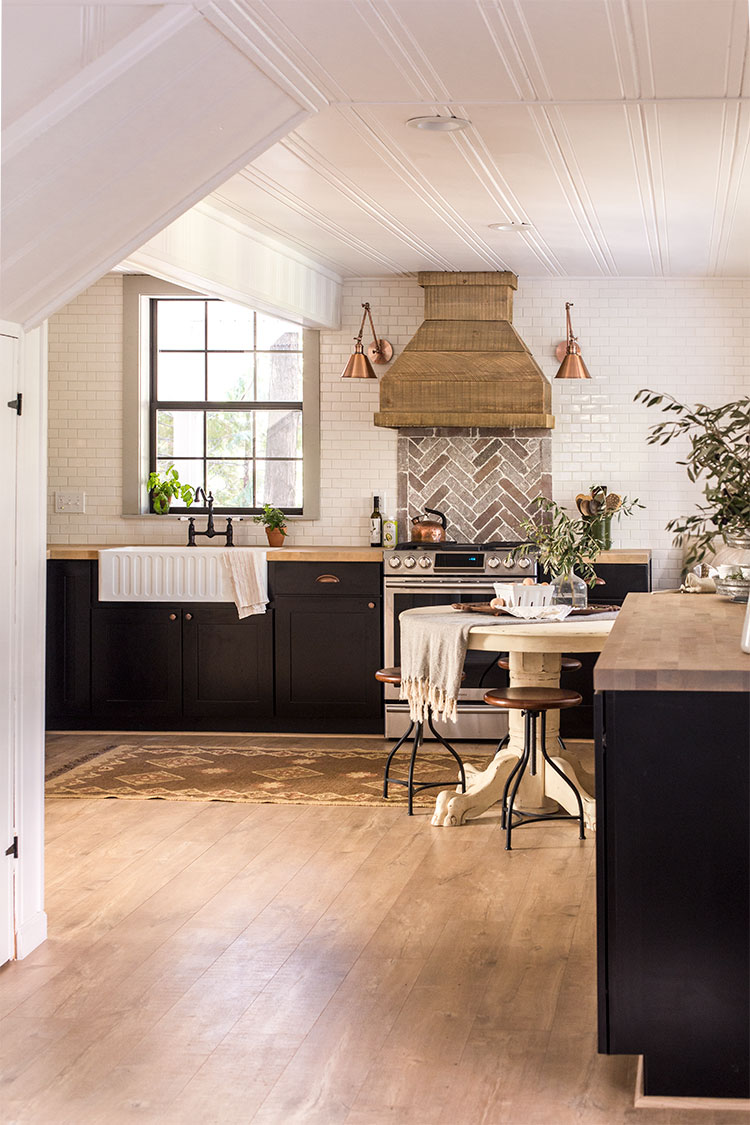 I love bringing tile all the way up to the ceiling – a simple thing to do to make a kitchen look much more high end.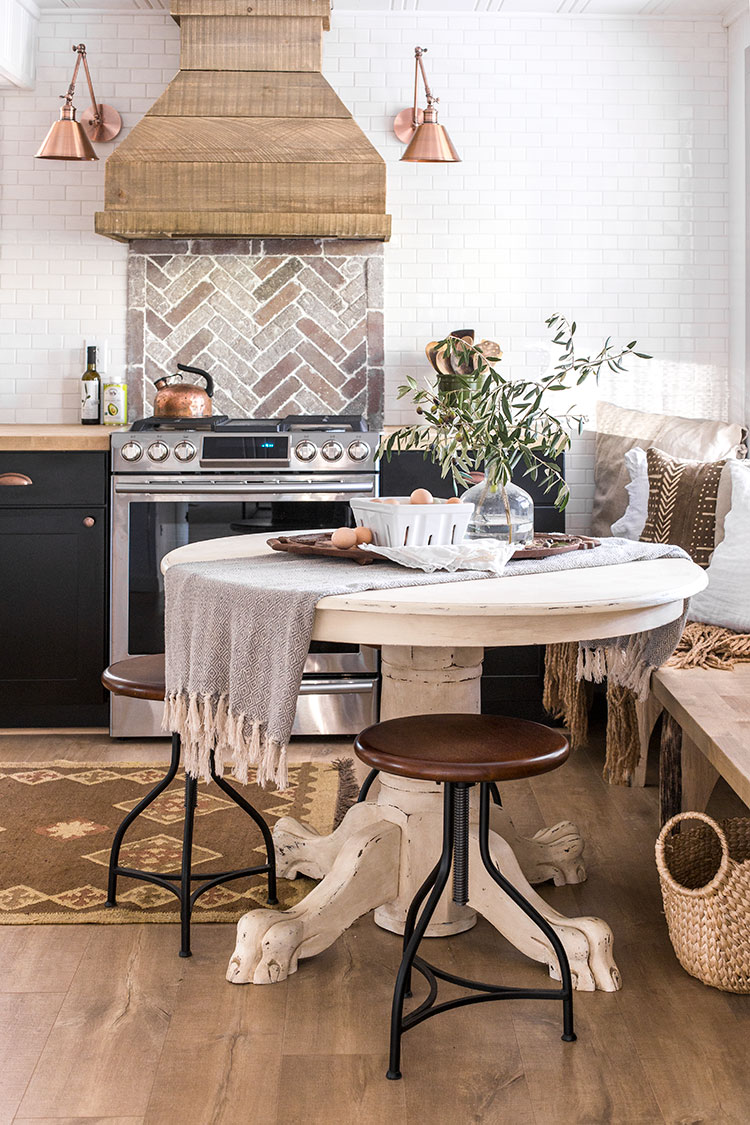 Rustic wood touches stand out in this neutral home.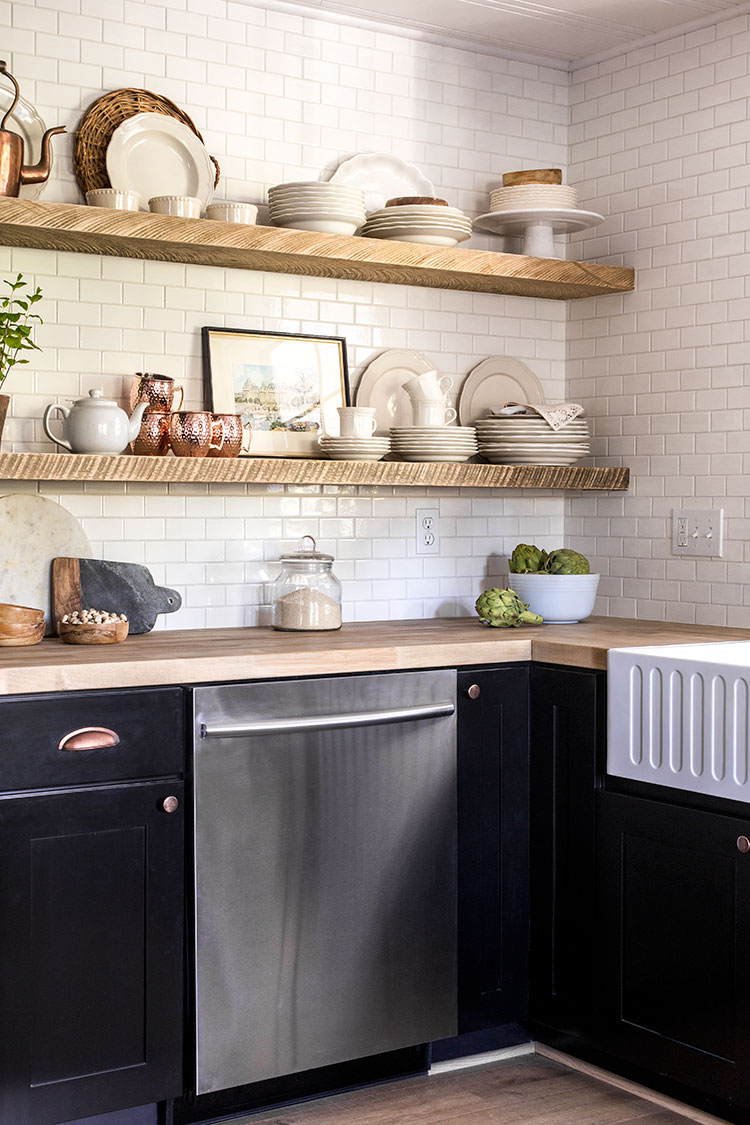 An open floor plan marries the living and dining room.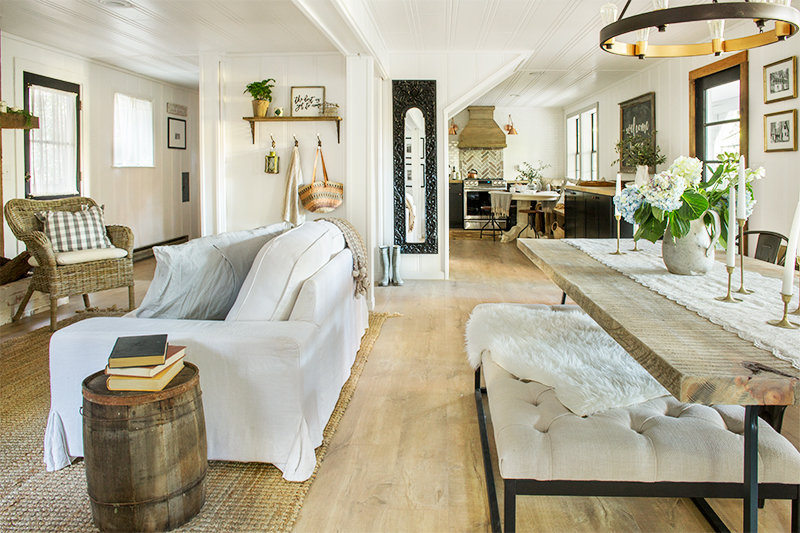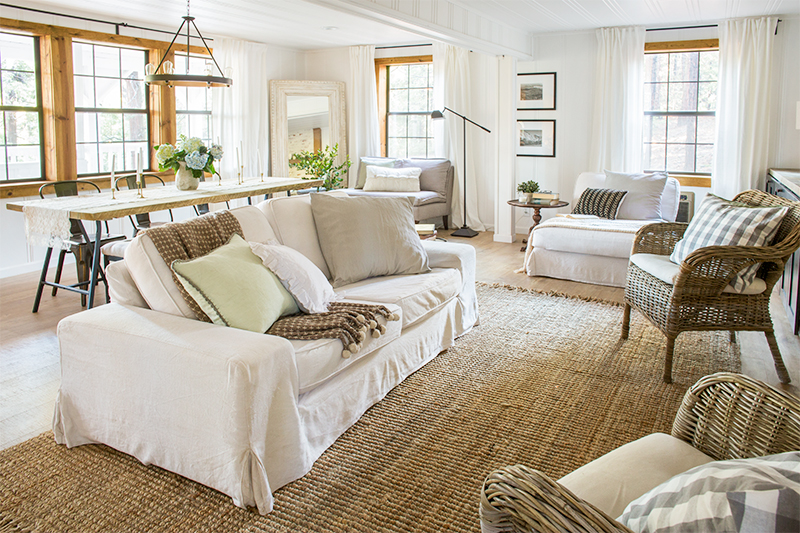 Whitewashed brick and wicker chairs give the space a casual feel.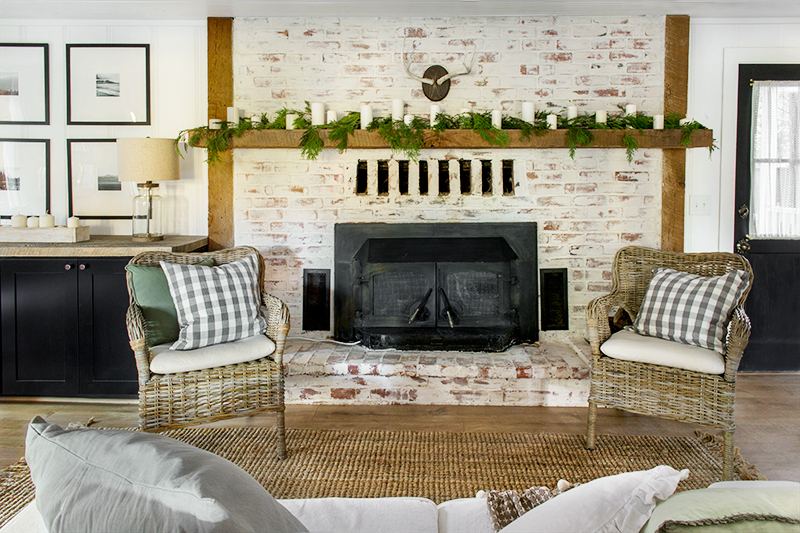 The ceilings and walls were all painted white but I love that the window casings were kept in their original natural wood.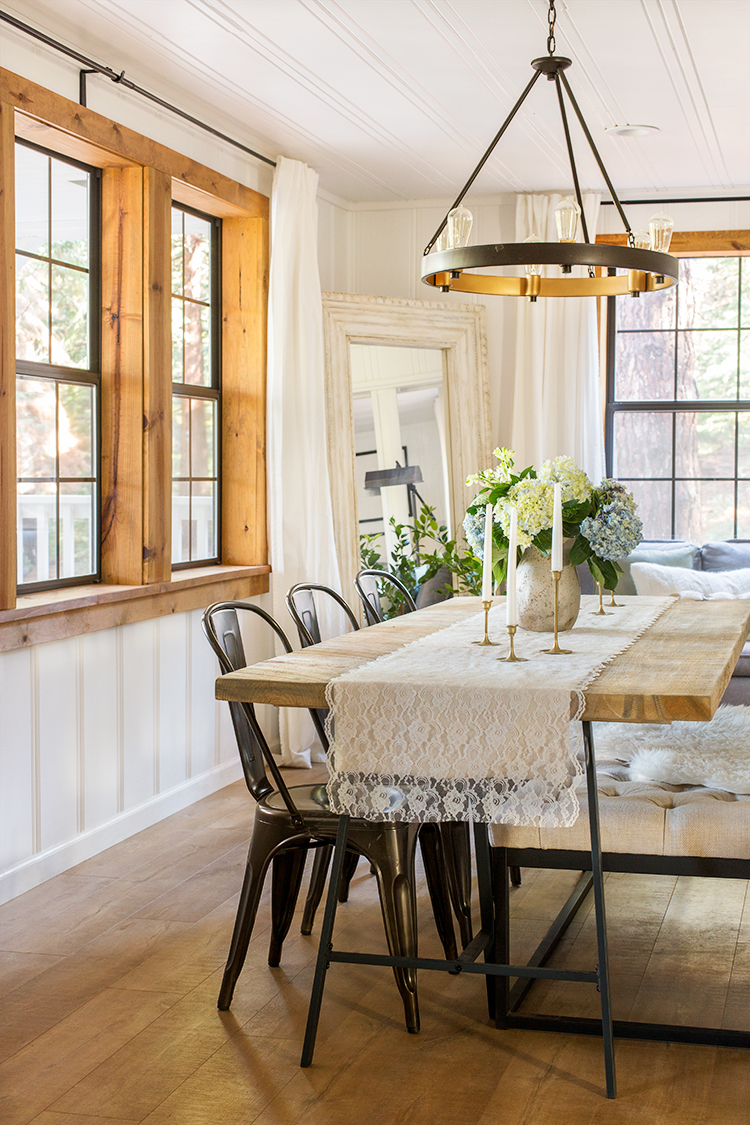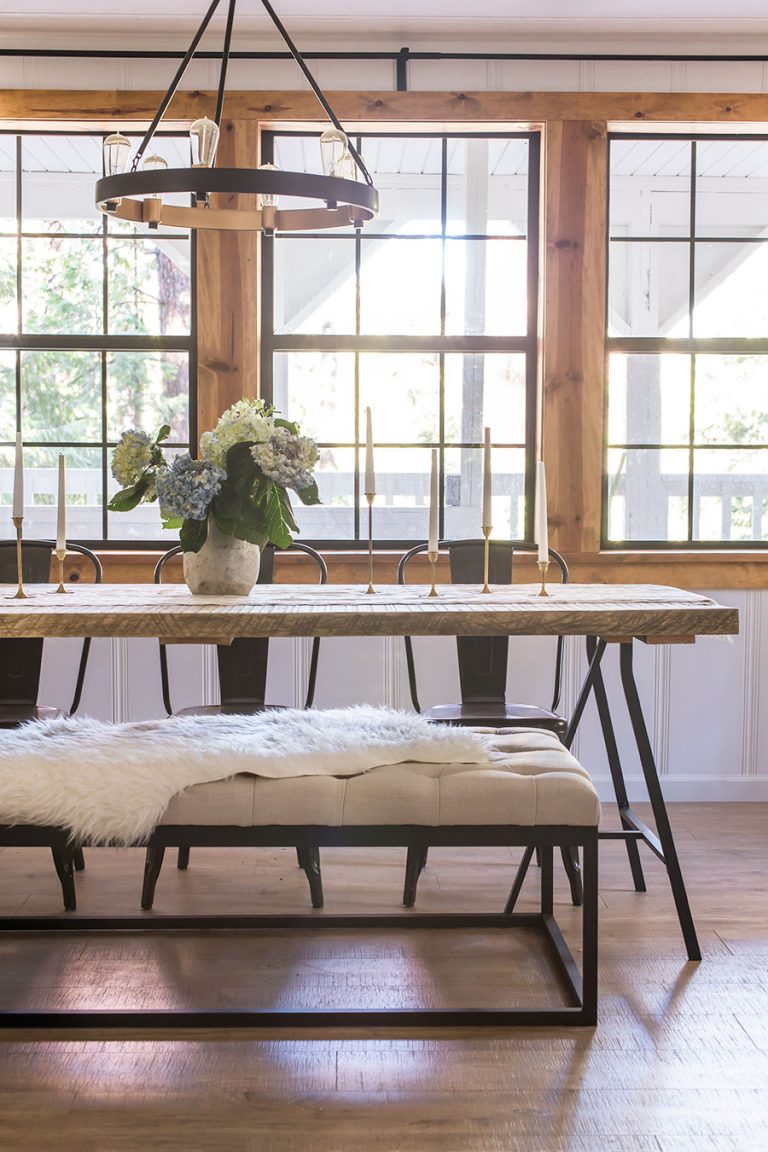 The master bedroom is a peaceful retreat in whites and warm wood tones.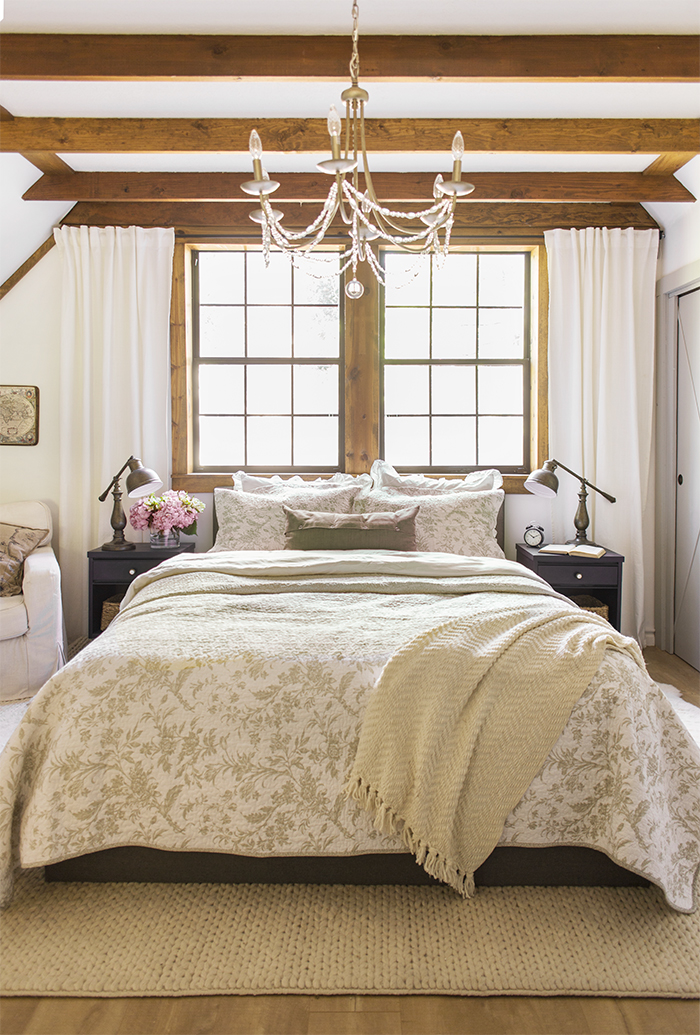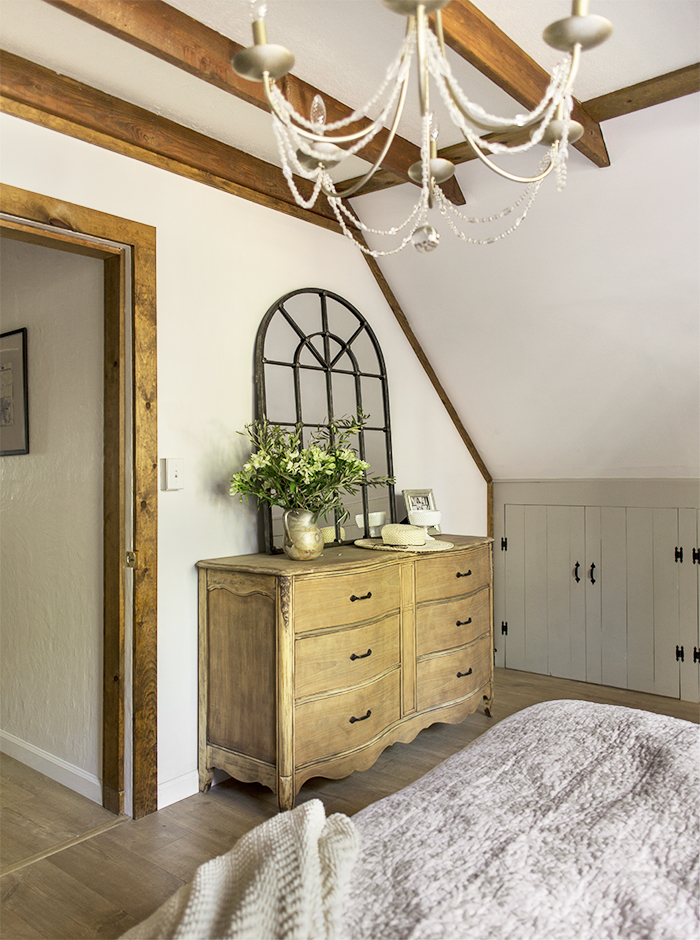 An old clawfoot tub and brass pipes look like they've always been here.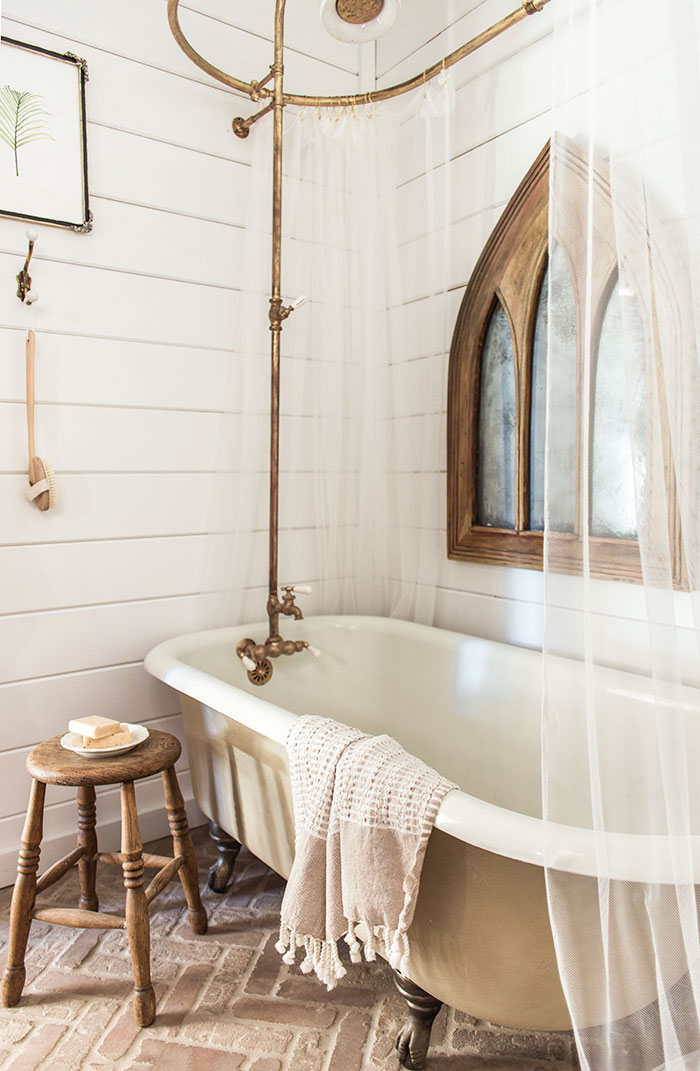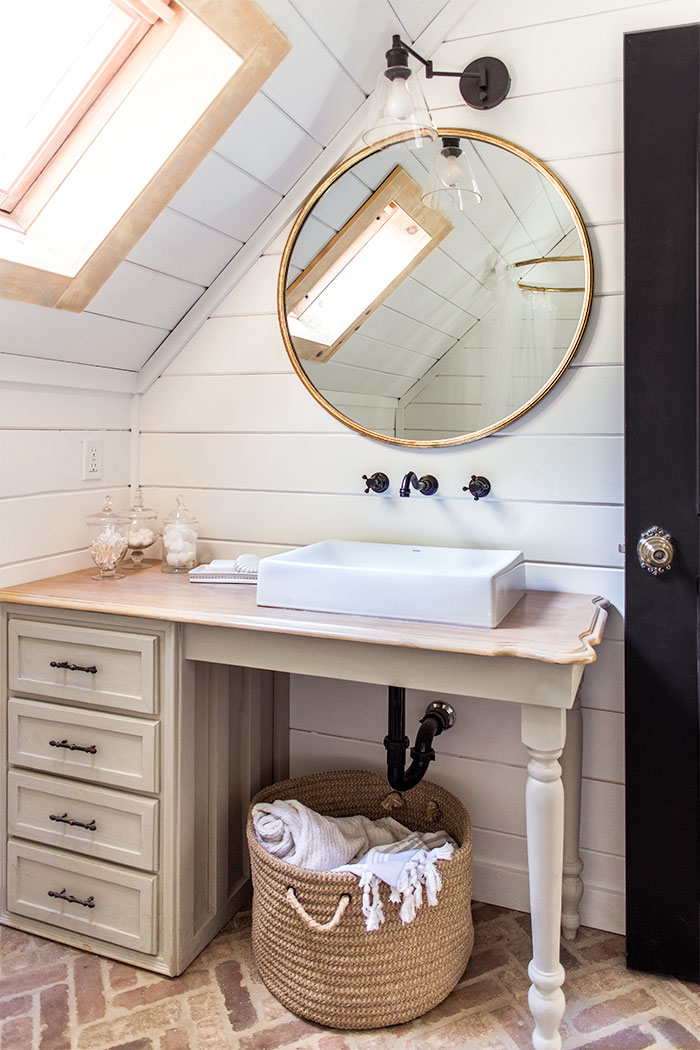 The fifth of six bedrooms – each door gets it's own number.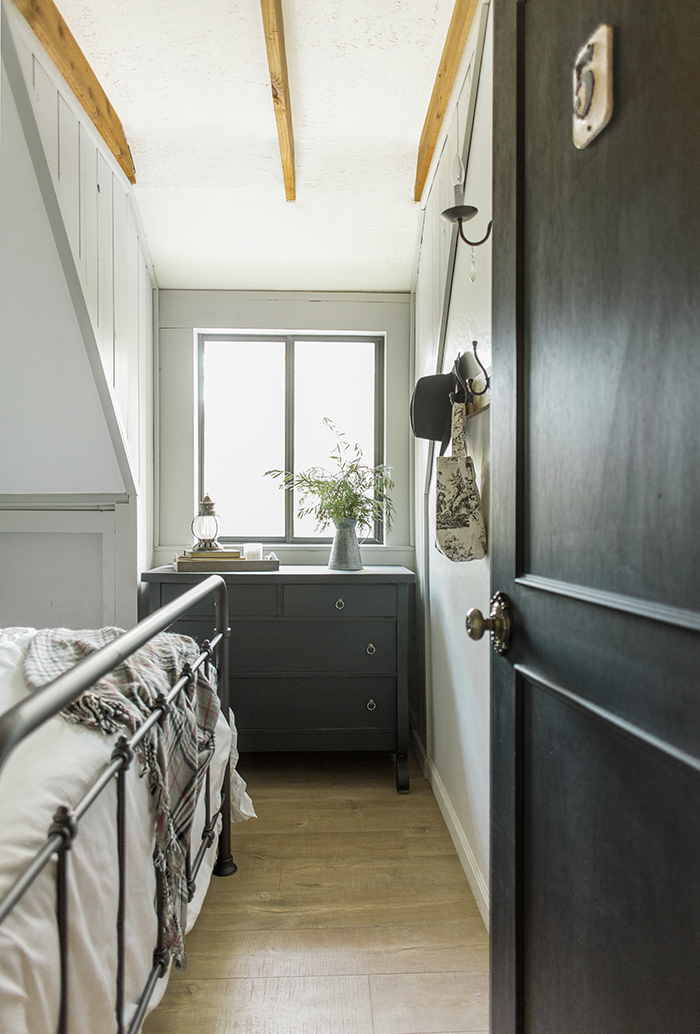 Cute little touches throughout the house include a little bedside bench.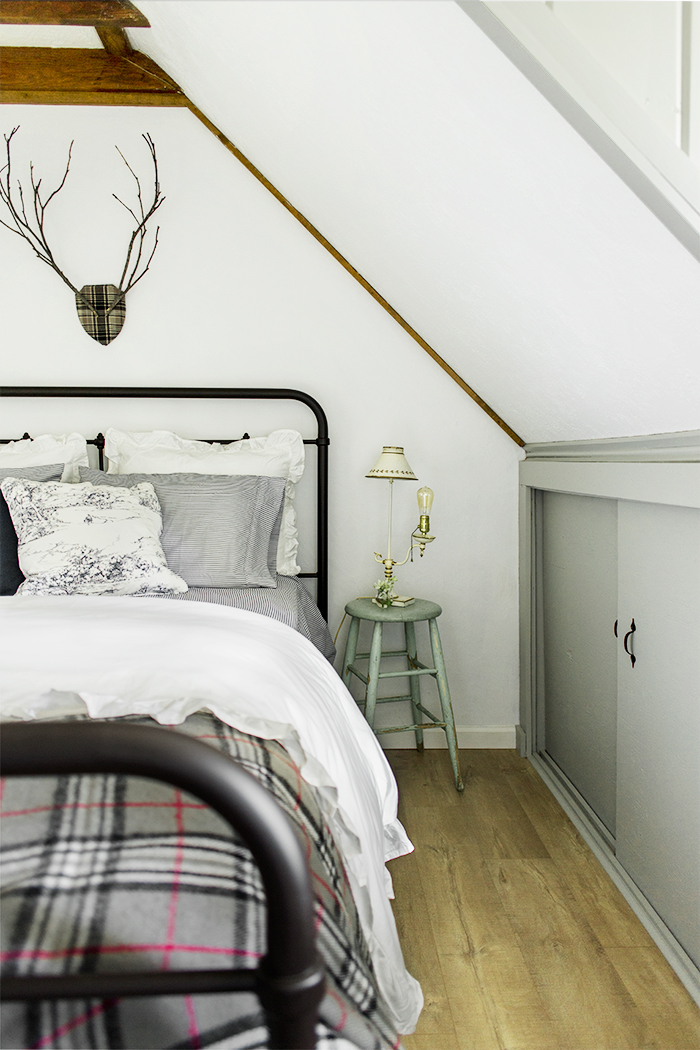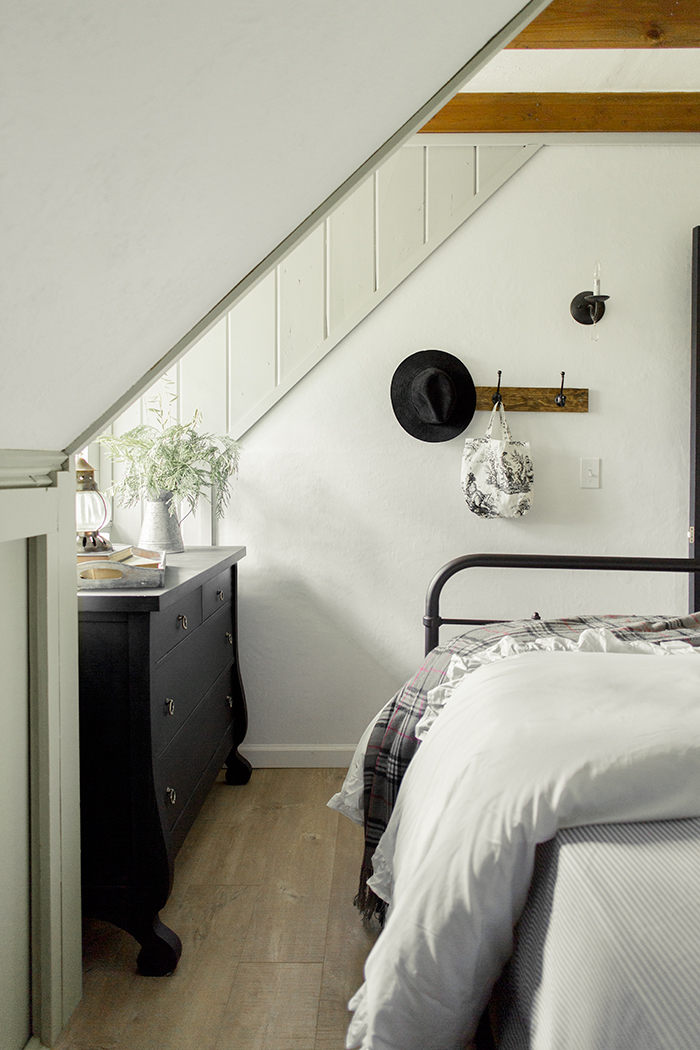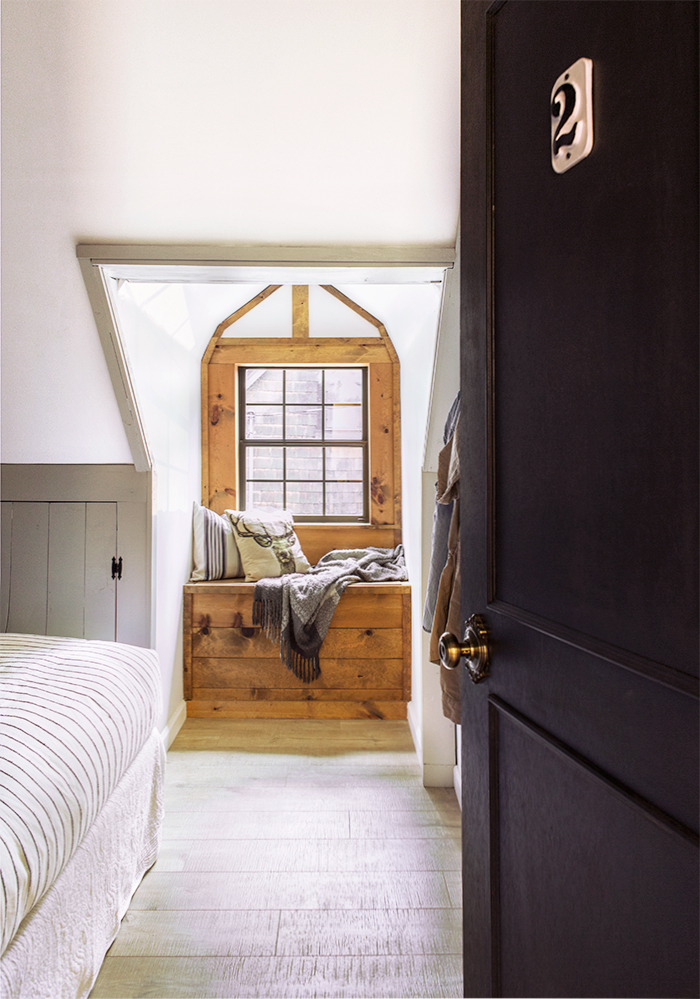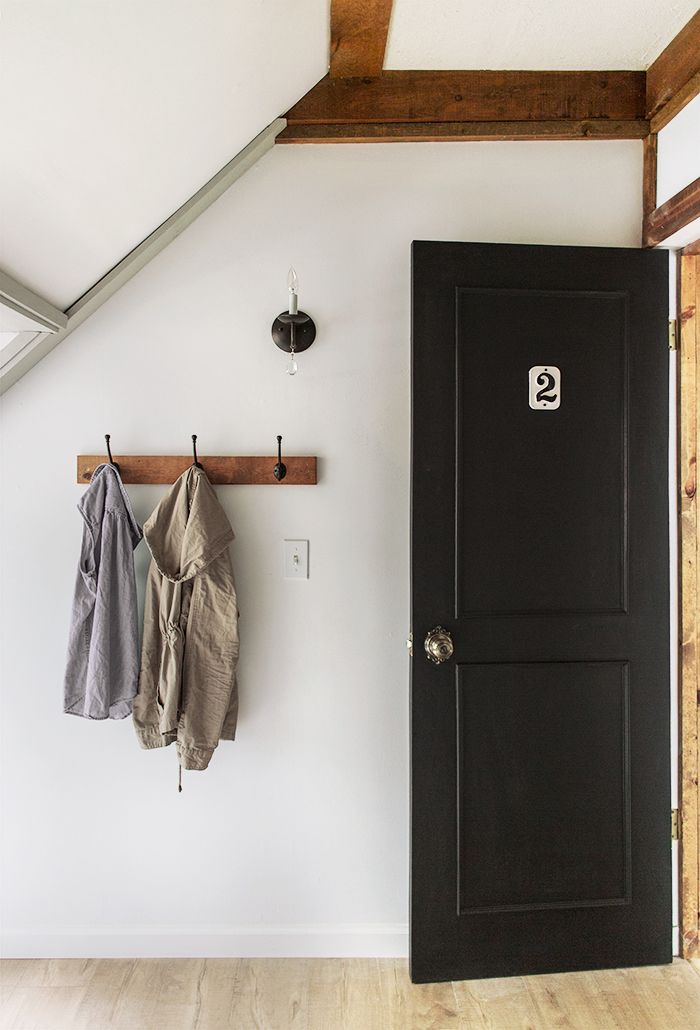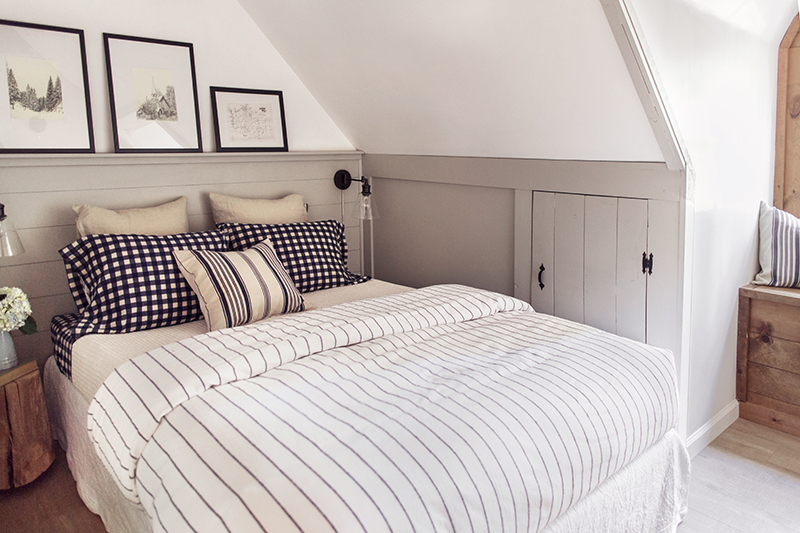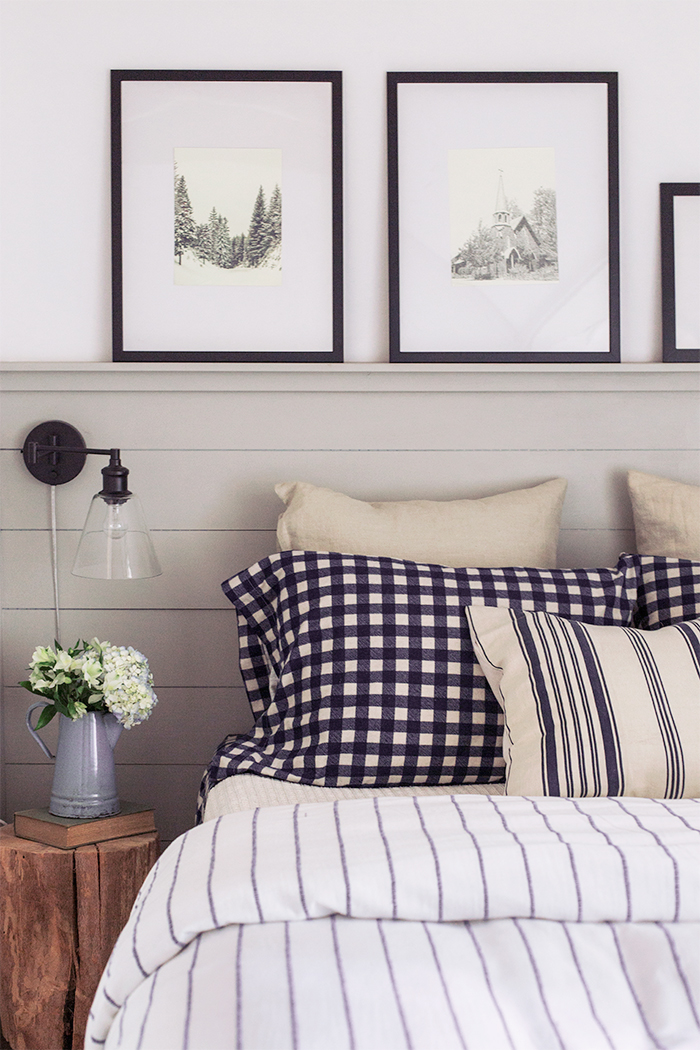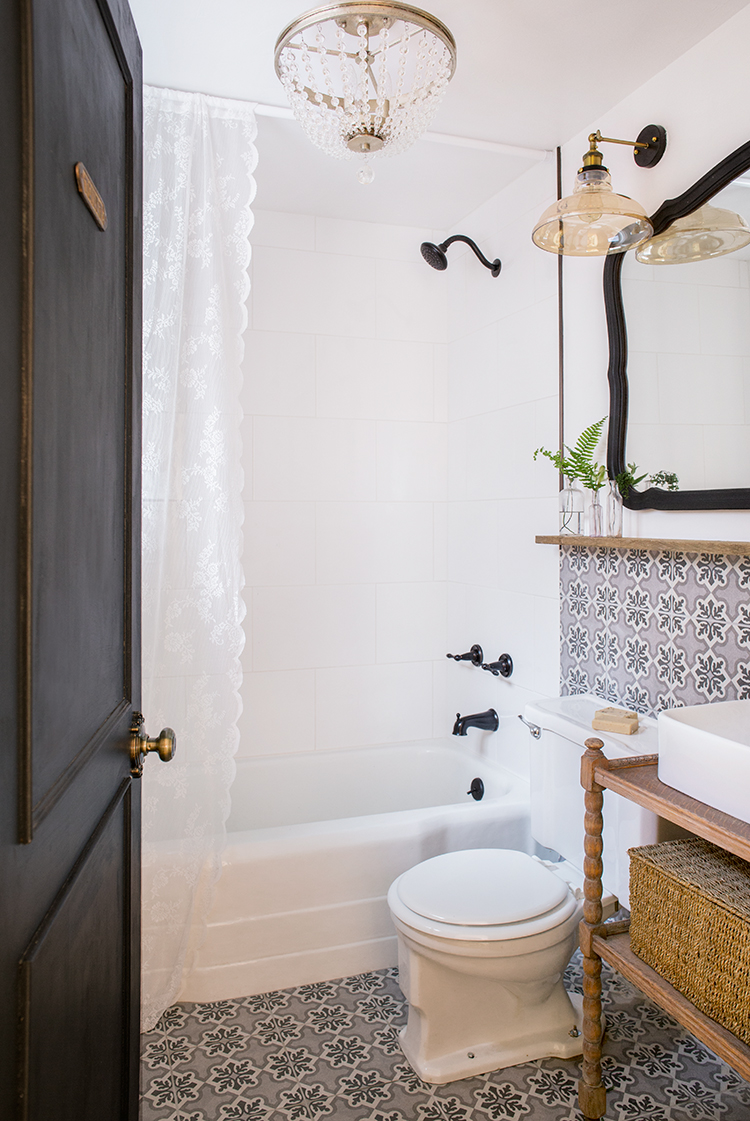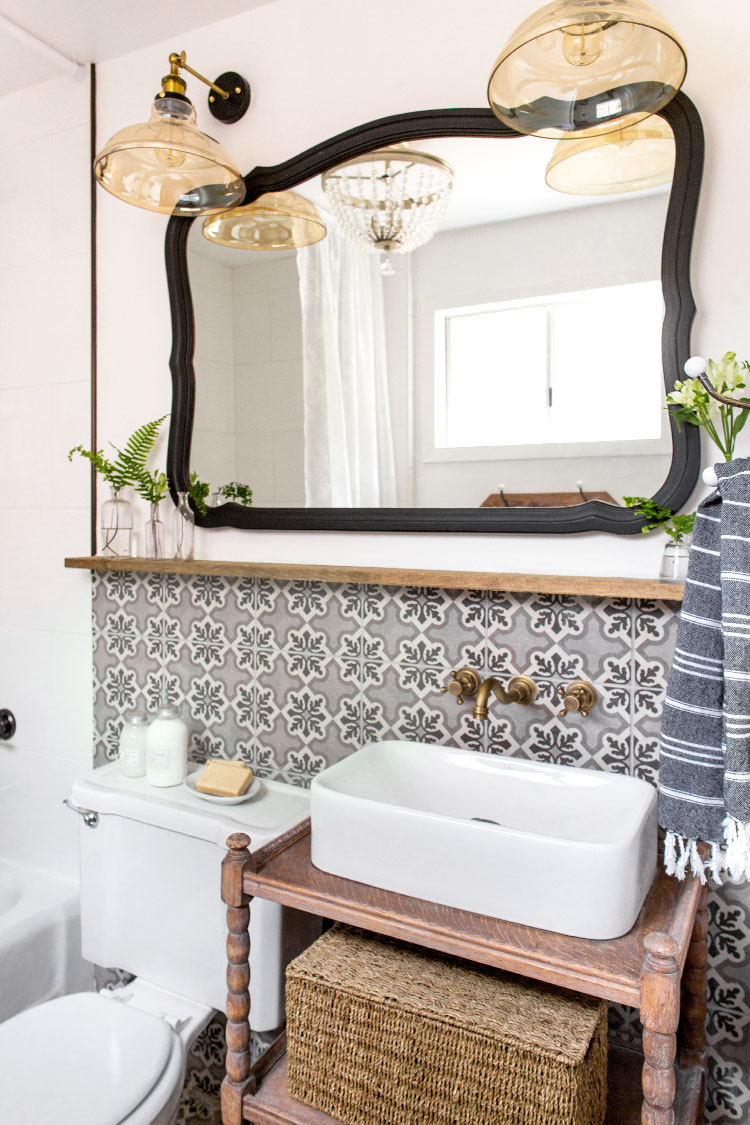 We can't forget the kids room.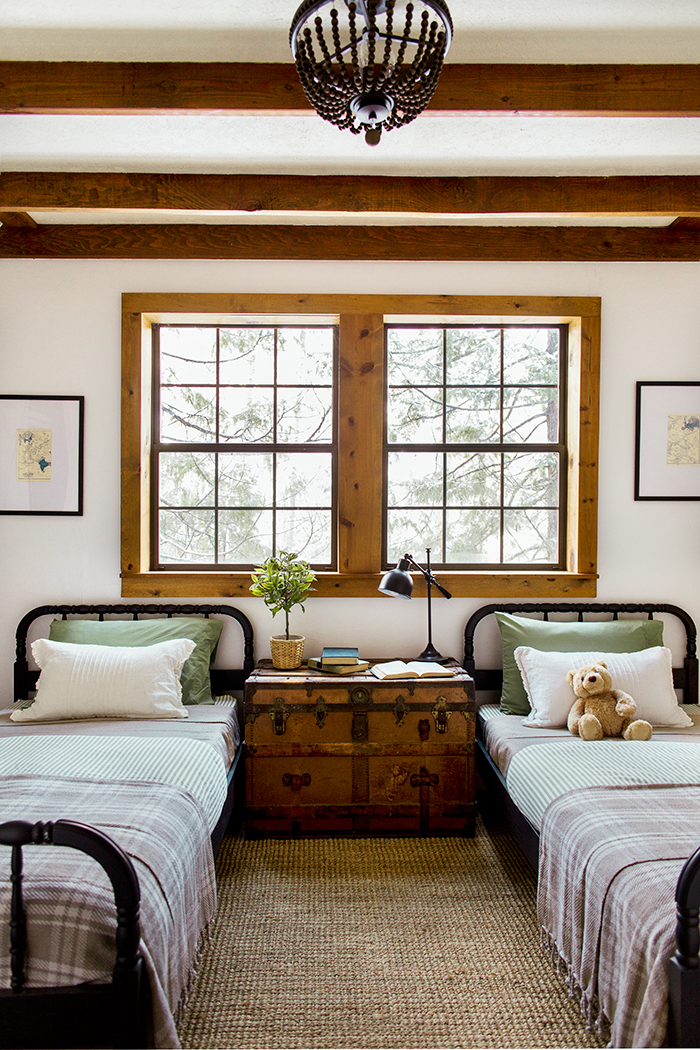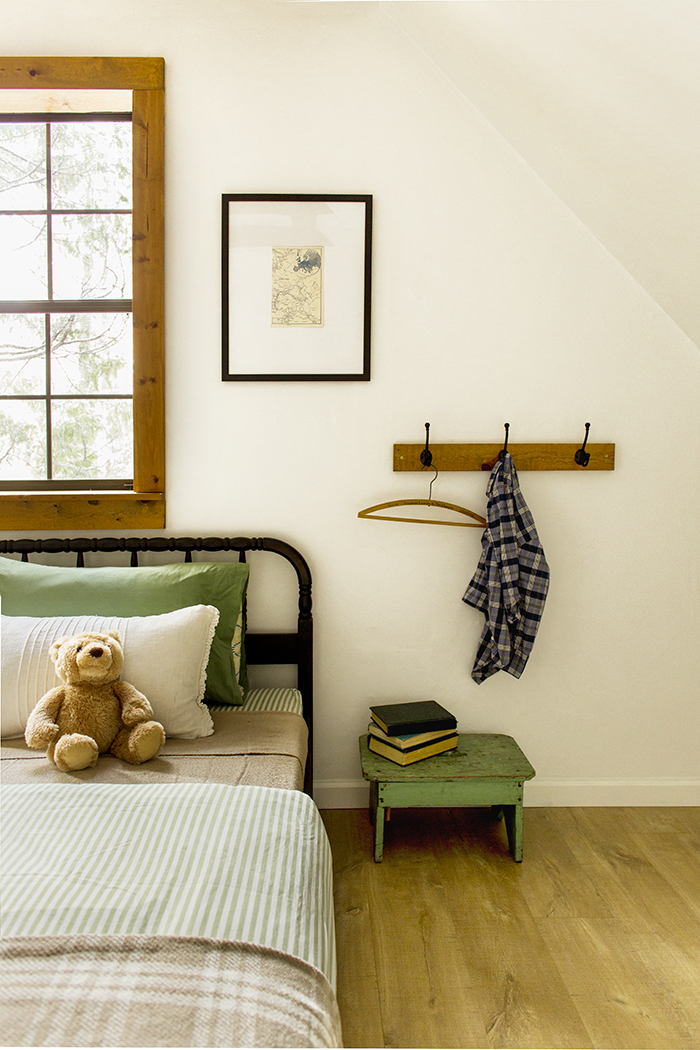 A black sliding door leads to the laundry room …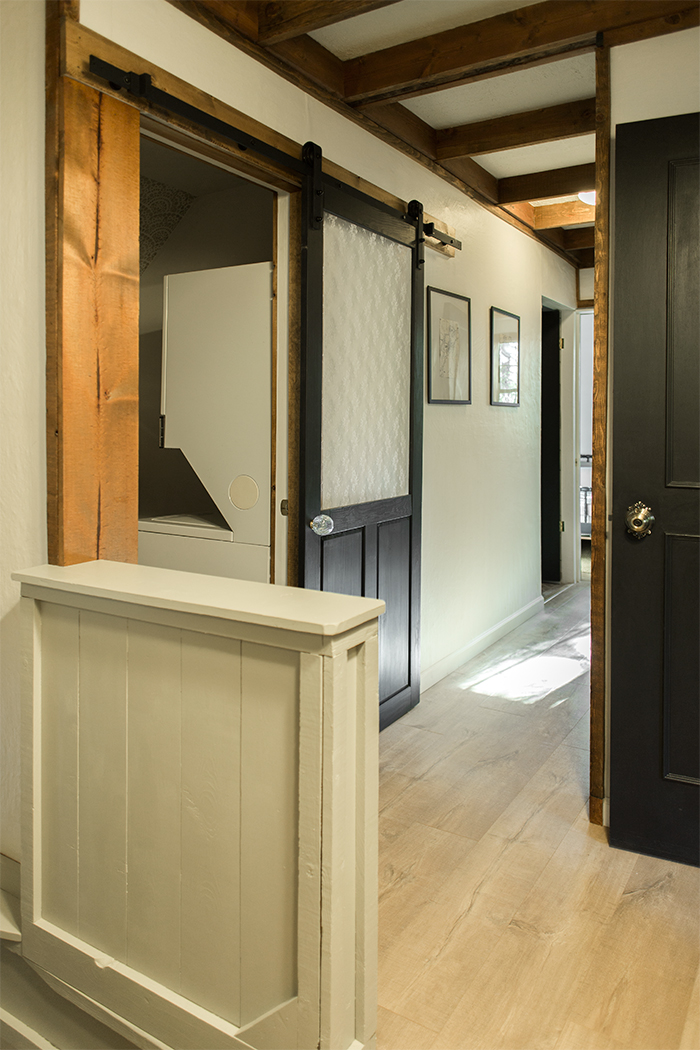 with a place to fluff and fold in style.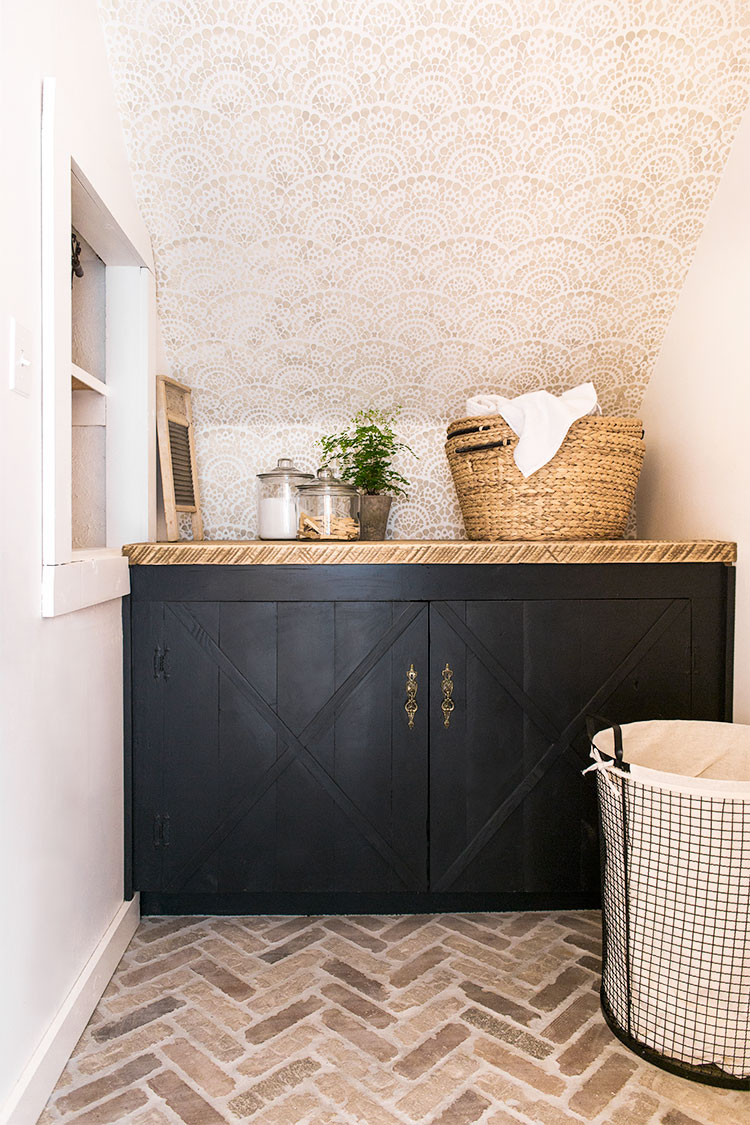 Can you believe the before!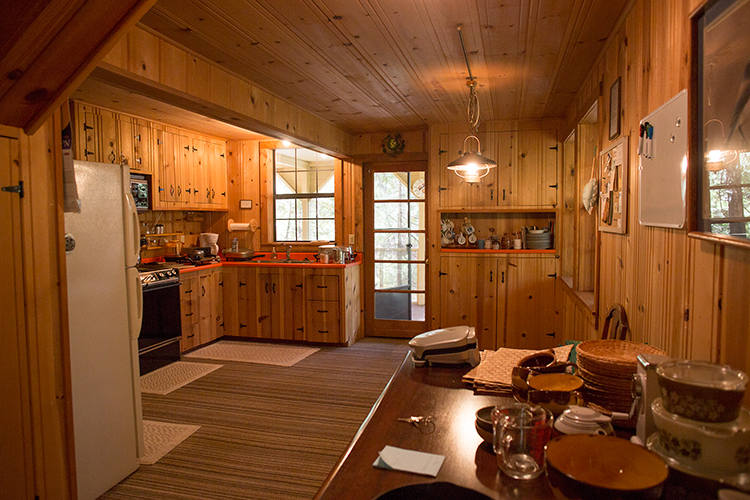 WOW – who wouldn't want to live here?
Guess what? You can because the cottage is for sale.
Head over to Jenna Sue Design to see the before pics (you won't believe what it used to look like!) and more of this cottage renovation.
See more Eclectic Home Tours here.