This 1851 home of Liv and Grace Restored is filled with historic charm.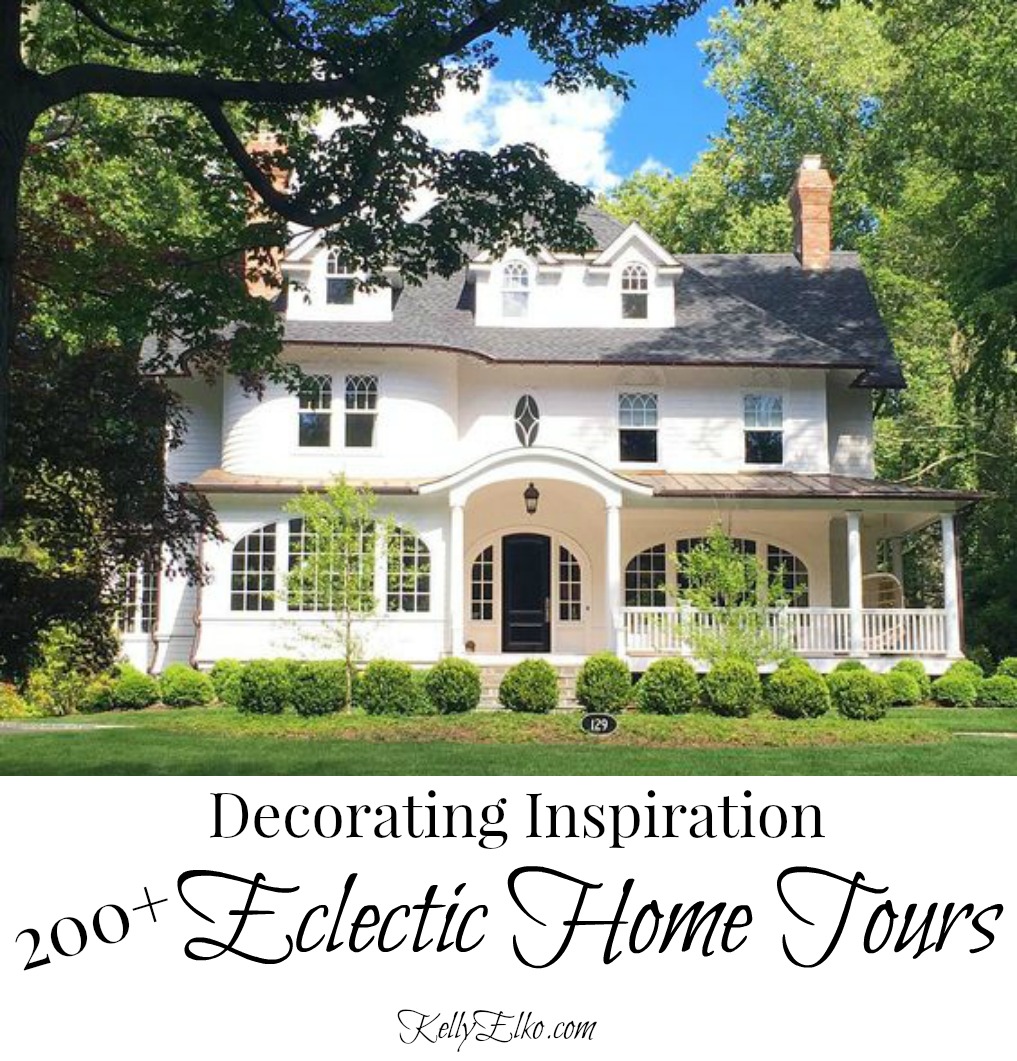 Annie of Liv and Grace Restored lives in a historic district of Massachusetts and her farmhouse has been updated while retaining it's vintage charm.
Says Annie, "My style has changed over time and I'm sure it will continue to evolve with our family. I love the juxtaposition of vintage furniture finds with modern fabric. I love the warmth of well loved rustic pieces and chipping paint, yet clean lines and uncluttered surfaces. When we bought our 1851 farmhouse, I decided to have fun with it and get creative using lots of antiques with personality. I always have a hard time pinpointing my style because I'm inspired by so many things. I think eclectic is my favorite word!"
Now let's step into No. 20 through the blue front doors.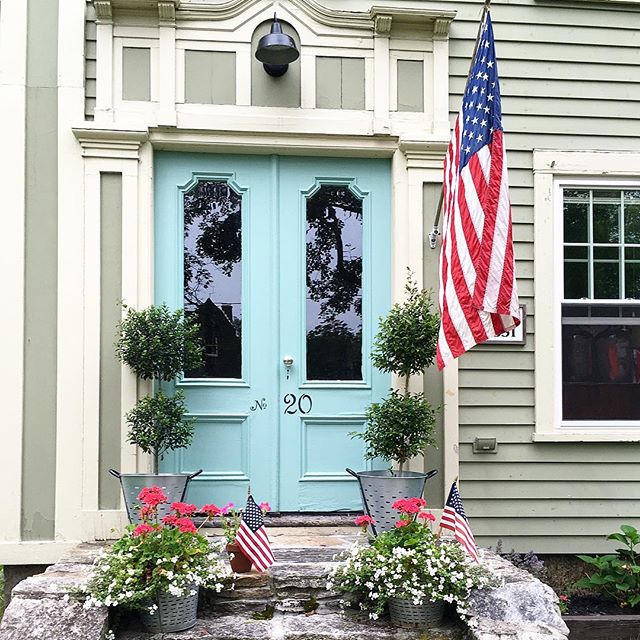 An antique church pew looks right at home against graphic floral – no it's not wallpaper! Annie hand painted it based on a favorite wallpaper pattern she fell in love with.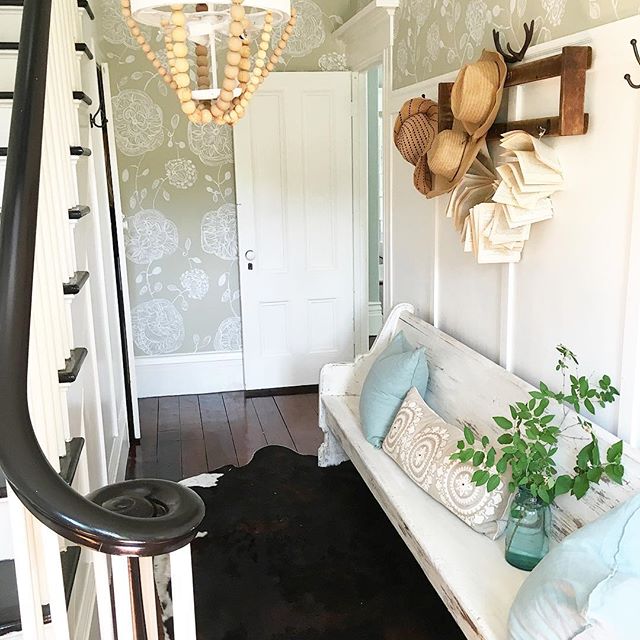 Annie removed crystals and added wood beads to update the foyer chandelier.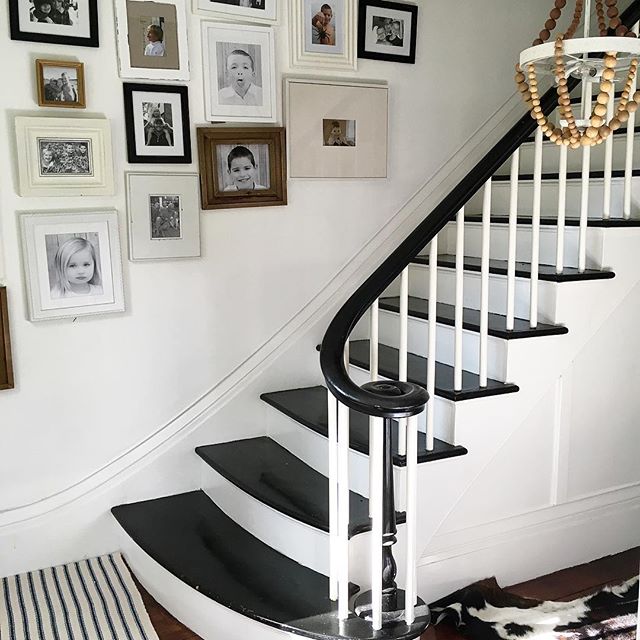 Dark gray lower cabinets combine with simple wood shelves.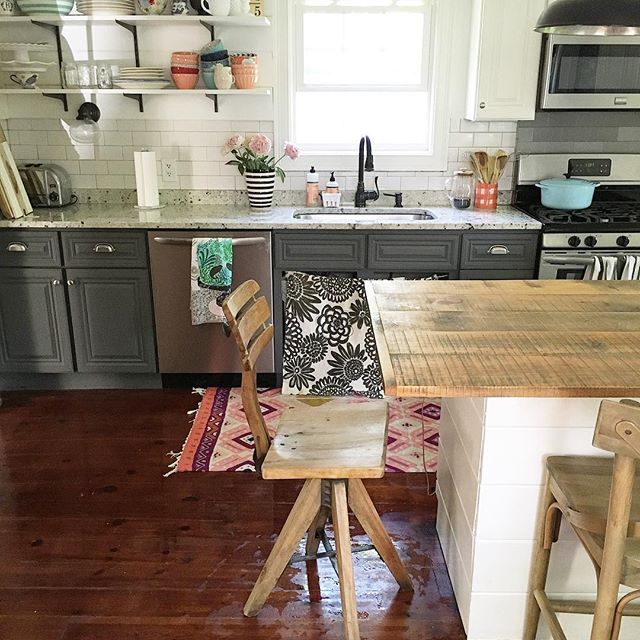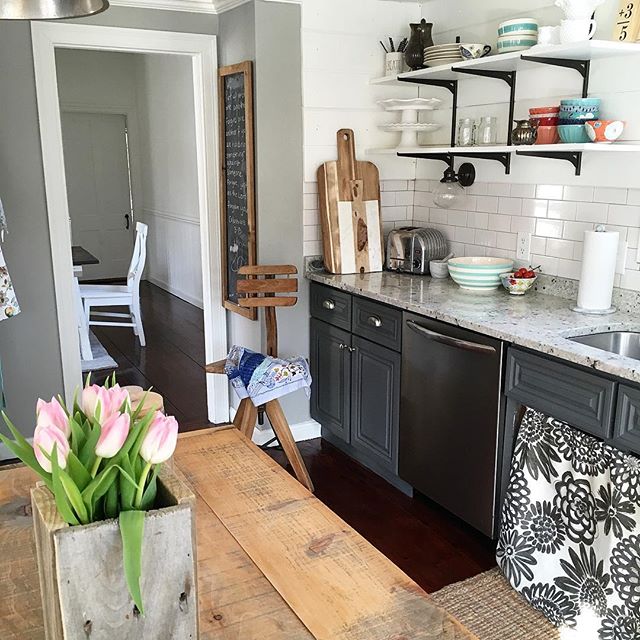 I love the mismatched hooks hung at different levels.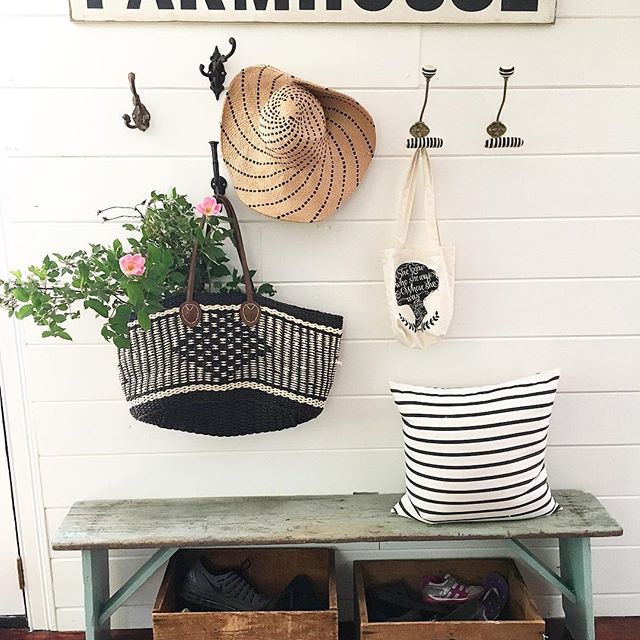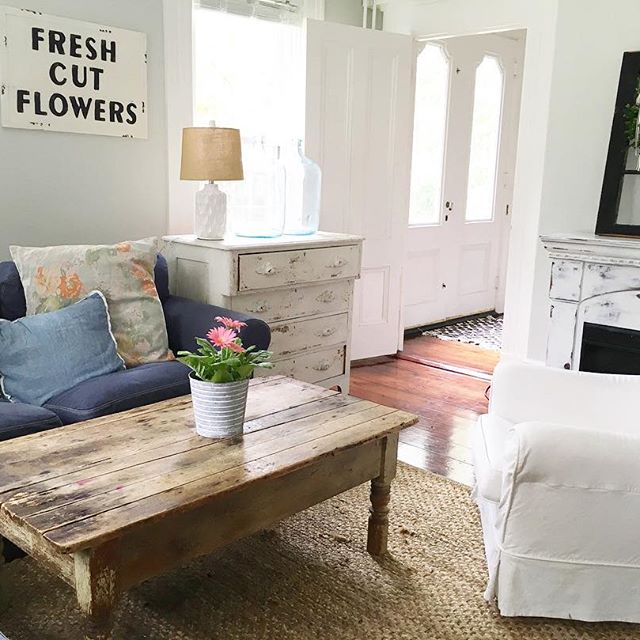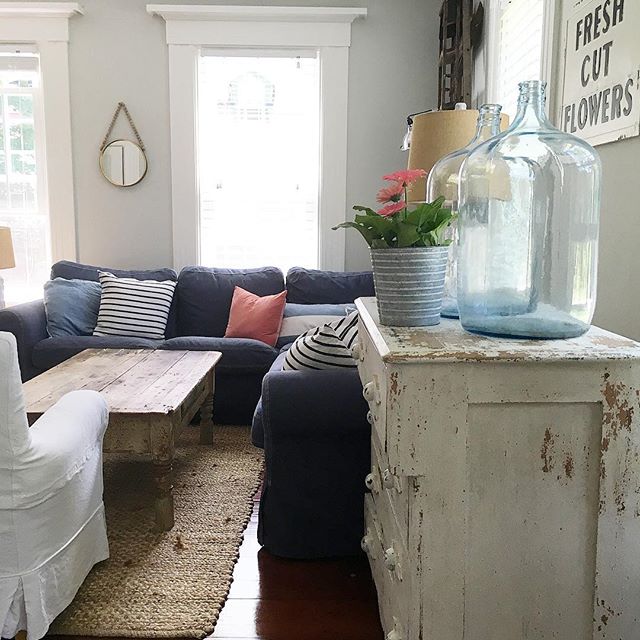 Annie restores and sells old furniture and she worked her magic on this upright piano.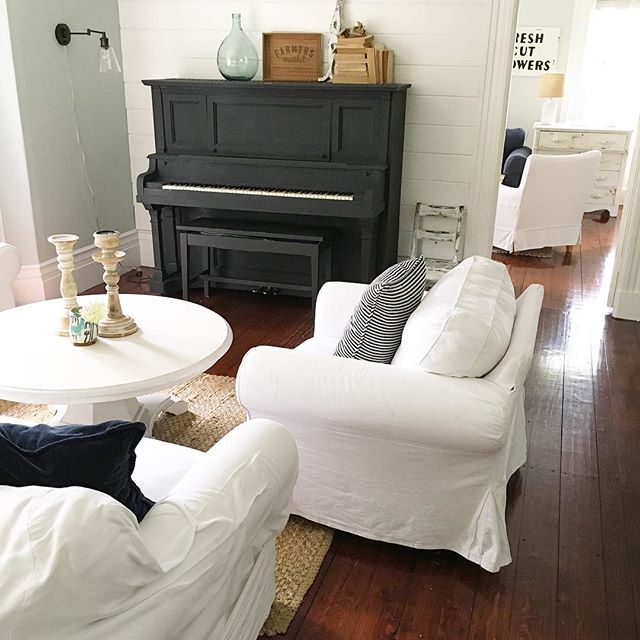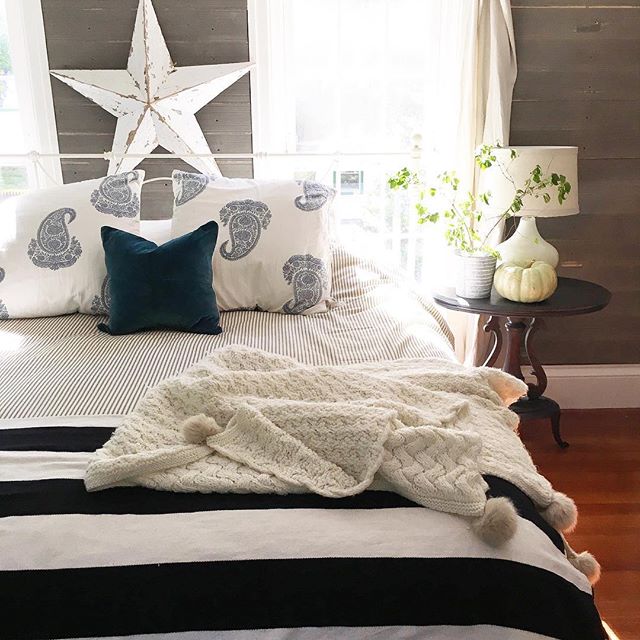 Vintage furniture pairs with a modern rug in this little girls room and how cute is the mini dressing table.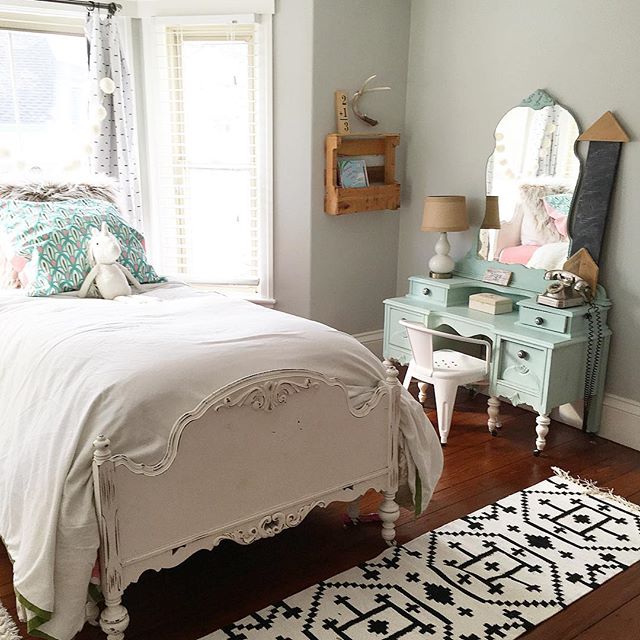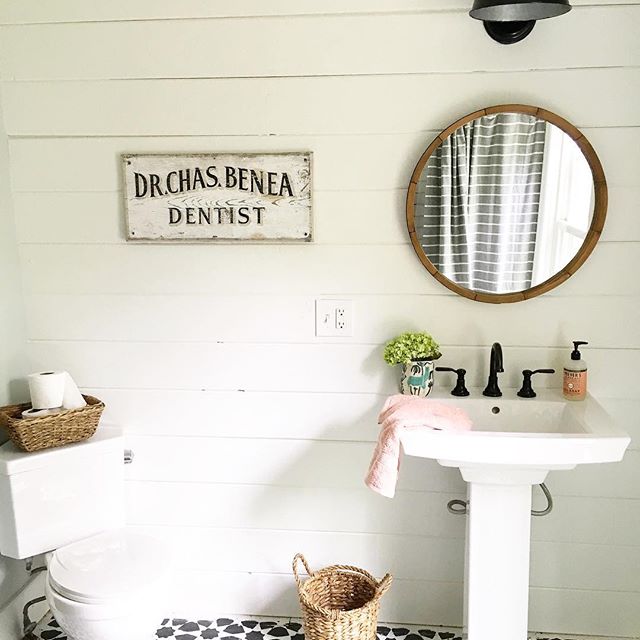 Even the patio is quirky with three sets of mismatched chairs.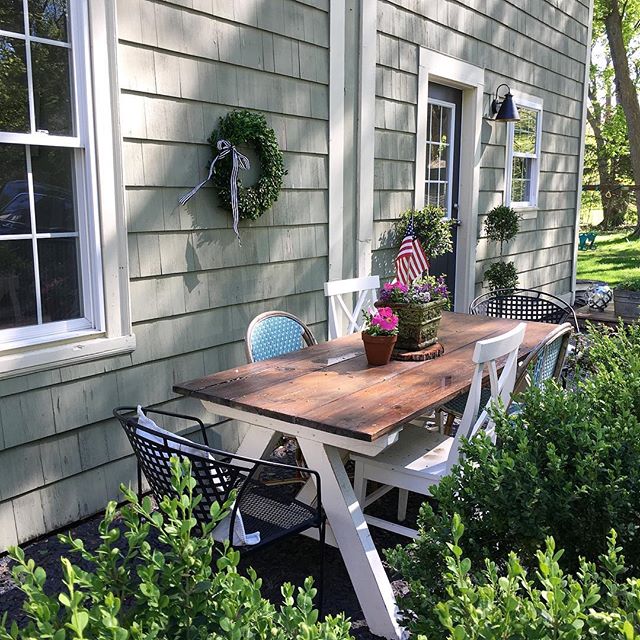 Visit Liv and Grace Restored to see more of this charming house.
You can also find me on Instagram @kelly.elko.