Molly of The Poor Sophisticate lives in the gorgeous German countryside.
This is her village.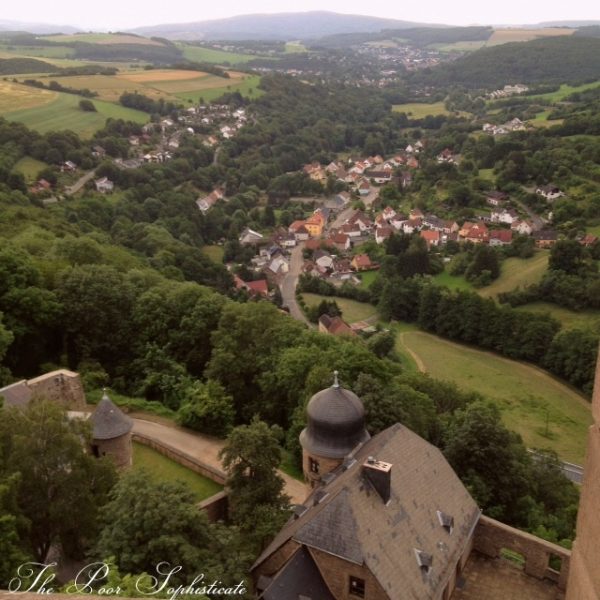 Her hubby reenlisted in the military just so they could live abroad and they seem to be living the good life in their renovated barn.
Molly created a pallet bar to hide an ugly eyesore – a genius solution!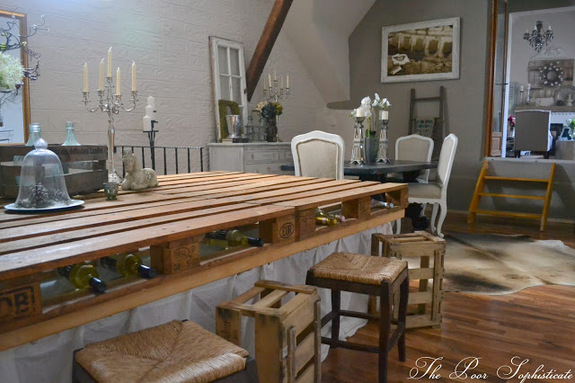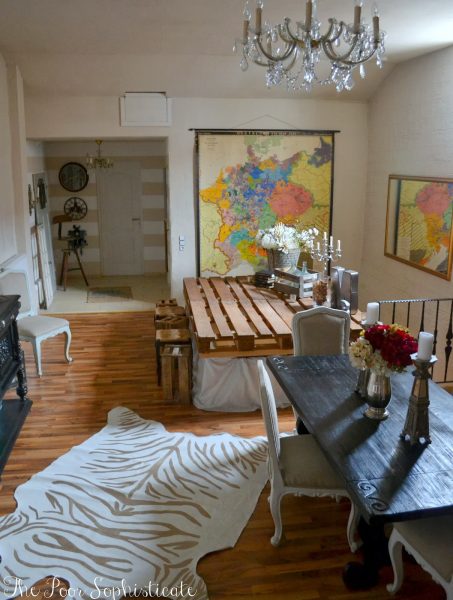 She also made that zebra hide rug from a drop cloth!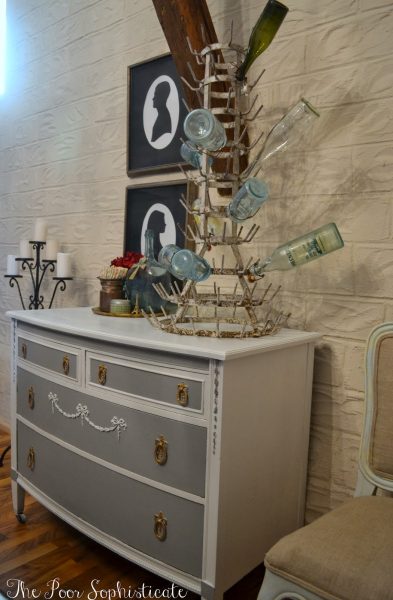 Need a fun wall treatment – that won't damage walls and is easily removed?  How about a book page wall.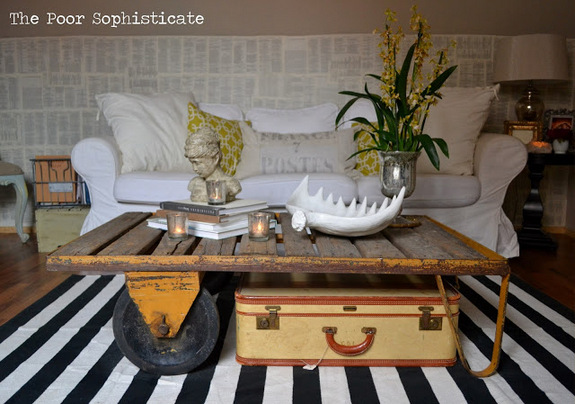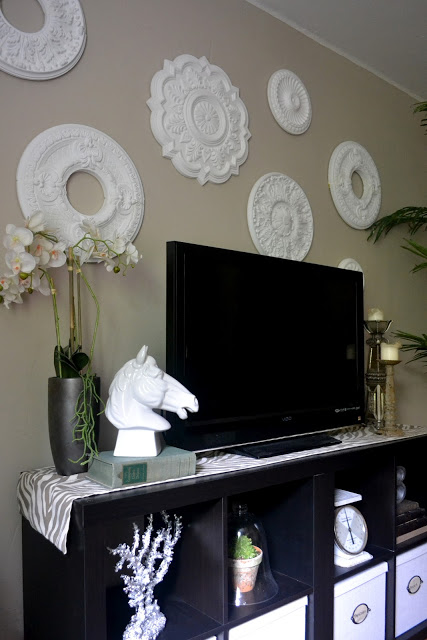 Love these DIY ombre curtains.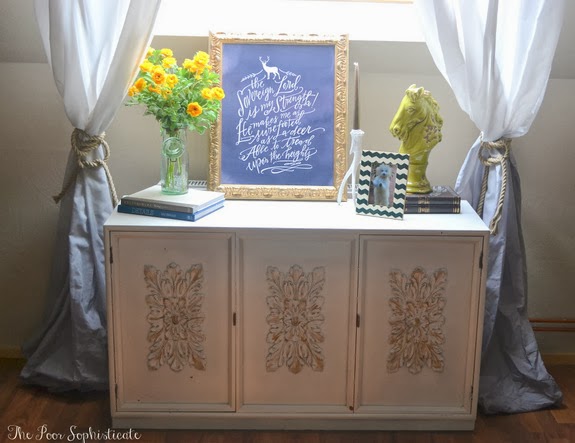 Into the kitchen for some bratwurst & beer.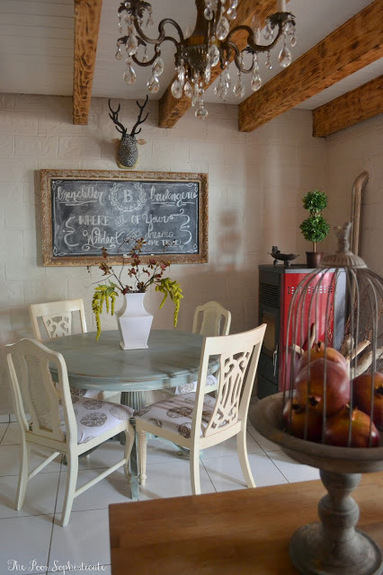 I love Chuck – he went from slightly scary faux deer head to a more jazzed up (non-scary) version!

I knew I really liked Molly when I read that she likes reading graffiti on public bathroom walls!
So she made her own graffiti wall (and made her own chalk paint too)!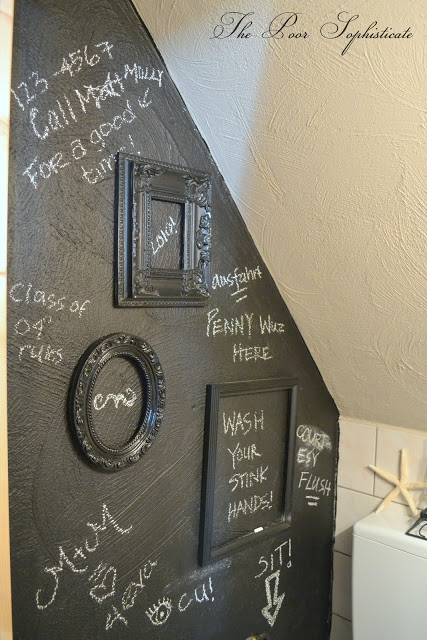 You really have to see the before pics to appreciate all the work Molly did to make this a warm and cozy home.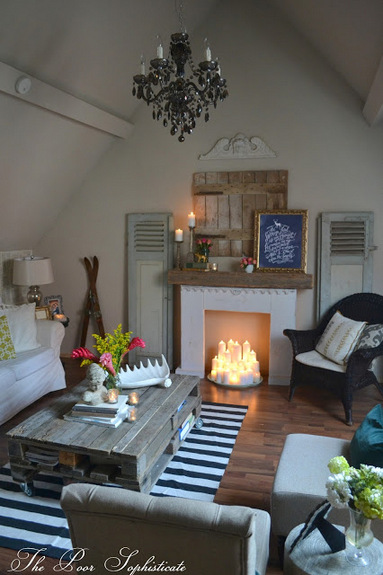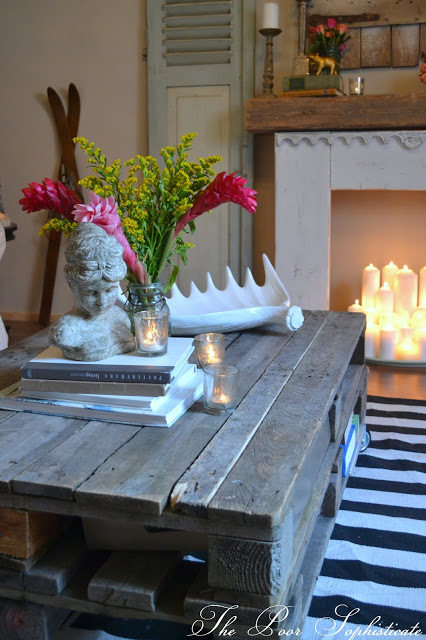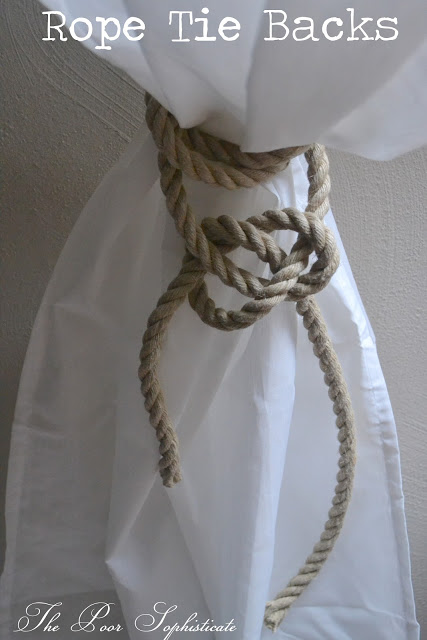 Now I want to pack up and move to a charming little German village with neighbors like this!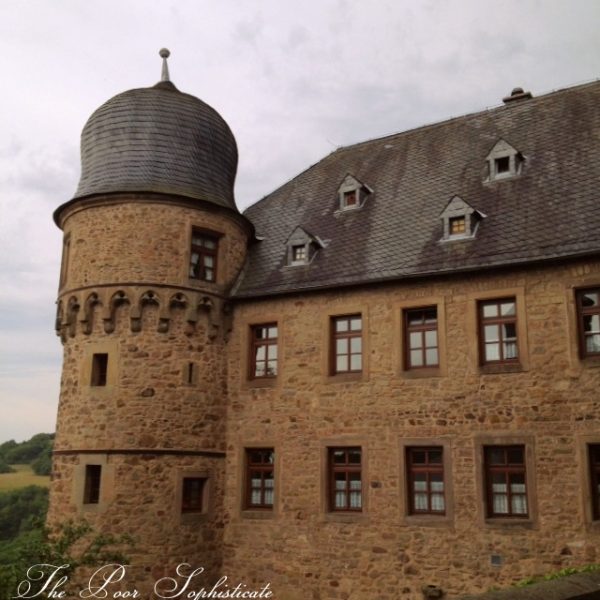 Sigh … for now, I'll have to live vicariously through Molly of The Poor Sophisticate.
I'm suddenly in the mood to watch European Vacation while eating a giant soft pretzel.
Love this home?