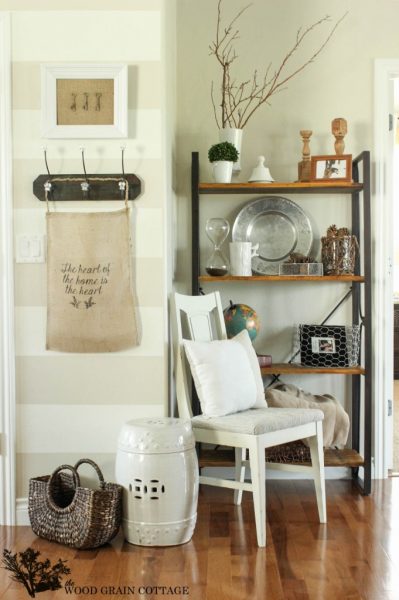 Shayna of The Woodgrain Cottage is a real farm girl.
She lives in Colorado …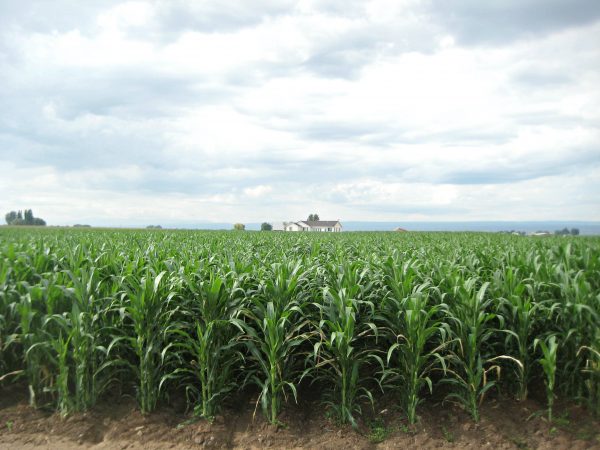 joy rides around the corn fields on one of these …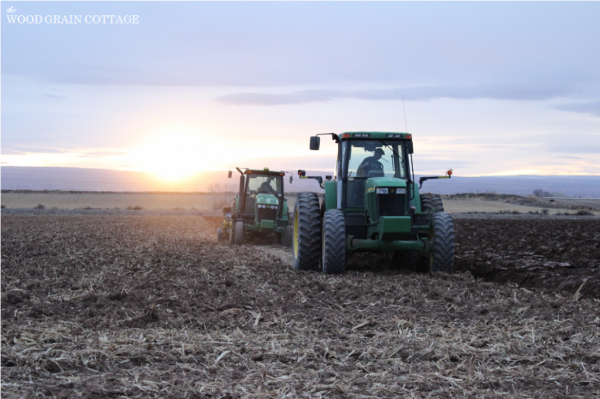 then removes her muddy boots to decorate up a storm.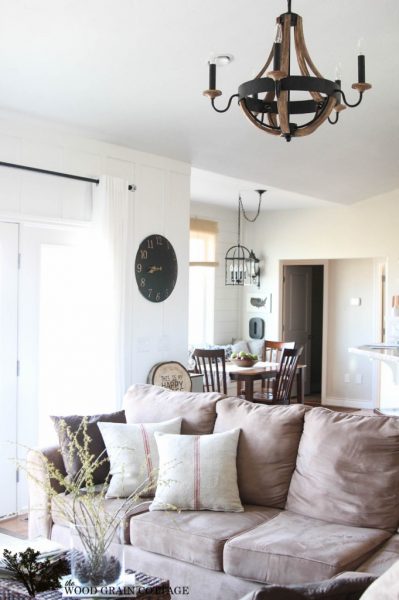 There really is no place like home.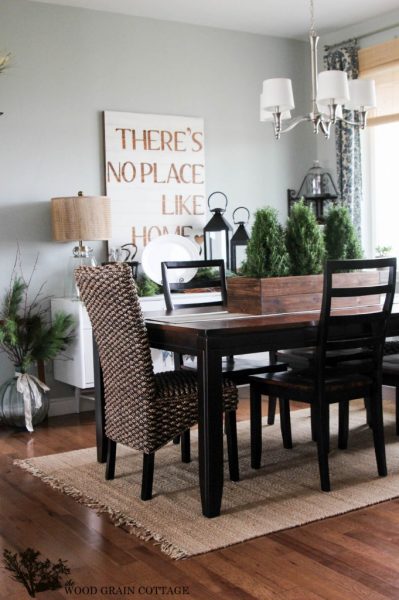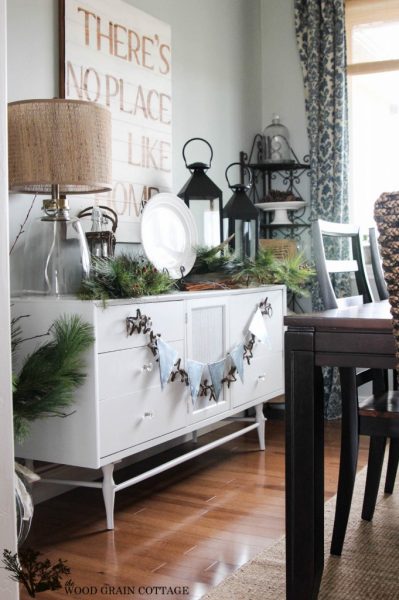 Love the light island with the dark cabinets.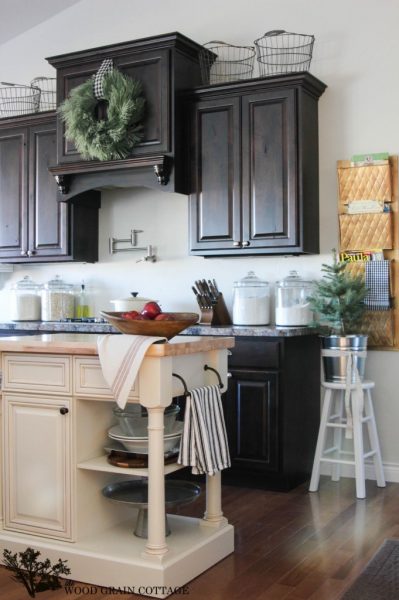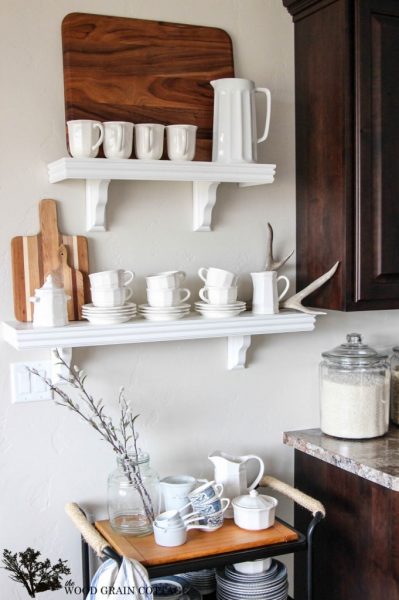 This makes me want to do load after load of laundry  – almost.

I have no idea where she got all of the driftwood to make this mirror but I love it and I'm a sucker for a campaign dresser.
White makes a rustic piece of wood take center stage.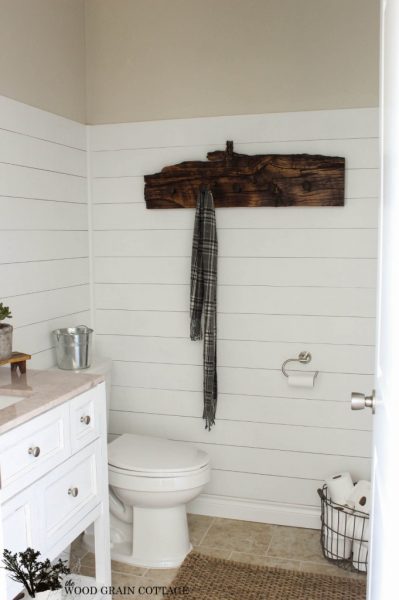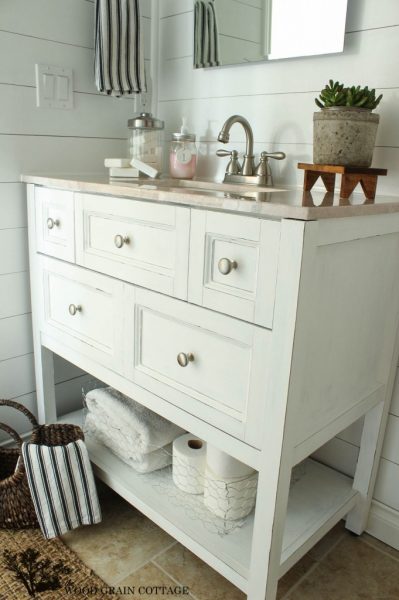 Every bathroom needs a ladder.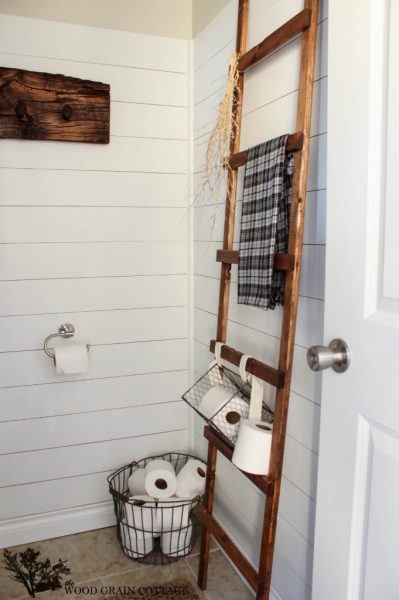 Love this genius idea of using a slab of wood as a bench.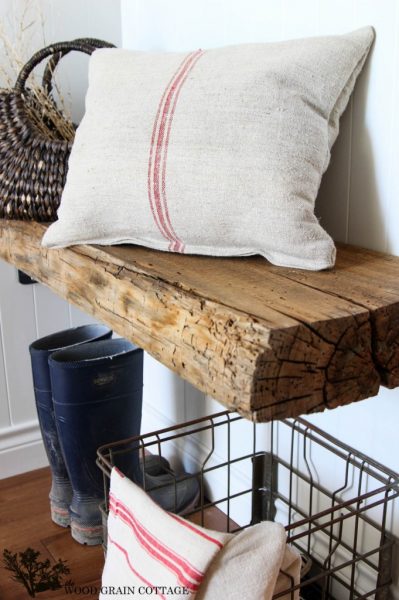 Even Shayna's shed has style.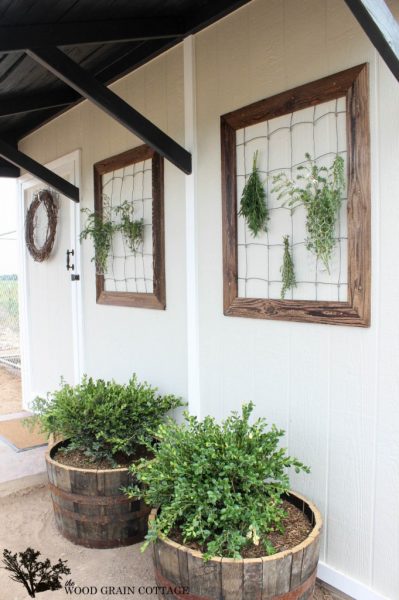 Don't have a vintage grain sieve?  Don't dispair – just make your own knock off grain sieve chandelier.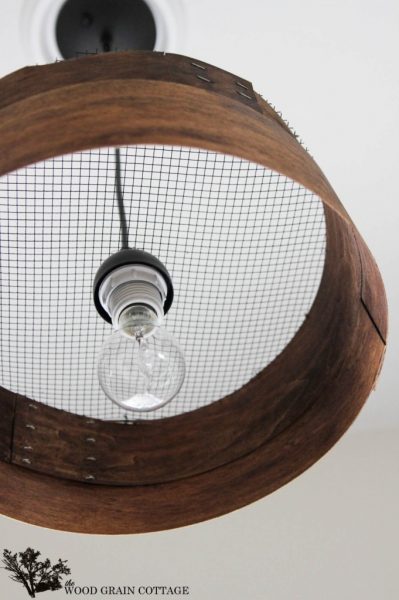 Need an orb to complete your planter?  Whip up your own wire orb.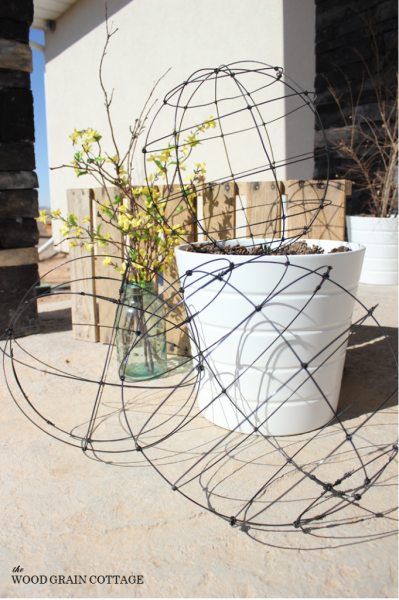 I've been wanting to make a few concrete pots of my own – love the texture.
So jump on your tractor and turn right at the giant corn field to pay Shayna of The Wood Grain Cottage a visit.
Like this home?
You'll love all of my Eclectic Home Tours!