Eclectic Home Tour – White Farmhouse Blog
They bought her husbands grandparents farm which is exactly halfway between her parents house and his parents house! Take the stunning tour of White Farmhouse Blog.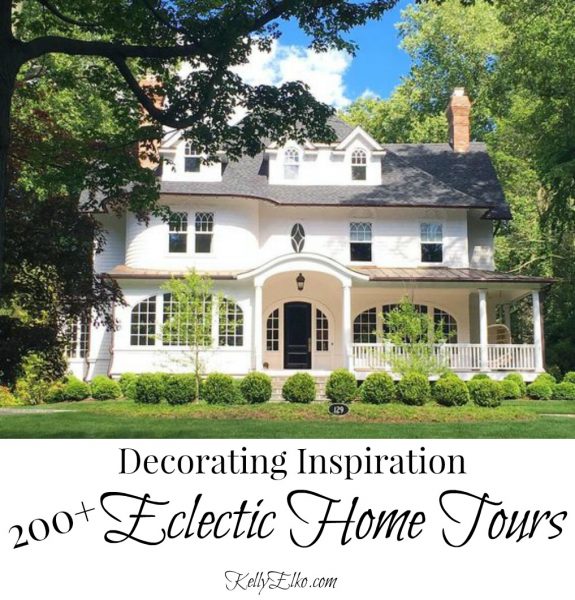 Morgan of The White Farmhouse Blog has been putting her stamp on the old Michigan farmhouse.
The porch gives you a hint as to what waits inside and I love the primitive cabinet.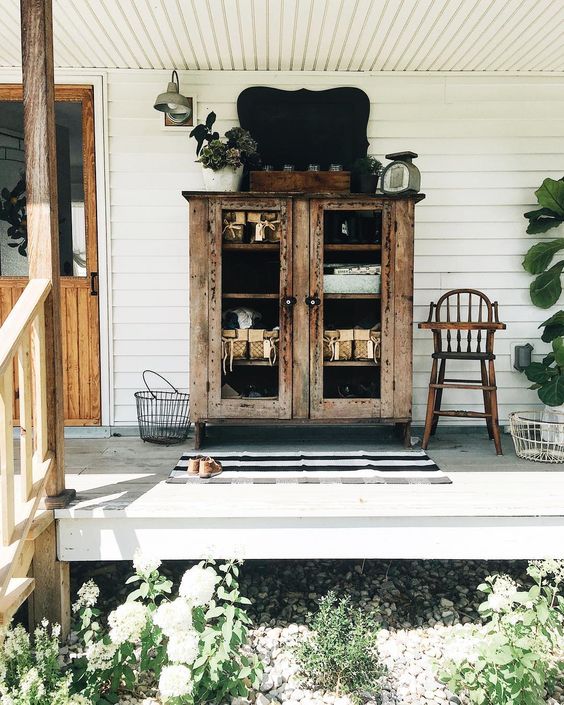 Layering a rug under a doormat is a fun way to add a little bit of color by the front door.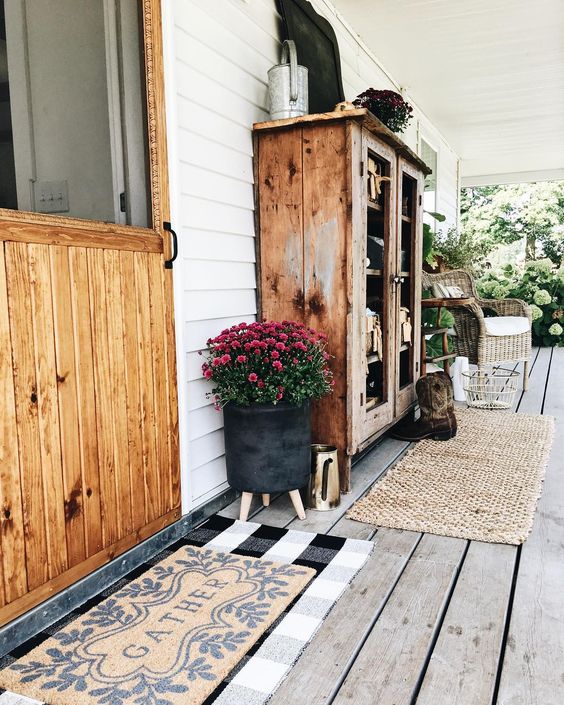 Stop to pet the dog before you enter through this rustic wood screen door.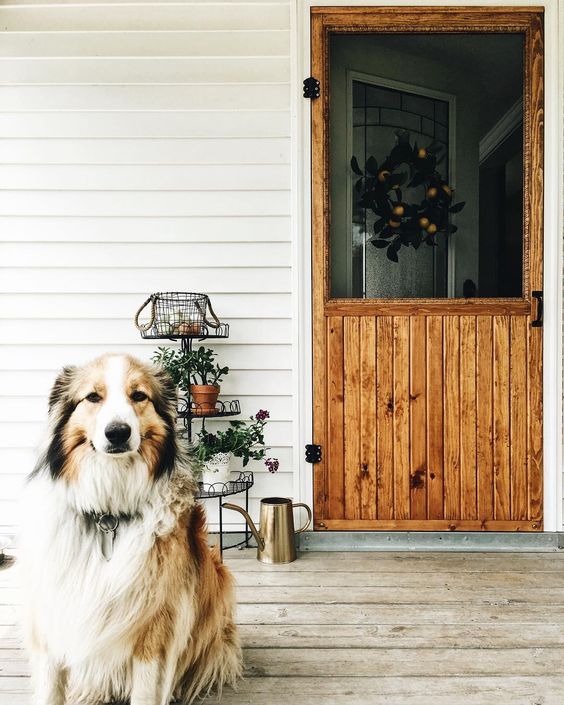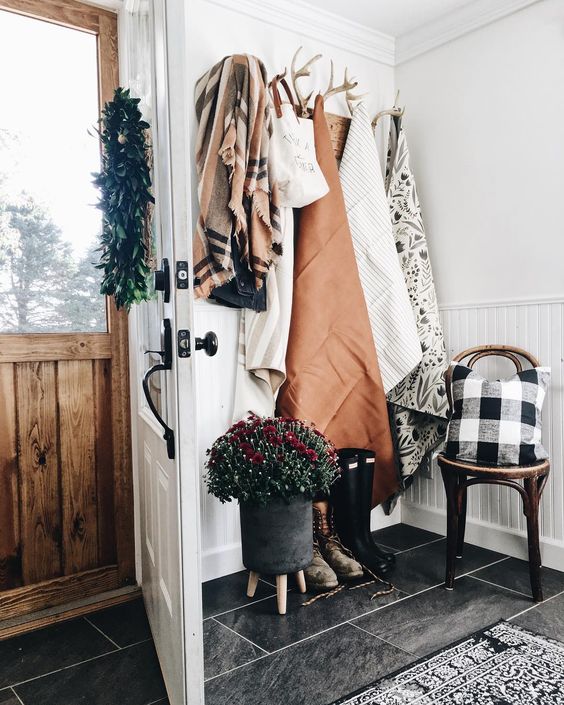 Morgan and her husband did most of the work themselves from removing old paneling and peeling vinyl to restoring old brick that had been hidden behind cabinets for decades.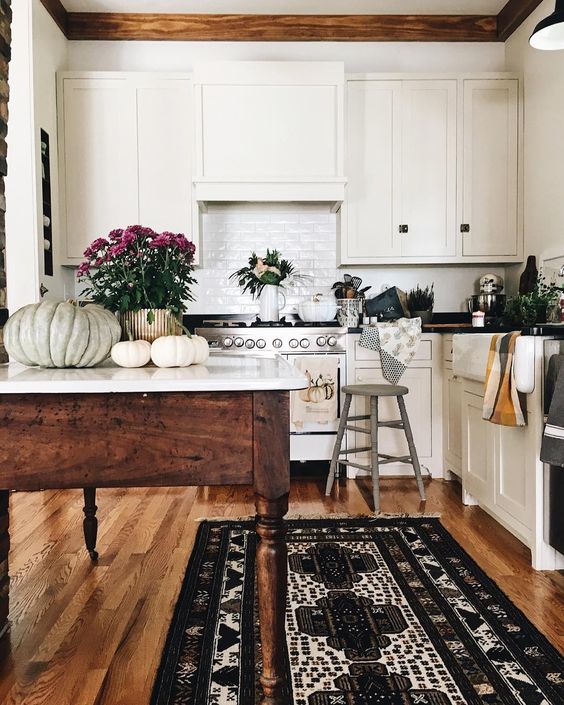 You can't go wrong with classic subway tile, white cabinets and a big farmhouse sink – oh and the white stove is pretty amazing too.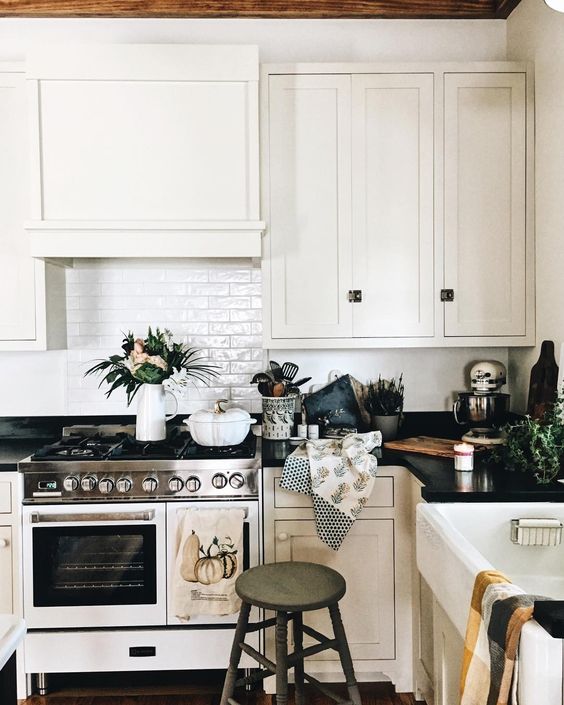 Exposed brick adds even more texture to this mostly white kitchen.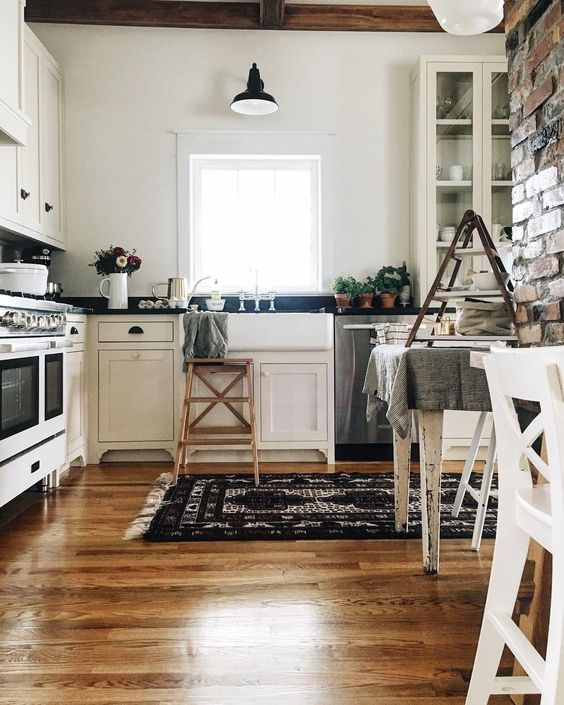 A new white wood burning stove replaces and old black one and heats the whole house.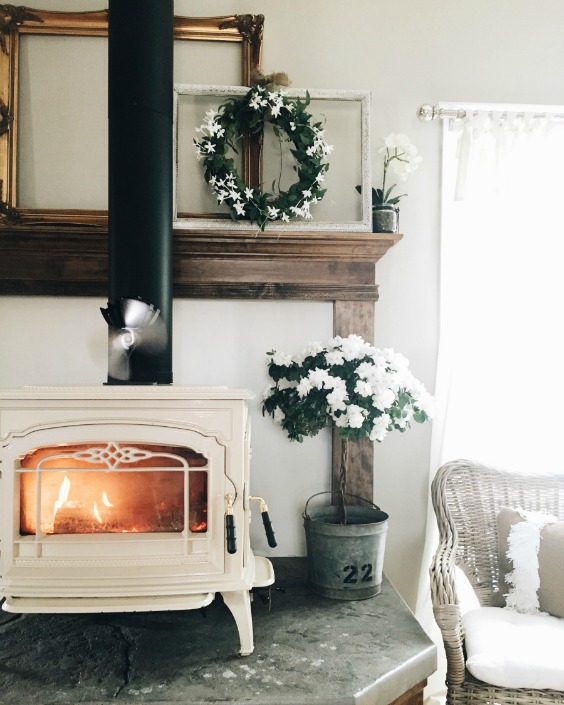 Every farmhouse needs a big farmhouse table and painted white chairs help break up all of the darker wood tones.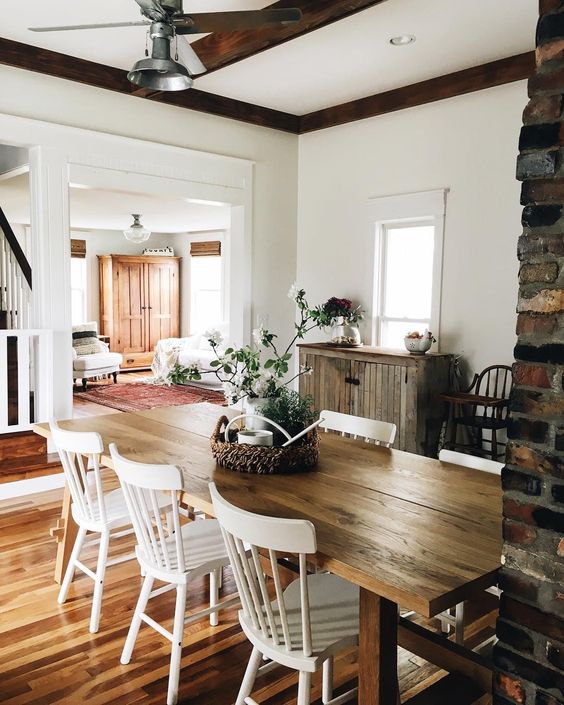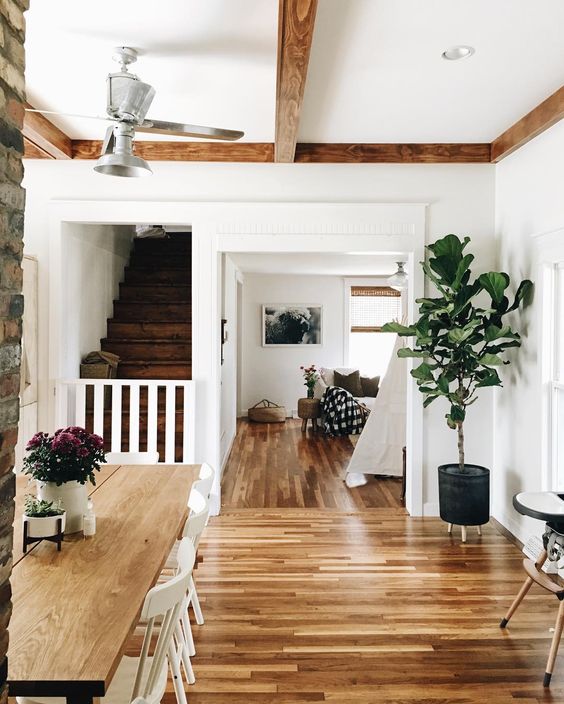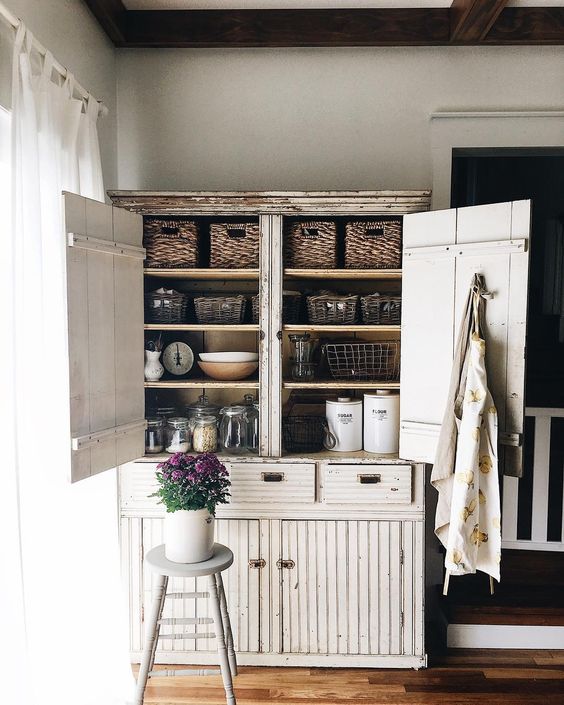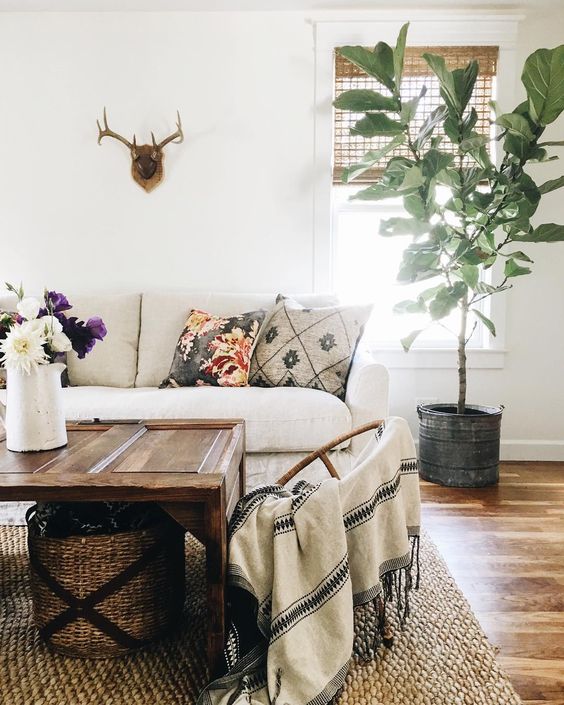 An old door turned coffee table warms up this neutral space and how cute is the little chair.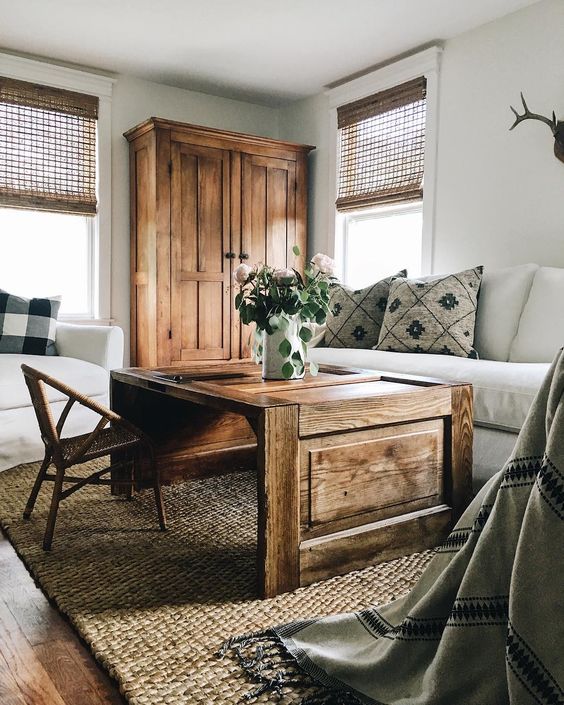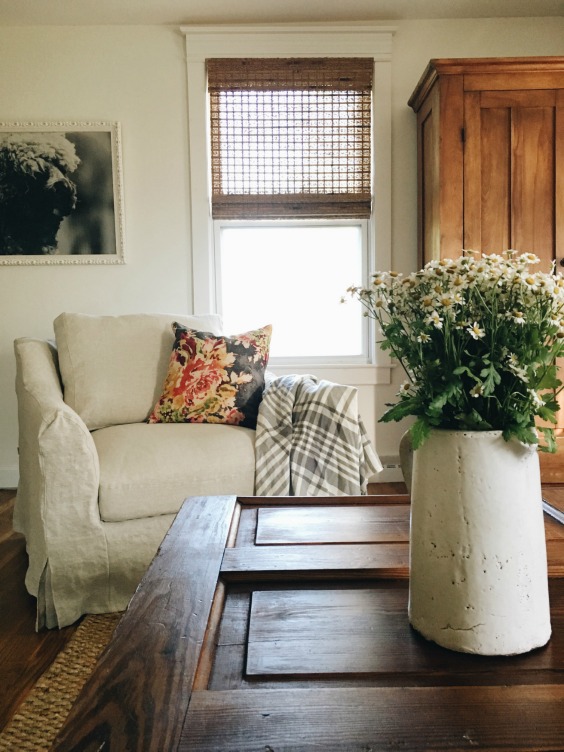 Schoolhouse lighting pairs with an antique chest of drawers and an Ikea sofa.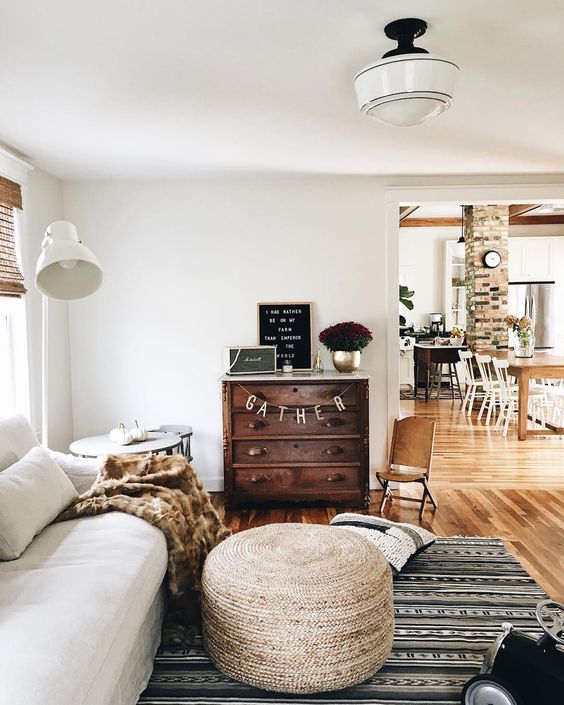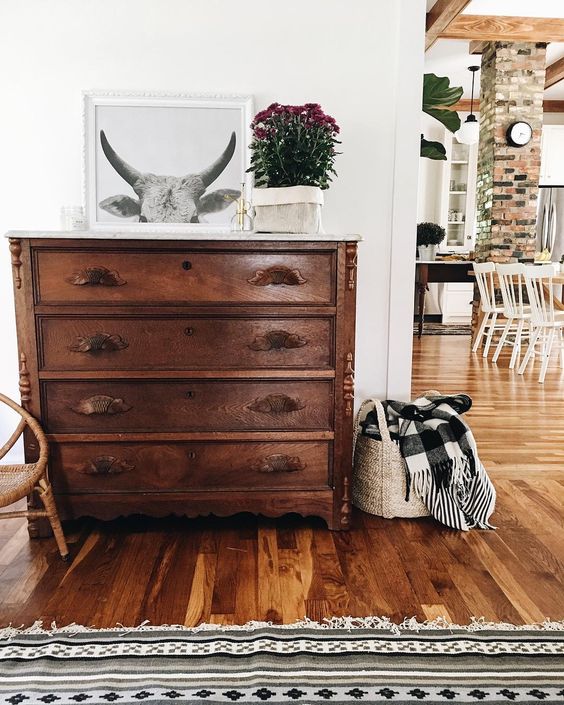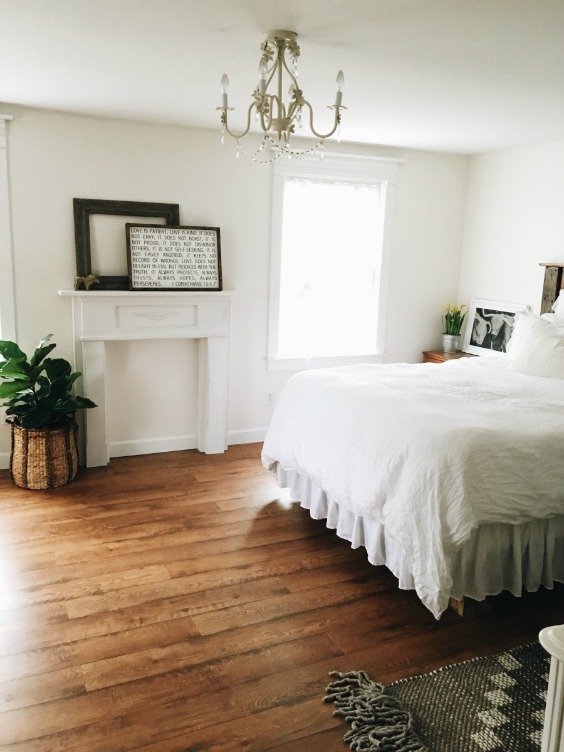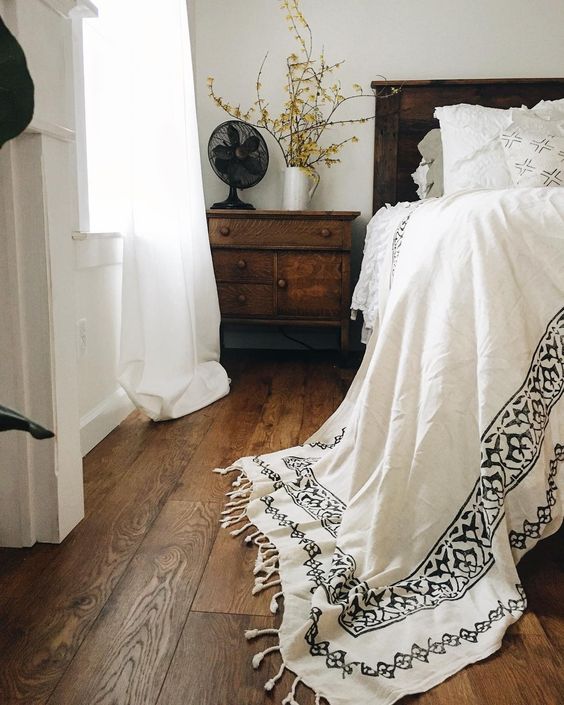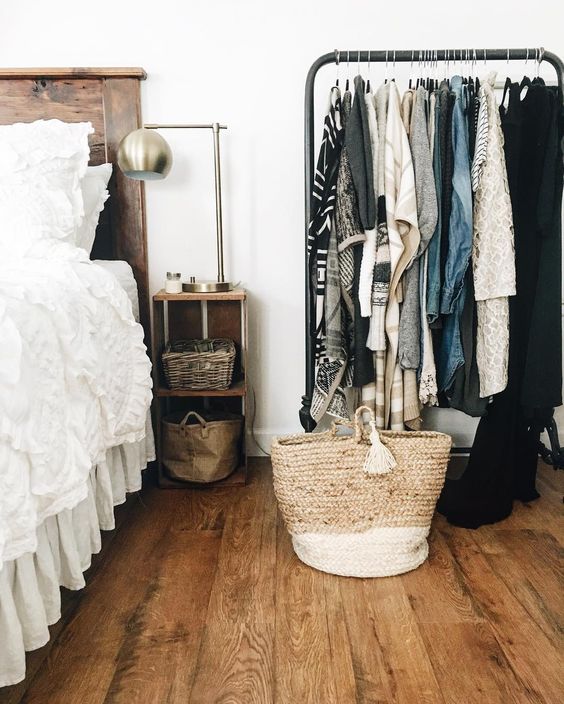 Lots of old wood was repurposed during the renovation.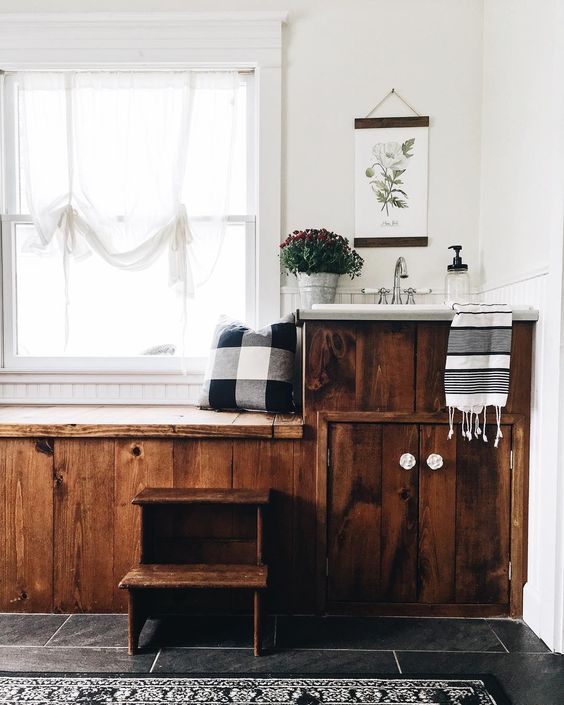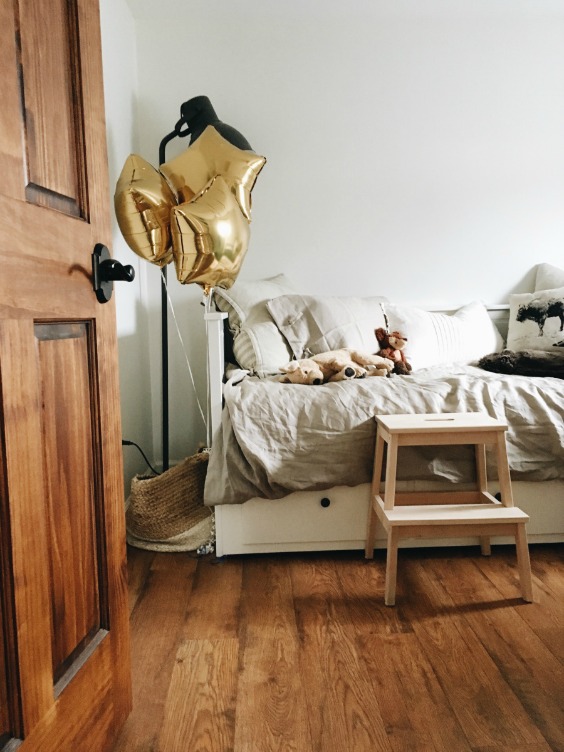 Open shelves mean lots of storage and curtains hide the clutter. Matching wood crates give the shelves a unified look.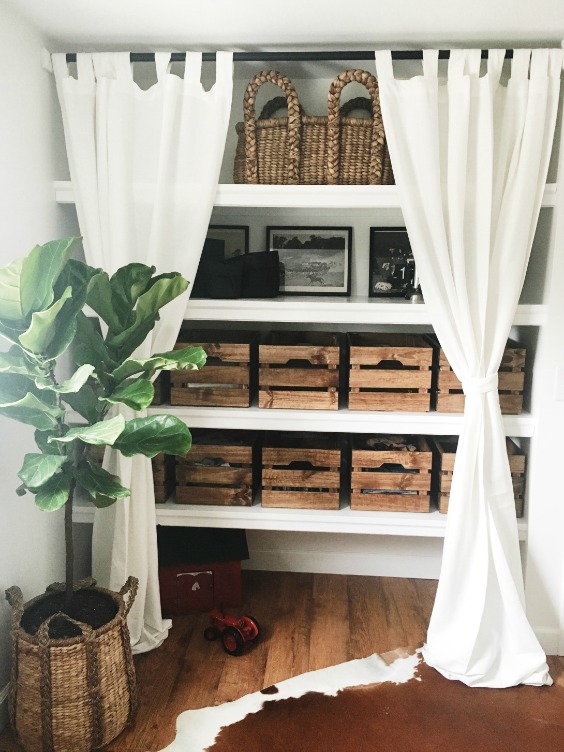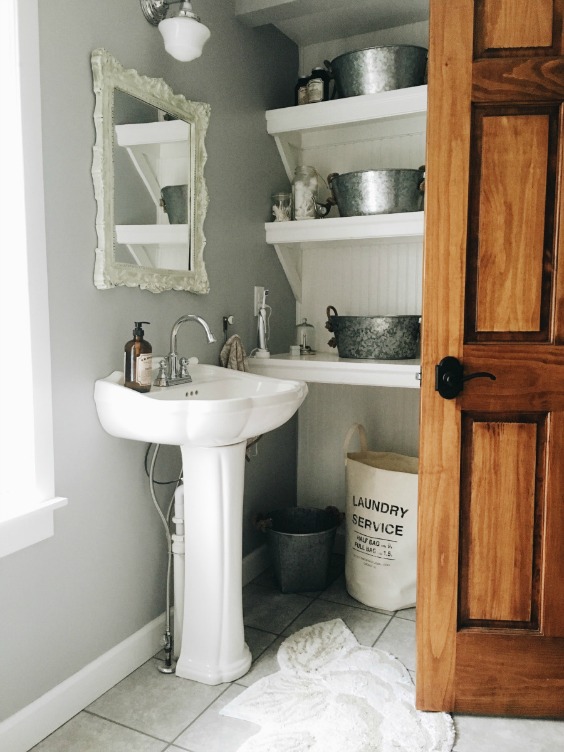 Wood shelves add storage to this small laundry closet.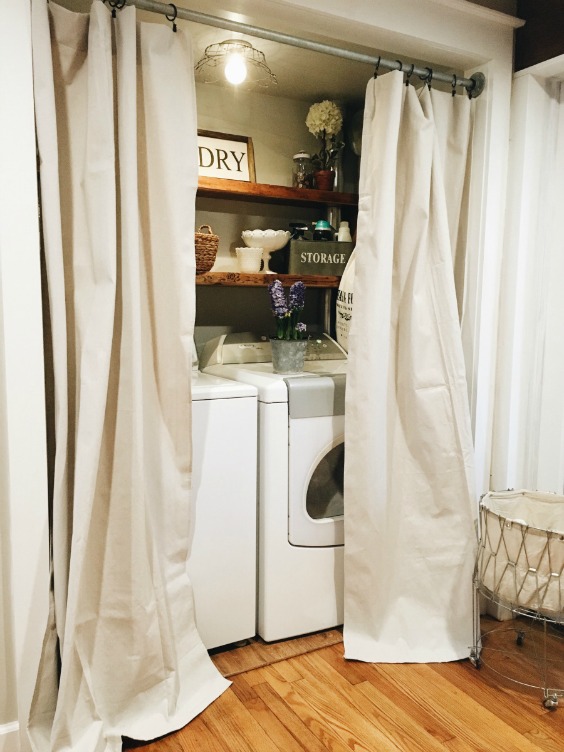 Every backyard needs a red barn and I love the wreath above the outdoor sofa.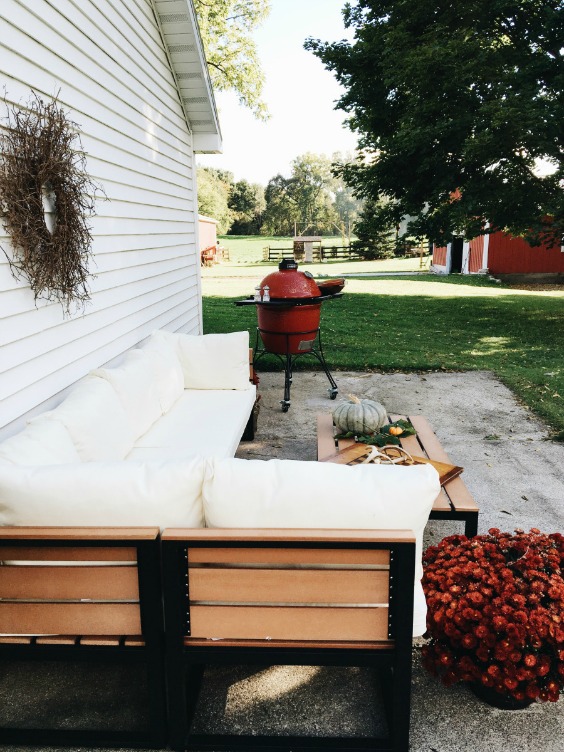 But I'll just as happily take this newly built barn!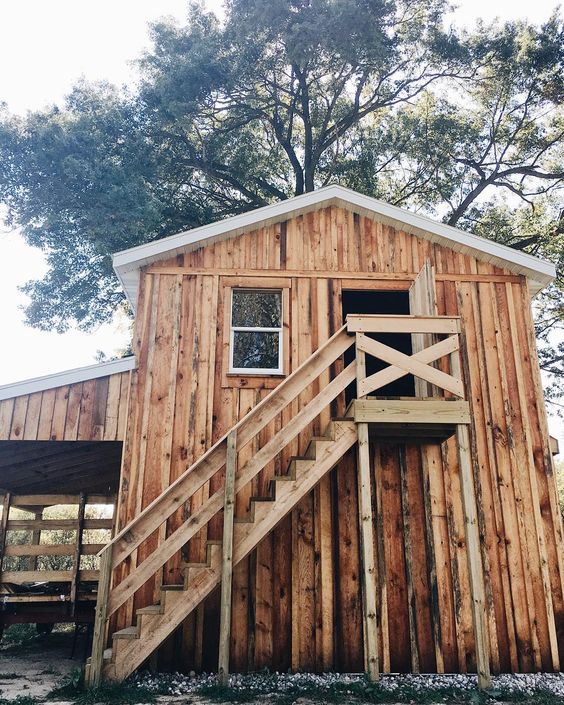 Stop by to visit Morgan at The White Farmhouse Blog for more farmhouse fabulousness.