Fab Friday Finds – Stuck Behind the 8 Ball
Timing is everything?
It was definitely true the day I loaded up my car with my closet clean-out donations for the thrift shop.
After donating, and feeling mighty fine about myself I might add,
I saw a man unloading his donations in the car next to mine.
I admired his vintage billiard ball set (I know, mother always said not to talk to strangers) and …
the next thing I knew, I was the happy new owner of his cast offs.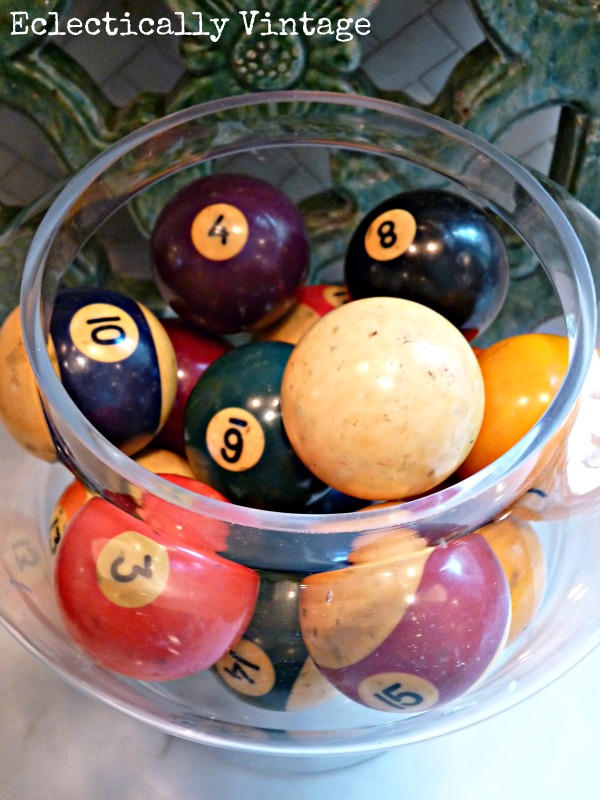 Did I mention I saw a set on My Brimfield Adventure that was going for $50!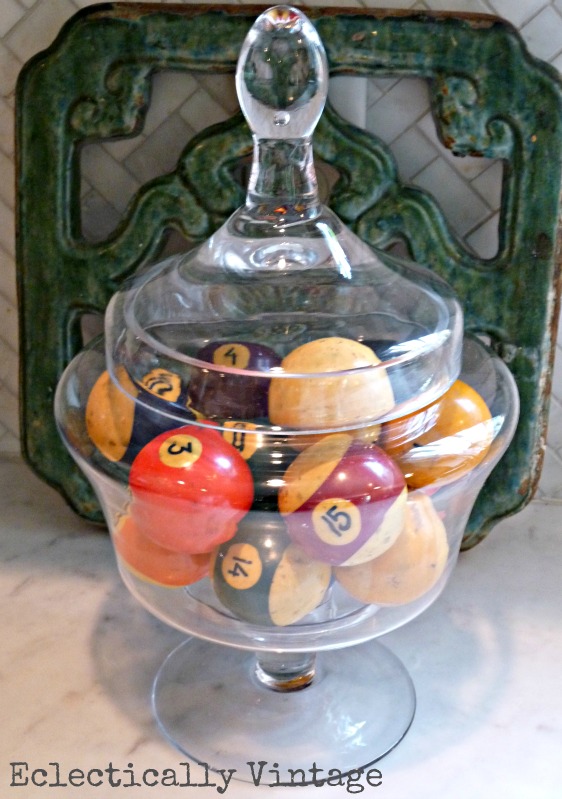 Good enough to eat – they remind of giant jawbreakers
(I never could understand how anyone could fit those in their mouths)!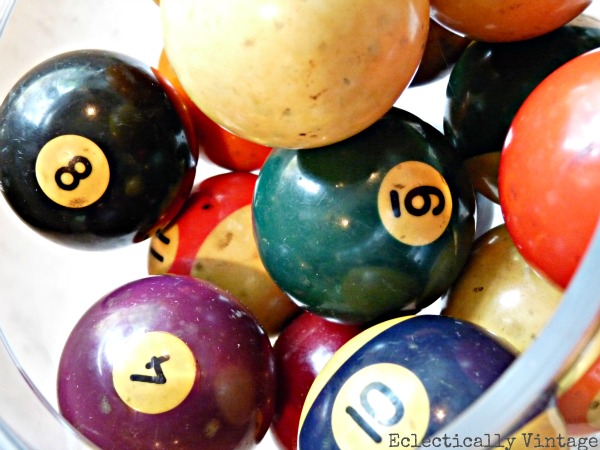 Minnesota Fats has got nothing on me!
To see all my other Fab Friday Finds – click here.
Sharing Here:
Junkin Joe's at The Cottage Market, Funky Junk Interiors, DIY Showoff
Southern Hospitality, Savvy Southern Style, Uncommon
From My Front Porch to Yours, Common Ground, At the Picket Fence
2805, Stuff & Nonsense, Between Naps on the Porch
Home Stories A to Z