Favorite Eclectic Kitchens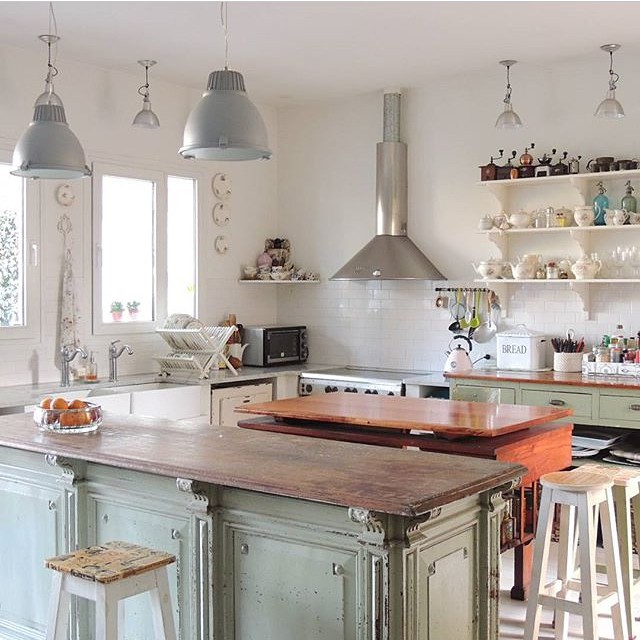 You know what they say about a picture.
That's why I love Instagram …
scrolling through photos and seeing gorgeous shots – homes, travels, cute pets.
There are millions of people on Instagram and since I haven't discovered every single person (yet), I've done the next best thing and started a fun new weekly hashtag project.  Every Friday, I choose a theme (this week was all about kitchens), share a photo of my own and ask everyone to post their own new photo using my #EVpicks hashtag.
Then, I click on my #EVpicks hashtag, and lots of kitchens (or whatever that week's theme is) pop up.  It's a great way for me to discover new friends and see what everyone is up to.
Here are some of my favorite kitchens discovered on Instagram this week.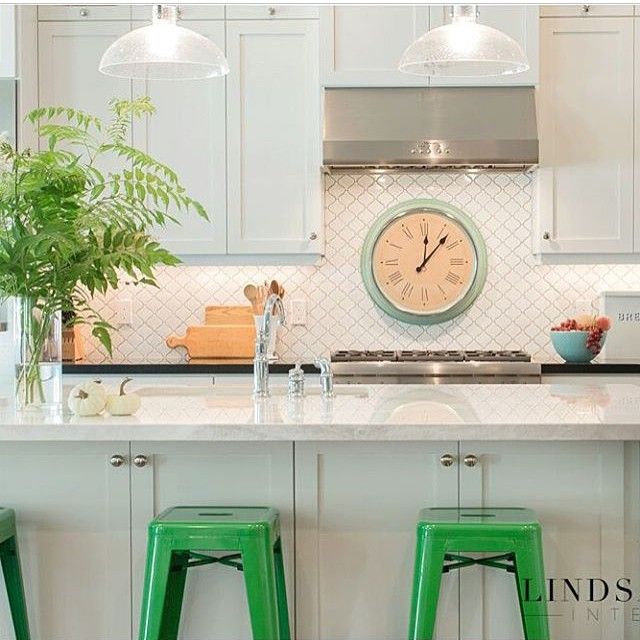 @lindsay_hill_interiors – Love the green barstools and the best part is she can change her accent color and it will still look amazing in this white kitchen.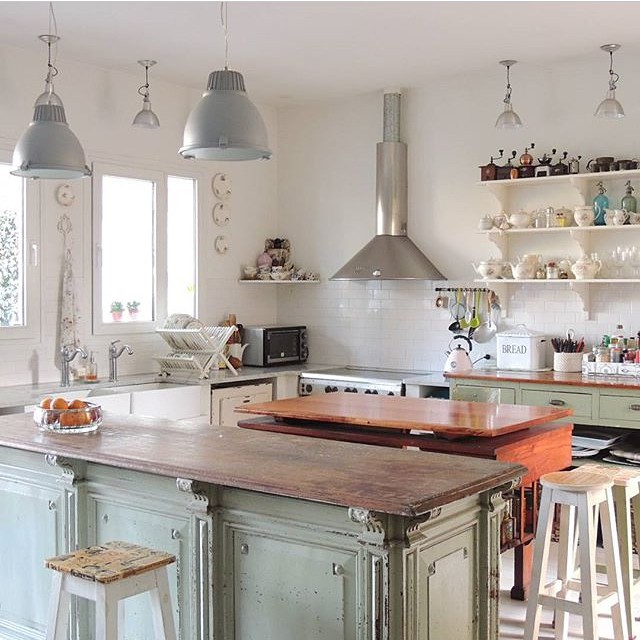 @tazasycuentos – How amazing is this kitchen in Argentina! Love that there are no upper cabinets and look at that island, not to mention that collection of spice grinders!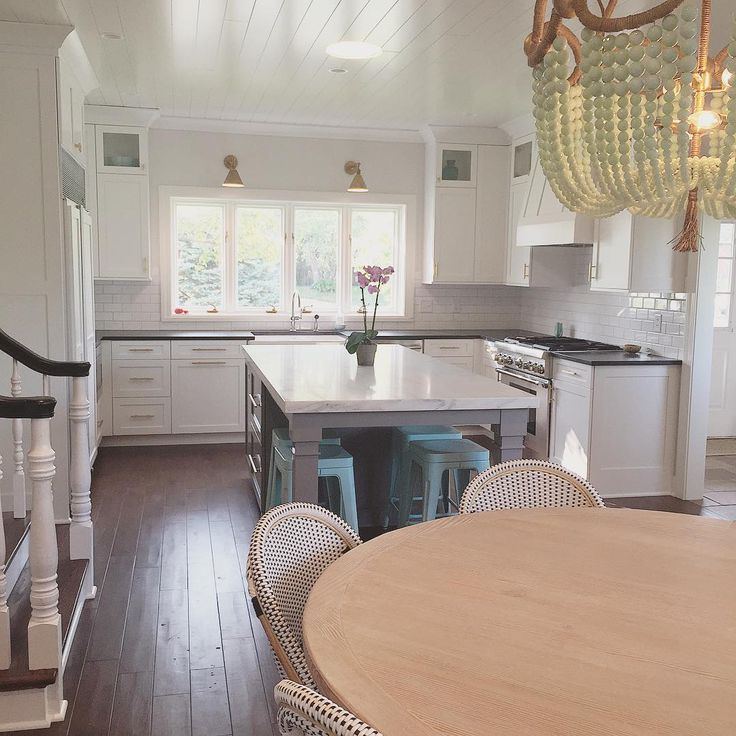 @sweetchaoshome – She had me at the kitchen staircase and kept me with the rest of this stunning kitchen. Love the blue barstools, amazing beaded chandelier and brass sconces.
@ElevenGables – I especially love the double lanterns, stainless steel farmhouse sink with built in towel rack and that beautifully set table.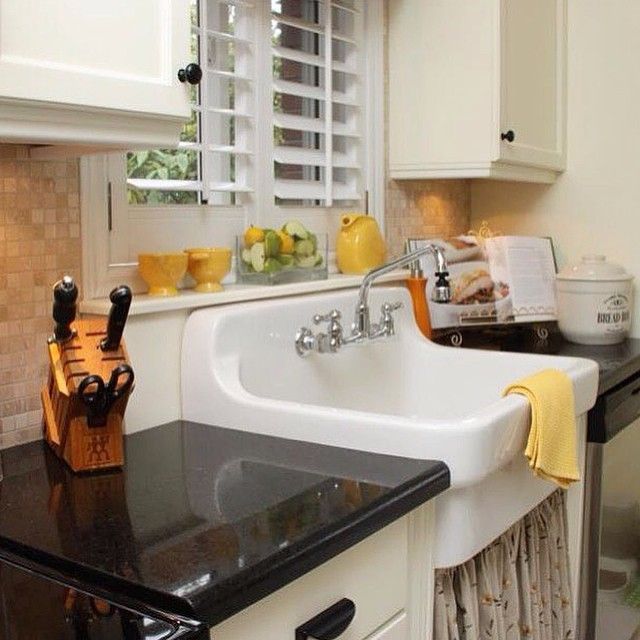 @marycurtainlady – This vintage sink makes me want to do dishes all day long.  On second thought, I'd use the dishwasher and cut hydrangeas at the beautiful sink.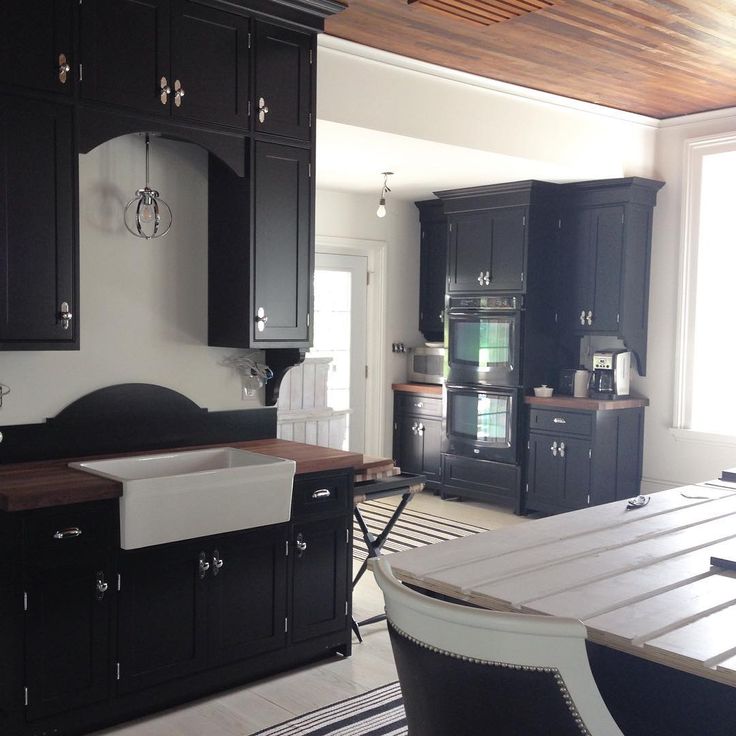 @cynthia_weber_design – Although her kitchen renovation in her historic farmhouse isn't quite complete, it still looks amazing with that dramatic cabinet color.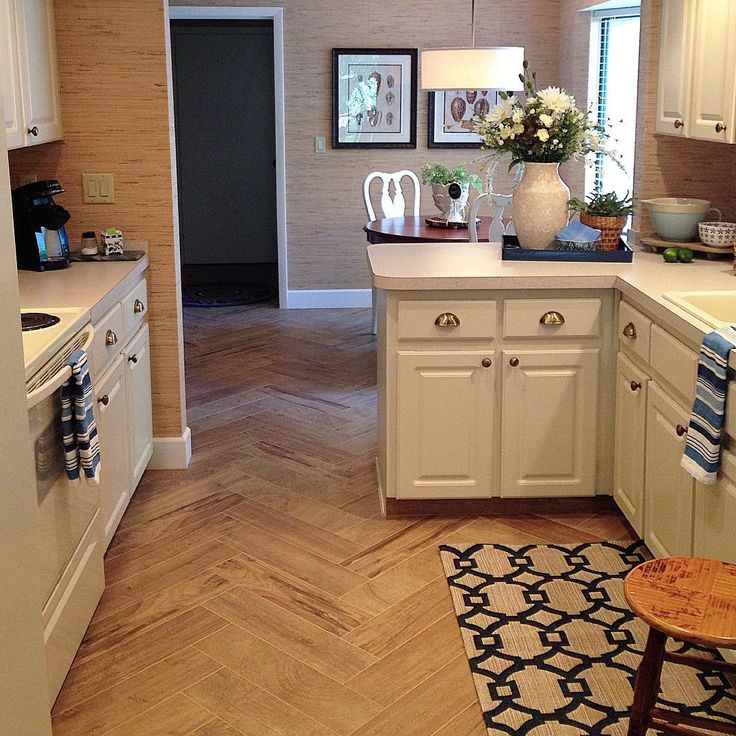 @heartfeltwhimsies – Love the look of wood but don't want to use it in the kitchen? How about this tile that fooled me into thinking it was wood!
@betcjohnson – I love open shelves in a kitchen – perfect for displaying your favorite retro finds.
Loving all of these kitchens – makes me want to whip up a five course meal (or at least order take out).
Join me on Instagram @eclecticallyvintage –  for more inspiration.  Stay tuned for a new #EVpicks theme every Friday.