Every Halloween, my girls fill up bags with candy, print out an outline of a ghost and "Boo" their friends.
They ring the bell and hide in the bushes while laughing uncontrollably waiting for someone to answer.  Usually, the kids run outside searching for the culprit and a chase ensues.
Why let the kids have all the fun?
I decided to make my own Boo paper pinwheels.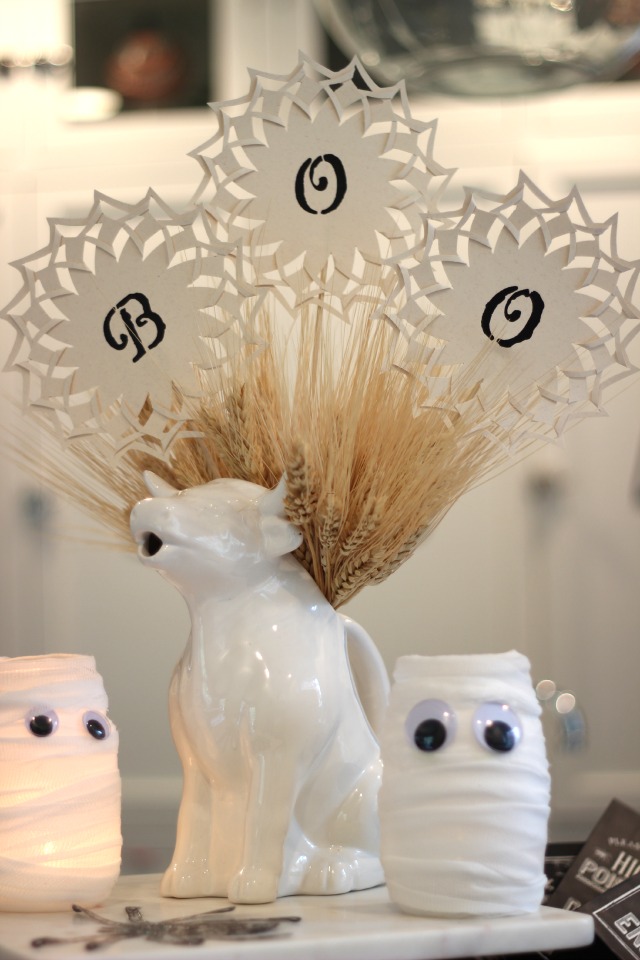 How to Make Paper Pinwheels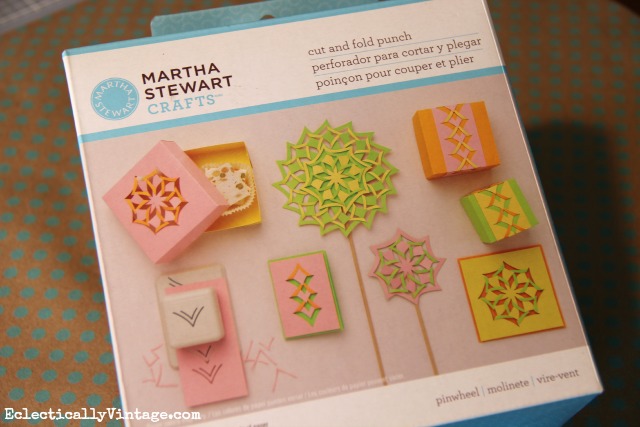 I love this Martha Stewart Cut and Fold Punch for making the cutest paper 3-D pinwheels – you can make them in 3-1/2 inch, 6-inch or cut straight lines
1) Following directions in the box, make 6-inch pinwheels on any card stock or scrapbook paper
* try using double sided paper for a two color pinwheel or make 3 1/2-inch pinwheels to overlap the larger ones
2) Spell out your favorite word with stencils and craft paint
3) Glue wooden skewers to the back of each pinwheel and let dry
4) Stick pinwheels in flower pots or anywhere you please
* try making a pinwheel banner too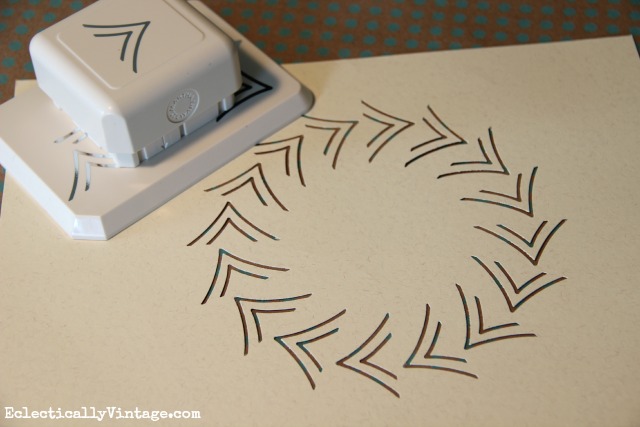 A simple fold of each cut out creates the coolest 3-D pinwheels!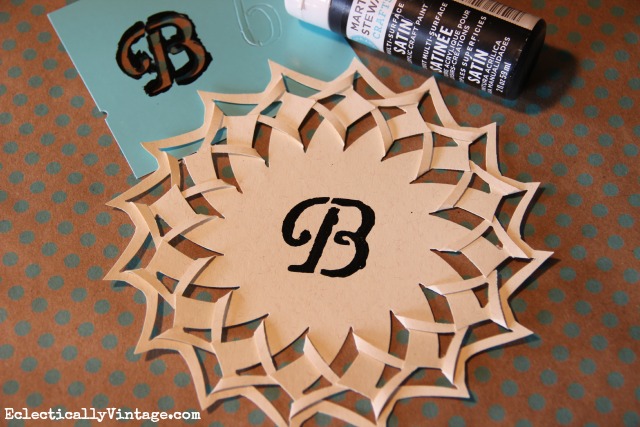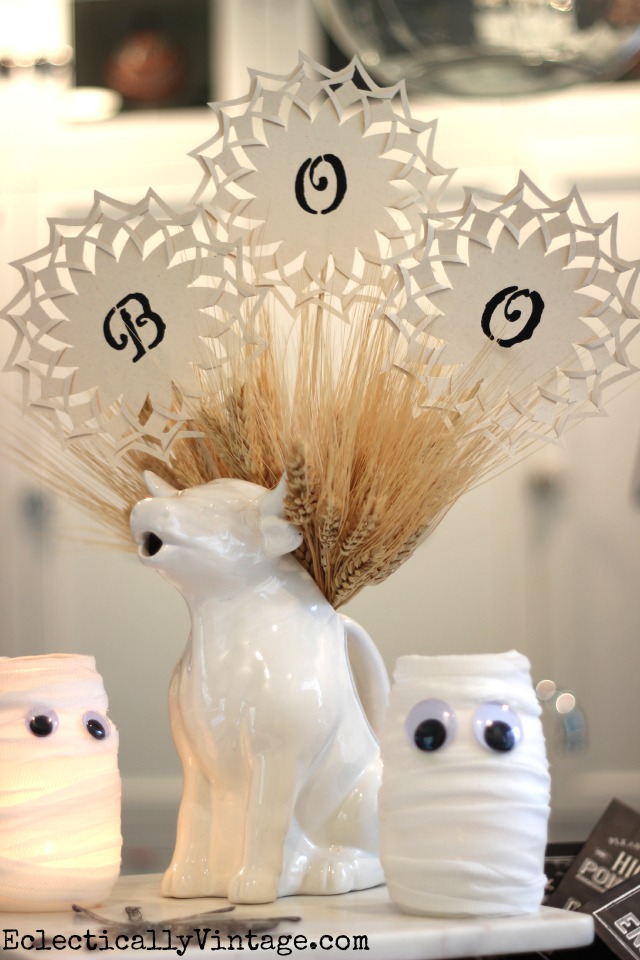 Consider yourself officially booed!
I'm part of the 12 Months of Martha team where my BFF Martha Stewart sends me a box brimming with supplies each month to create something fabulous – I only speak the truth.