Like any great mystery writer, I know how to write a thrilling cliffhanger.
I know, I know, you're probably wondering why I haven't gotten a book deal yet.
I'm sure that's coming soon but in the meantime, our last edition of I Scored at the Thrift Store ended like this:
I did score one more find that I'll share next week (hint:  it was once part of a living, breathing animal)!
Since I know the suspense is killing you, your wait is finally over.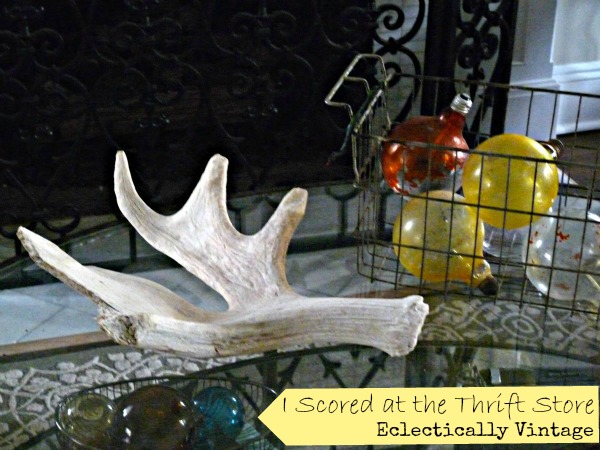 Huh, you're asking?
What is it?
You sound like my hubs.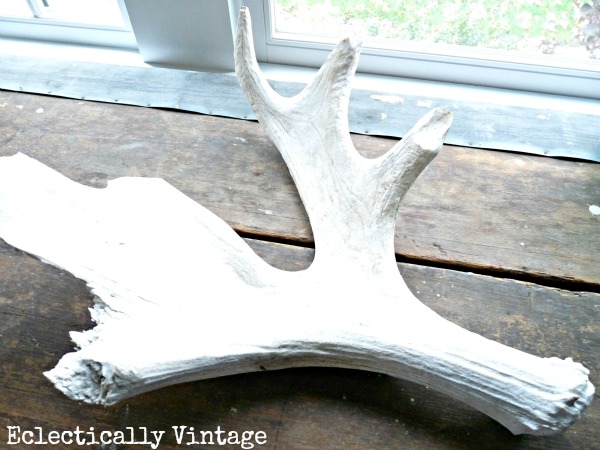 It certainly was a mystery to him as to why I lugged this giant, gnawed, bone-like thing home.
As for the cliffhanger, hope it lived up to your week long wait.
Stephen King could learn a thing or two from me.
P.S. My daughter asked me to show off her sculpture – it really brings the term doing the funky chicken to a whole new level.