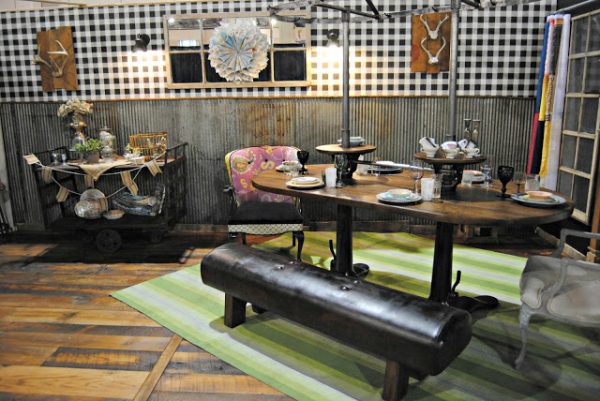 How amazing is this dining room?
Only Denise from The Painted Home would come up with the idea to use a pommel horse as a bench!
Not only does she know how to turn castoffs into cool furniture and room designs but she's also hysterical.
Guess what – we're going to be presenting together at the Philadelphia Home Show this Sunday (1/19/14)!
The topic – how to create your very own mom cave.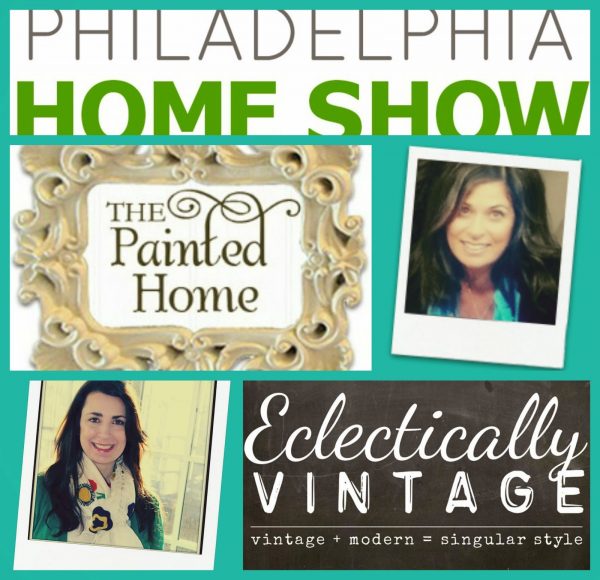 This is Denise's third year as a designer at the Philly Home Show.
Last year – she brought it with an upcycled dining room.
She turned this blank space …
into this …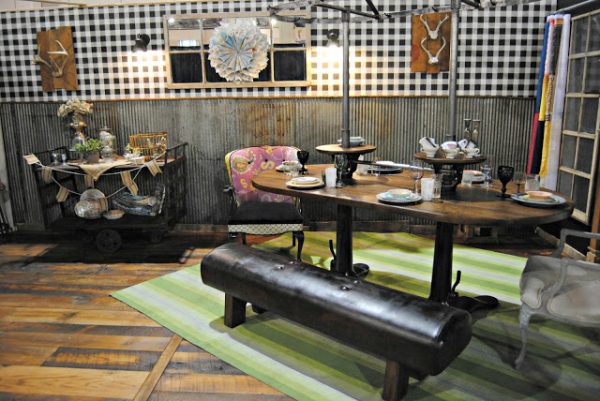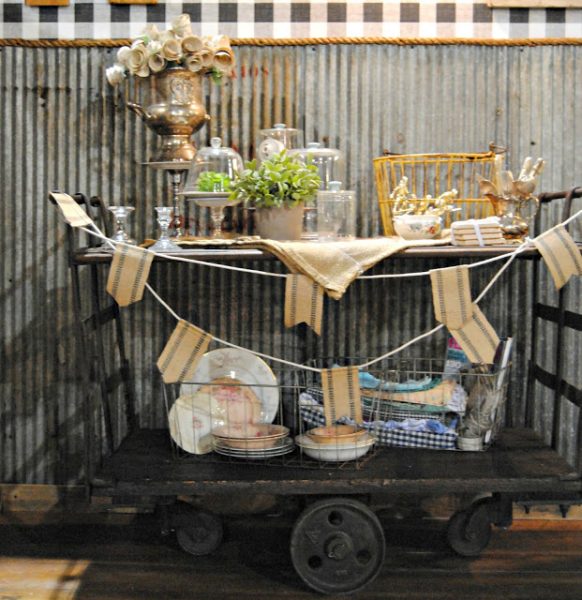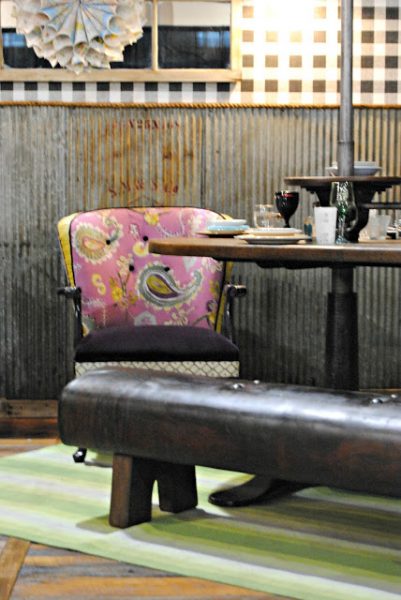 Two years ago, Denise whipped up a flea market chic guest room/office.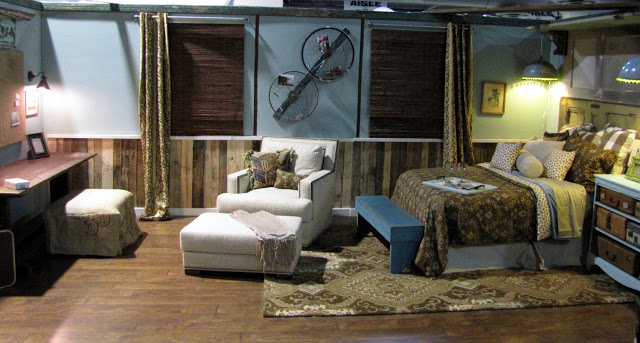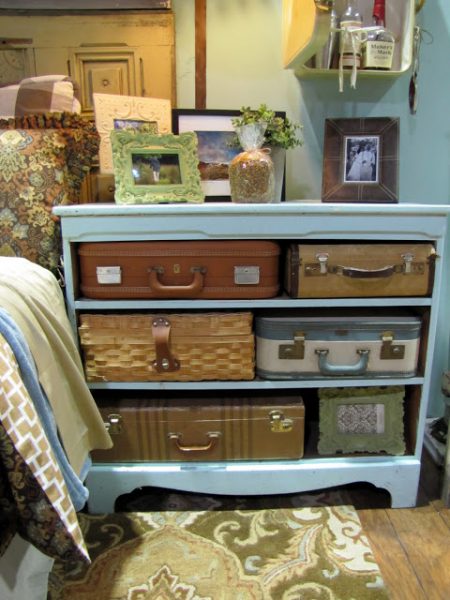 I know this year's mom cave, centered around this vintage Shasta camper, will top them all!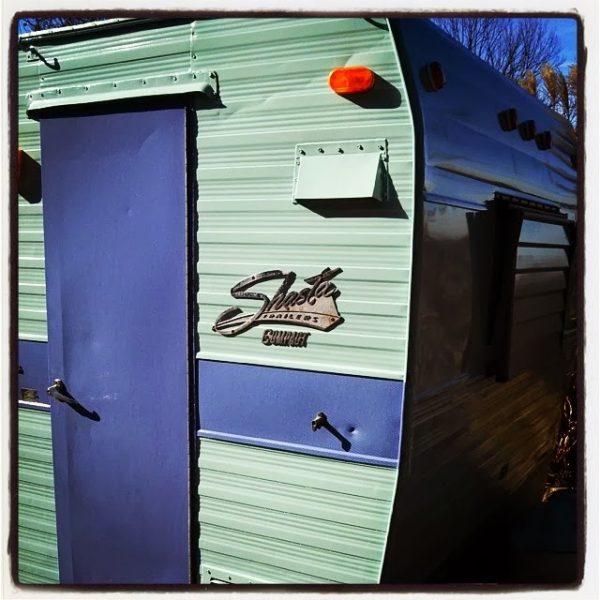 (two weekends – Jan 18-20 and Jan 24-26)
For those of you that live nearby – I'd love to meet you!  It's the perfect family day out.
Just leave a comment letting me know you want to join us to win your very own 4 pack of tickets.
(first two people to comment will win a four pack of tickets)
If you're not local, don't worry!  I'll be taking tons of pics to share with you when I get back.