If you're following along with the nail biting Kelly's Bedroom Telenovela saga, this is where we left off …
After sleeping together for 20 years, Kelly cruelly dumped her four poster bed.
She couldn't resist the charm and dark good looks of her new metal bed.
Not only did Kelly cast away the old bed but she cold heartedly rolled up the old oriental rug and listed it on Craigslist.
Kelly is now part of a happy threesome with the metal bed and a new neutral textured rug from Rugs USA!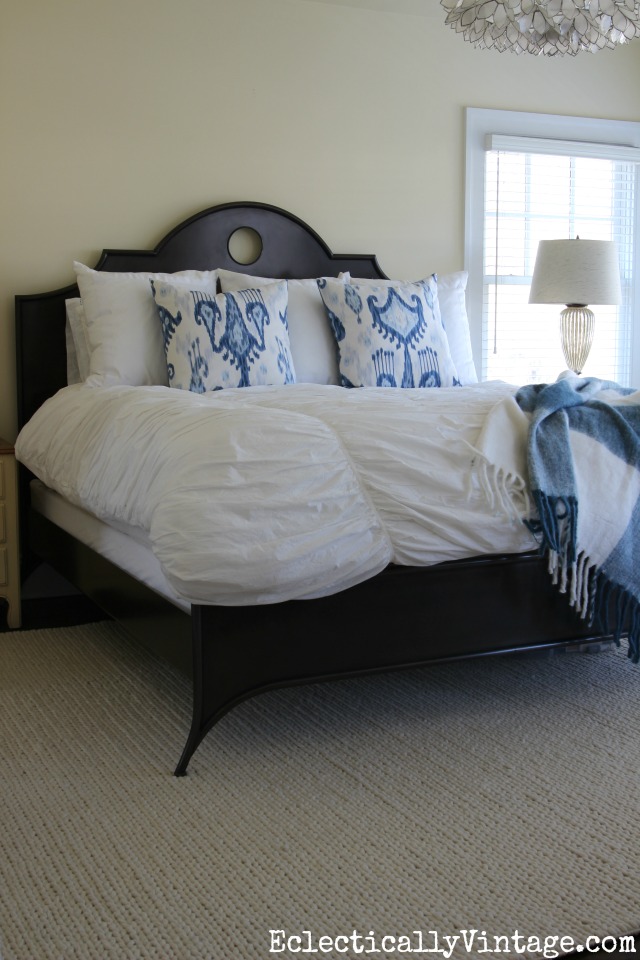 My vision for the room is neutral with lots of texture and letting the bed shine as the focal point.
So when I found this amazingly textured wool rug that reminds me of a cozy cable knit sweater, I knew my search for the perfect rug had ended.
It's the perfect size too – 9 x 12 and it comes in three colors. My other rug was smaller and always looked a bit awkward.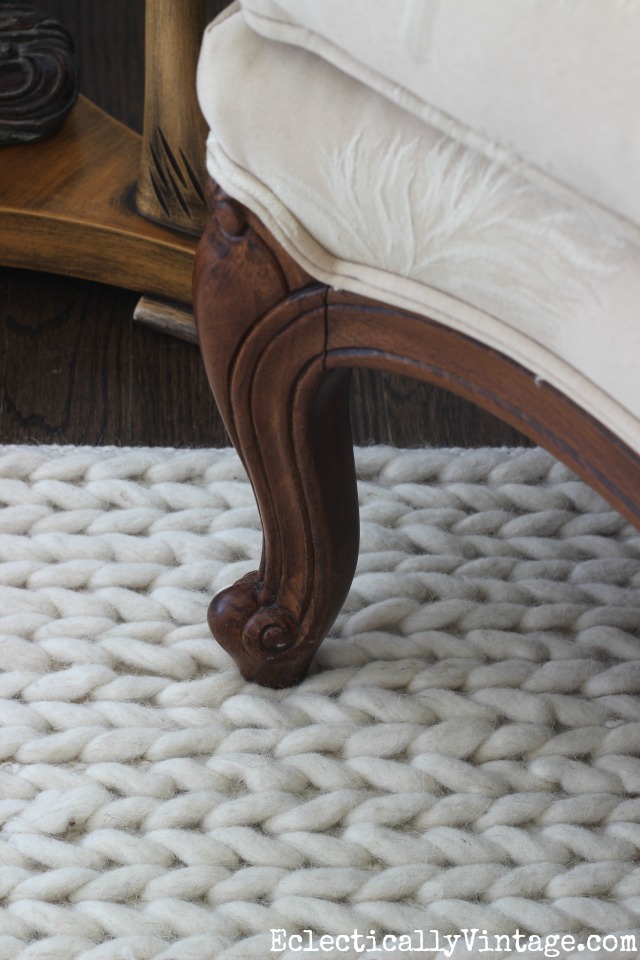 I am a little concerned because I think the bed bought the rug these flowers.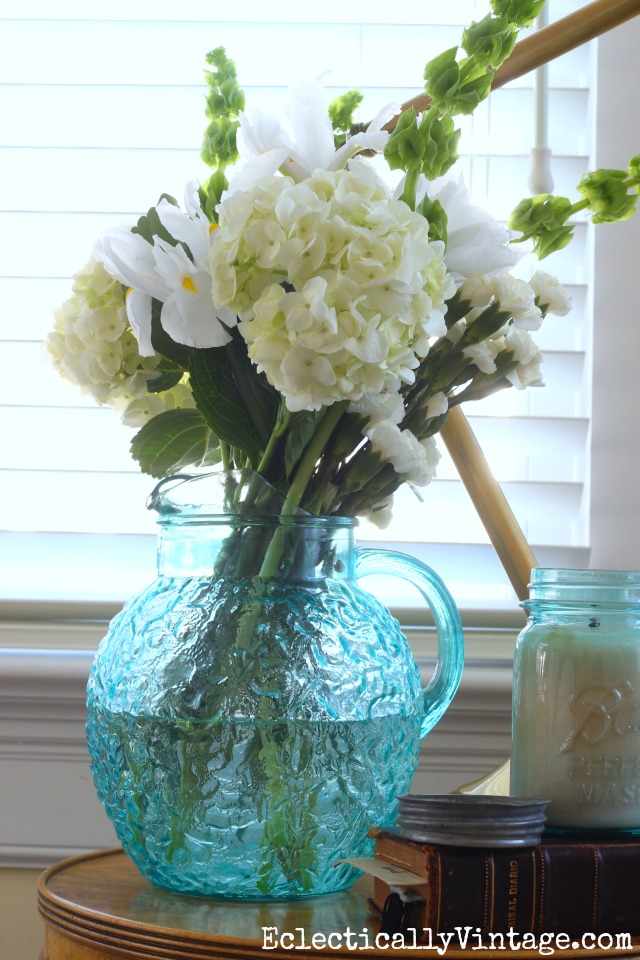 I'll have to keep my eye on those two.
Bonus: it's Sushi the Boston Terrier approved!
I love making room updates gradually. Next on the list – paint, lamps, art and more.
P.S. if you're looking for a rug, hop over to Rugs USA for a huge selection of any kind of rug you can imagine at amazing prices – lots of things 70% off right now.  It's where I found my pieced cowhide rug in my dining room.
P.P.S. Stay tuned for the next installment of Kelly's Bedroom Telenovela for more dramatic cliff hangers.
Thanks for supporting the brands that make this blog possible – sponsored by Rugs USA.