The Perfect Party Snack Recipe & Stress Free Party Tips
This is the perfect party snack food that your guests will devour! Rosemary walnuts with a kick from cayenne are simple to make.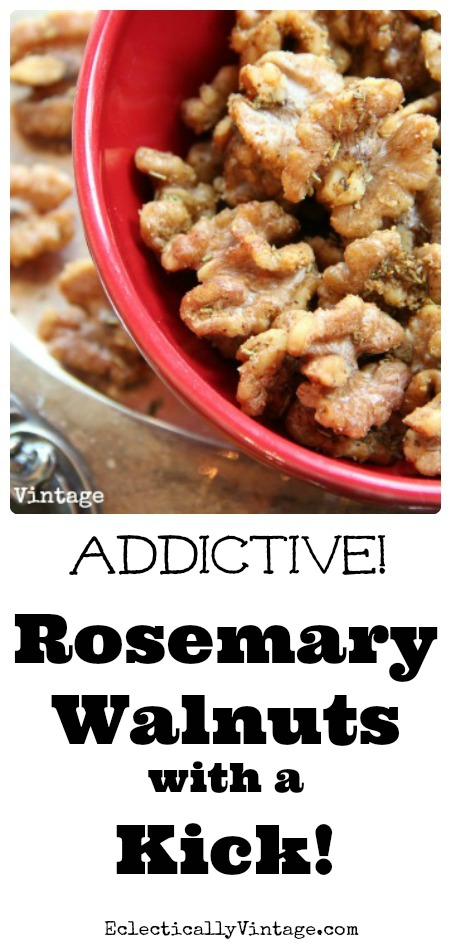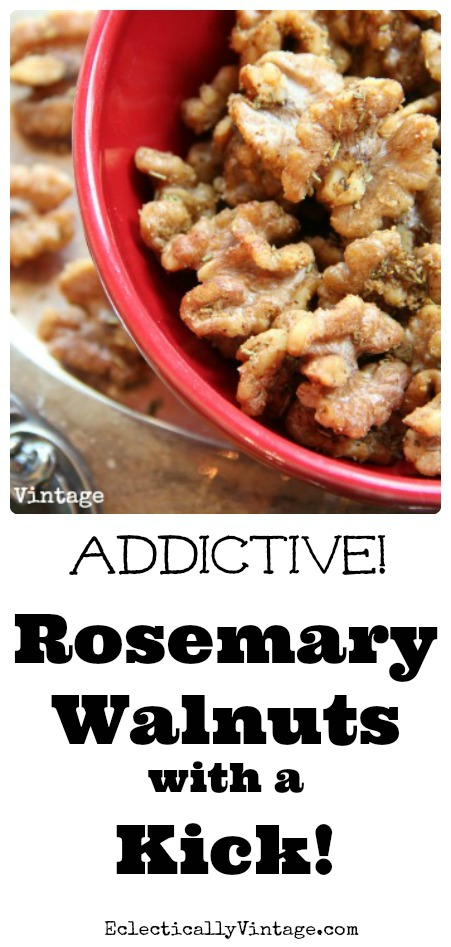 When I throw a party, I love to have a spread of simple nibbles.  Easy, no stress and delicious.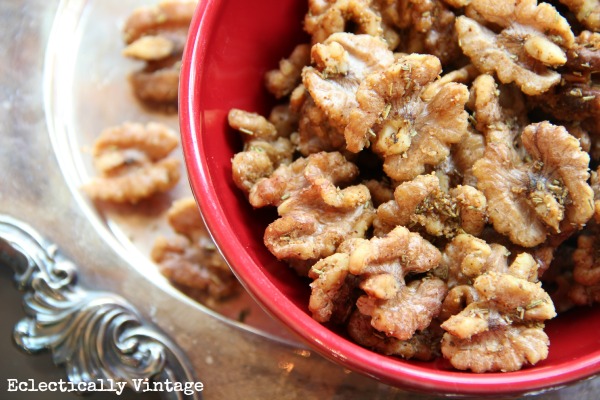 Now for one of my all time favorite, simple party appetizers.
A touch of heat from cayenne pepper give these walnuts a kick.
Impossible to eat just one, serve them and watch them disappear.
Perfect Party Rosemary Walnut Recipe
Ingredients
*1/4 stick unsalted butter
*2 teaspoons garlic salt
*1 teaspoon cayenne pepper
*2 teaspoons dried, crushed rosemary
*2 cups walnut halves
Instructions
– Preheat oven to 350
– Line baking sheet with parchment paper
– Melt butter in nonstick skillet
– Add garlic salt, cayenne and rosemary
– Stir for 1 minute
– Add walnuts and toss to coat
– Spread walnuts on baking sheet
– Bake 15 minutes
– Remove from sheet and let cool
Watch your guests devour them and then demand the recipe!