Getaway! Weekend Portland Maine
When the kids are away, the parents will play.
That's exactly what my hubby and I decided to do when we took a last minute getaway for a weekend in Portland Maine.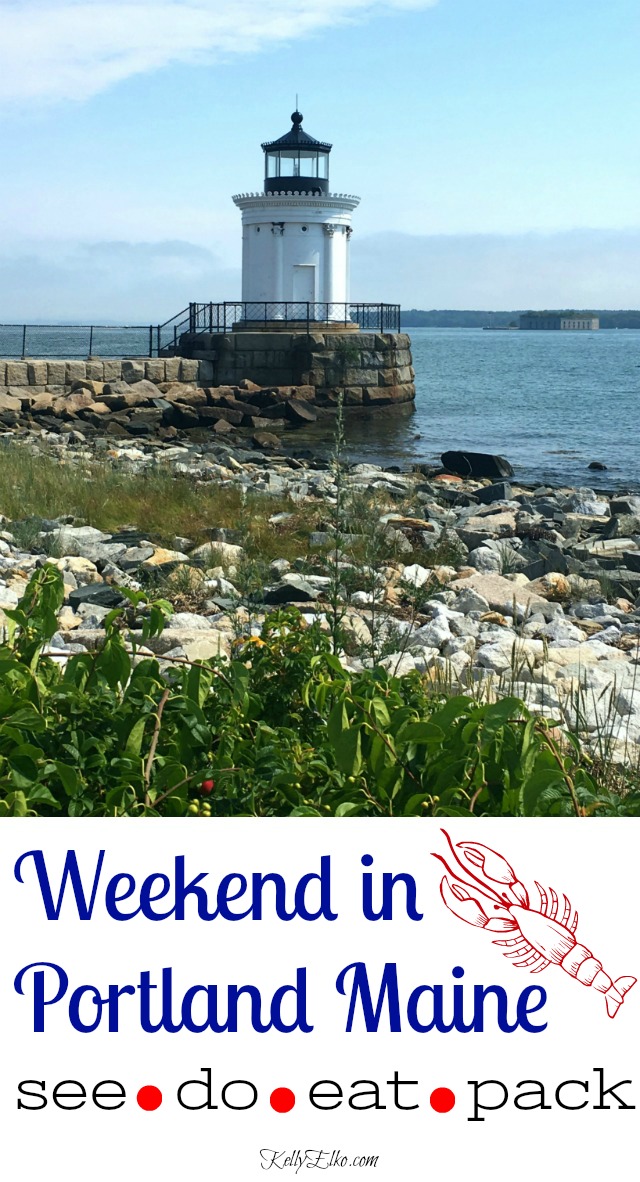 Portland is known not only known for their lobsters and lighthouses but for their amazing foodie, arts and music scene.  I love the casual feel of the town (cobblestone streets discourage heels after all)!
It's such a walkable city so once you park your car, you probably won't need it until you're ready to leave.
I'll share lists and links to my favorite places to eat, things to do and see at the end of this post.
Three Nights in Portland ME
Day 1
Check into your hotel (there are tons to choose from). We booked very last minute so our options were limited. We stayed at the Holiday Inn Portland by the Bay and while it wasn't my first choice, we loved the location which was a few blocks from the touristy Old Port but in the heart of the West End that is filled with galleries, stunning Victoria homes and amazing restaurants.
Grab cocktails and dinner then stroll around Old Port with an ice cream cone or doughnut in hand.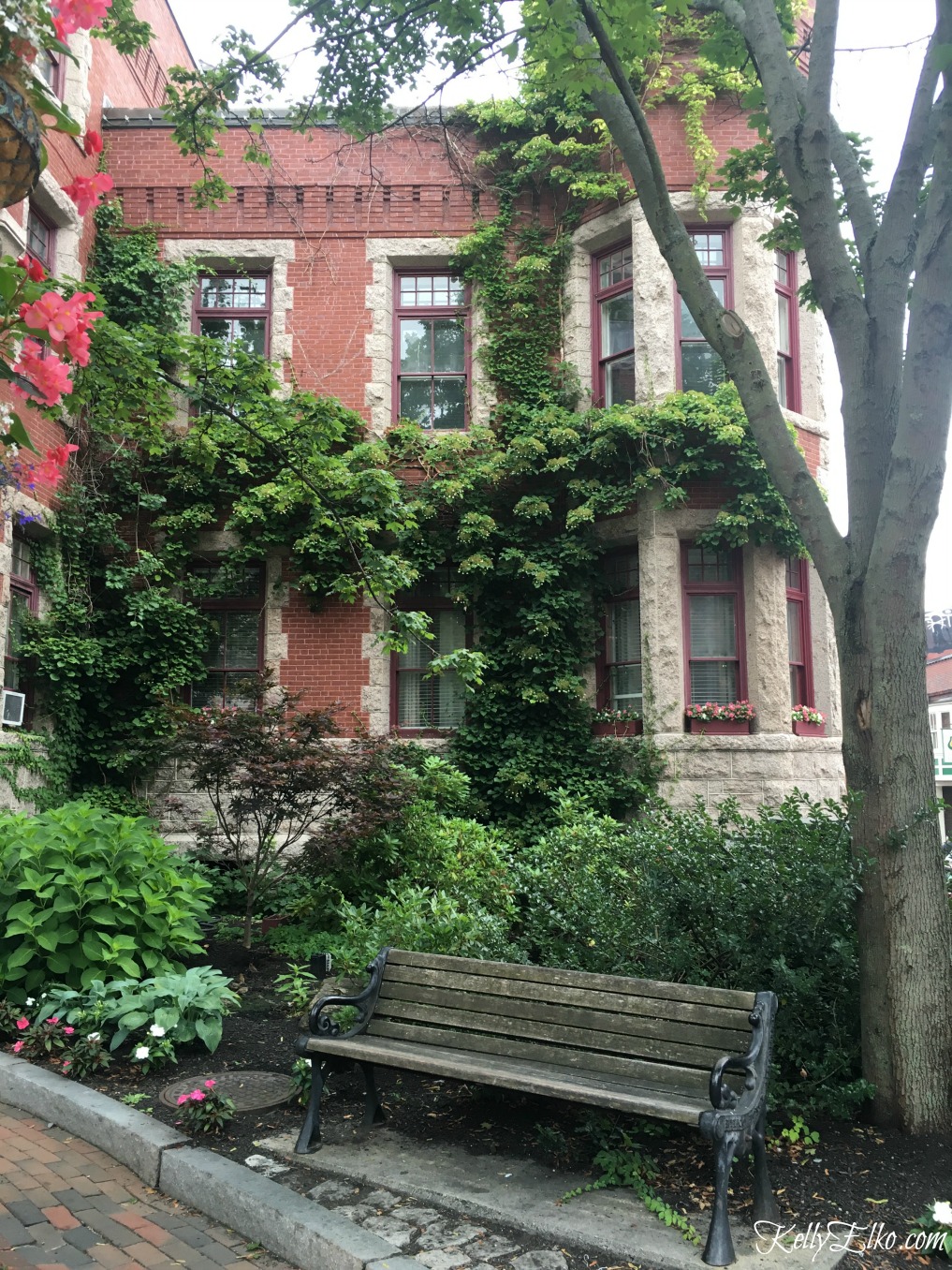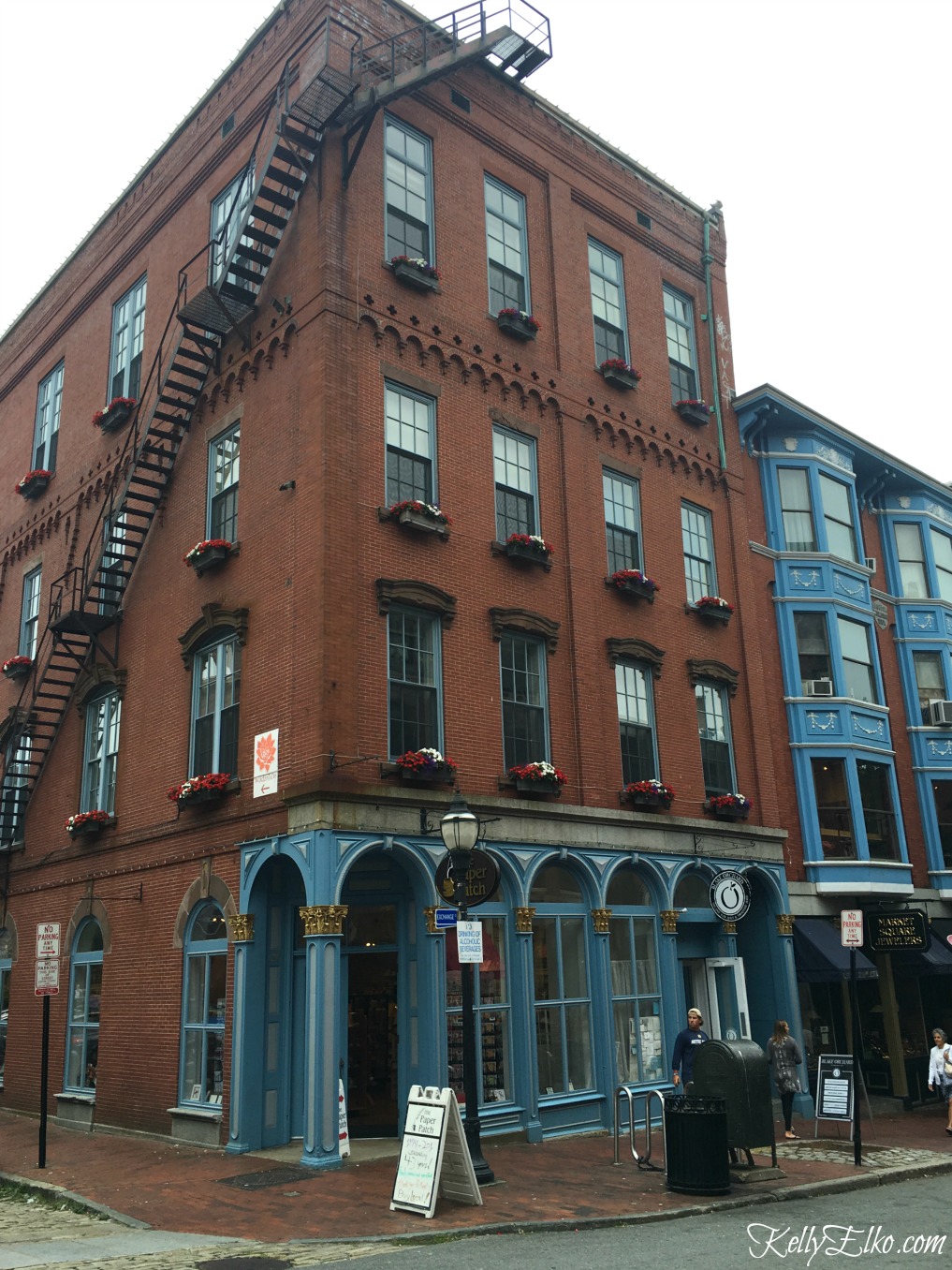 Day 2
Five Lighthouse Bike Tour – This 5 hour, 14 mile bike tour was the highlight of our trip! We peddled from lighthouse to lighthouse with a stop for the most amazing picnic lunch overlooking the ocean. A little bit of history at each stop and time to walk around and enjoy the ocean breezes made this the perfect introduction to the area.
After a pit stop at the hotel to shower and relax, it's time for cocktails and dinner and a stop for a mashed potato donut or two!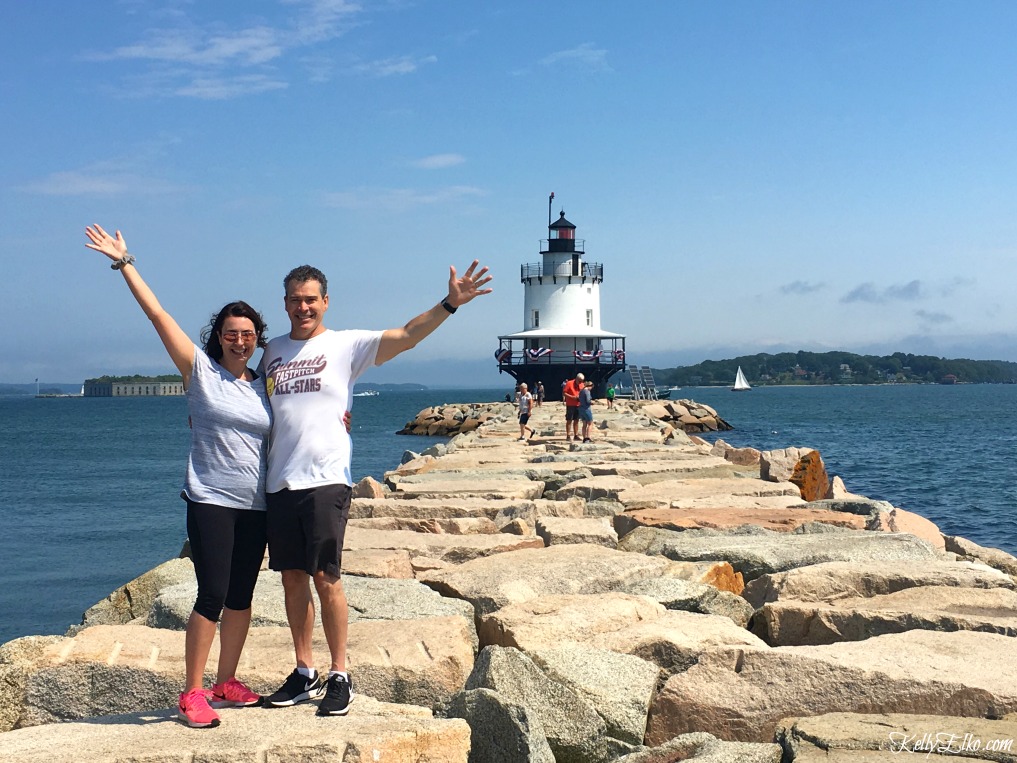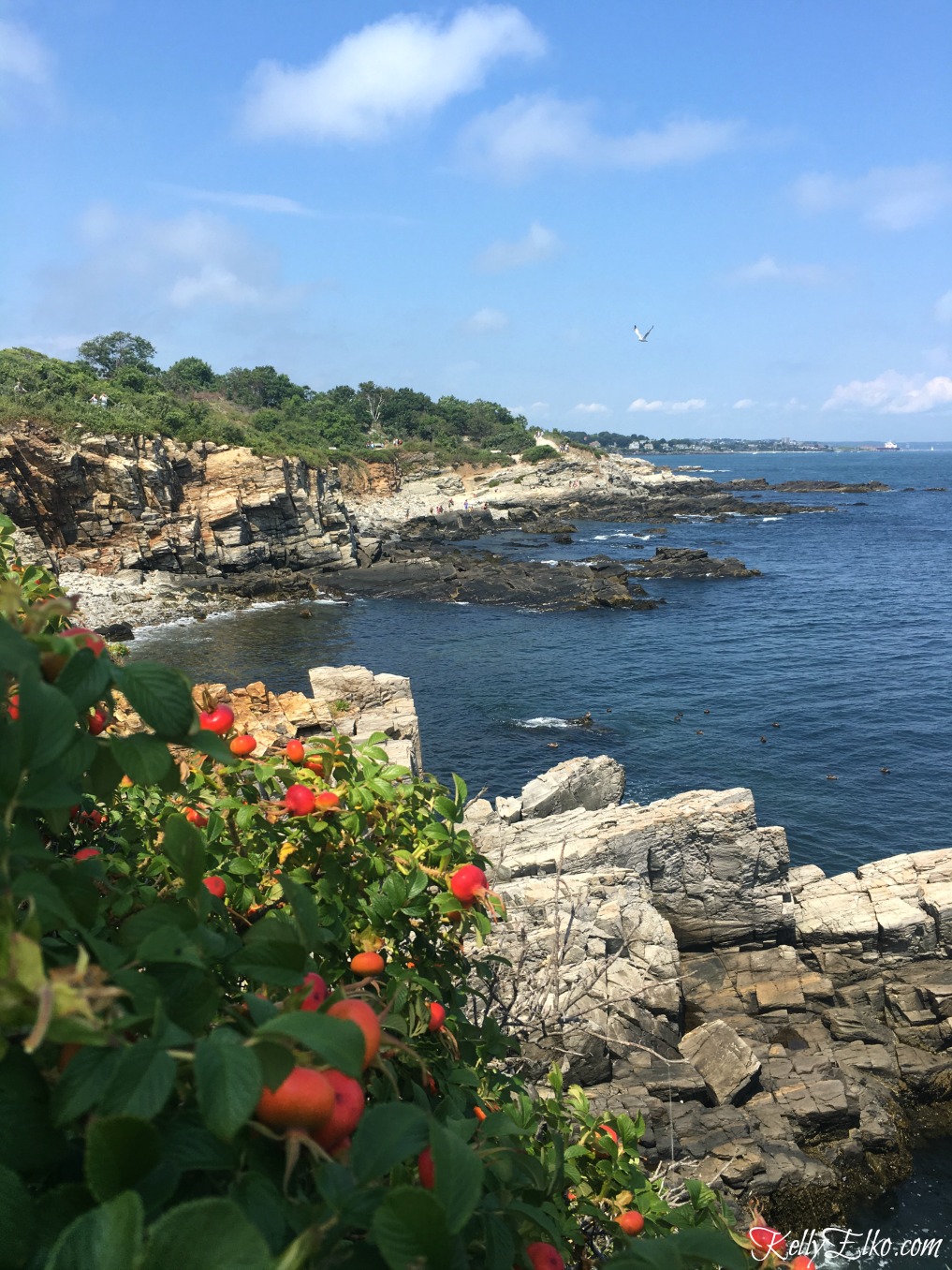 Day 3
Grab your sneakers and breakfast on the go then walk the Eastern Promenade that follows along the rocky coast. You can hit the beach in the park, rent a kayak, paddle board or just enjoy a stroll.
If it's a clear day, head to the Portland Observatory for stunning views and a little bit of history.
Pick up sandwiches to go from an area coffee shop or bakery then hop on the Mailboat for a three hour ferry ride around Casco Bay with stops at each island. If you don't have three hours to spare, take the 20 minute ferry to Peaks Island.
Time to refresh for cocktails and dinner.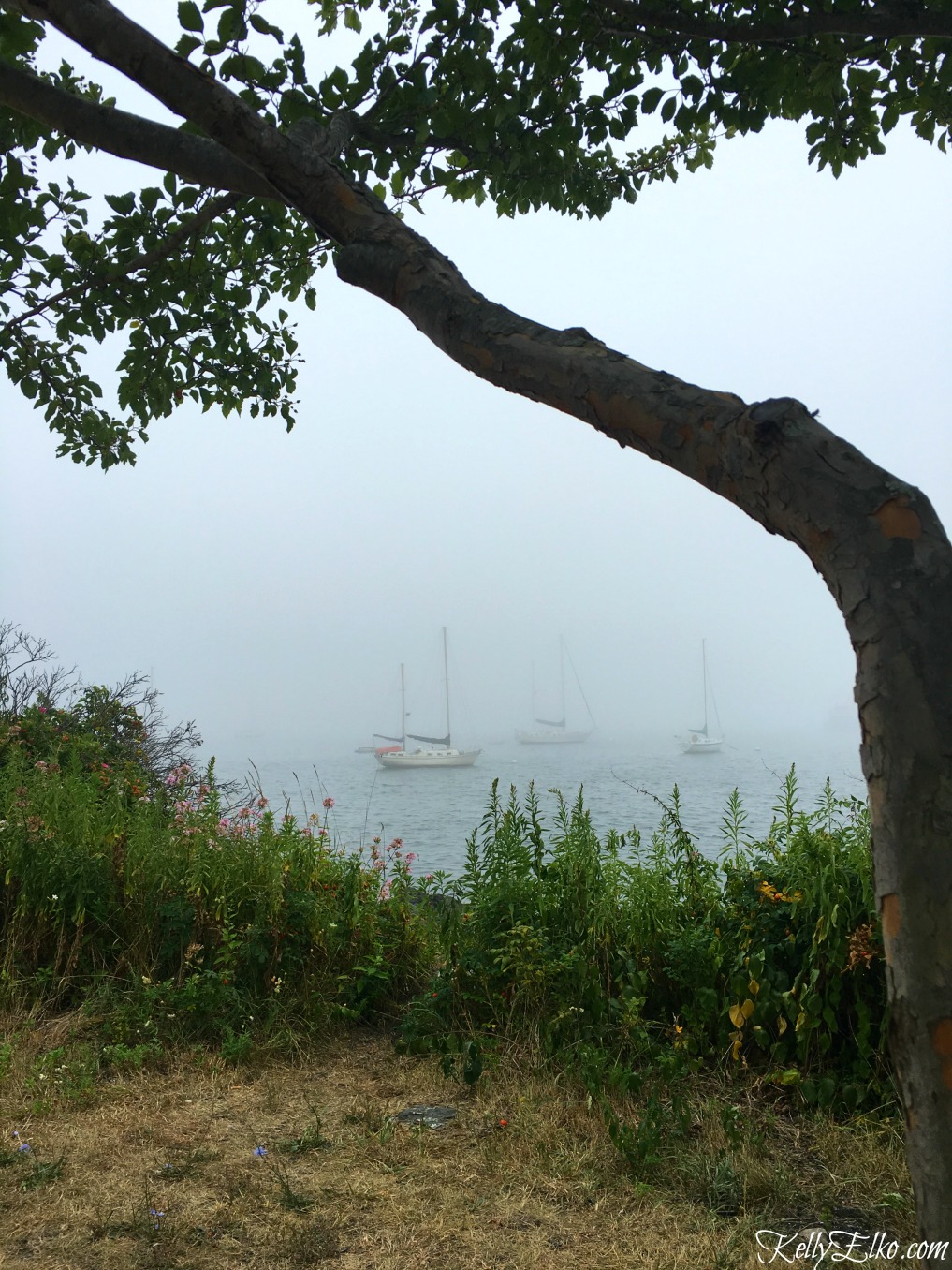 Day 4
If you have time before you leave Portland, walk around the West End and get lost in the stunning Victorian-era homes that line the streets.
Love flea markets and vintage shopping? Don't miss Portland Free for All (it's only open on weekends).
Time to head home. If you're driving, make a pit stop to pick up sandwiches for the ride home.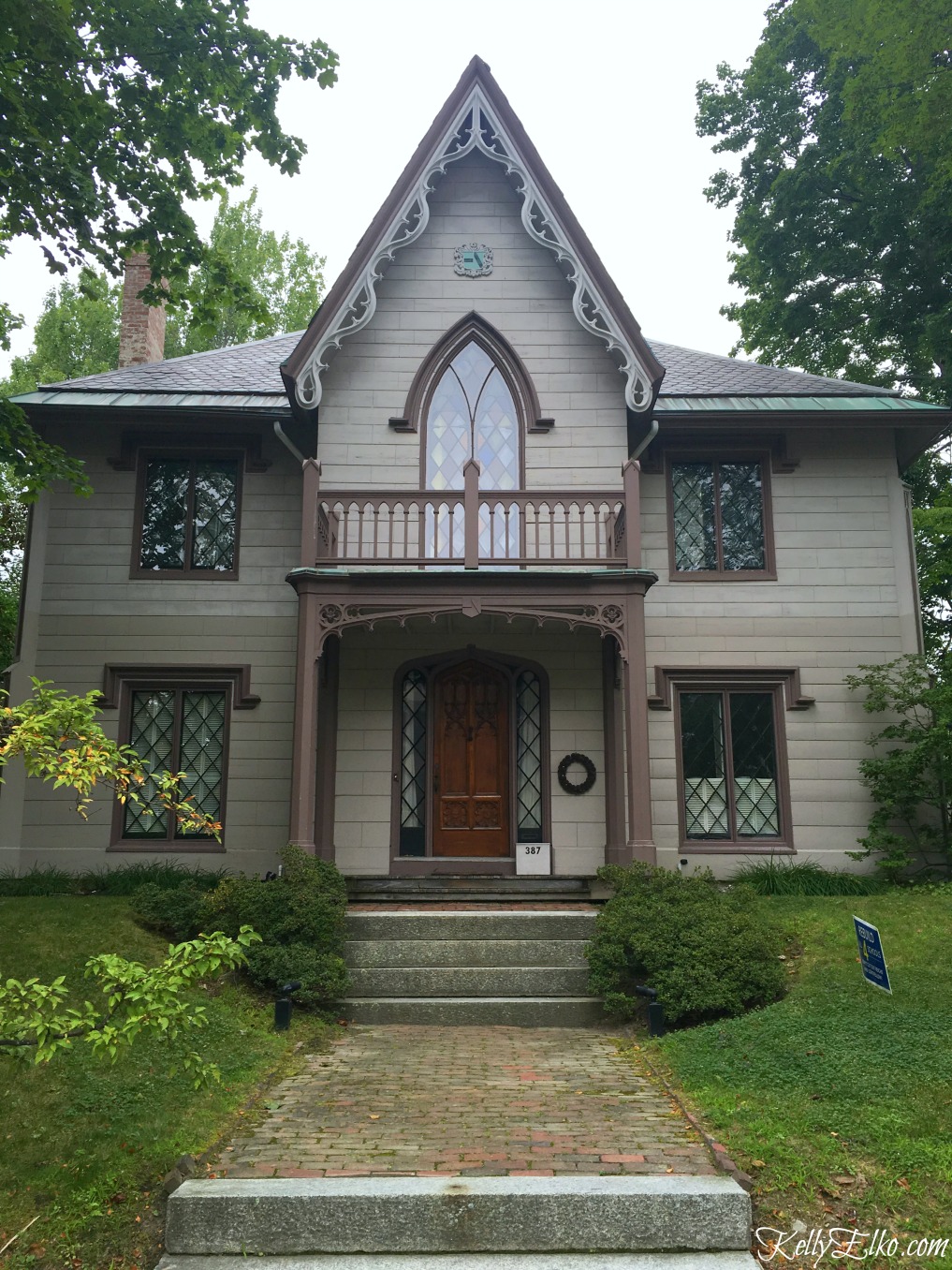 What to Pack
Weather in Portland in the summer is unpredictable so pack layers. Comfortable walking shoes are a must.
Click on each pic to shop my favorite affiliate travel must haves.



My Favorites – Portland ME
Cocktails
Blythe and Burrows – amazing atmosphere paired with fun cocktails and apps (don't miss the meat and cheese board). There is even a "secret" door in a bookcase which leads to a speakeasy downstairs.
Vena's Fizz House – the small bar shares space with a retail store that sells all kinds of cocktail paraphanelia including the most amazing selection of bitters. Describe what you like to the bartender and he will whip you up something scrumptious and serve it up in one of their many vintage glasses. Get the popcorn!
Restaurants
Sur Lei – their tapas are out of this world and this was by far my favorite meal! Don't miss the sweet pea hummus with mint and the taters. (Old Port)
Duckfat – known for their French fries fried in what else – duck fat, this tiny and touristy place gets crowded and doesn't take reservations so get there early. We arrived a bit before noon and waited about 15 minutes. The fries are very good – nice and crispy – and the truffle ketchup is amazing (and I don't even like ketchup). Panini, rose and beer hit the spot for lunch (or opt for a milkshake). (Old Port)
Lazzari – new pizza place in a very cool setting (love the bowling alley floor bar). The bartender was condescending when I asked her if one of the cocktails was sweet but the drinks were good and so was the pizza and salad. (West End)
The Holy Donut – donuts made from mashed potatoes sounds weird but taste amazing! We went after dinner and ordered four (two for now and two for breakfast the next day) and they threw in a free one. My favorite was the chocolate sea salt and my hubby loved the maple bacon. (Old Port)
Yobo – husband and wife team where he cooks and she serves authentic Korean barbecue. Dumplings and chicken bites lightly battered and fried were standouts as was the friendly service. (West End)
Aurora Provisions – we stopped here on our way home for a quick breakfast (breakfast burrito and yummy biscuits) and ordered sandwiches to go which made the trip home heavenly since I knew I would not have to eat fast food at a random rest stop. (West End)
Tours
Summer Feet Cycling – 5 Lighthouse Tour – a five hour, 14 mile bike tour to five stunning lighthouses. Includes a fabulous picnic lunch overlooking the water while dining on Portland's best lobster roll or you can choose a sandwich from a fabulous local bakery.
Portland Observatory Tour – if the weather is clear, go for great views with a dash of history from America's last standing maritime signal tower.
Shop
Old Port is filled with cute shops where you can pick up souvenirs but if you're like me, you'll want to do some vintage shopping …
Portland Flea for All – vintage shop that's only open on weekends.
So there is my version of a perfect long weekend in Portland, Maine.
If you've been, share your favorites.