10 Minute Decorating – Dress Up Supermarket Plants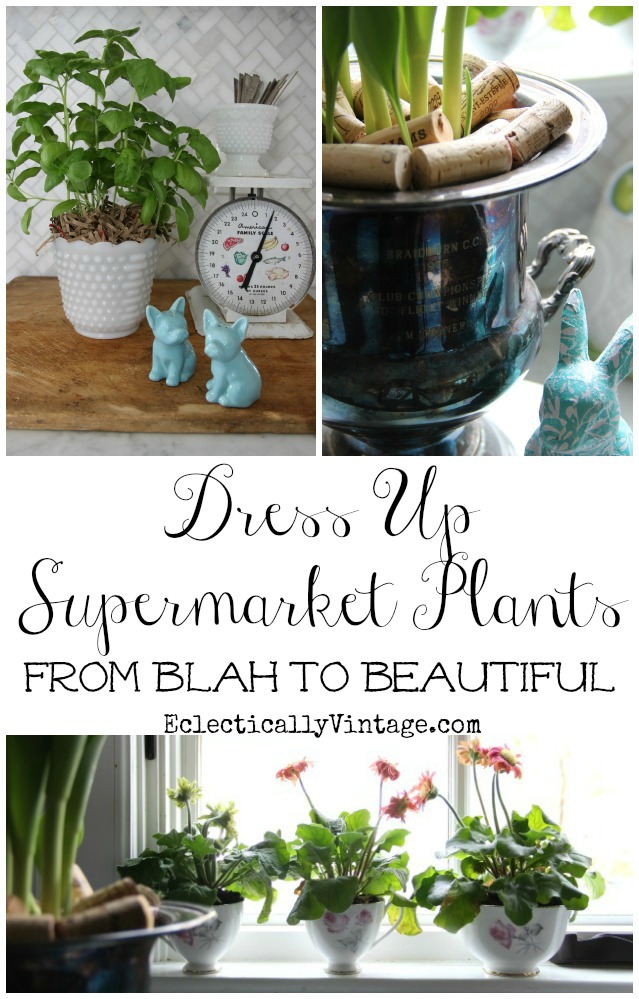 It's amazing how a live plant can breathe life into a room.
I hate the supermarket and put off shopping trips until there is just a jar of pickles and a half filled container of sour milk staring at me from the fridge.
But if I have to go, I might as well pick up something to perk up my life and my kitchen.
Of course, the ugly plastic containers that most supermarket plants come packed in leave a lot to be desired.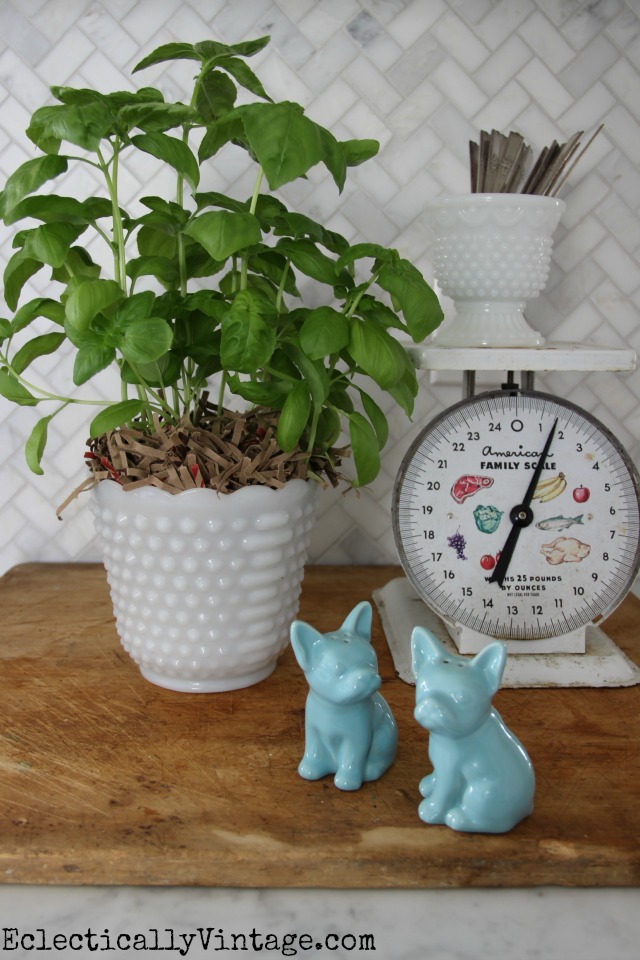 First thing – trash the plastic and plant your new buddy in a cute container like a piece of thrift store milk glass with a few shreds of a brown paper bag that remind me of a nest – perfect for spring.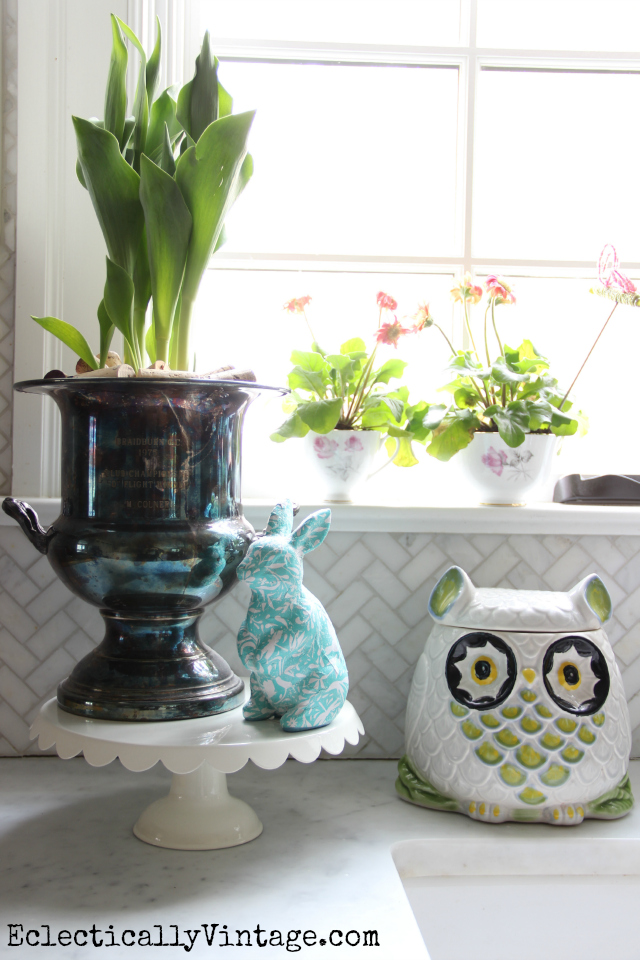 Give your plant a friend like this little Easter bunny and try elevating it on a tray or cake stand to give it more oomph.
Cover the dirt with a handful of corks (I managed to drink enough wine in one night to gather these corks)!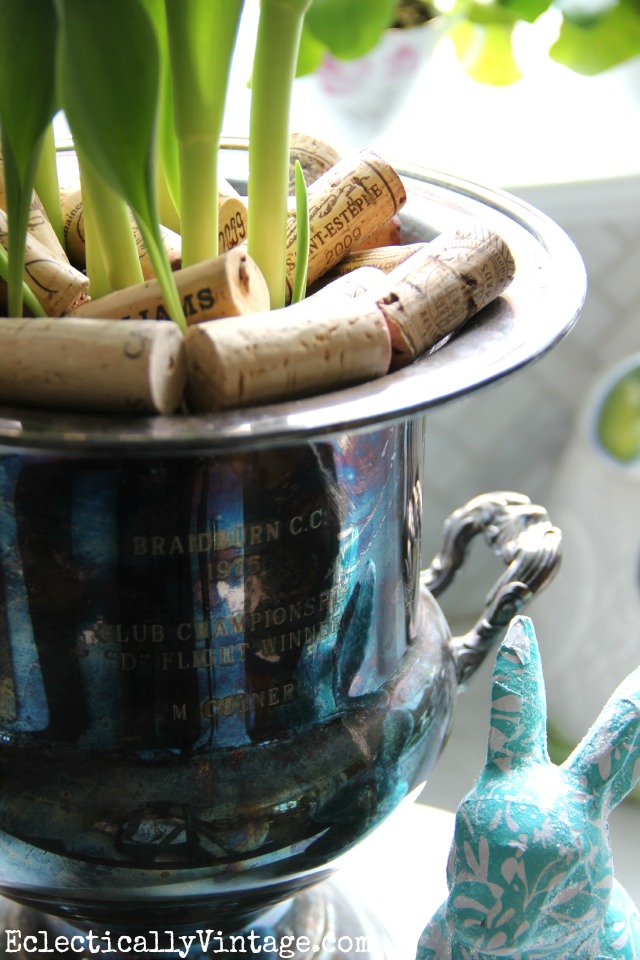 Teacups on a windowsill are perfect for tiny little gerber daisies.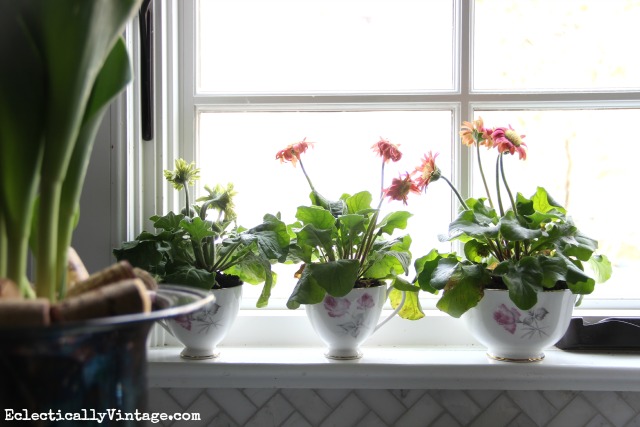 My kitchen is a much happier place with my spruced up plants.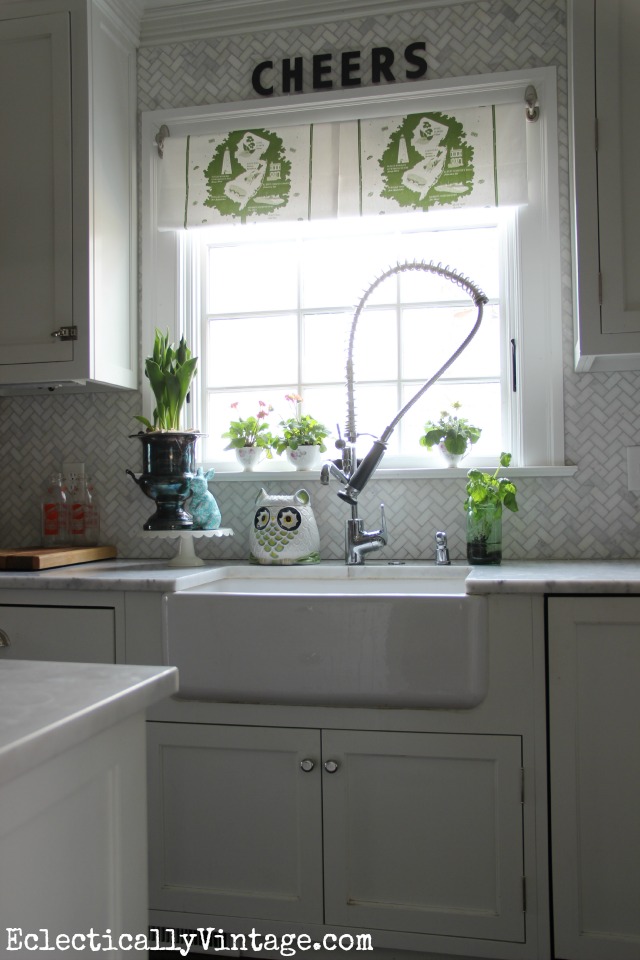 Let's just hope my green thumb doesn't turn black.
See more of my kitchen here.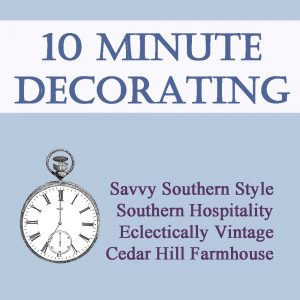 My friends and I are sharing our fave 10 Minute Decorating Ideas every month …