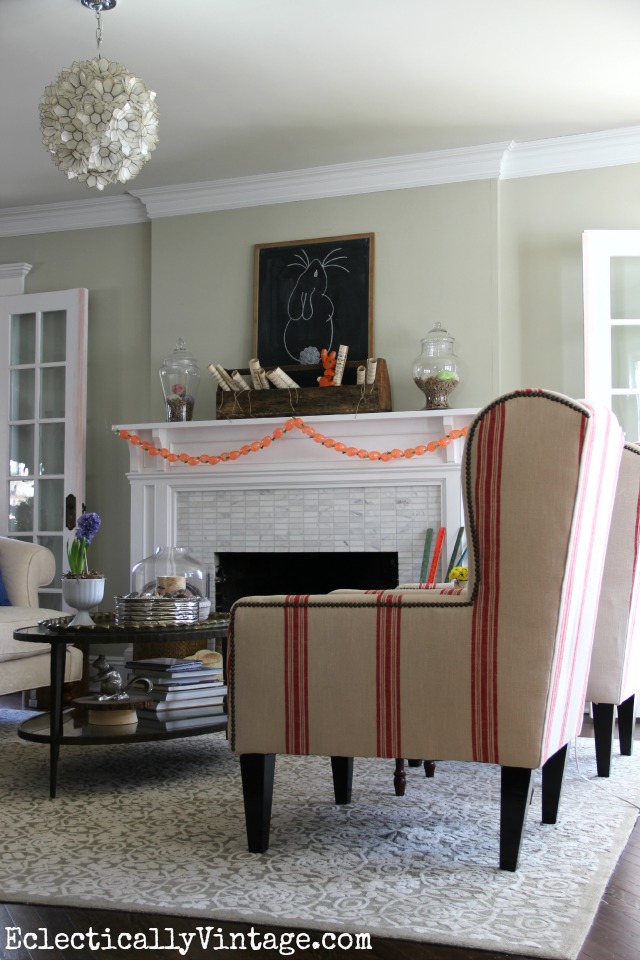 The 10 foot snow drifts are finally melting and spring is in the air.
Tomorrow is the first day of spring and I'm celebrating the longer, warmer, sunshiney-er, skip in my step days by adding some spring touches around the house.
It all started with these red grain sack chairs.
I have temporary custody – I'm decorating my sister's living room and found these babies at HomeGoods.
Since they're here for a few days, I might as well get some joy from them and pretend they're mine until I have to grant custody to my sister.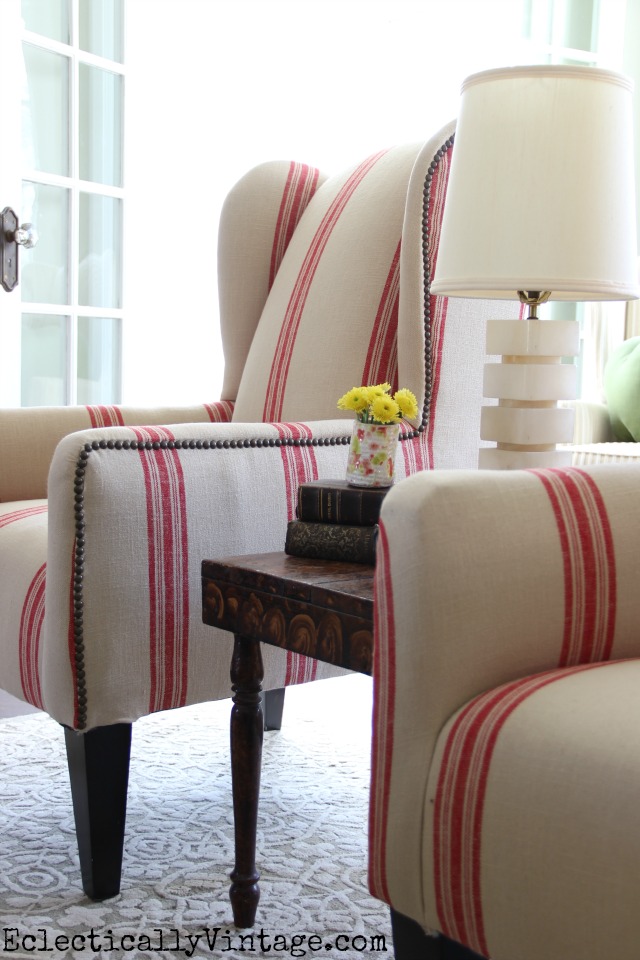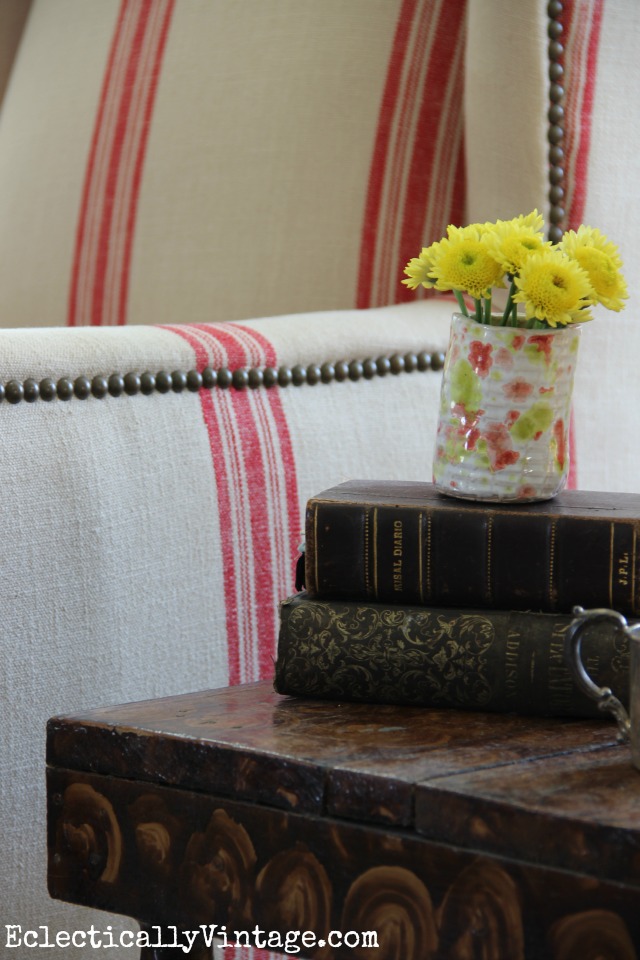 Remember a few years ago when I made my egg garland?
Well, here's the 2015 version made with carrot eggs from the dollar store strung together with clear fishing wire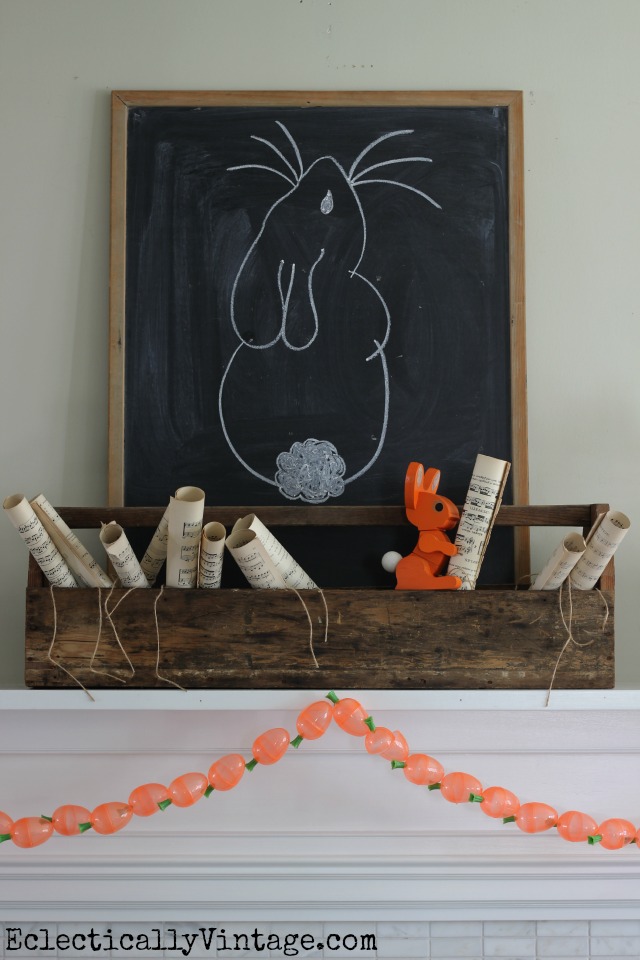 Be still my heart …
there are those grain sack chair again.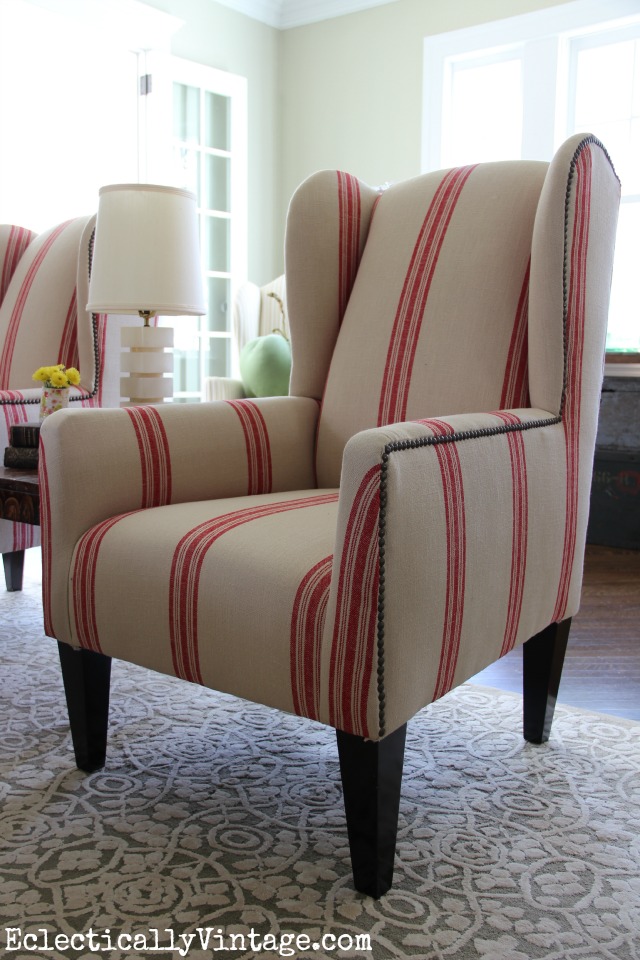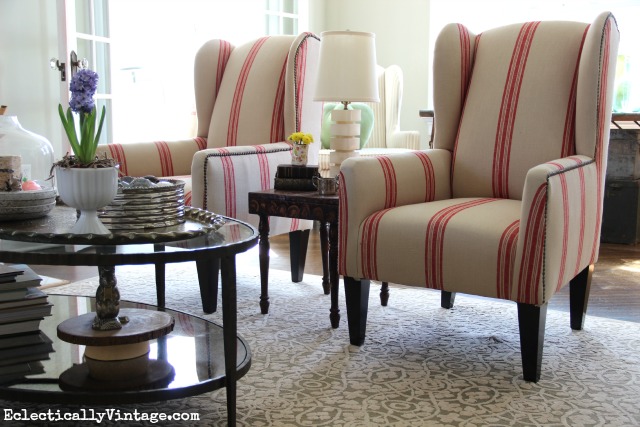 I get tons of questions about how I made my Peep wreath – everyone wants to know if the ants have attacked it.
NO – I made it four years ago and it's still going strong.
Don't attempt to sneak a peep though or you'll crack a tooth.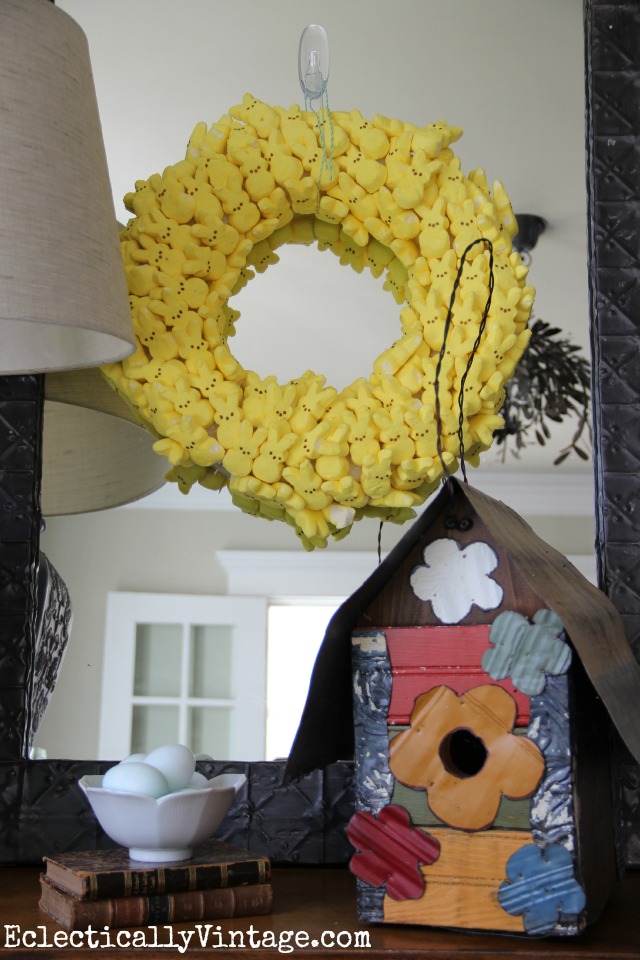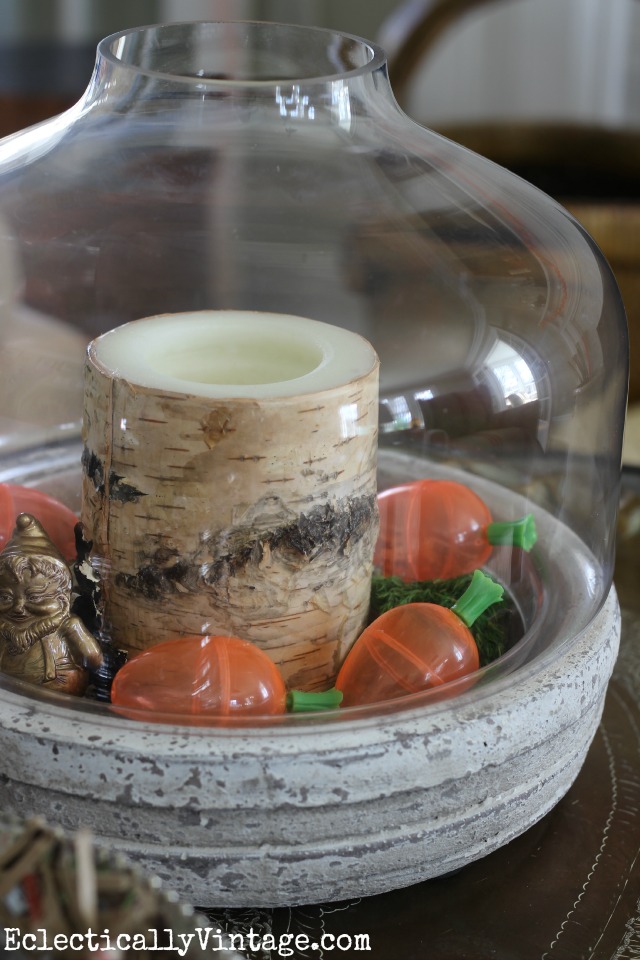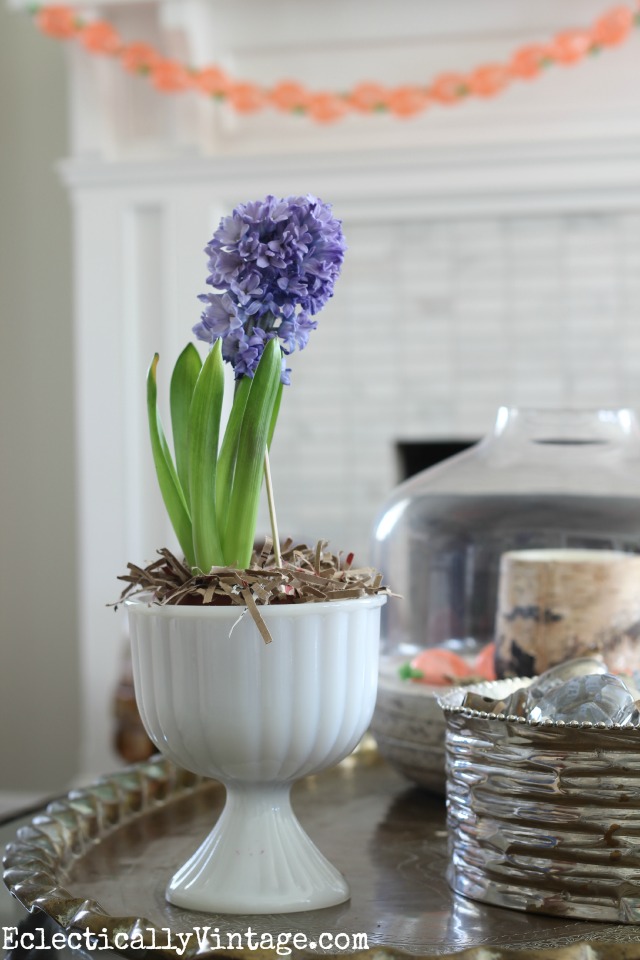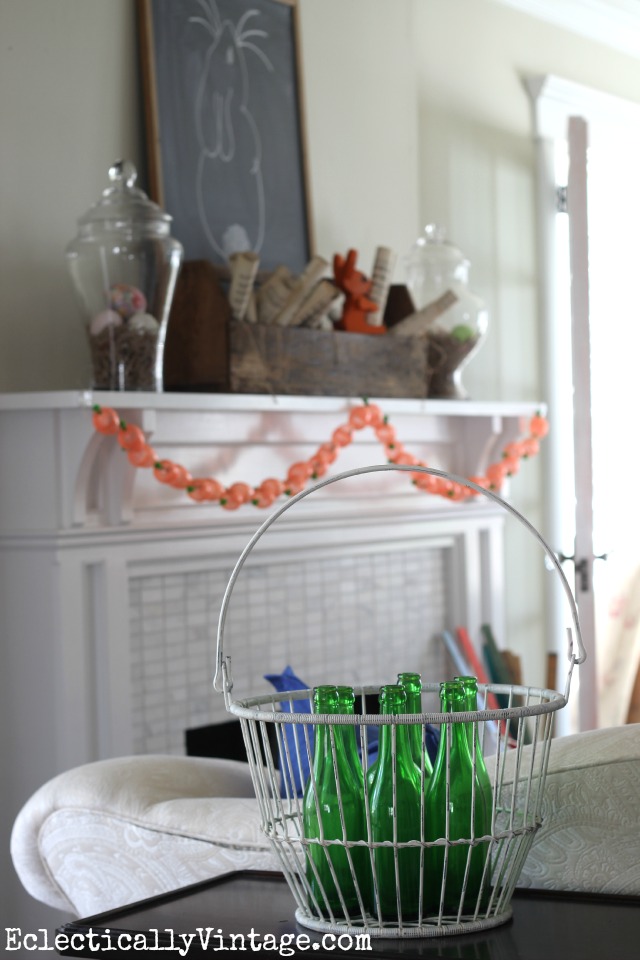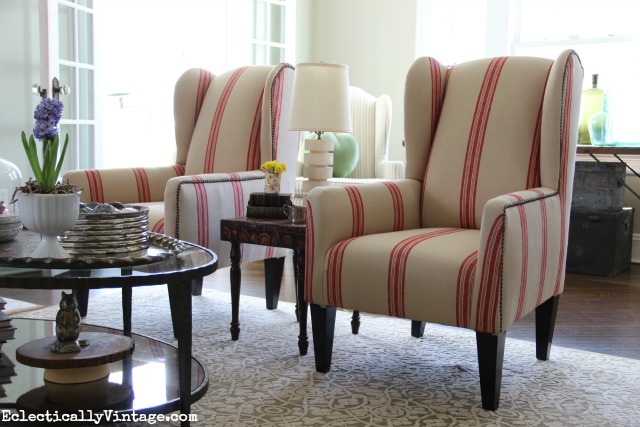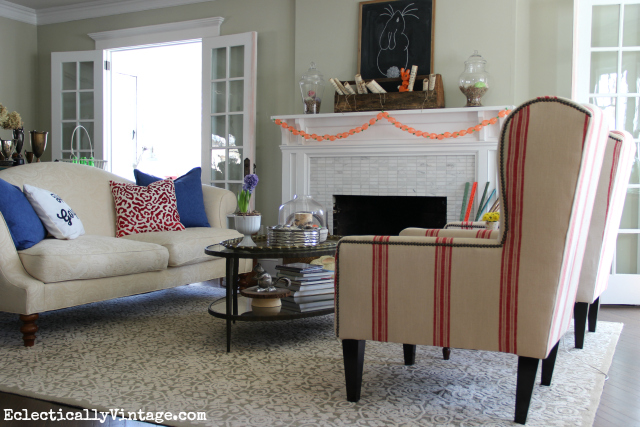 Hope you all have a spring in your step.
P.S. I'll miss you red grain sack chairs …
think my sister will let me have visitation rights?