Do you love to collect? I'm sharing my 10 minute decorating with collections tips so you can display your favorite collections year round.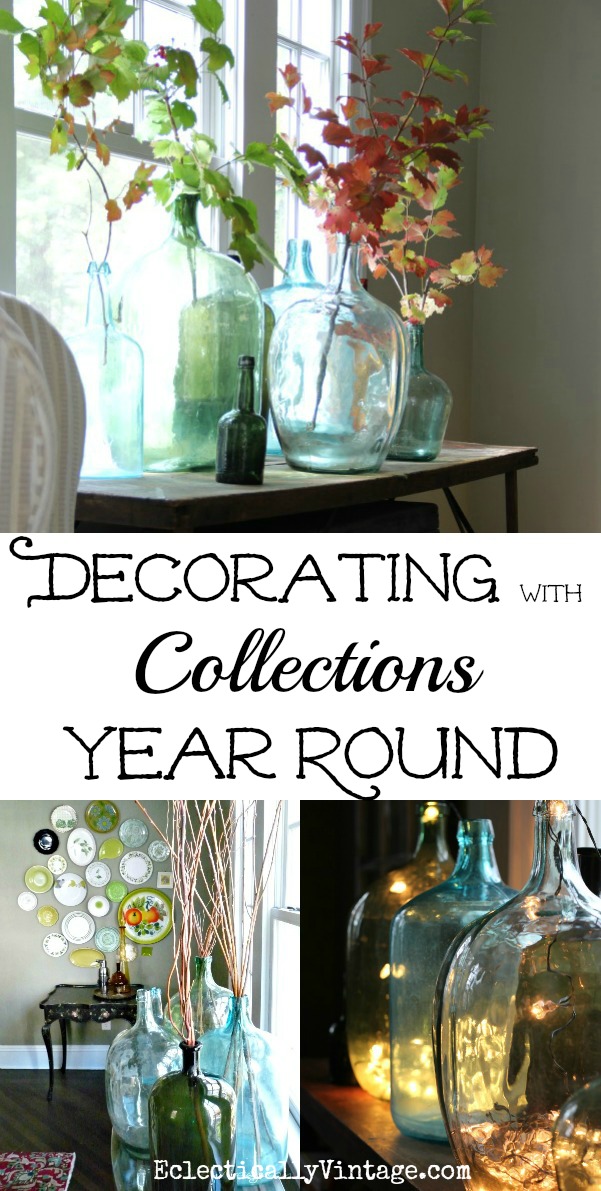 I love to collect.
I'm an equal opportunity collector (I think it started with my mouse figurines when I was a kid).
One of my favorite, no fuss ways to decorate is to arrange a favorite collection together for big impact.
Here are some of my favorite ways to decorate with collections and how I display them differently throughout the year …
Old milk glass is perfect for holding tulips, pencils or soaps in a bathroom but it looks equally good when grouped in a hutch …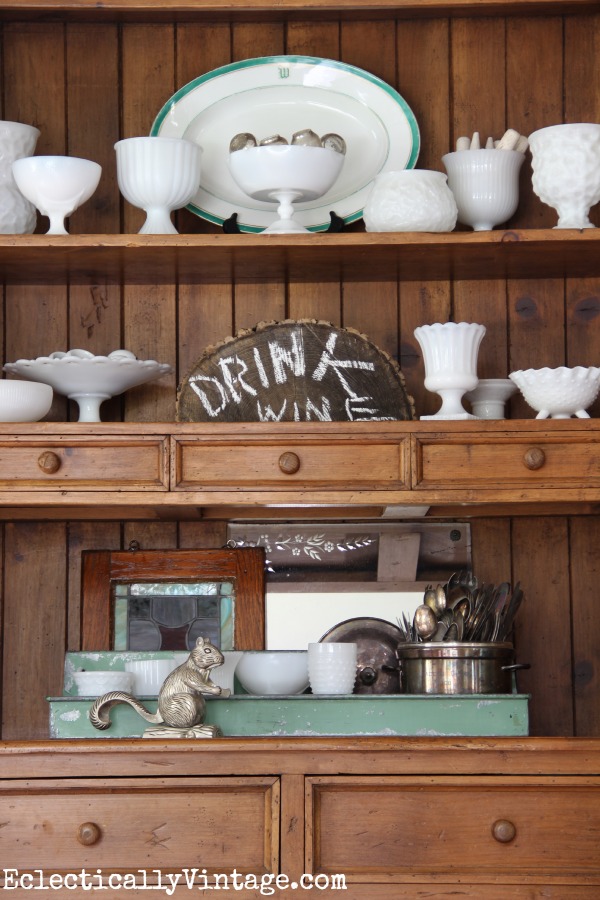 or gather an odd number to hold your favorite bulbs.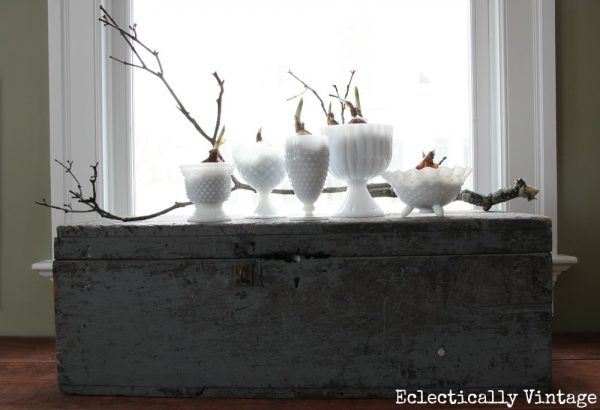 I picked up most of this vintage green glass at the thrift shop for less than $1 each but what an impact they make when displayed together …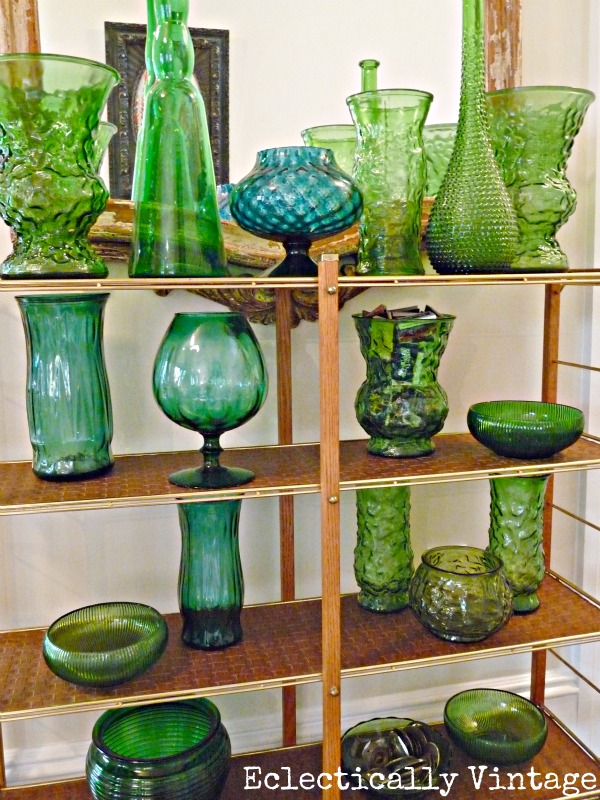 and the same glass gathers no dust as it's turned into a Christmas tree (see more of my Christmas home tour).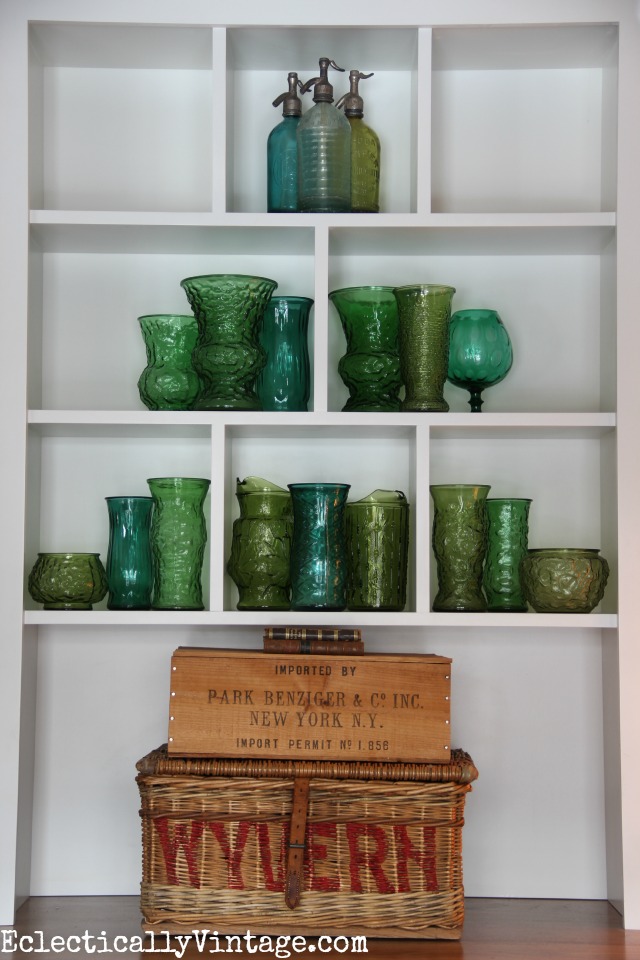 My favorite collection (at the moment) are these old demijohns (wine jugs) that I've found over the years.  Near a window, with the sun shining through, they shine …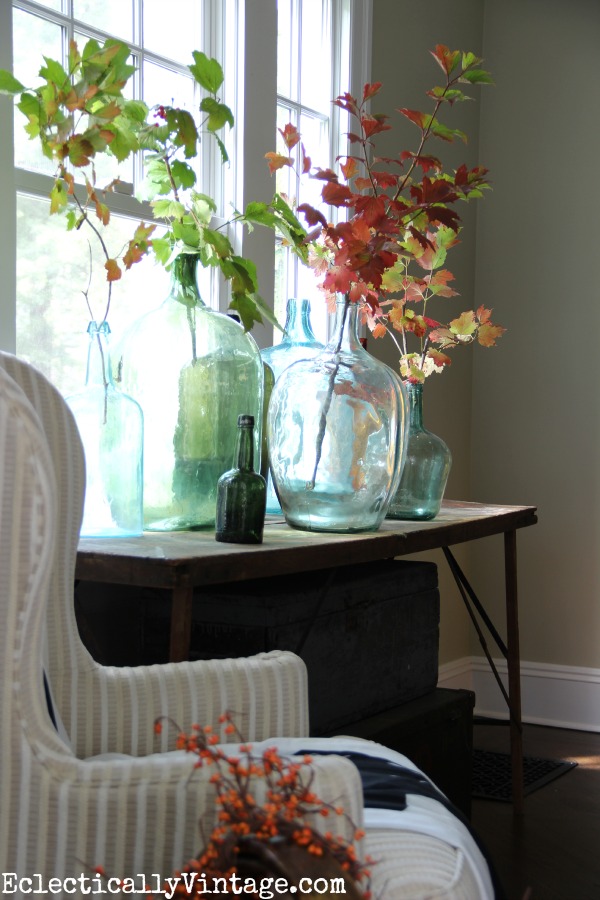 Christmas has them filled them with strings of lights for a festive display.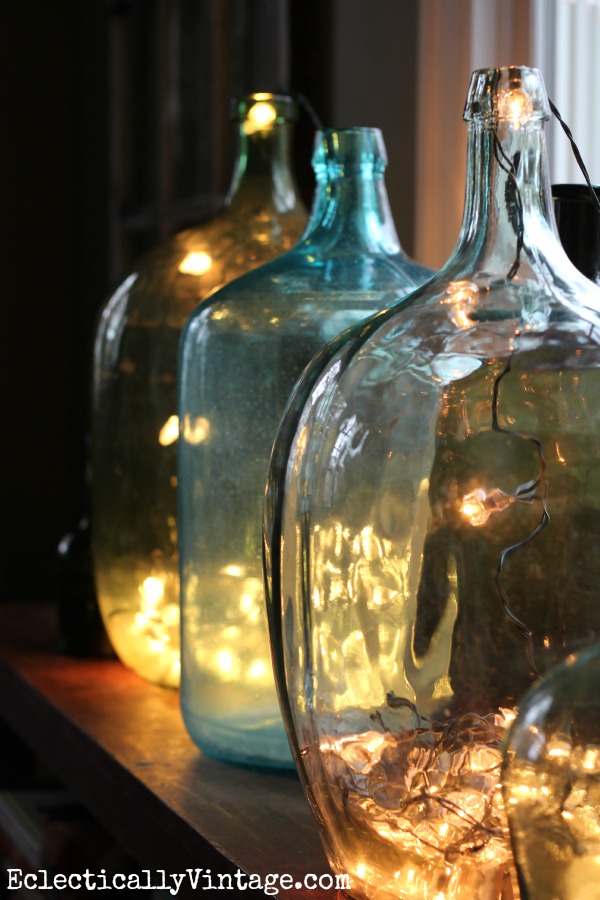 One bottle is nice but a group of them gathered in a wire basket is even better …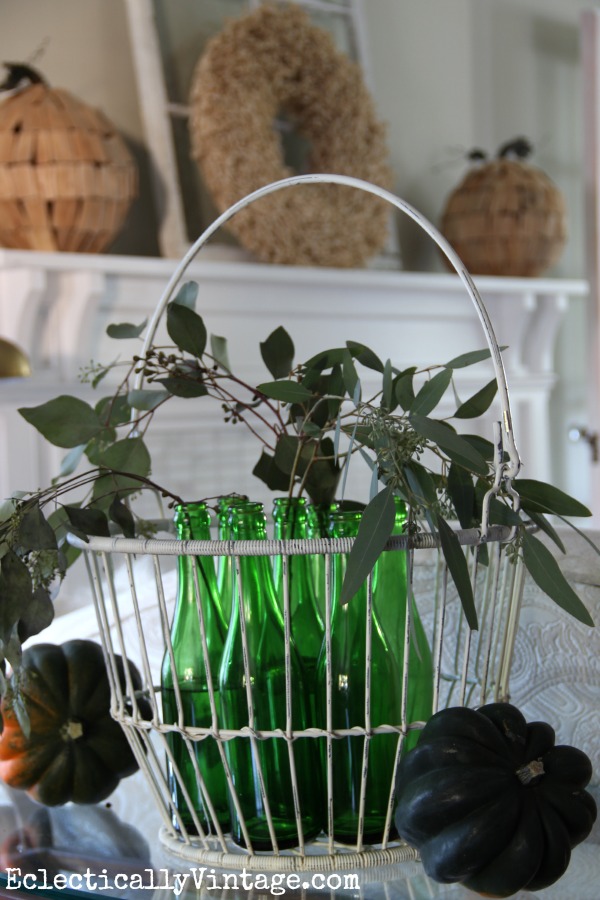 the same bottles get a whole new look holding tulips on a spring mantel (see how to make this cute egg garland).
Think about layers when displaying collections.  This trunk holds a silver tray that holds a collection of engraved loving cups …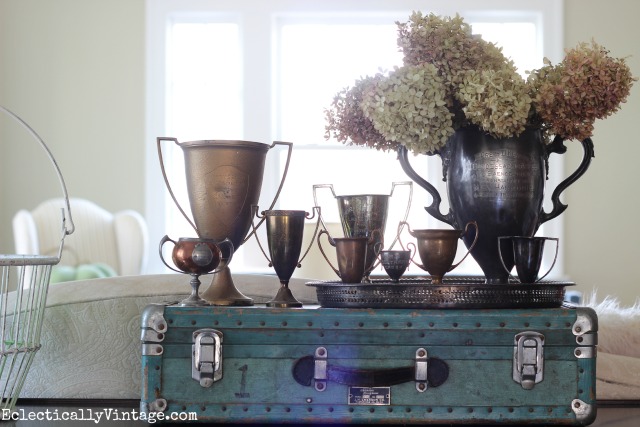 or have your collection display another collection.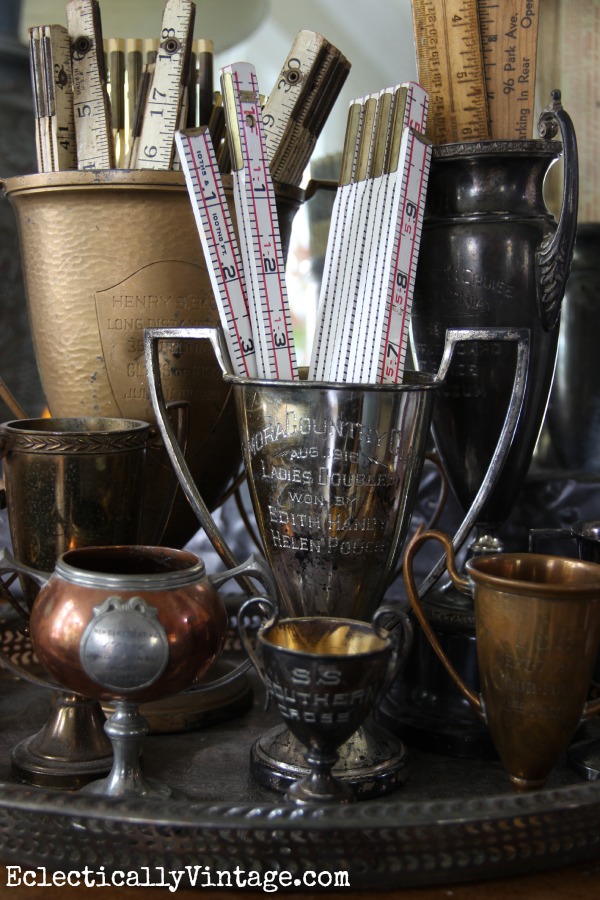 Remember, it only takes three things to form a collection.
What do you love to collect?