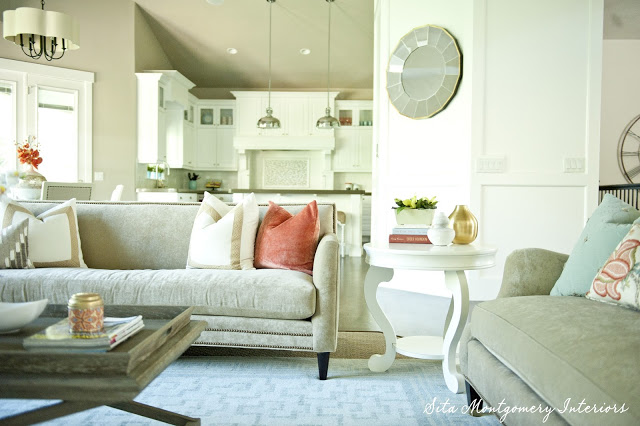 It's time for another Eclectic Home Tour – one of more than 100 creative tours you can browse out for design inspiration and amazing eye candy.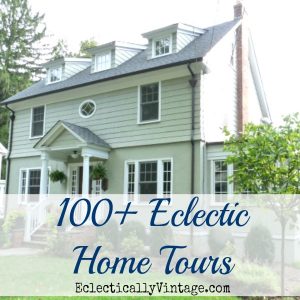 Today, we are touring the Utah home of Sita of Sita Montgomery Interiors.
Love the open floor plan.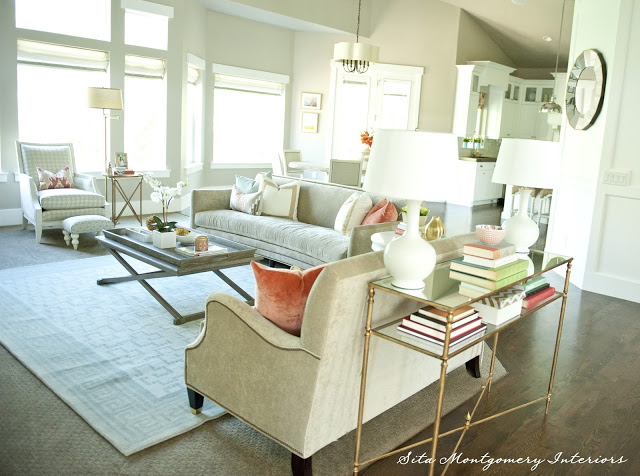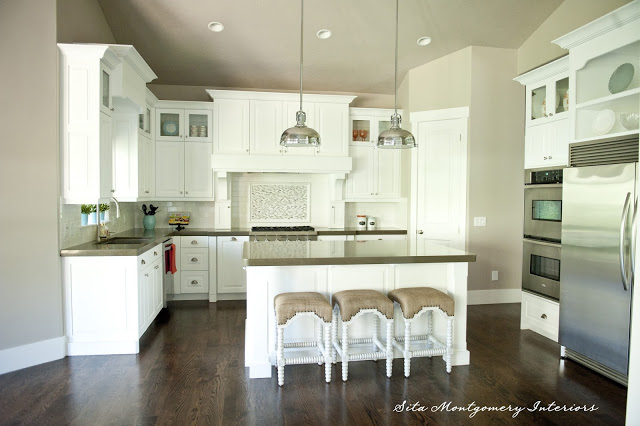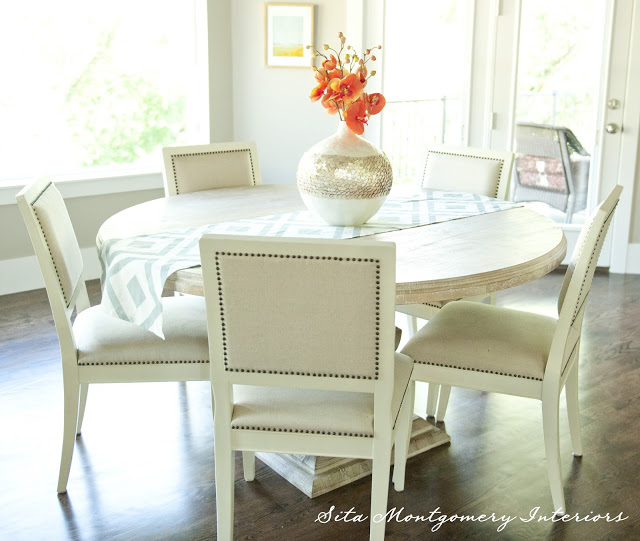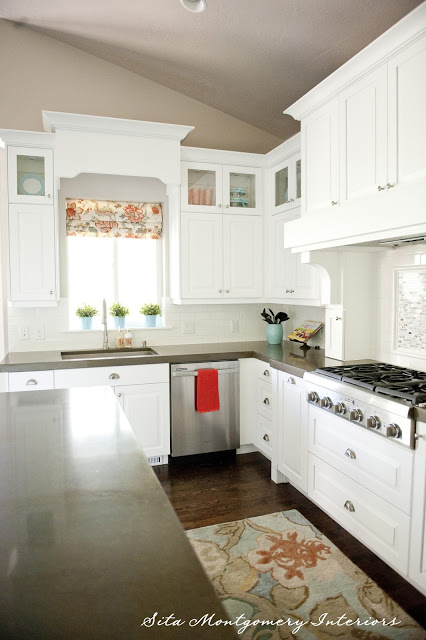 Symmetry is perfect in this peaceful bedroom.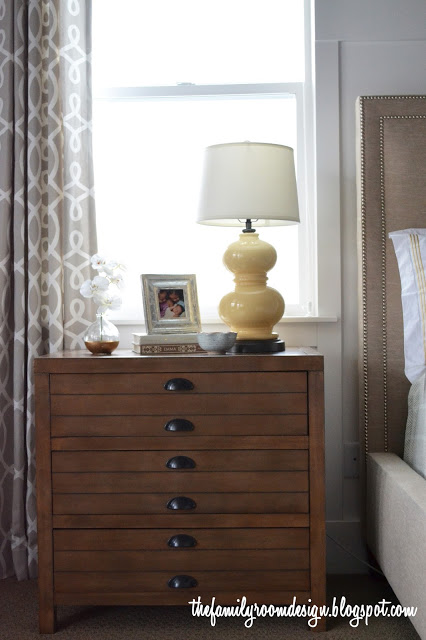 I love floating desks – why stare at a wall when you can be center stage in your home office.
This is the basement kitchen – Super Bowl Sunday will see a lot of action here.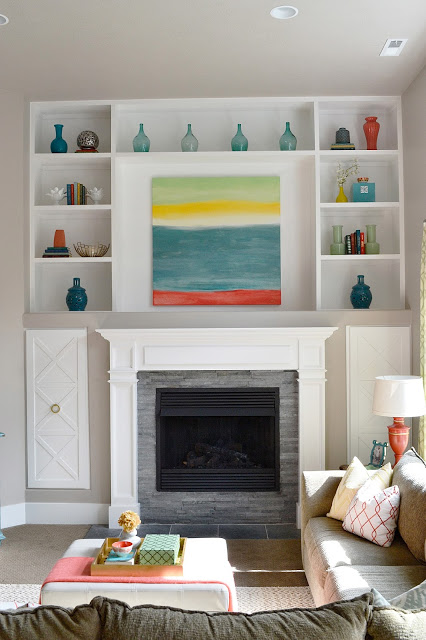 Lots of natural light makes this basement an inviting space to hang out.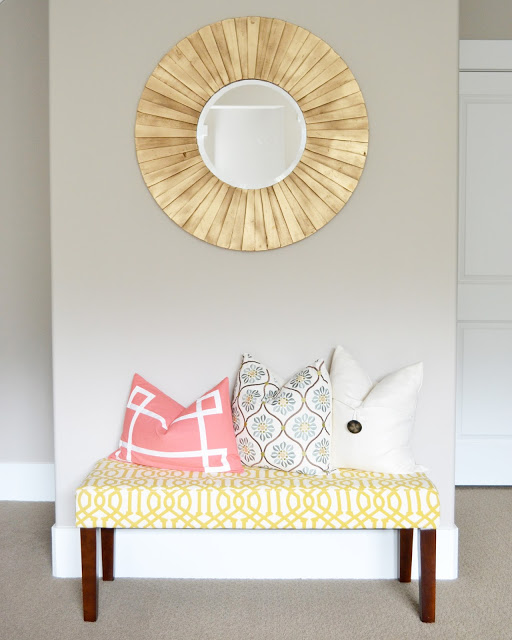 A princess bed fits perfectly into this little nook.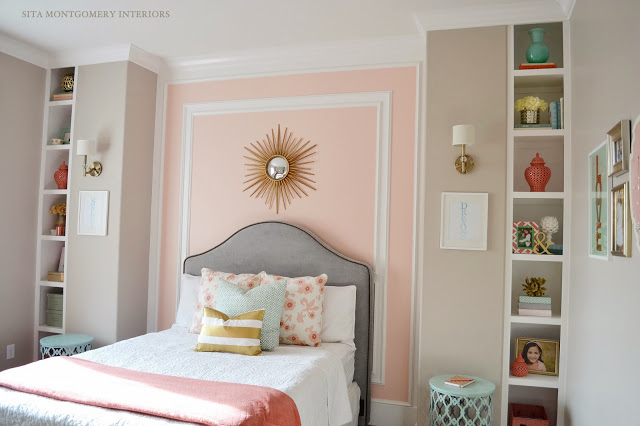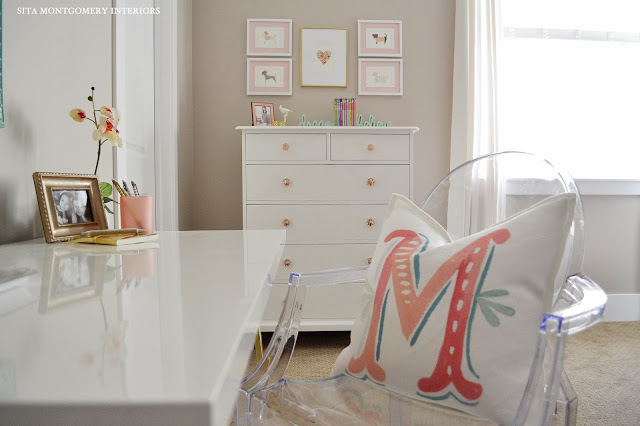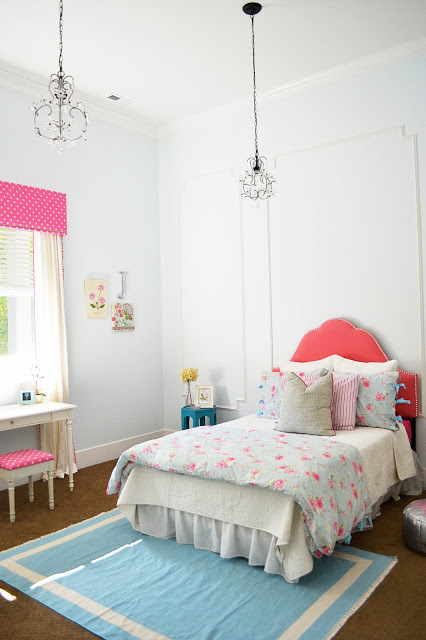 Not only is Sita's home gorgeous, but she is also a fabulously talented interior decorator and has created these spaces …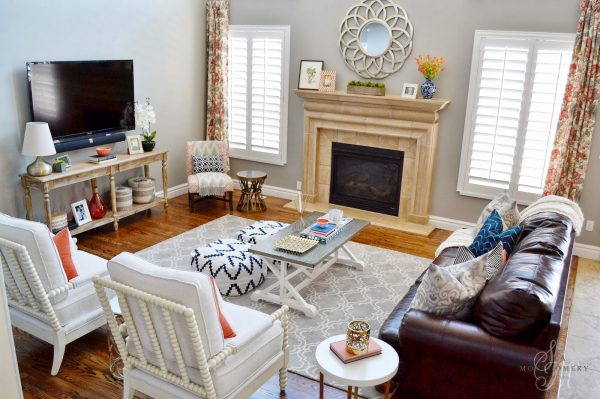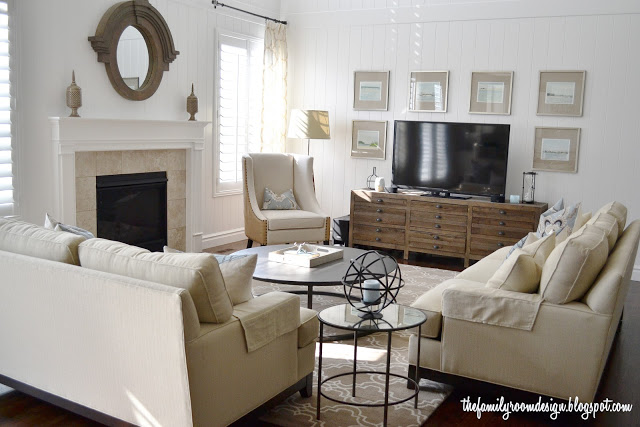 Check out Sita Montgomery Interiors for more creative spaces.
Like this home?
You'll love all of my Eclectic Home Tours – something for everyone!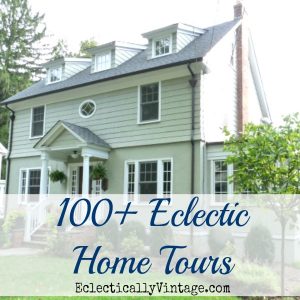 P.S. I have discovered the most amazing gadget! I've wanted a spiralizer for awhile but didn't want a big, hard to use, difficult to clean contraption so I was thrilled to discover this spiralizer – and it makes the most amazing zoodles.
Zoodles Recipe – Put two zucchinis through the spiralizer.  Heat up a little olive oil in a non-stick pan.  Add a few crushed garlic cloves.  When heated up, add zucchini noodles, salt, pepper, crushed red pepper flakes and saute for a minute or so.  You won't miss the linguini!